What's the most challenging space to design in a home? Bathrooms. You may not realize it, but your bathroom design plays an important role in how you start and end your day. It requires privacy, lighting, and function. And, most likely, all of your bathrooms are different. We have simple bathroom design tips that will help you make your space useful and stylish. Take a look…
The Most Important Part…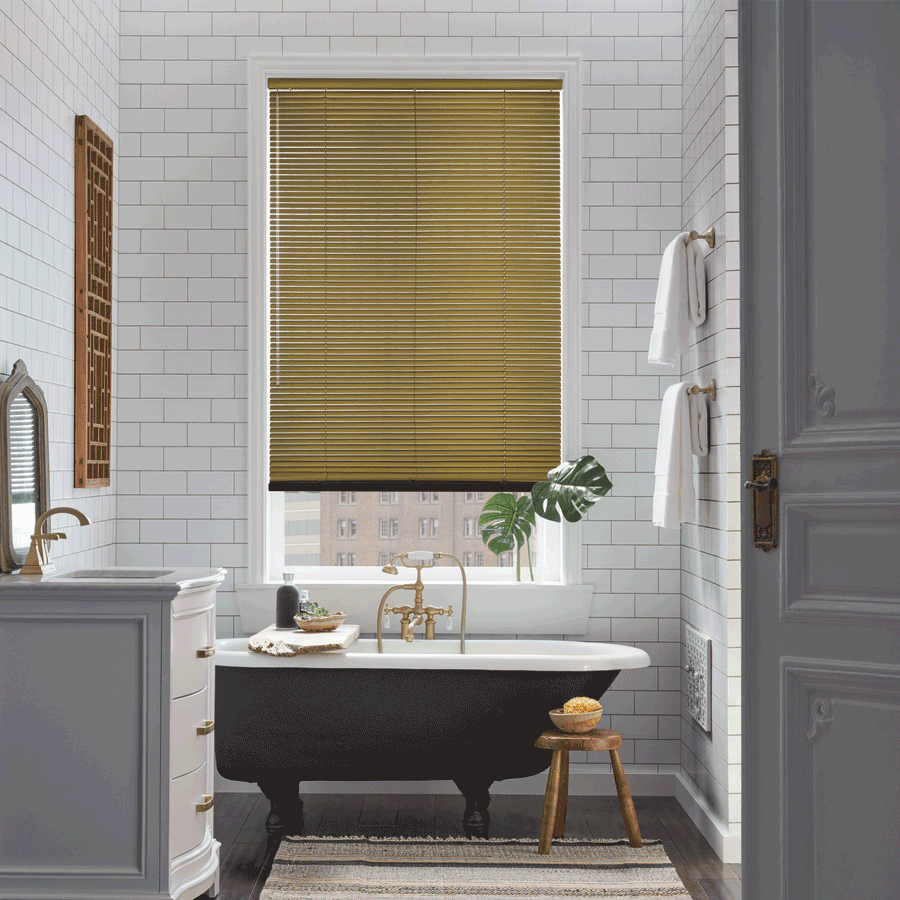 Privacy, of course! Exposed windows in a bathroom are a huge inconvenience. You need privacy solutions that will make you feel comfortable…that's our top priority when it comes to this area of the home. The solution is simple: cover your windows in functional, stylish treatments. But, what other function does your bathroom need?
Privacy & Light Solutions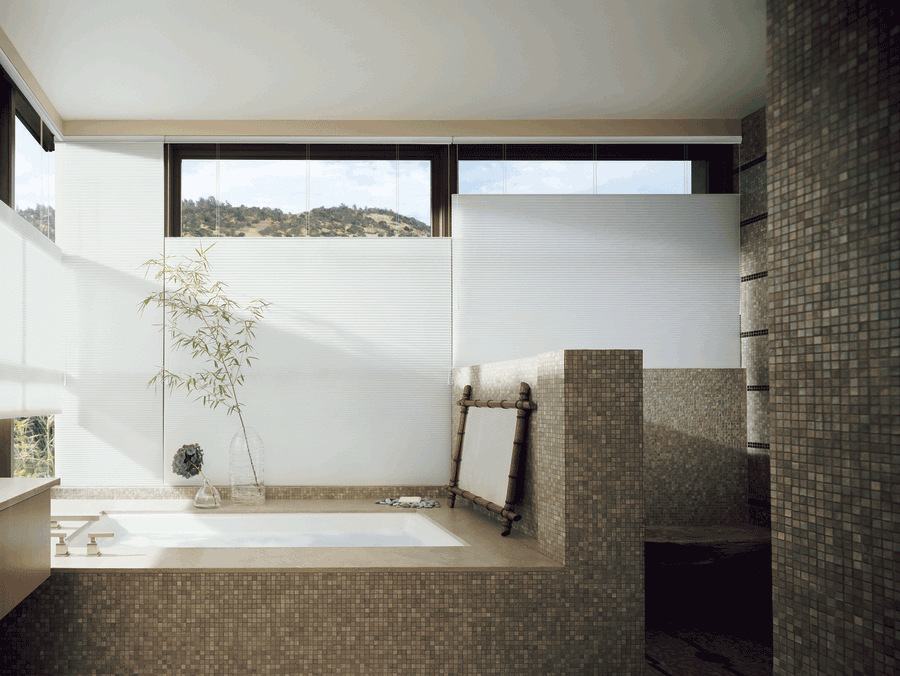 It's easy to get some privacy in your bathroom design because all you have to do is cover up your window. But, what about when you're getting ready in the morning and need light? You need the right balance–that's where we come in. We have options that will fit your design style and deliver what you need. Choose from fabrics, treatments, and operation for a custom-fit solution. Need ideas? Top down shades are incredibly popular for bathrooms, especially when the window is located behind a tub. You can leave your shades open all day for natural light and the rest of the shading will cover the exposed window for ideal privacy.
Adjust Throughout the Day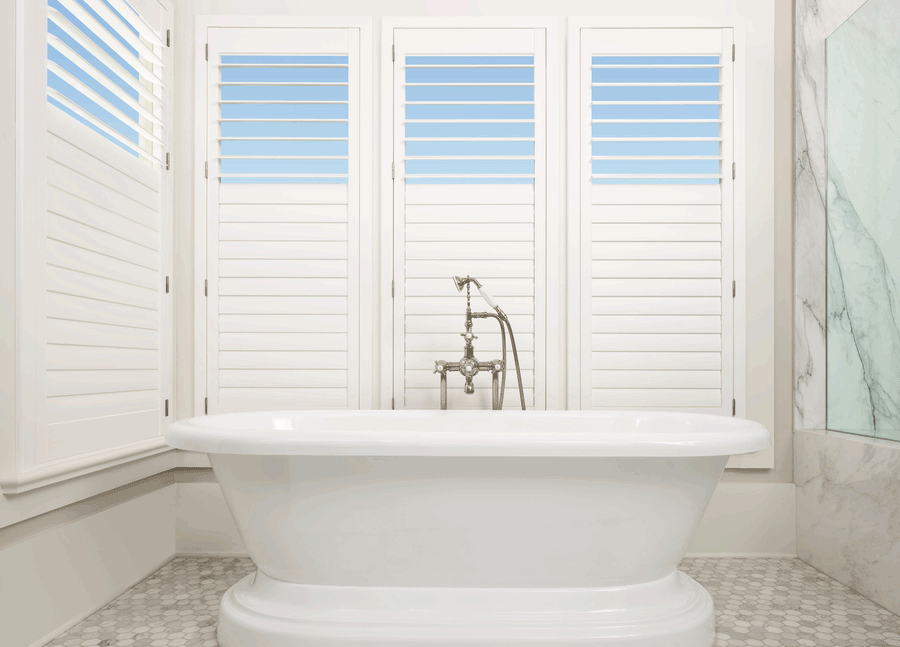 Your home design should work with your daily routine. Do you want bright light in the morning and privacy in the evening? What about enjoying the glow of the sunset while soaking in a bath? You might need to make multiple adjustments throughout the day. No problem! Take a look at these shutters. They're located in the same spot as the bathroom above, with the top down concept. But, what's different? They're motorized. Motorization simplifies how you control your blinds, shades, and shutters. You won't have to reach over the tub to make your adjustments or fiddle with dangling cords. Use your remote or favorite smart device to adjust. Are your hands full? Ask Alexa or your Google Assistant to close your smart shades.
A Custom Design for Your Space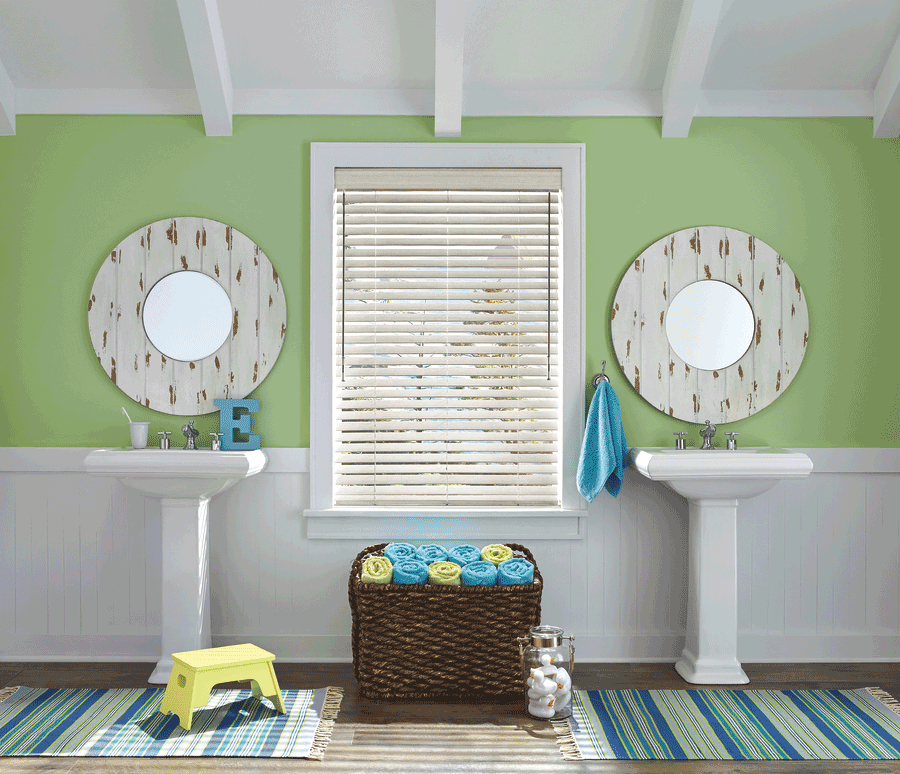 Are you worried about finding the right solutions for your small bathroom design? We have solutions for every shape and size, as well as for your lifestyle. If you have children in your home, you'll want to consider cordless options. Dangling cords in small spaces are dangerous for little ones. The newest innovations in window treatments make your shades easy to adjust, child-safe, and offer the solutions you need depending on your space.
We Can Help With Your Bathroom Design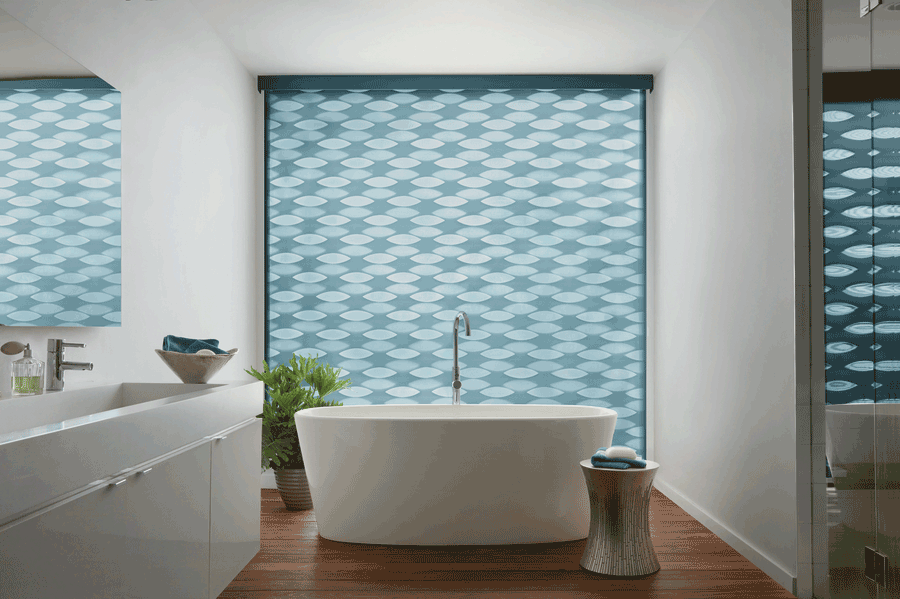 We want to make your design dreams come true. What's your style? What type of function are you looking for? We'll work to find the best treatment for your layout and lifestyle. Contact our team at At Home Blinds today for a free, in-home consultation or come visit one of our showrooms. We can't wait to get started!