Style trends that stand the test of time are powerful. They embody qualities, ideas, and feelings that matter in our lives. If you're looking to breathe relaxation, freshness, and peace into your home and your very being, coastal decor is one of the enduring trends you should embrace. Exactly how you incorporate "the coast" into your home design is totally up to you. Personalizing the details will help you fashion a look and feel you absolutely love.
Let's Talk Textures
From sand and driftwood to seashells and beach glass, the oceanfront is full of varied textures. Mixing and matching textures throughout your space will bring the look of coastal decor to life in your home.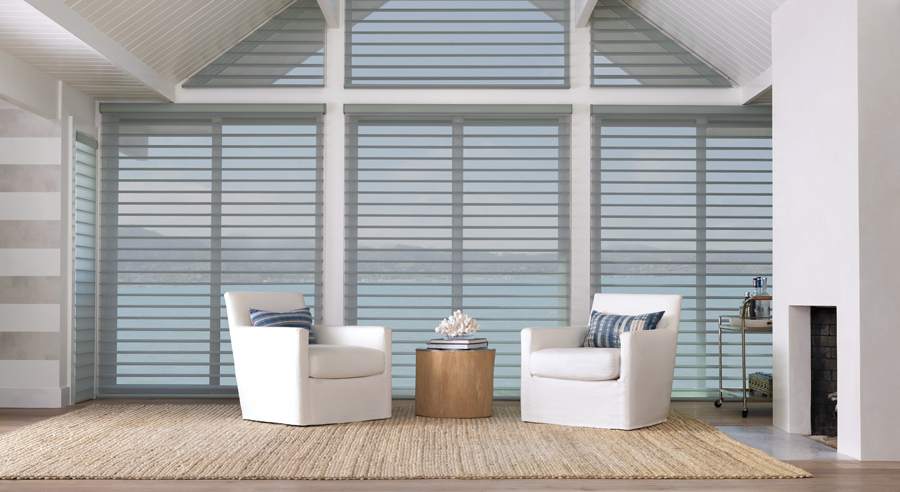 This room combines soft florals, smooth leather chairs, and a woven rug in true beauty. And, the gray Hunter Douglas Silhouette shades create visual interest that pairs beautifully with the lines in the ceiling.
Customize the Colors
When it comes to a coastal decor color palette, you have a lot of choices. You could play up a bold nautical theme with classic navy and white. Or, soften the feel with calm blues or serene greens. Your best bet is to start with your favorite neutrals–whites, creams, grays, or beiges–and work from there.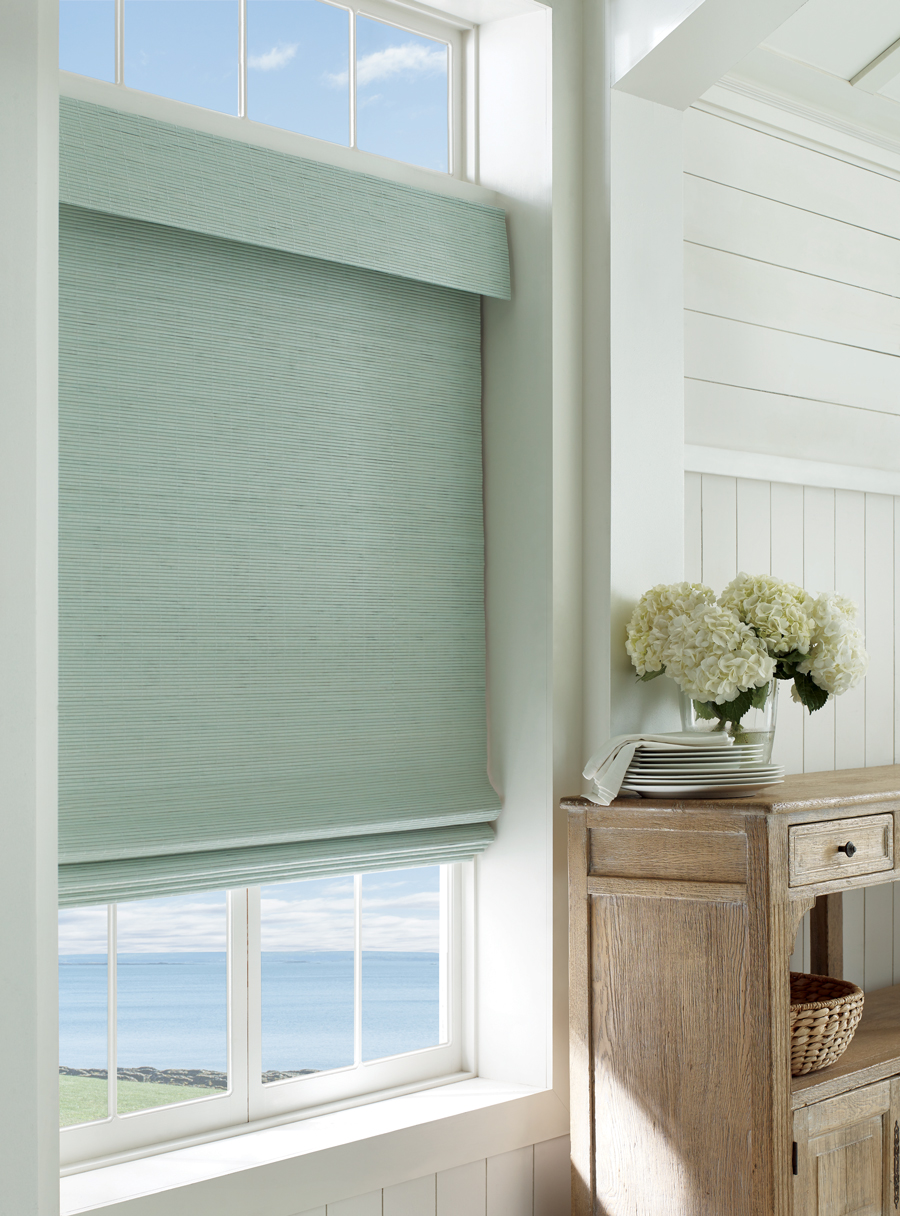 The colors in this space create a sense of refreshment yet also feel remarkably cozy. Against a backdrop of cool white shiplap, the weathered wood cabinet brings natural warmth. And, the accenting hue of the Provenance Woven Wood shade works in perfect harmony to add a touch of energy.
Get Inspired by Nature
Bringing natural elements into your design is the perfect way to complete the look of coastal decor. You can include actual greenery and florals, warm woods, and shells. But, you can also infuse your space with pieces that speak to seaside elements. Light fabrics and flowing shapes will call to mind ocean breezes and lapping waves.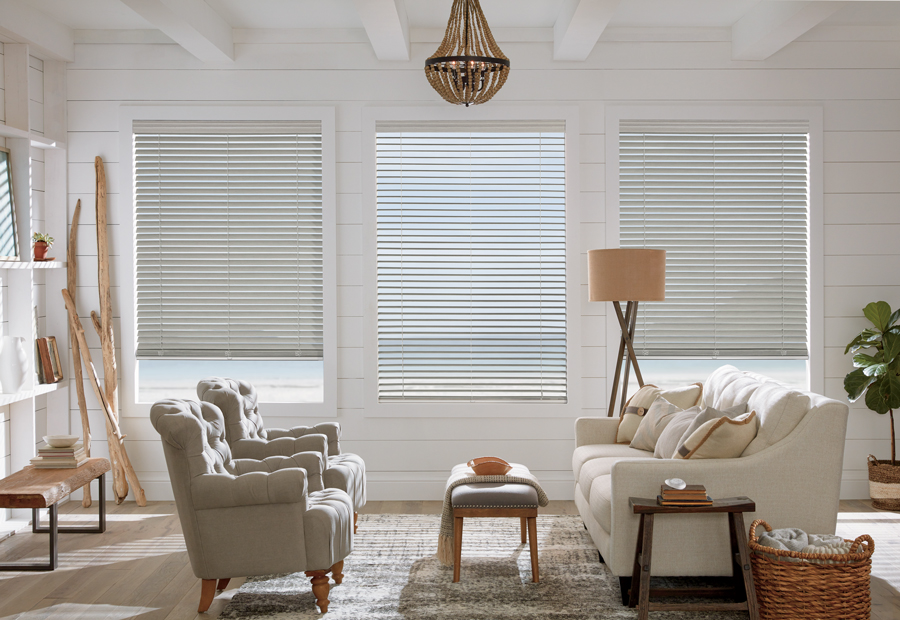 Chic and stylized, the coastal decor in this room comes together for a stunning effect. The low-profile EverWood blinds are a gorgeous backdrop that mixes right in with the upscale look. Driftwood, leafy greens, and curvy furnishings are just a few natural elements that accent this space.
Coastal Decor: Design & Customize With Us!
The design world is forever in love with coastal decor. Are you? The At Home Blinds & Decor team is here to help you design and customize style and function in your home. We'd love to guide you toward the right window coverings and fabrics for your next project. Get in touch with us today to schedule your FREE, in-home consultation.