Get Answers to Your Questions about Covering Doors!
March 2, 2022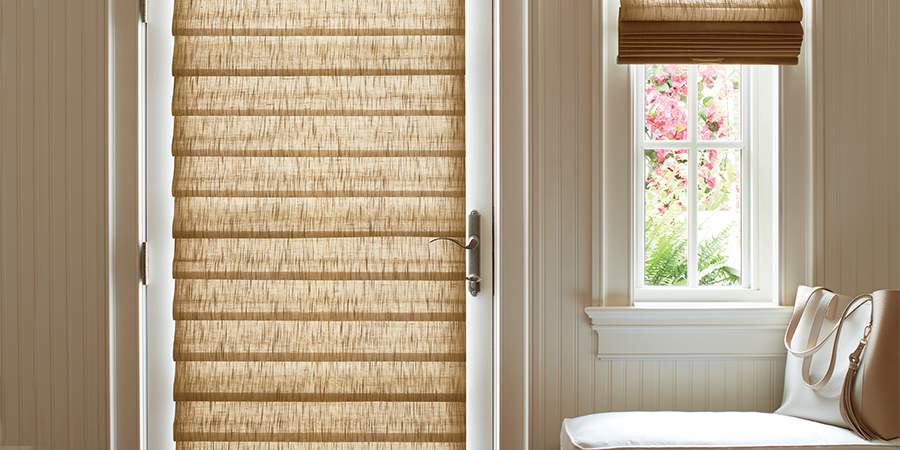 Springtime is a fresh start. It's a time to feel rejuvenated and reflect on what is–and isn't–working in our lives. This applies to homes, and we noticed that this time of year we get a lot of questions about covering doors.  Whether your doors are french, sliding, or entryway, we want to help with solutions.
What are the best coverings for doors?
Let's start with the top considerations. Doors are a special type of window, one that needs privacy, light control and energy efficiency. But, they also offer vital function that must work. This combination of needs leads to numerous questions about covering doors. So, to begin with, we came up with a list of important features to keep in mind when choosing coverings…
Will the door knob still be usable?

Does the door open all the way?

Are there other windows in the same vicinity that need coordination?

How will they attach at the top?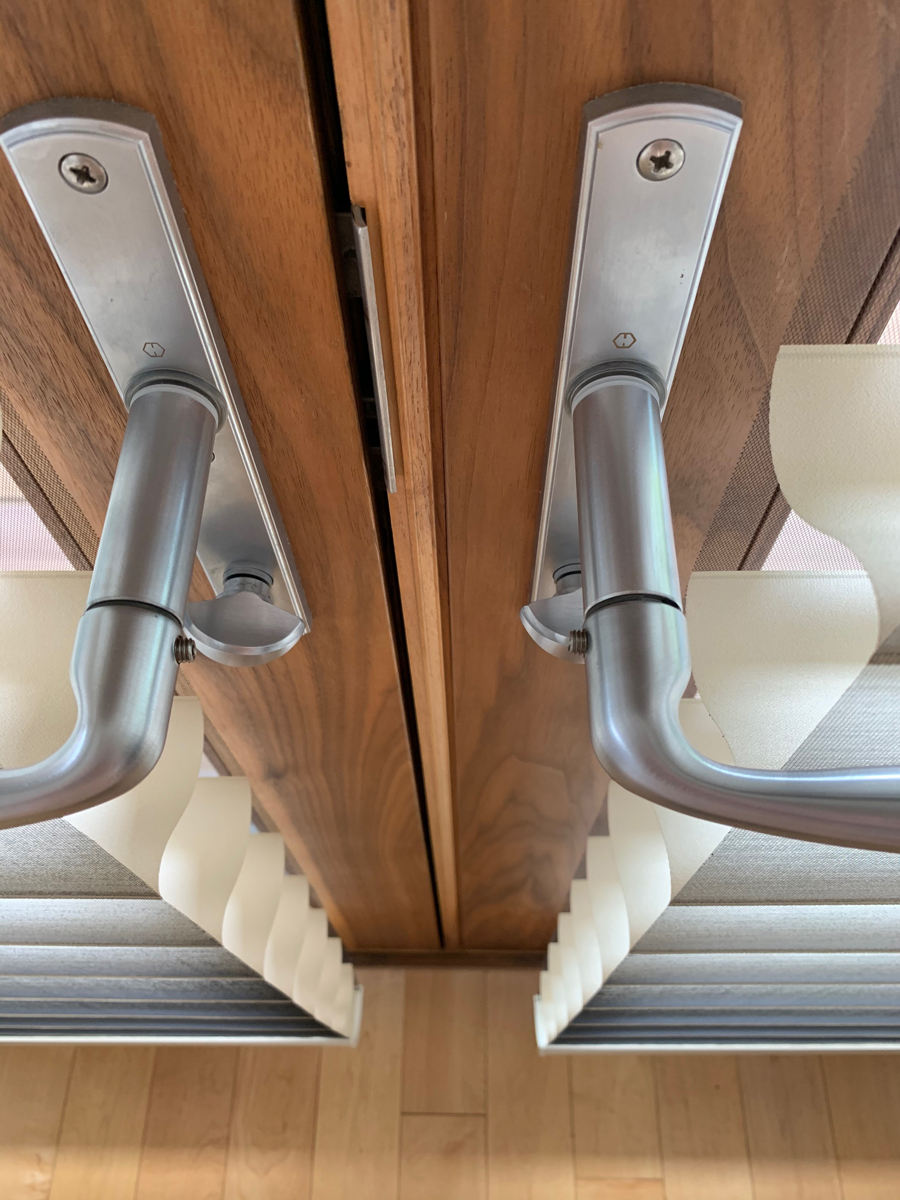 It's always a great idea to work with a window covering specialist. Because they are experts with the product they may have an idea you hadn't even thought of. However, it's good to ask yourself these questions to help prepare yourself for the next step.
Is there a good way to get front door privacy?
This is the number one concern for your home's entry. The door itself can have a large amount of glass making it easy to look inside. Narrow sidelights along the outside of the door can also be an issue. It's crucial to decide what level of privacy you'd like.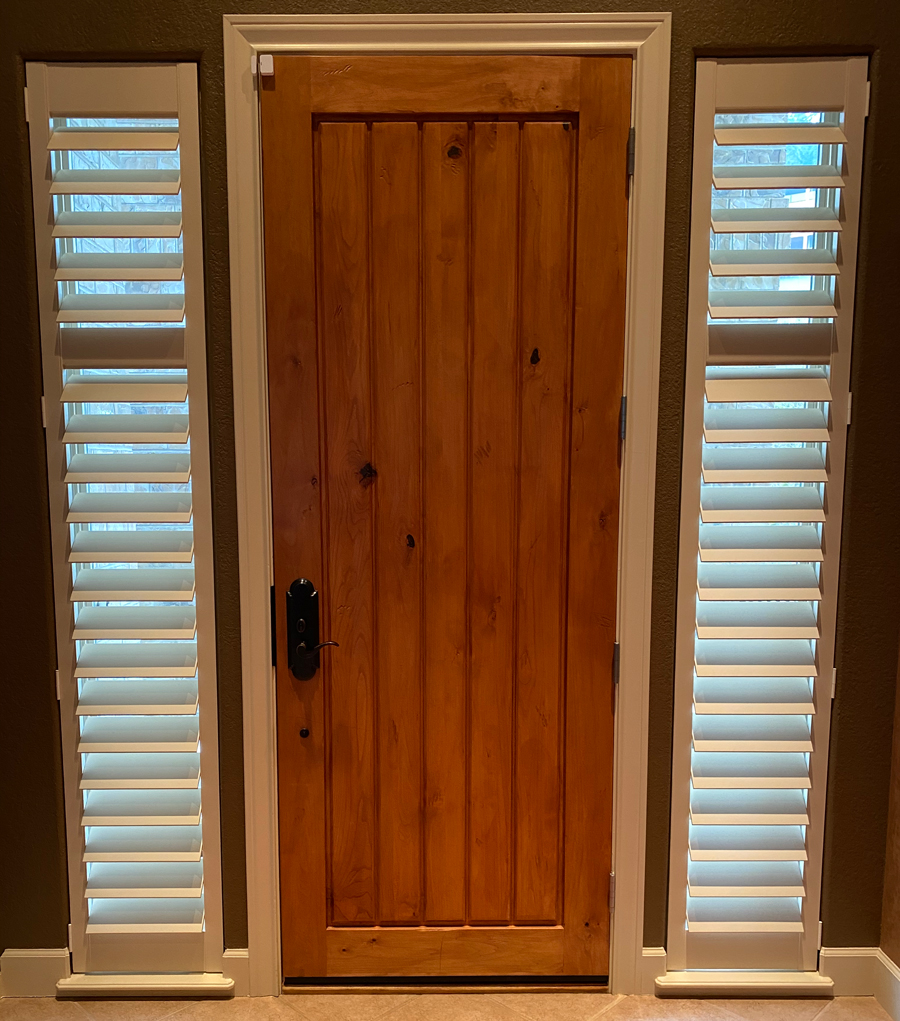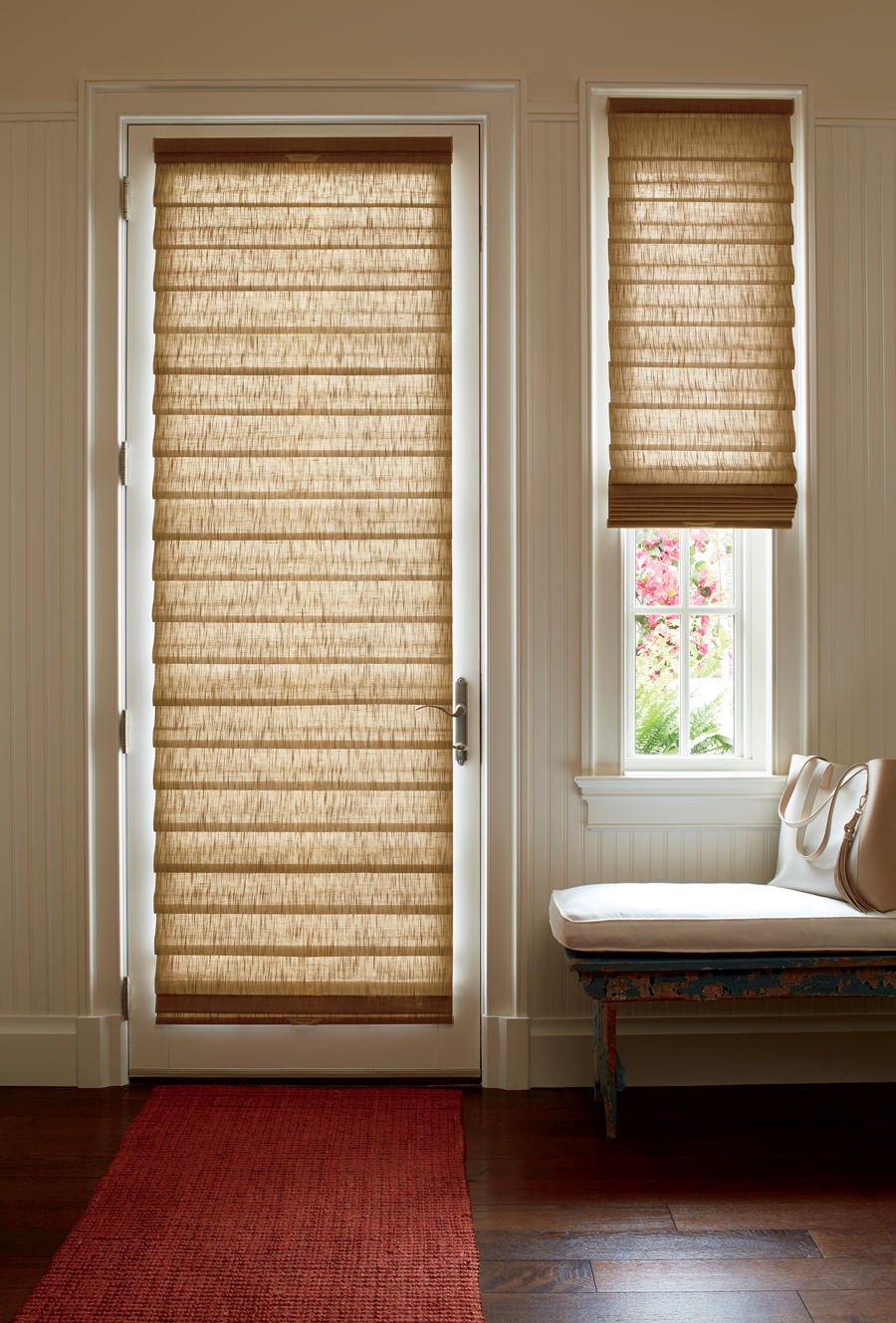 What are some ways I can cover a glass door?
Glass doors are fantastic for design, from an aesthetic viewpoint. Privacy and light control can get tricky, however. Covering glass pane doors can be done, but coverings need something to attach to, and that's where help from the experts can come in handy.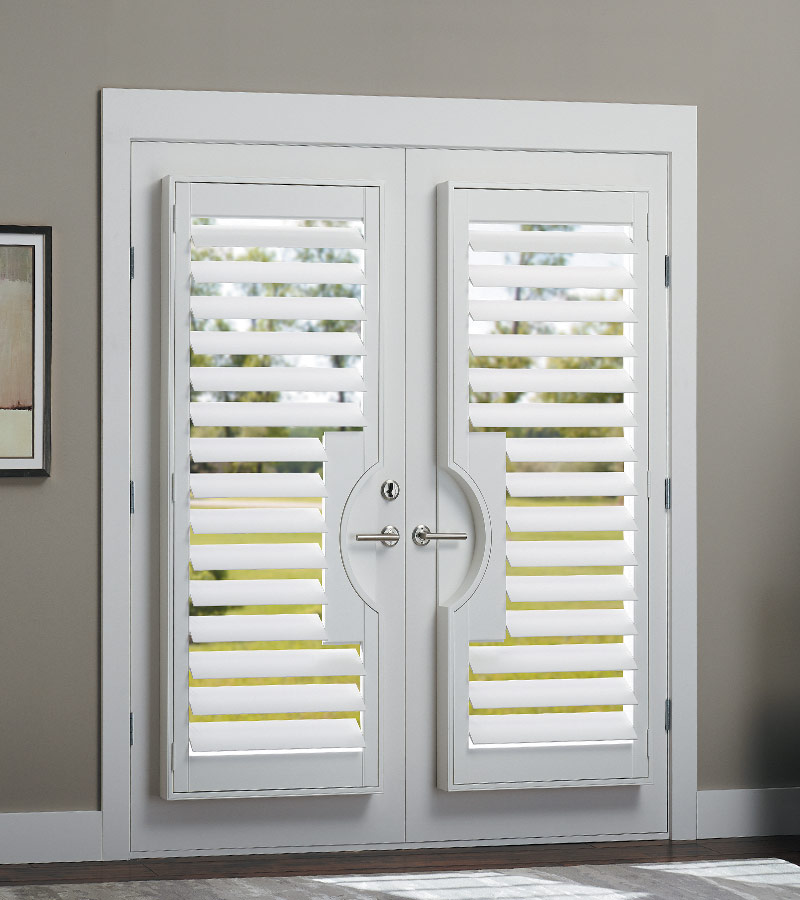 TrackGlide is a great option for this exact situation. An ultra-narrow track adheres directly onto the door's frame, allowing shades to slide up and down flawlessly. What's even better is there is no drilling necessary to provide full coverage shades!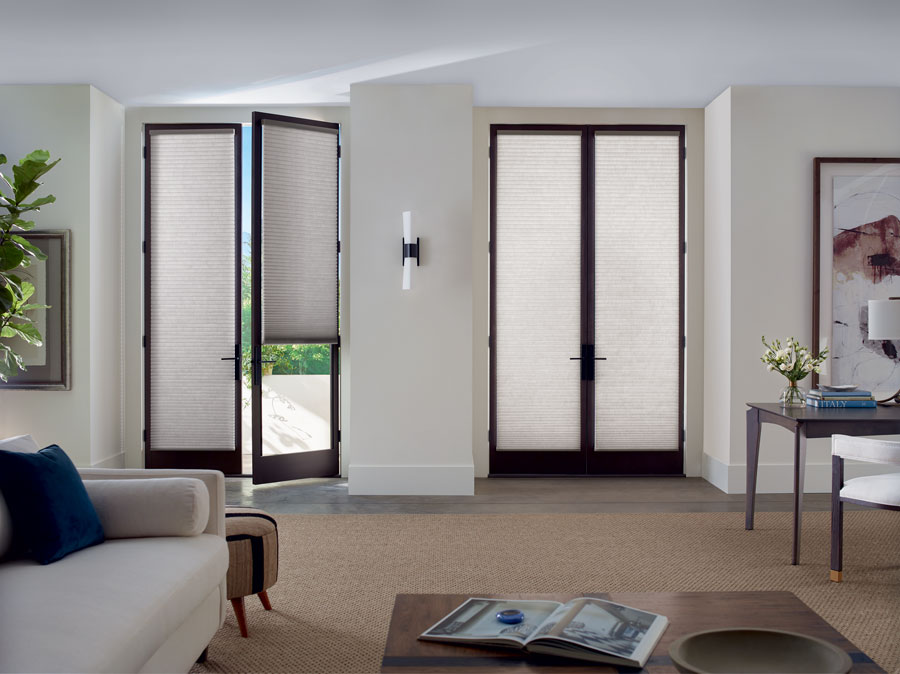 What's the best way to cover my sliding glass doors?
Sliding doors have the option to be horizontal or vertical coverings. To decide which is best for your home it's how you utilize the door. The vertical shades will move the same way as the door moves.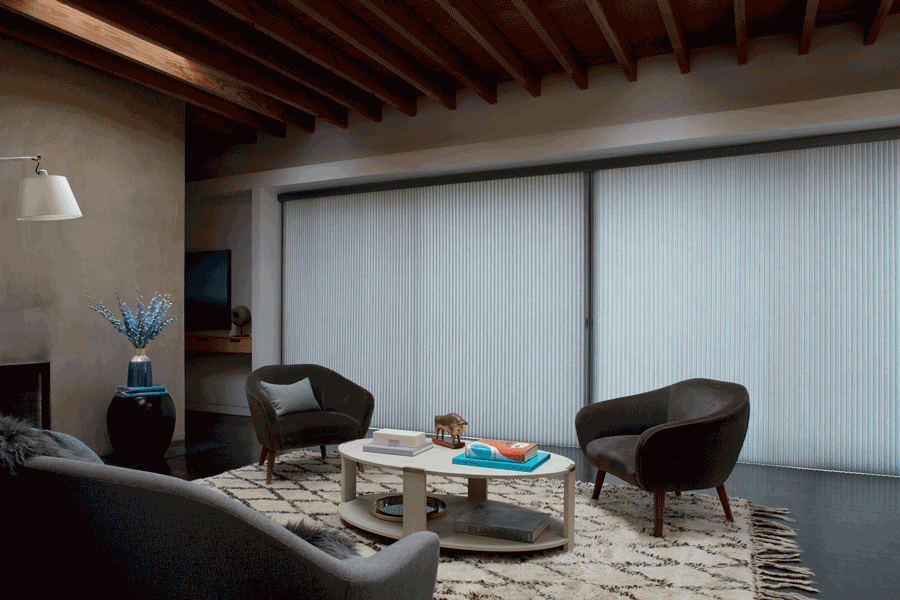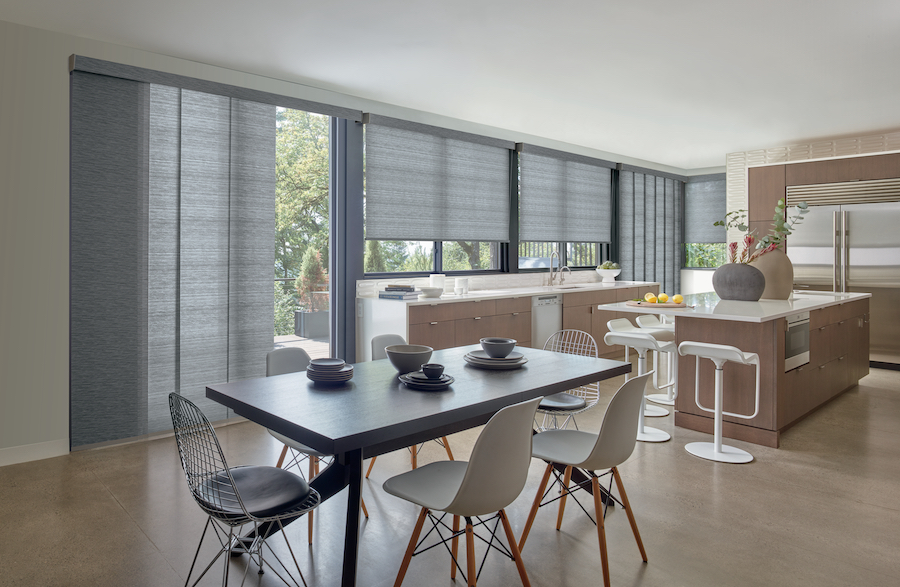 Do you use one section of your sliding doors more often than the other? If this is the case, you may find horizontal shades to be the better option. One section can be open for proper functioning, and the others will stay covered for light control, or even privacy.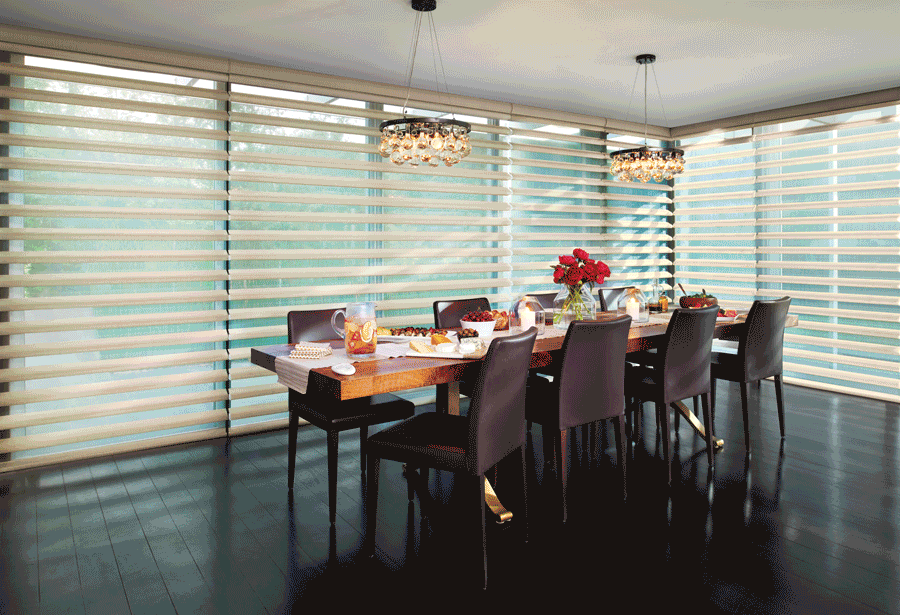 More often than not, families want motorization so they can have a hassle-free experience any time of the day.
What about covering my interior french doors?
Do you have beautiful french doors on the interior of your home? While they add to the style, they can also introduce much needed privacy in rooms like your home office. Having the option to cover them is valuable. By covering these doors, we can make more boundaries that can assist the whole family.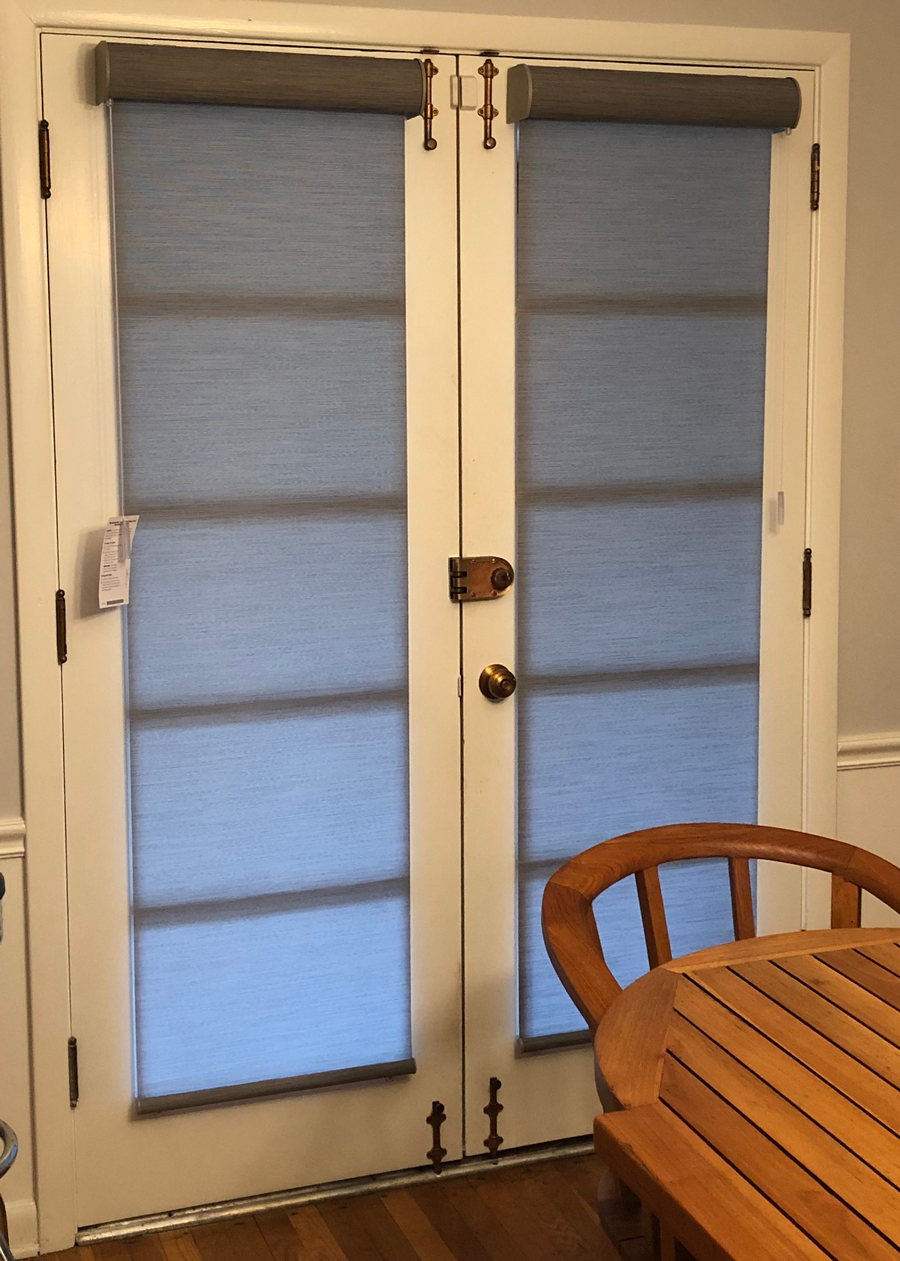 While most window treatments that are used on exterior french doors are an option, roman shades and roller shades are very popular options for the interior of the home.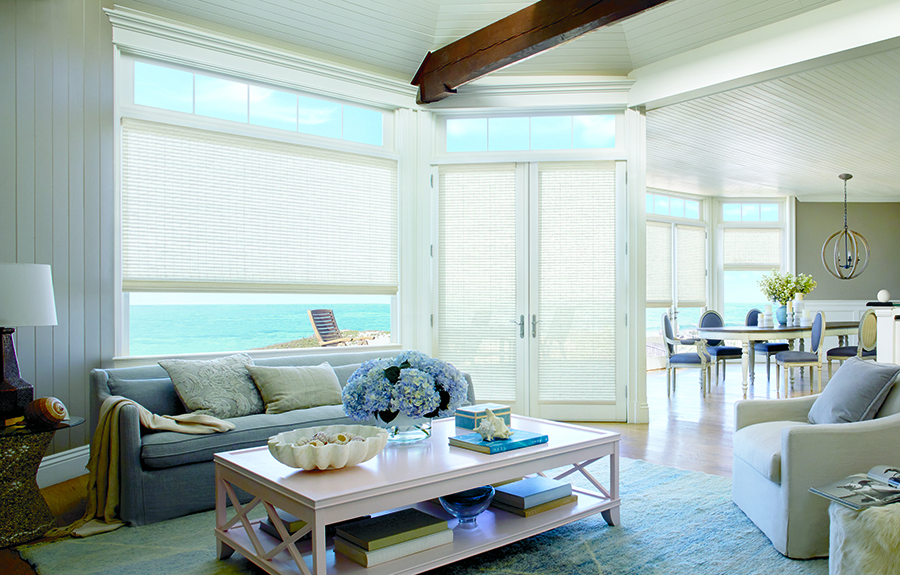 Draperies are another choice when you consider covering interior doors. The drapes lie nicely on the sides of the doors, easily closing when light control and privacy is needed.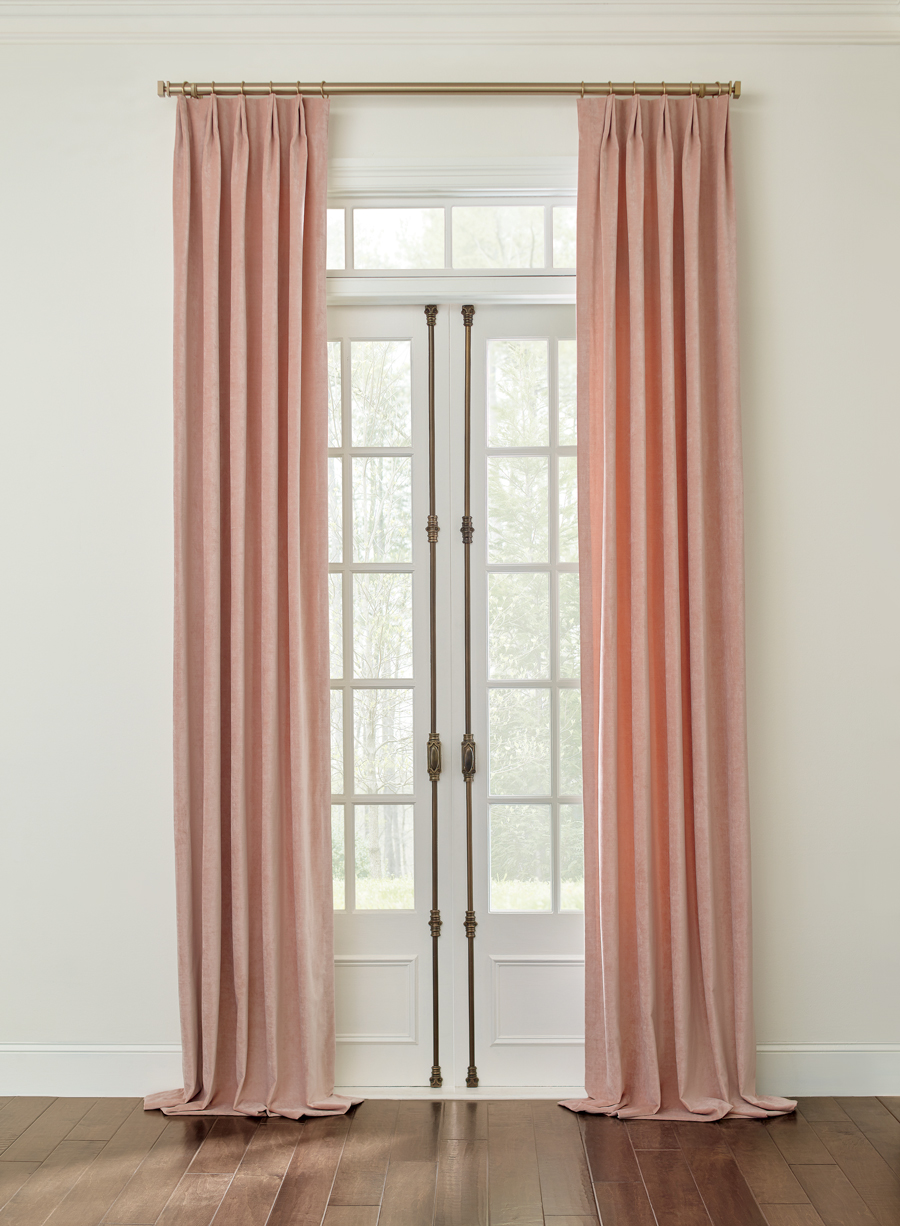 Have More Questions About Covering Doors?
We want to assist you in every step of your door covering process. Our professional window covering specialists have the expertise to make the best decisions with you for your home. Contact our team today to have your questions answered–and for a FREE design consultation.