A new season is a great time to refresh your home! While the world outside feels refreshed, the interior can be the same. By layering drapery with existing window coverings, you can transform your space, add function and introduce current trends. If you're wondering what the most important style elements are to consider, we can help.  
1. New Hardware is Key
Layering drapery at the window works just like layering clothing. The way adding a scarf to a plain blouse or diamond earrings to a little black dress can change the overall look, so can new drapery rods. Make your space go from ordinary to stunning in an instant by adding this important finishing touch.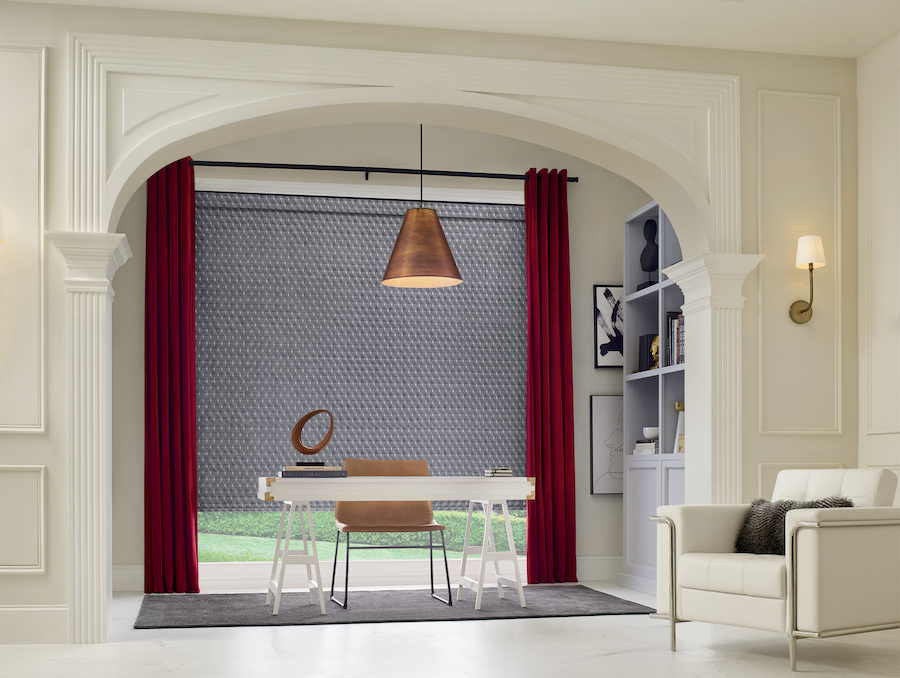 Popular finishes for hardware today are matte black, oil rubbed bronze and a new client favorite, gold!  Look at how gorgeous!  It's simple to create a stunning look just by coordinating with other finishes in your home.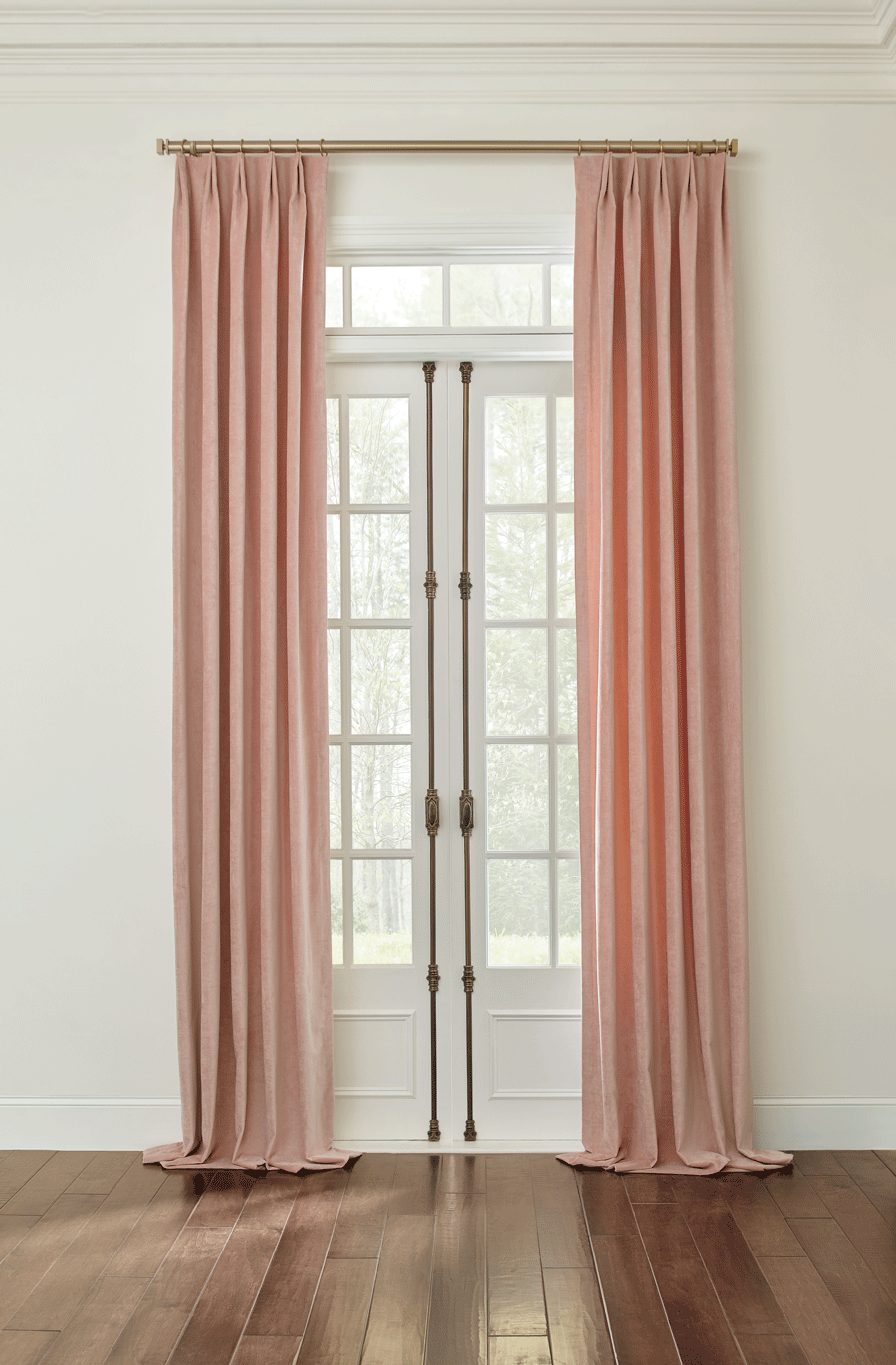 Pro-tip, consider installing new hardware closer to the ceiling than before, this is a no fail way to add height to the space.
2. The Wonder of Patterns & Prints 
When layering drapery, don't be afraid to choose a fabric with prints and patterns. This is a sure way to bring personal style to your space. We have an incredible selection of coordinating patterns to choose from. Mixing and matching fabrics will bring your design to the next level.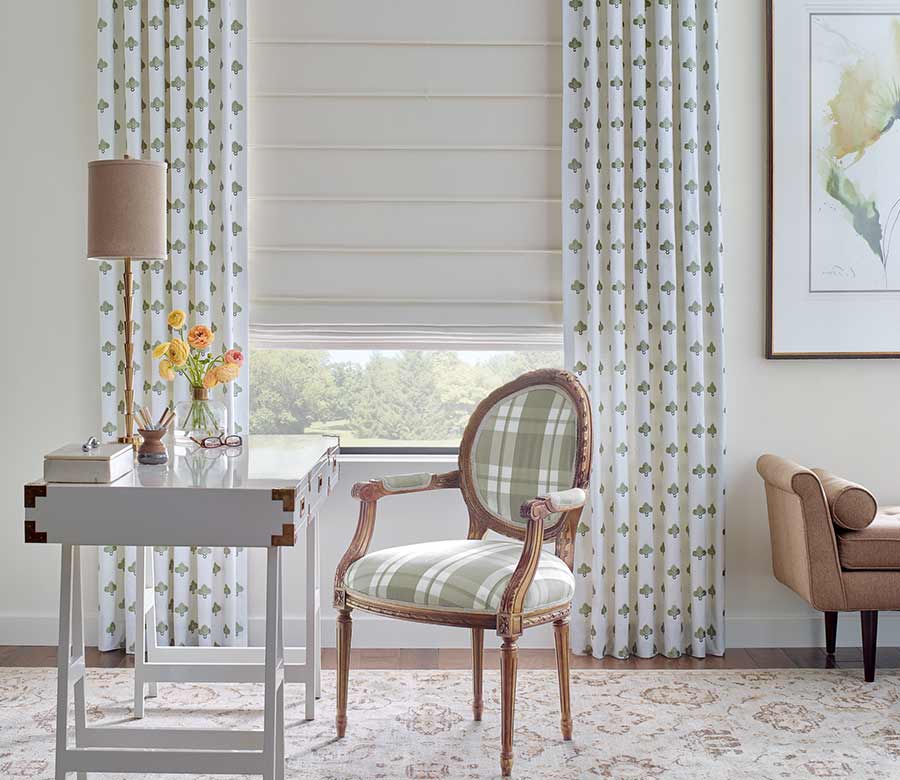 Try pairing patterns with solids, a great way to add some character without overdoing it.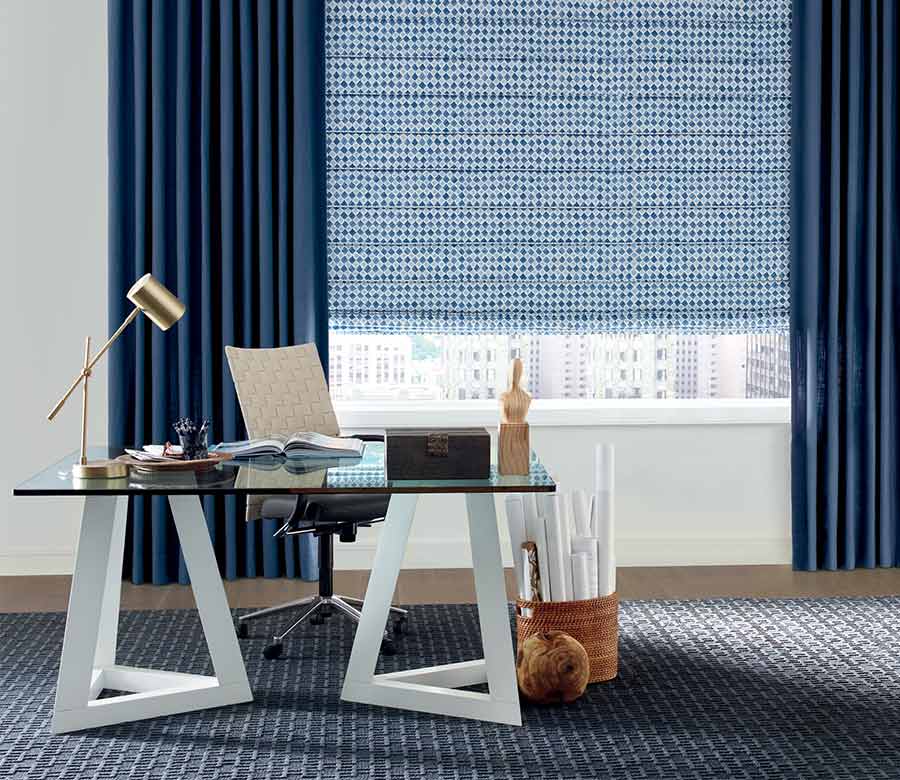 3. Consider Your Surroundings 
Each room of your home has its own unique purpose. Take a minute to evaluate the room's function and try to enhance the design by layering drapery with intent.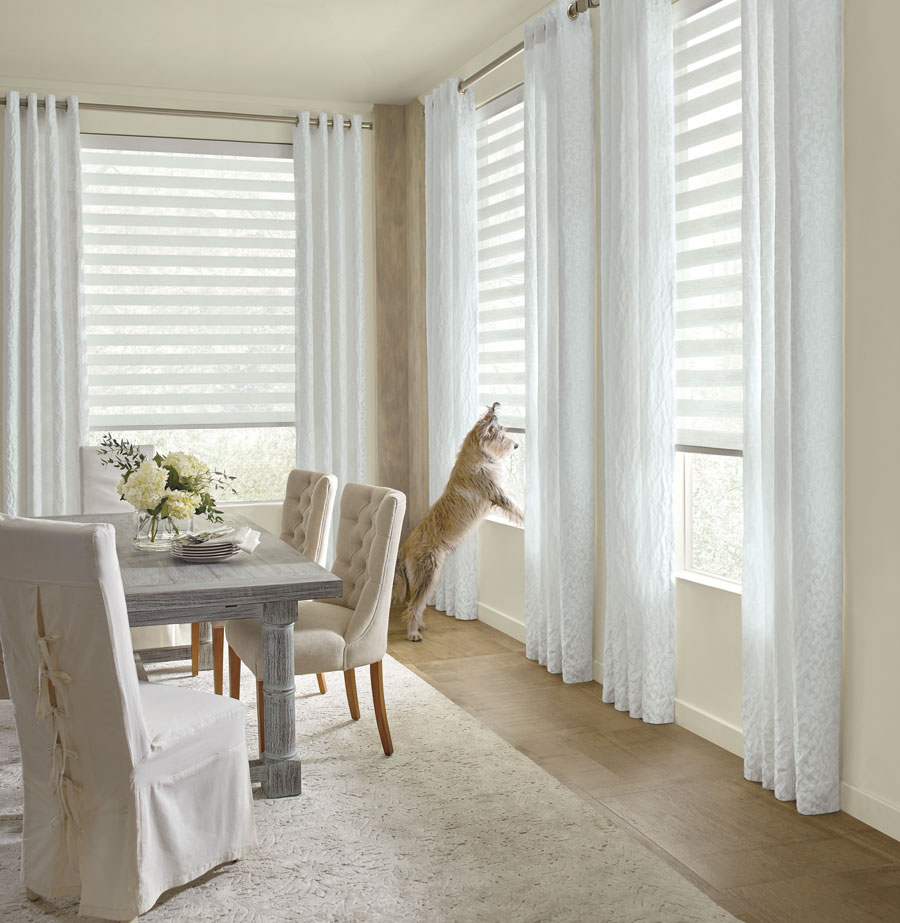 In a dining area, soft, light drapery functions well with windows open allowing a breath of fresh air.  At night, the layered drapery provides privacy for a more private family dinner.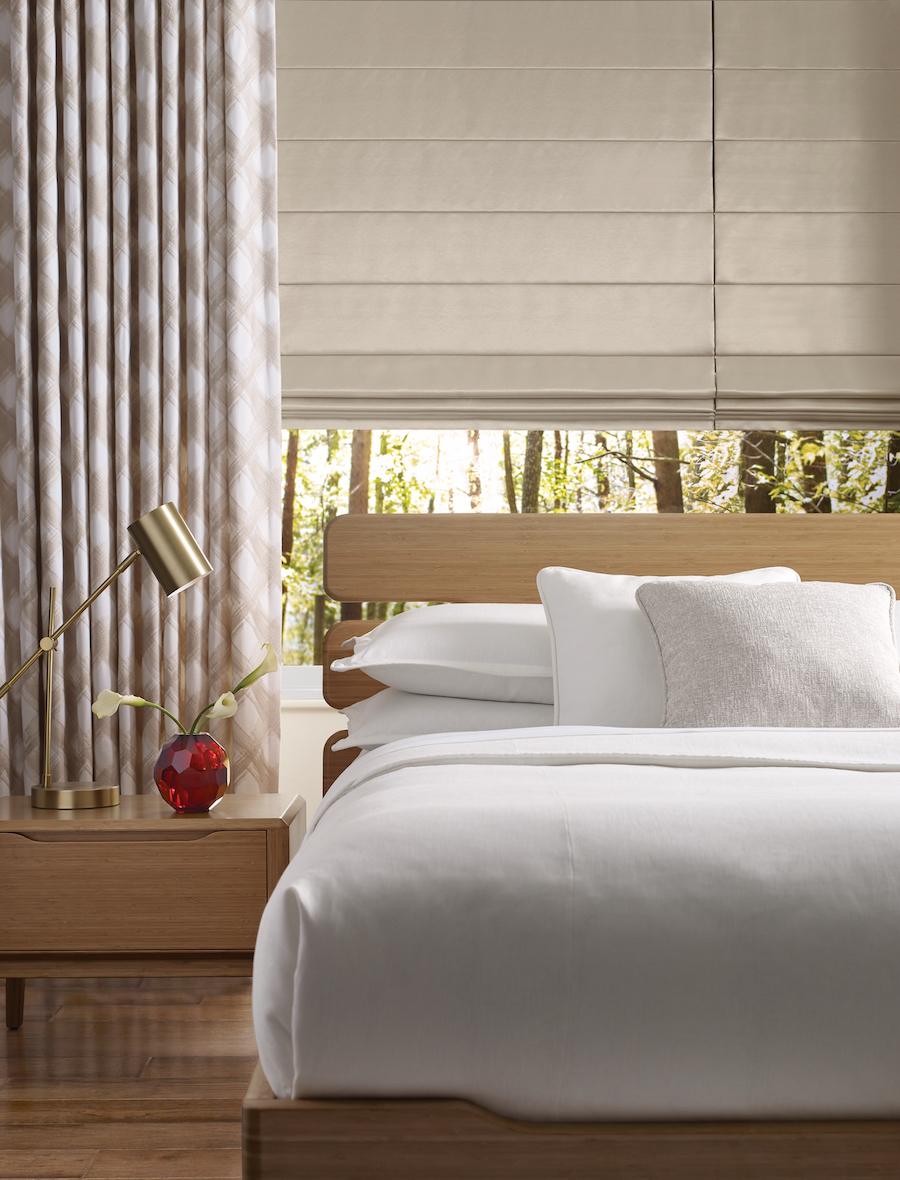 Purposefully layering drapery over these gorgeous fabric shades is what makes this bedroom so elegant. An amazing way to add function to your main suite is to consider room darkening shades.  
4. Smart Features
By now, you've seen smart shades in action and how they can improve the function of your space. They have the ability to adjust via voice command, or a pre-set schedule. AND, they can change the atmosphere and comfort of your home in an instant.  Automated draperies offer the same conveniences. Adding smart features to your drapes will allow you to open and close them without lifting a finger, resulting in a perfect adjustment every time.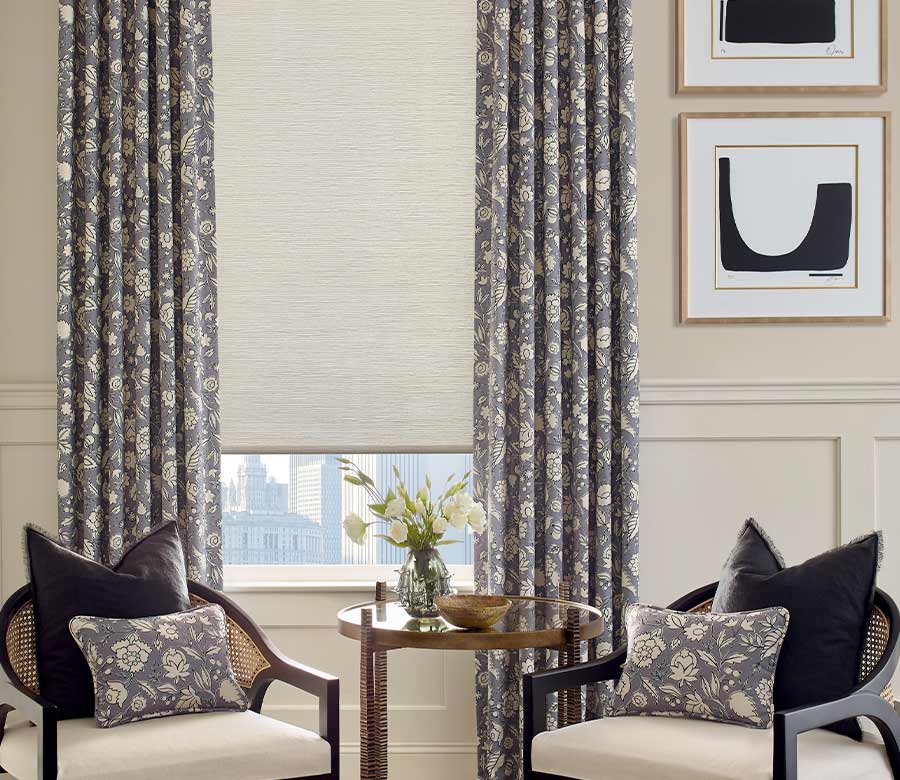 Will You Add 'Layering Drapery' to Your Wish List?
Are you inspired by these rooms? By layering drapery, adding hardware or smart features you can have the designer inspired home you've always dreamt about. Now's the time to get started on that next project and add design and function to your beautiful Florida home. Begin by scheduling a FREE consultation for a designer to visit you.