Living in the Sunshine State is amazing, and pretty much everyone is jealous of our year-round sunny skies. What they don't know, though, is the toll it can take on our lifestyles and homes. If you find yourself hiding from glare, steering clear of certain rooms because they're unbearably hot, or watching the colors of your furniture and art fade, you need to discover the innovation of privacy sheers.
Incredible Solutions
Luminette Privacy Sheers feature soft fabric vanes that rotate. Enjoy view-through and natural light. Or quickly close out the world, and the light, whenever you want. If you've been looking for an all-in-one solution for your home, you just found it!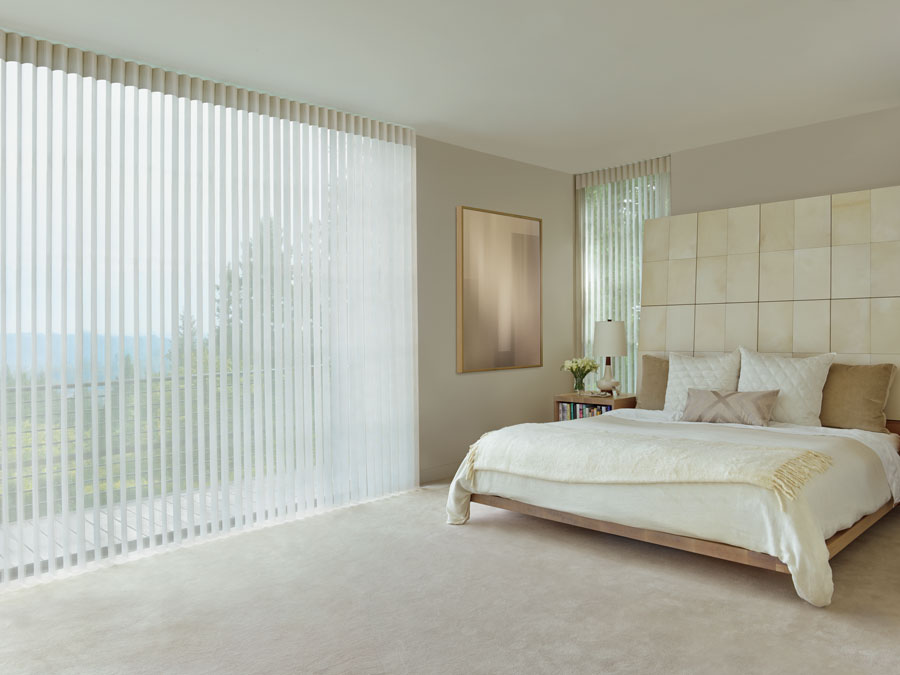 Privacy sheers offer a whole host of benefits. Sheer fabrics filter and diffuse sunshine to eliminate glare and illuminate your home with a gorgeous glow. They block UV rays from damaging your decor and help you maintain a comfortable temperature inside. And, because they're sheer, you can still enjoy picturesque views of your landscape. Along with that, they provide options for privacy and even room-darkening with rotating interior vanes.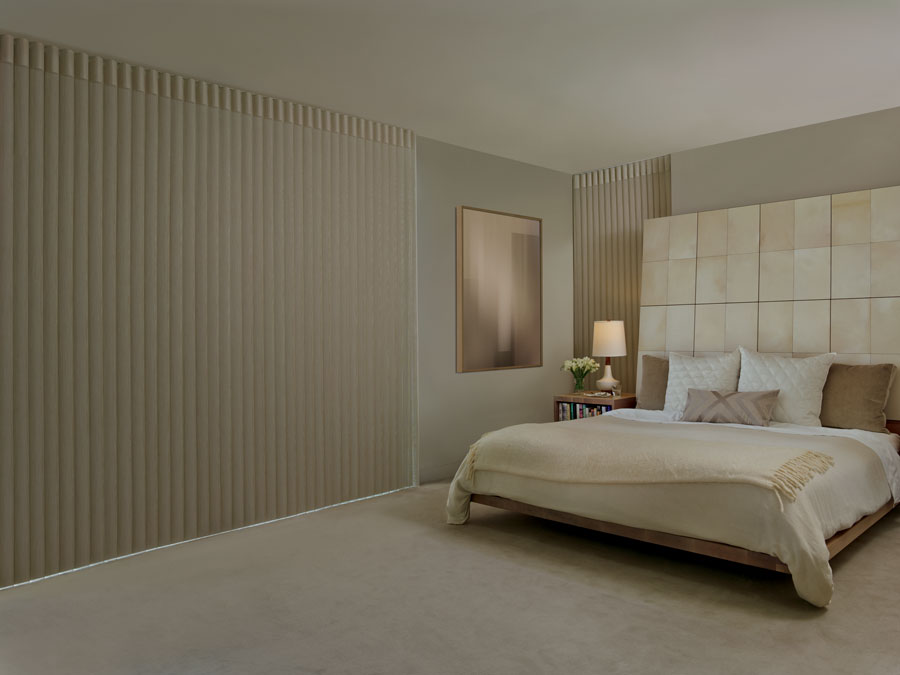 Easy, Innovative Operation
Another benefit of privacy sheers is their ease of use. Going from beautiful daylighting to glorious privacy or darkness takes only seconds. Being able to choose the operating system that fits your home's needs and your personal lifestyle is wonderful, isn't it? Creating the perfect atmosphere is simple with manual wand control. And PowerView® Automation gives you touch-of-a-button activation.
With a remote, from across the room–or your favorite device from across the world, open, close, and rotate your privacy sheers . Schedule automatic adjustments, and your home will look and feel perfect no matter how busy you are. Now that's innovation at its finest!
Impeccable Styling
As if all the benefits weren't enough, Luminette Privacy Sheers bring designer styling to your home. Flowing like draperies, they add softness and beauty that can't be beat. A hidden track delivers a consistent look, and your view becomes a gorgeous backdrop for your home.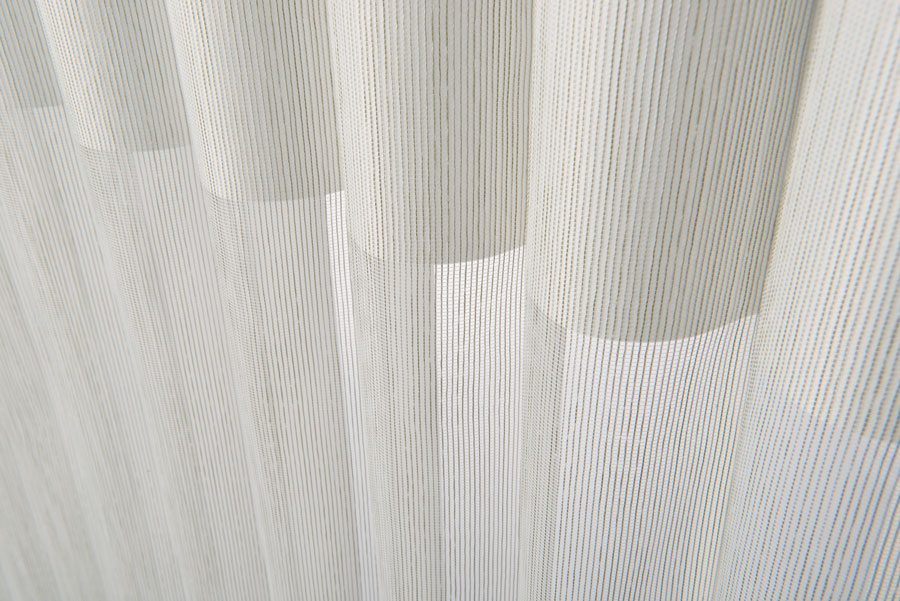 Luminette's exquisite fabrics come in a range of offerings. Complement your decor with textured design, taking the style of your home to the next level. Not only that, but the fabrics are available for other window treatments. You can create a coordinated look across the same shared space. Available by the yard, for accents, the sky's the limit.
Experience Privacy Sheers & More
If you're looking for the ideal combination of function and fashion for your home, this collection could be just what you need. They really let you have it all: light and privacy control, effortless operation, designer styling…the list goes on.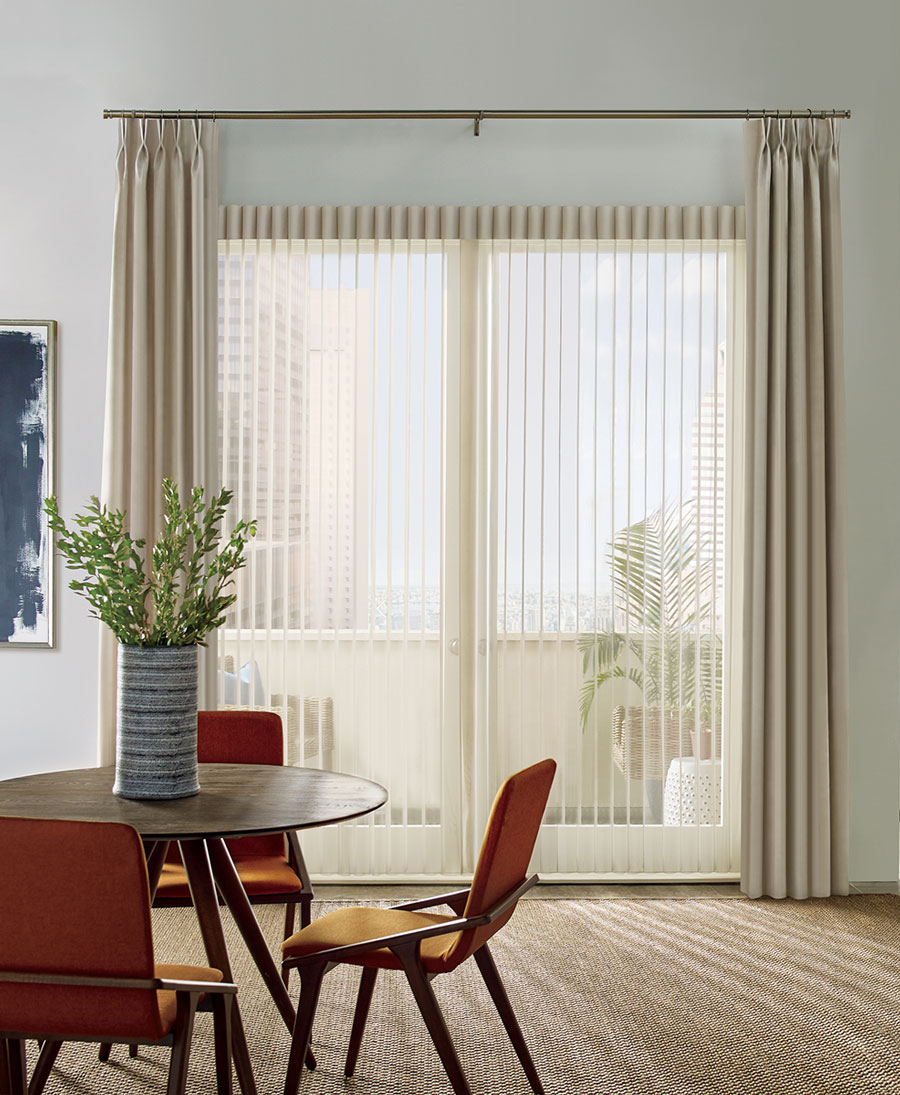 Want to see Luminettes up close or check out other window treatment options for your home? Stop into our Fort Myers location. You'll experience full-size displays, see the incredible fabrics, and speak with an expert. We'll help you decide what will work best for you–and for your unique home. The At Home Blinds & Decor team is always happy to come to you for a free, shop-at-home consultation. Contact us today!