If you have a pet at home, you know they require a lot of dedication and love! What about their safety? Pet-proofing your house is just as important as keeping your critters happy! Have you heard of pet safe blinds, shades, and shutters? It's easy for children and animals to get tangled up in cords, which can be frustrating–and even dangerous. See some of the ways the right window coverings can enhance your life, and theirs!
Eliminate Danger (And Worry!)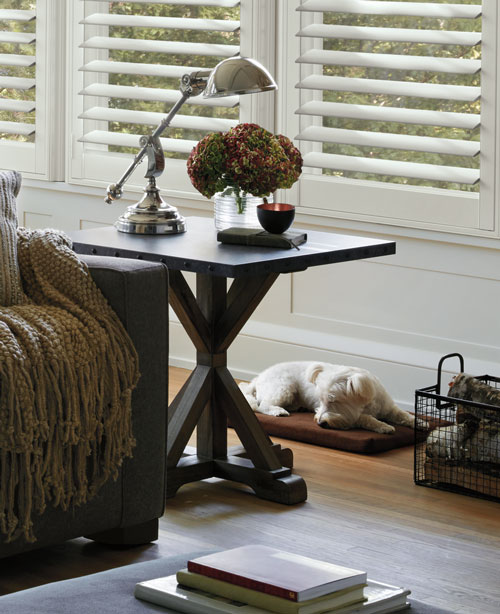 Do you ever wonder what your animal does when you aren't around? When you leave your home, the last thing you should be worried about is your pet's safety. Your home is their home; they should be free to roam and play without you worrying! Pet safe blinds, shades, and shutters will take away dangerous cords. A cord can provide entertainment for your kitten, but they can easily get tangled. With cordless options, you won't have to worry–and they'll have the perfect playground while you're gone.
Make It Easy to Explore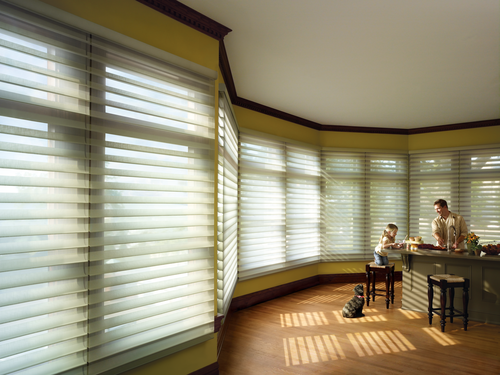 Now that the weather is warming up, are you finding yourself spending more time outside? If you and your pet love the outdoors, consider pet safe blinds and operating systems for convenience. We know how important it is for dogs to explore outside. Our operating systems make it easy to access your outdoor space. Not only do they protect your furry friends, but they also make your daily schedule a bit easier.
Keep Them Comfortable…Even When You're Gone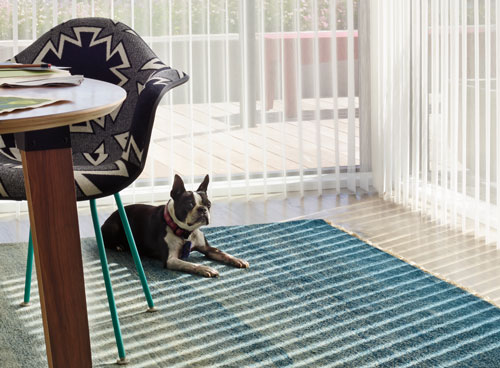 Pet safe blinds, shades, and shutters can certainly keep your loved one out of harm's way, but did you know that they can also keep them comfortable? You know your pet best. Some animals may get anxious seeing strangers walk by, while others love to look out the window. You can create an environment specific to your pet's needs. Choose the best operating system for your routine, like the convenient PowerView® Automation or easy-to-use LiteRise. Make the adjustments you need before heading out, and feel comfort in knowing your pet is happy at home.
Create the Perfect Space with Pet Safe Blinds
Pets can bring immense joy to a home, but also plenty of work and dedication! They are a part of the family, and your home is their home. With pet safe blinds, shades, and shutters, you can set up the perfect environment for your beloved animal. Relieve your worry by creating a safe, fun space–all while protecting your home from the harsh sun. Are you interested in pet safe blinds? Contact our team at At Home Blinds for a free, in-home consultation. We'll find the right shades for you and your furry friend.