Do you love home design, but are unsure of where to start? We've all been there–the design world is constantly changing, making it hard to keep up with trends. That's why we love Iris Apfel and her style. Have you heard of her? She's eclectic, unique, adventurous…we could go on and on. If you're thinking about redesigning a room in your home, or your whole house, take a look at what design inspiration Iris Apfel has to say. With her advice, your home will be looking fabulous is no time.
Who Is Iris Apfel?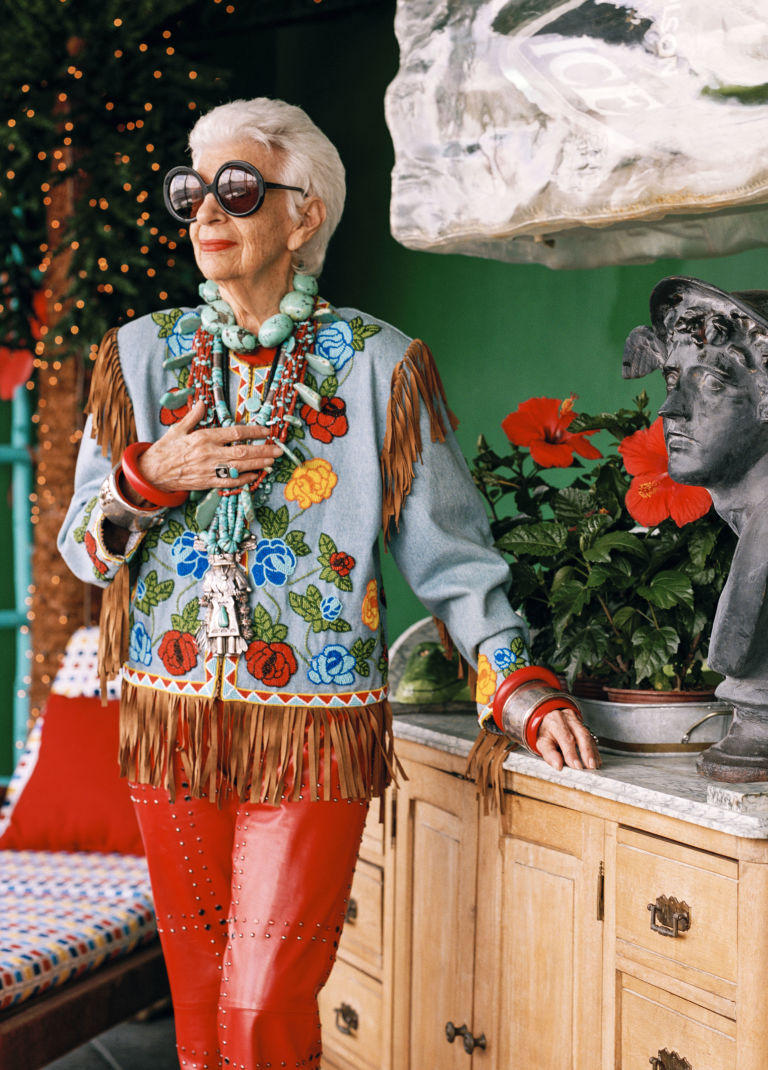 If you haven't heard of Iris Apfel, you've been missing out! This charismatic, classy woman gained her fame in 2005 at the age of 84 when the Metropolitan Museum of Art dedicated an exhibit to her life and style. The exhibit, which was put together by Apfel herself, featured clothing and accessories. Now, at 95 years young, this designer is still on the move. She recently teamed up with Hunter Douglas to continue showing the world her incredible style and timeless design. So, what is her style like? We're here to tell you…
Maximalism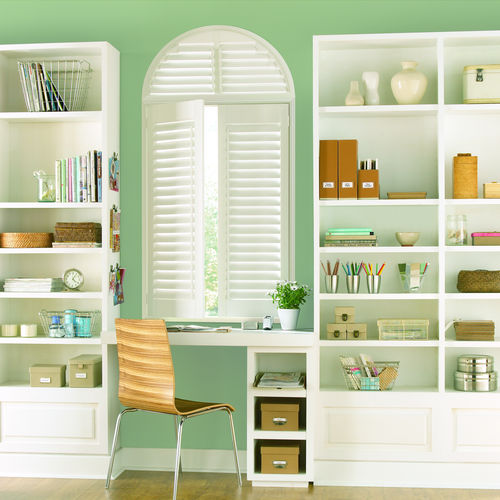 Design magazines and style blogs have been showing us ways to create a clean, minimalist look. If you love this style, we say go for it! Iris Apfel, on the other hand, believes in maximalism–which is the complete opposite. Similar to Apfel's fashion sense–which involves layering clothes on top of clothes–she also layers accessories. The effect is striking. With treasures, patterns, and furnishings tucked into every corner, Apfel's home is full of life. Take a look at her Manhattan apartment in this article from Architectural Digest.
Personality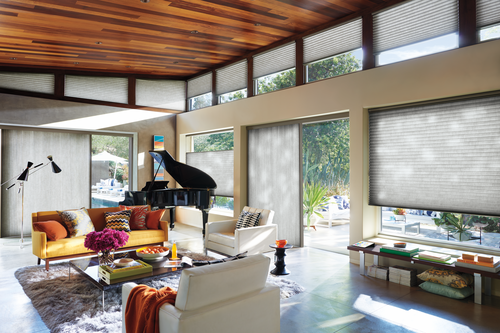 Whether she's wearing it or incorporating it into her design, Iris Apfel is all about personality. After all, it's your home–why not show off who you are? Apfel has spent most of her life traveling, discovering new places, and learning about different cultures, all while collecting items for her home along the way. Each piece of decor offers its own story, and all together, they represent Apfel's life. Her personality shines through her furnishings, creating a warm, welcoming environment. Which items in your home tell your story?
Colors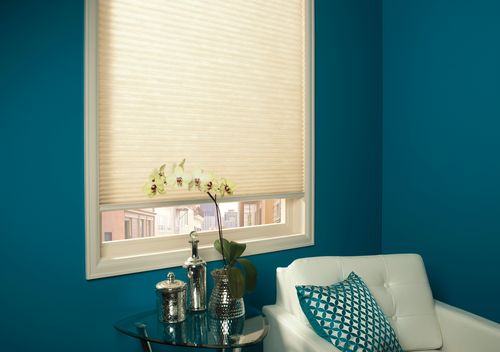 Have you ever paired two unlikely colors together? What was the result? If you're anything like Iris Apfel, you love to play with color. Sometimes unlikely colors create the most striking design. Decorate with all bright and bold colors, play with soft and pale hues, or mix and match all of them! Beauty is subjective; if you love two colors together, then it's meant to be in your home. Your design will be unique, personalized, and fun. Who wouldn't want to live in a home that's decorated with style and personal touches?
Iris Apfel Inspired: Create Your Own Look
Sometimes, the best style trends are the ones you create yourself. Incorporate all the designs you love, and watch as your home comes to life. Let your decor tell your story. Show off your adventures through items, patterns, and colors. What do you love about Iris Apfel's style? Are you looking to re-design your space? Contact our team at At Home Blinds for design advice. We'll help you create a look you love.