Bright and clean or warm and cozy, decorating with white will create the atmosphere you want in your home. Make the design your own by adding design elements that show off your personal style. Love bright colors?  Incorporate them into your design by pairing with white for high contrast. Want a sleek look? Black & white is an instant classic. Loving the peacefulness that comes from soft and subtle? Layer whites, or add pastels for quiet design. The ideas are endless. Take a look at how decorating with white can transform your home.
The Right White
Decorating with white isn't as basic as it sounds. In fact, there are different hues of white to choose from. Have you noticed the undertones in white? Red, blue, yellow…they all create a unique look. If you want to create a warm environment, find white decor with red undertones. Does your room get a lot of natural light? It probably already has a warm feel to it…cool it down with blue undertones and watch as your space becomes gorgeously balanced. Or, consider mixing undertones for a personalized design.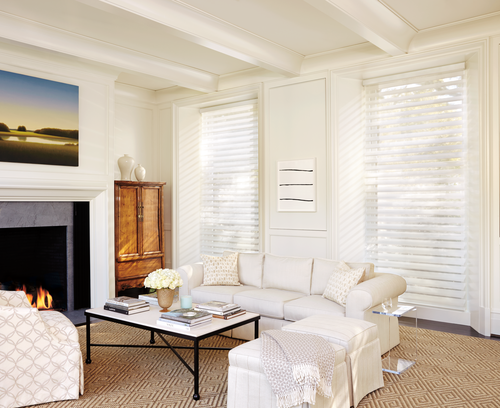 The Most Important Design Element
When you begin decorating with white, determine what type of atmosphere you'd like for your room. Then, take into consideration the types of textures you incorporate into your design. Texture will create the atmosphere you're striving for, and it adds incredible dimension to your space. Are you decorating with white in your family room, and want a warm, cozy environment? Go for a soft, plush area rug and flowing draperies. Is your kitchen design all white? Style with sleek tiles and glossy finishes. Add beauty and function to your white design with elegant plantation shutters. The textures will bring your design together, and personalize your look.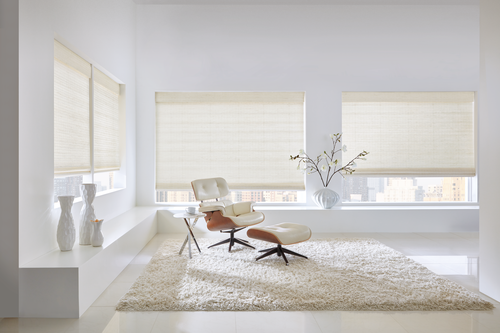 Experiment with Contrast
The best part about decorating with white is playing with different hues to create your own design. White goes great with many colors, and the right pair will make a gorgeous contrast. What type of design are you going for? If you want something bright and bold, choose an exotic color to contrast with your white decor. For a soft, elegant design, incorporate pastels, or other neutrals like gray and beige. Do you love classics? Black and white will never go out of style! You can even use metallic finishes, like rose gold, as your contrast.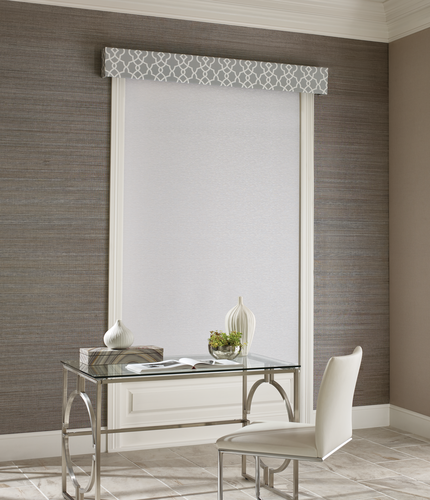 Decorating with White: What's Your Style?
If you want to freshen up a room in your home, consider decorating with white. Your options are endless when it comes to personalizing your design. Want a cozy environment? No problem! Want something striking and beautiful? You can combine almost anything with white decor. Stay classic with black and white, or create a unique look of your own. Need design advice? Contact our team for an free, in-home consultation from At Home Blinds & Decor today!