Do you ever get the urge to try something new? Is there a room in your house that could use some more personality? Decorating with patterns will take your design to the next level. We know, trying something new can be a daunting task, but we're here to help. Enhance your home with a touch–or a whole room–of your favorite pattern. Take a look at a few of our designer tips!
Pick Your Pattern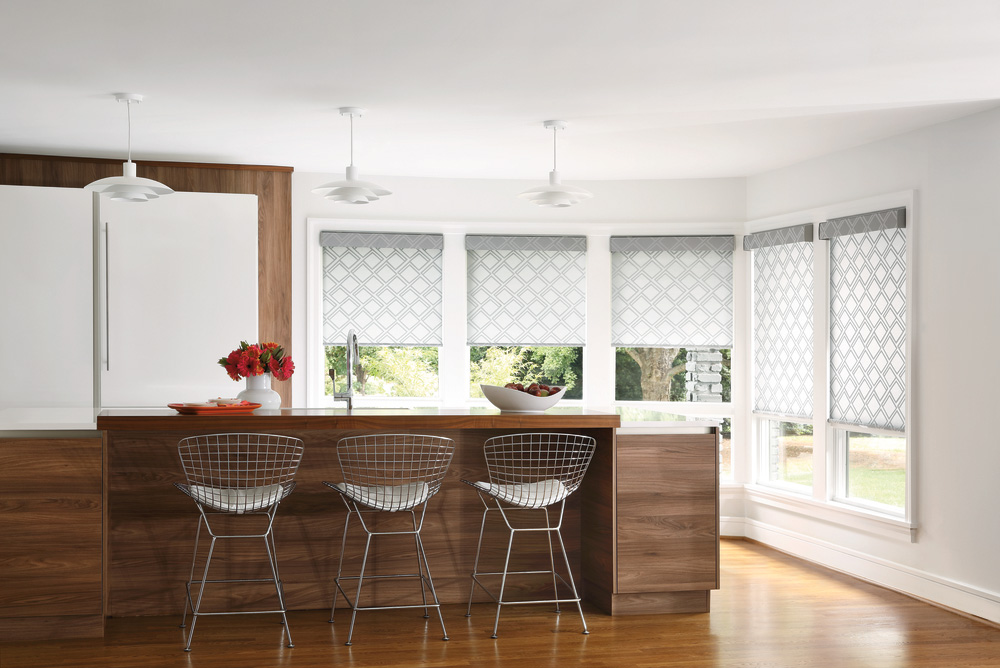 What's the best part about decorating with patterns? Finding your favorite one! There are so many to choose from. Whether you like soft, bold, chic or classic, there's a pattern out there just for you. When you start the search for the perfect pattern, remember a few of these tips. First, consider how you want to incorporate it into your design. You can start small with accessories or accent pieces, or go big by covering your space with new wallpaper or window treatments. Second, take a look at the space you're working with. What colors will contrast and coordinate? Finally, don't be afraid to experiment. If you love it, your design will be incredible!
A Guide to Mixing Patterns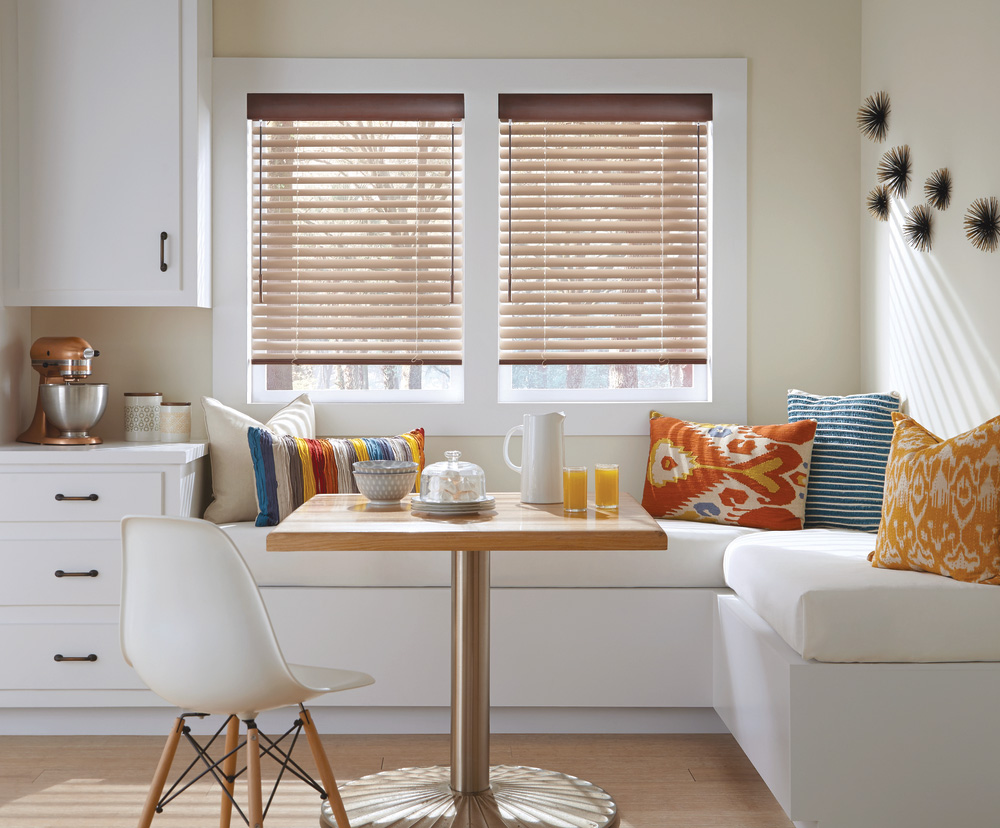 Mixing patterns can seem tricky at first. Will two patterns look good together? What about the colors? We can help you with a few formulas. Layering prints and patterns will create a captivating and unique design. Take a look at our five formulas that will have you decorating with patterns like a pro!
A Natural Touch: Leafy botanical prints, florals, and gorgeous pops of color go great with sharp, defined shapes. Mix and match different elements for a unique look.
Stick with Stripes: If you're hesitant on mixing, start by pairing different patterns with stripes. Stripes are like the neutral of patterns because they coordinate with so many prints. Mix polka dots and stripes into your design for a classic look.
Choose a Color: Decorating with patterns doesn't necessarily have to start with the pattern! Instead, choose a color or two and base your choice off of your palette. Search for patterns in your chosen colors and watch as your design flows effortlessly.
Focus on Scale: To avoid a cluttered design, pay attention to the scale of your patterns. If they're all the same size, chances are it will look hectic! Adding a variety of small, medium, and large-scale prints will help with the flow of your design. Large-scale prints look better on larger items, like window treatments and walls. Small-scale patterns tend to look busier, so use a touch of these here and there.
Be Trendy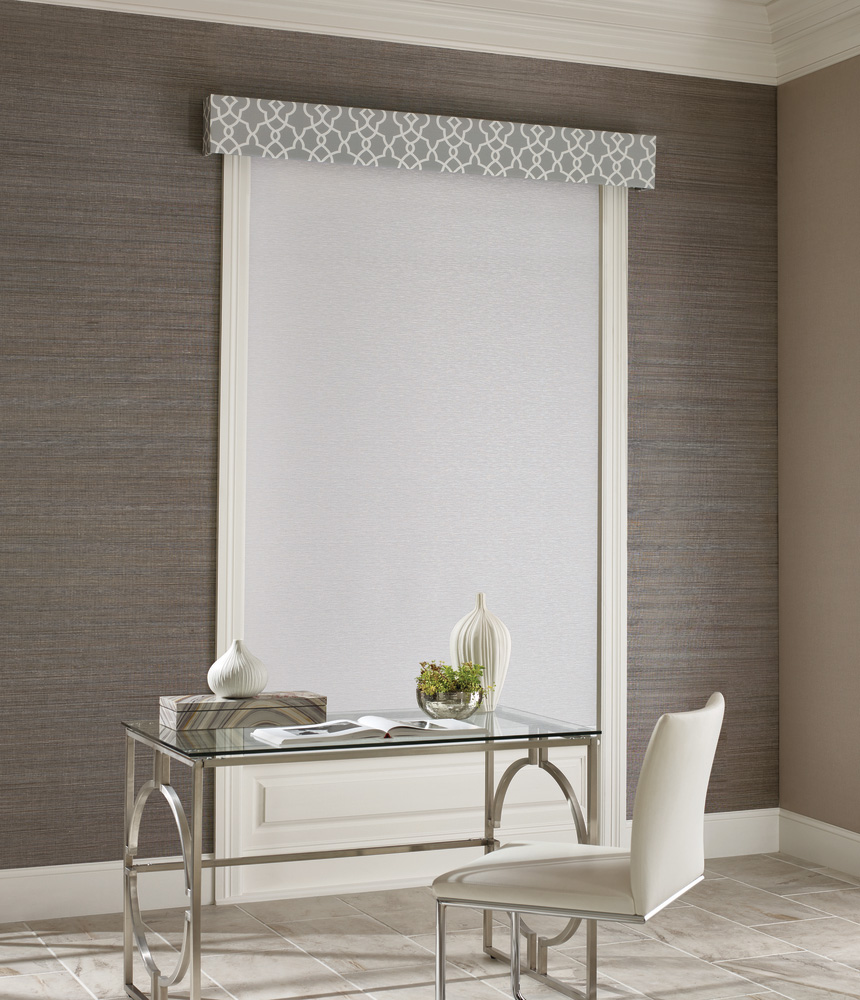 Is your Pinterest filled with the latest design trends and ideas you'd love to try? Decorating with patterns gives you a great opportunity to start experimenting with the designs you've been dreaming about! Trellis patterns are amongst the most popular patterns right now. Their interlocking designs are versatile and stylish. Plus, it's simple to incorporate them on anything, like window treatments, rugs, pillows, walls, and accessories. Choose bold hues or soft tones for your desired look. Pair your choice of color with white for a crisp, stunning design.
Let's Get Started Decorating with Patterns
Creating a space that shows off your personal taste is easy, especially when decorating with patterns. Do you love the trendy look of trellis? Is there a pattern you want to see in person? We can help you find the perfect pattern for your space and show you how to incorporate it into your design. Contact our team at At Home Blinds today for a free, in-home consultation, or come visit us at one of our showrooms. Let's get started!