Are you intrigued by the idea of minimalist design? It's a hot topic in interior design, especially when many of us know we have just too much stuff. The pros over at Houzz are offering their review of the newest book to hit the market, guiding us through the process of achieving minimalism. But, when it comes to the atmosphere & look of your home, we have pretty strong feelings about how important the window coverings can be. 
Cords
If you haven't heard, those long, dangling cords of old window treatments aren't just adding a messy look to your windows. They're very dangerous for young children and pets. You'll be surprised just how neat and tidy your window coverings can look by removing just that one element.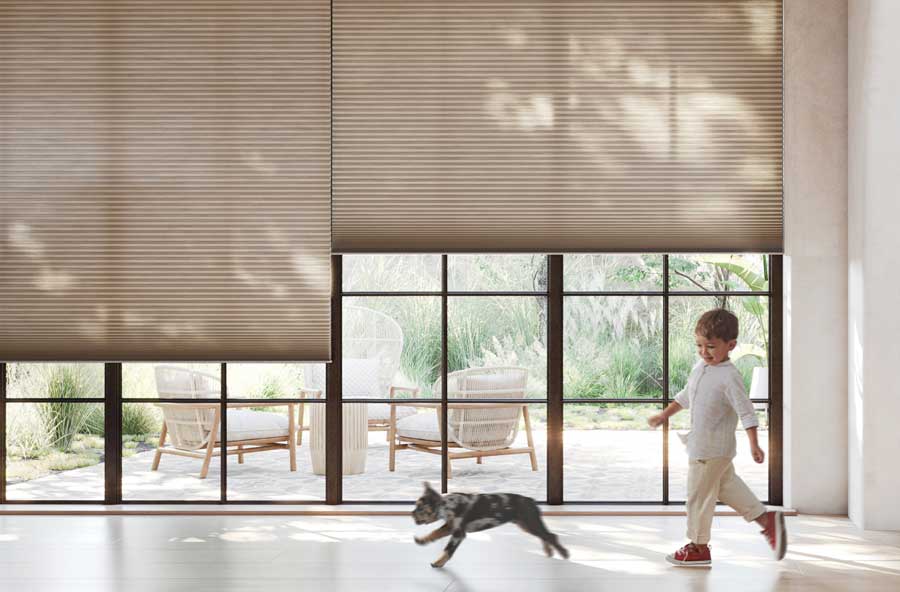 Blending
Love the idea of having nothing at the window? It definitely promotes minimalist design, but be careful. Bare windows bring in extensive sunshine and UV rays. Instead, consider choosing fabrics that blend with your wall color. This will allow you to achieve a unified look.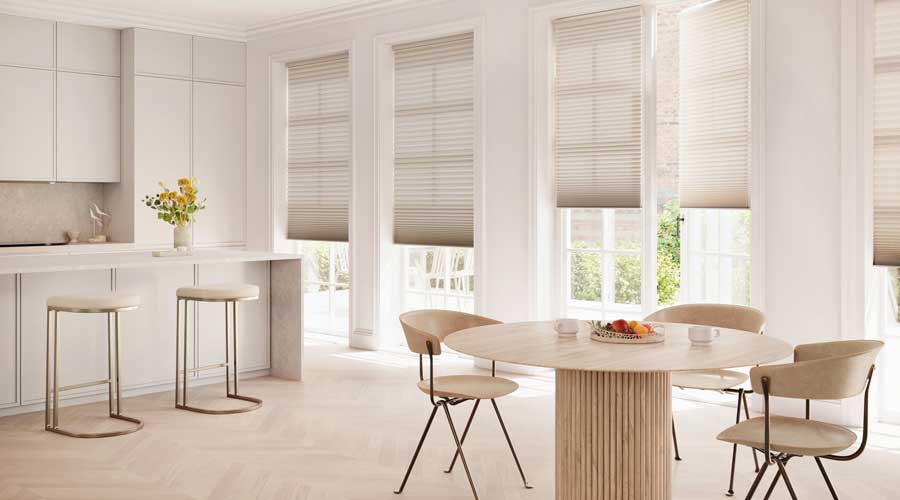 Rolling
With your window coverings down and in place, you might be content. But when raised, it's possible to find yourself annoyed with the overlapping or stacking of the fabrics at the top of the window. Do you know that you can get many of our window shades with rolling operation?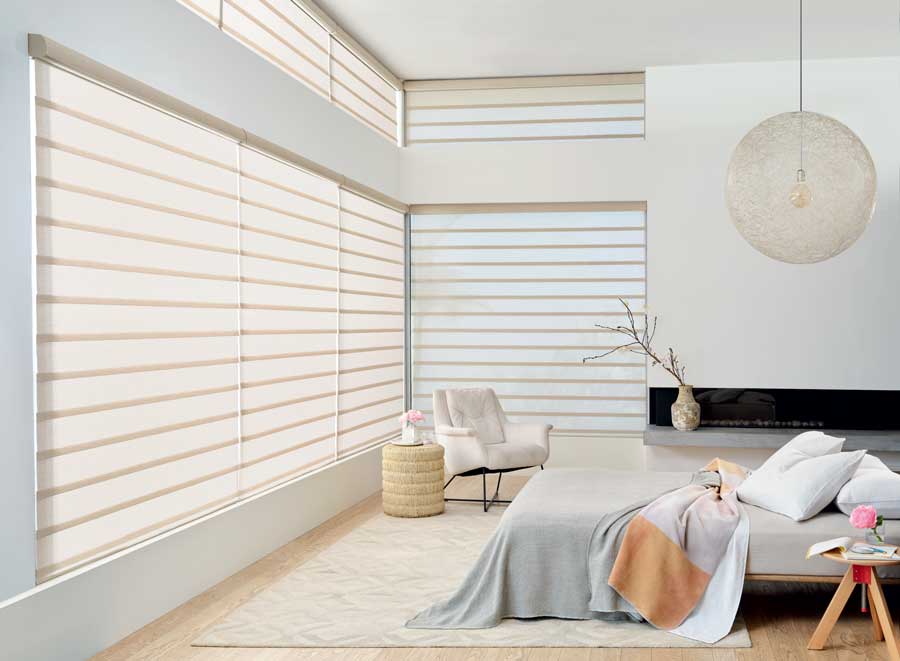 Of course, we have a wide range of roller shades, but we've added even more that might not be obvious! Roman shades now offer a rolling design. Cellular shades can roll. When shades roll, they disappear up into the headrail–out of the way.
Low Profile
Gone are the days of bulky window treatments. Today's designs enhance your home with sleek form. Even the headrail can be customized to fit the look, with some collections offering squared-off versions for a modern design.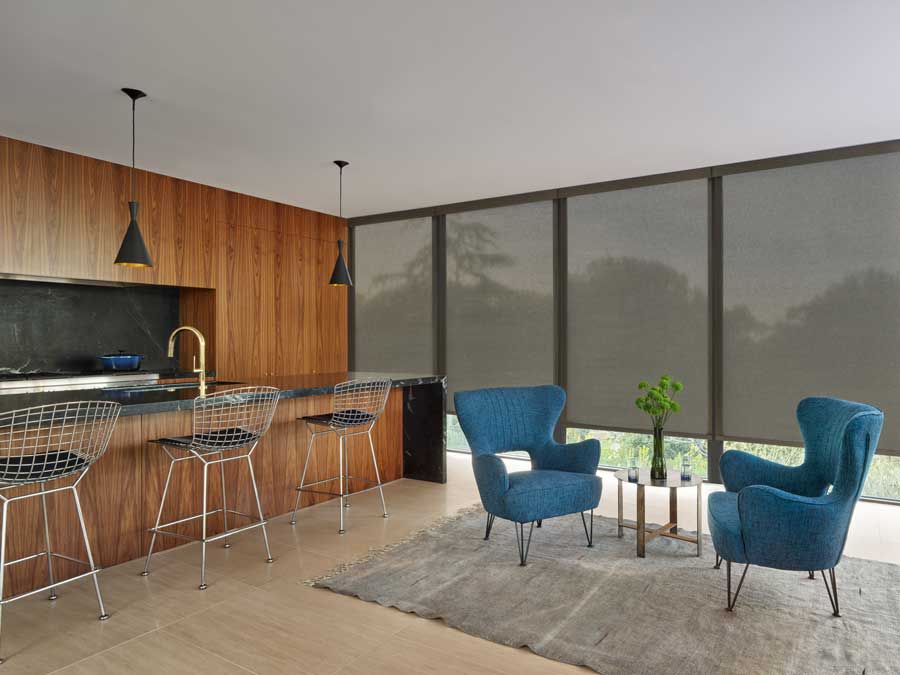 When it comes to choosing the best profile for your windows, our window covering specialists will help you discover the collections that keep a minimal appearance, while providing the benefits & features you need.
Motorization
Want to enjoy minimalist design, but you know you need window coverings? The operating system can help! Enjoy your window shades when they are in the closed position. Then, when you'd like to take in the view, use your remote, the app on your phone, or voice control to instantly adjust them out of the way.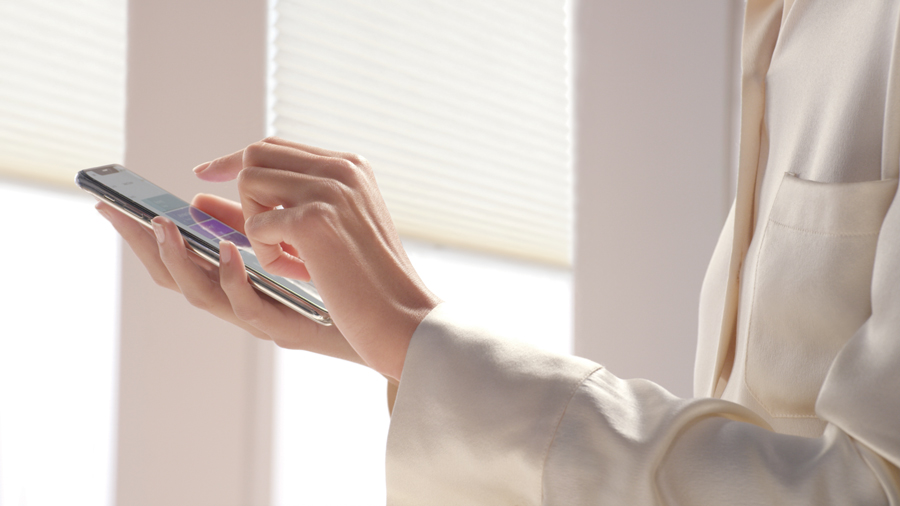 Minimalist Design Is Possible!
If you'd like to create a minimalist design in your home, look to the window coverings in your home. It's time to evaluate your needs. Our window covering specialists will be happy to help you discover contemporary collections and features. Stop in to the showroom to see what's new, and then schedule your free in-home consultation.