Want to see some "big" changes in your home this year? What about taking steps to make your space look larger? We've got some tried & true ideas from the pros…
#1 Just Look Up
One quick way to add "height" to the overall look of your home is with the window treatments. The current trend is to raise the curtain rod for your draperies well above the window frame, causing the perspective height of the room to expand.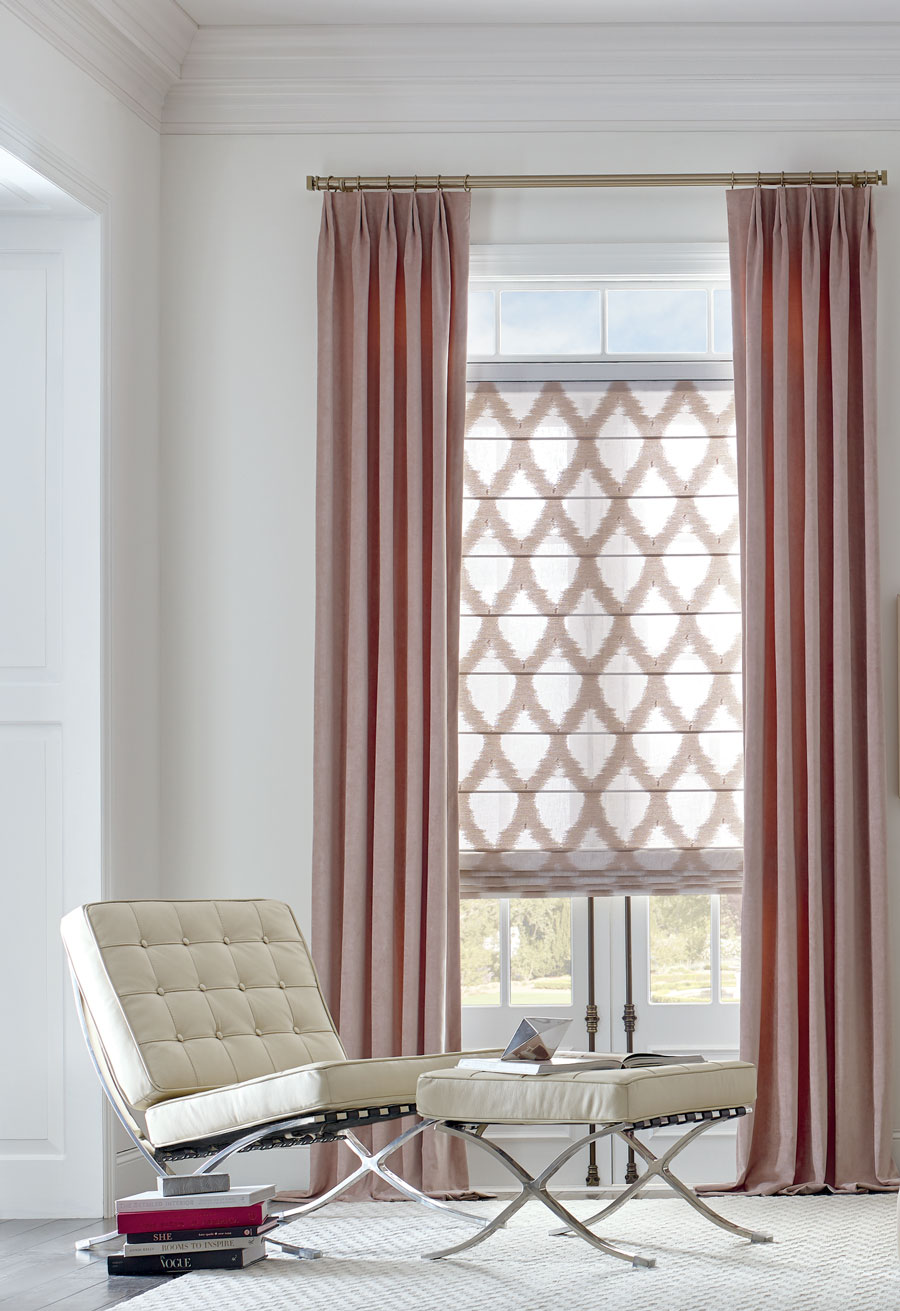 #2 Close Conversation
To make your space look larger, group your furniture pieces together. With furniture close together in conversation form, there is more open space in other areas.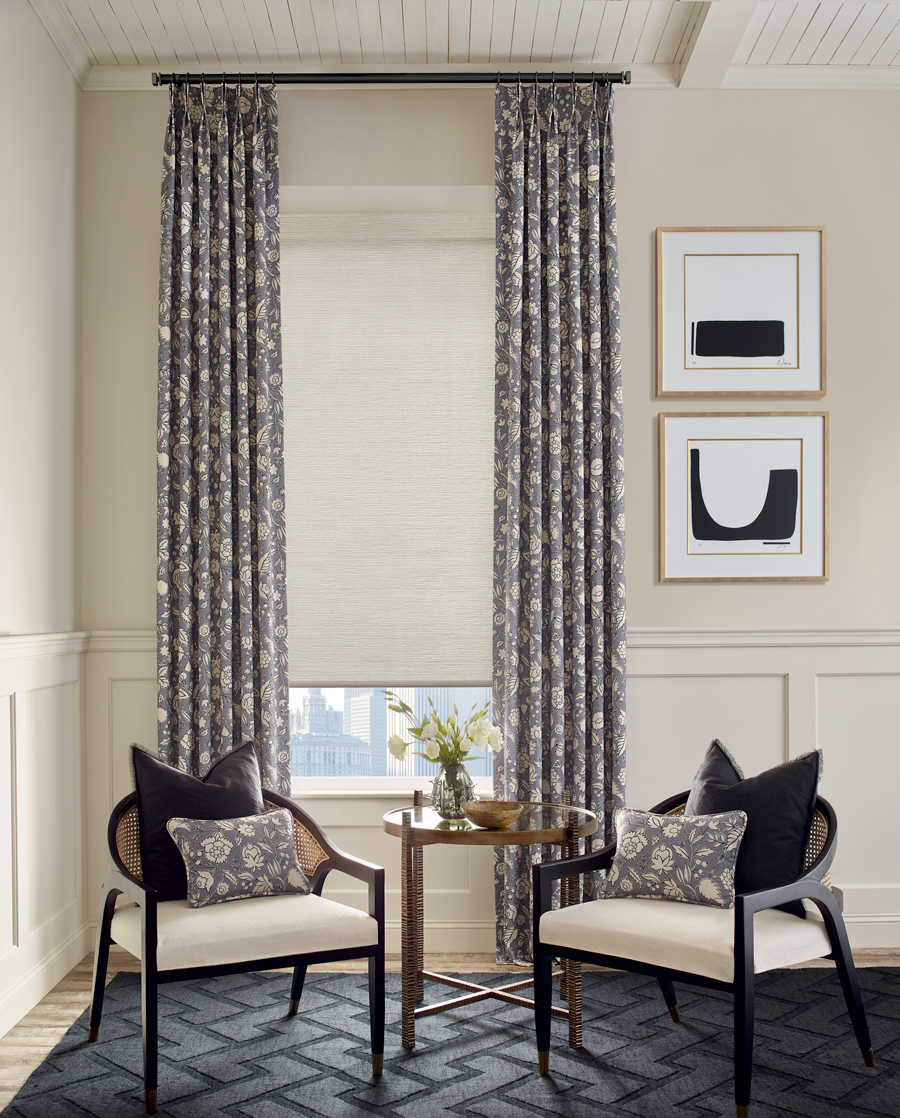 #3 Leave It Open
Once you group furniture, don't be tempted to fill up the open space. That open, airy flow to your home is what you're looking for. Want more open space?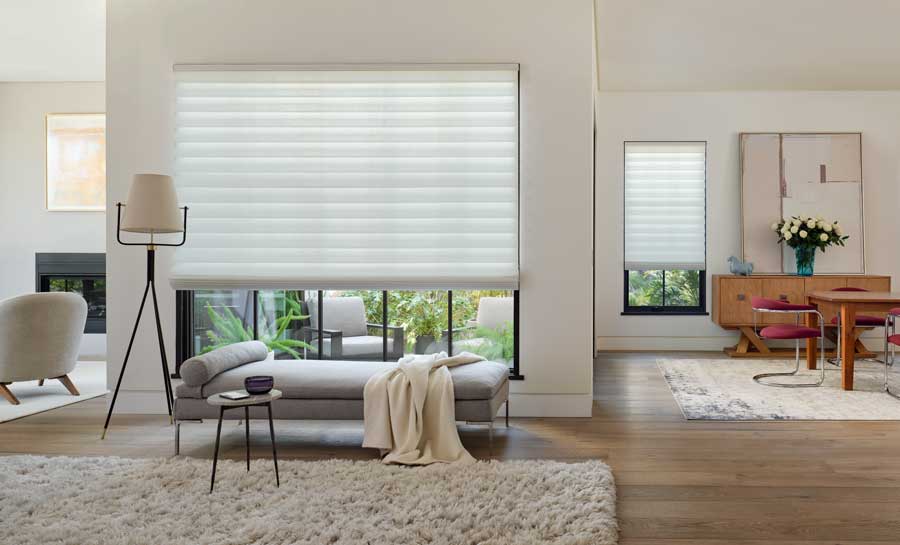 #4 A Place for Everything
Clutter causes anxiety. And, oftentimes, that "clutter" isn't something you can get rid of. Minimize what you can, but for everything else, find a place for it to be "put away" so you can enjoy a home that looks bigger just from it being tidier.
#5 Blend, Blend, Blend
Bringing personality into your home is an important part of creating an atmosphere you love. But, with decisions that don't feel as personal, if you want to make your space look larger, the key is to blend. Continue the same flooring from room to room so as not to break up the flow. Lighter wall colors expand the look. Choose low profile, neutral window treatments that blend well with the wall color. You can always add in elements of style with textures in the same color scheme.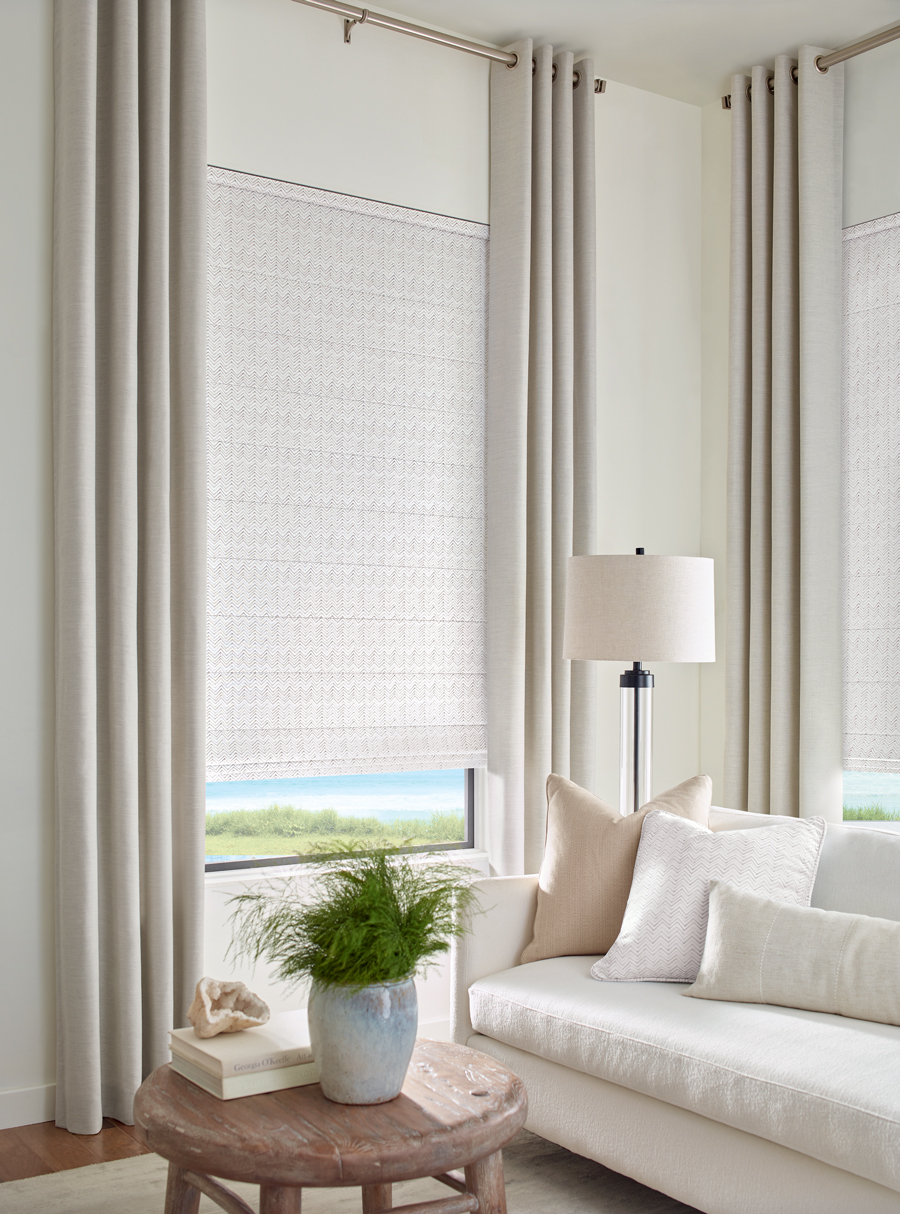 #6 Make a Wall Statement
Gone are the days of limiting the art in your home to small pieces. The biggest statement of art you can make is with a wall feature, like shiplap, board & batten, or any other kind of moulding design. It adds personality, charm and an awesome backdrop for your life. The pattern you choose can certainly affect what your home looks like. Horizontal patterns can make it look wider, while vertical can make the ceiling appear higher.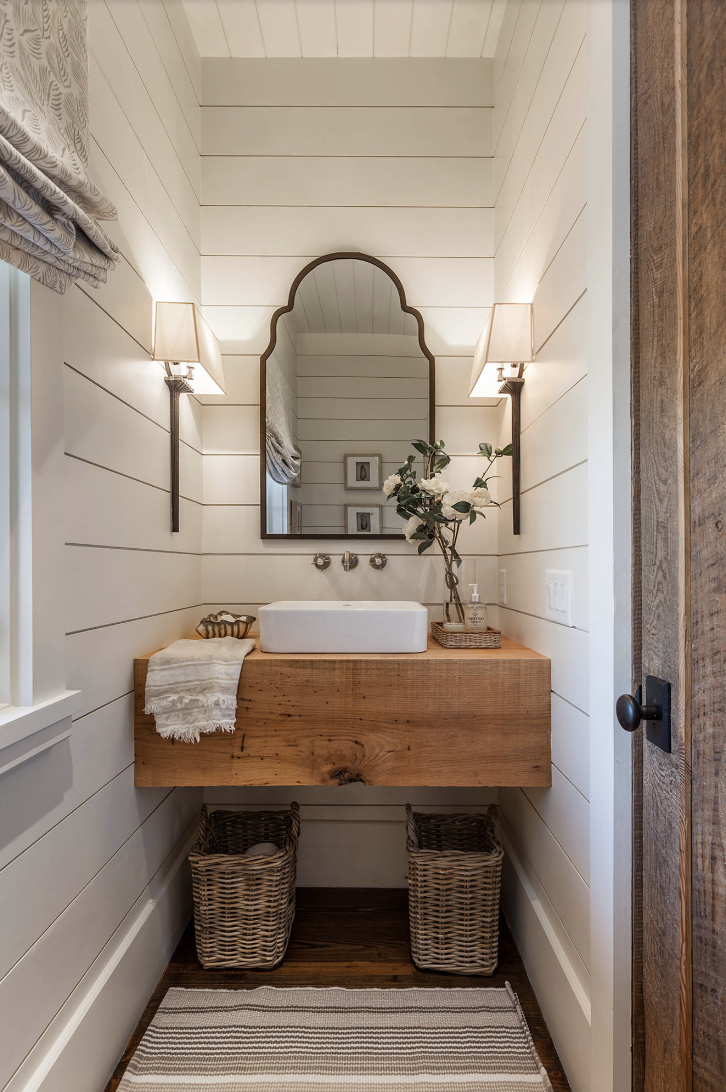 #7 Mirrors, Mirrors…Everywhere
This is kind of an "oldie, but a goodie" when it comes to home decor. Hanging a large mirror, or a few smaller ones, can enlarge the look of your home.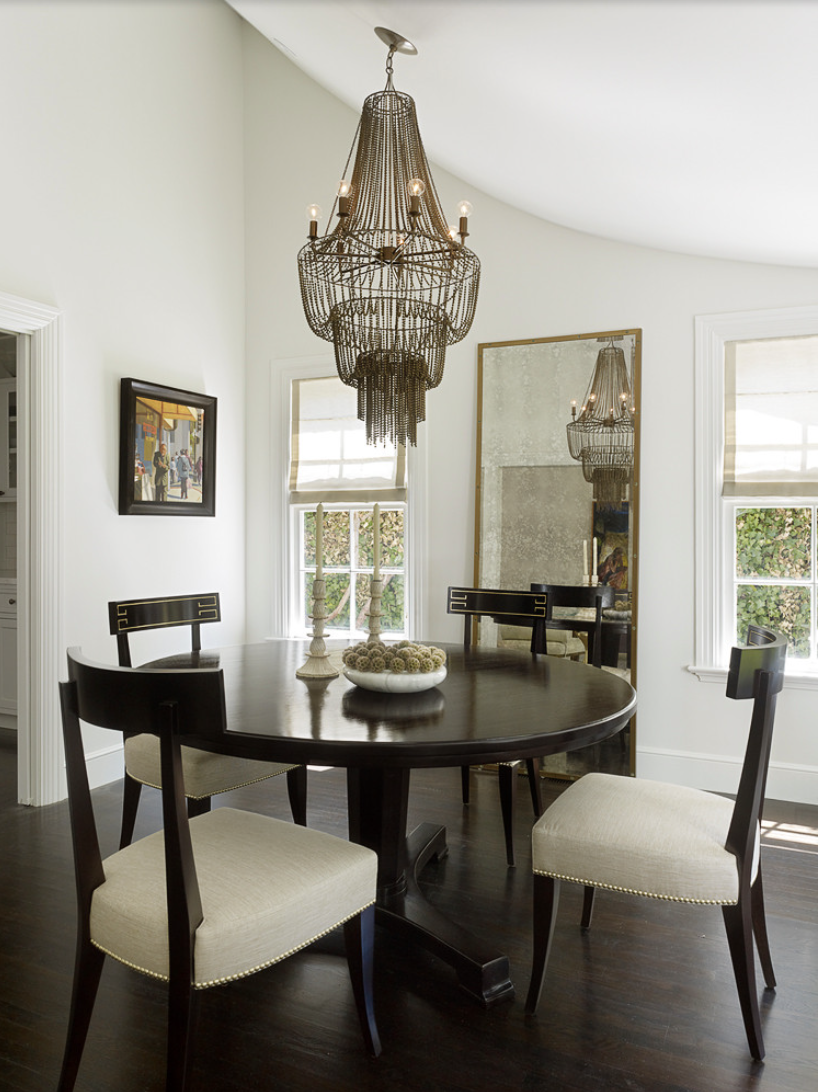 #8 Keep It Sleek
The windows of your home are like artwork–they offer landscape views when clear and a cozy backdrop when the window treatments are closed. But, if you haven't upgraded your window coverings in several years, it might be time. To begin with–the ability to open and close your coverings in an instant will have a huge impact on your life. Outdated operating systems and a clutter of cords to deal with will keep you from accessing your view. Another consideration is when the window treatments you have seem clunky, bulky or installed wrong, that affects the whole look of the space. Today's modern window coverings have low profile form, sleek headrails and dynamic operating systems. New ones will enhance the look of your space, making it seem larger, more stylish and much easier to use!
#9 Get Some Fresh Air
And, that leads us to the last way to make your space look larger…open the windows. If the temperature is enjoyable, bring in the fresh air and beautiful views to extend the look of your home. If it's too chilly for that, just pop open those window coverings and bring in the sunshine and that "open" feeling your home needs. When the atmosphere of your home feels more light and airy, you'll be happier, too. Let the team of At Home Blinds & Decor help you choose new window treatments for your Fort Myers area home that–not only provide a beautiful backdrop when closed, but open easily…even voice controlled with smart shades! Get in touch for your FREE consultation today.