The Pantone Institute does it again with their choice of Color of the year 2023. Don't sleep on this bold, but lovely new color. Get to know Viva Magenta, a striking addition to any home decor palette or ordinary wardrobe needing a little pizazz. 
Announcing the Color of the Year 2023
Fall in love with the color red again for 2023. Viva Magenta is a true head turner, with hints of purple in some light and pink in others, Viva Magenta keeps it exciting. Since, there's no universal color to make everyone happy, try Viva Magenta. She can surely work a room and make a statement anywhere she goes.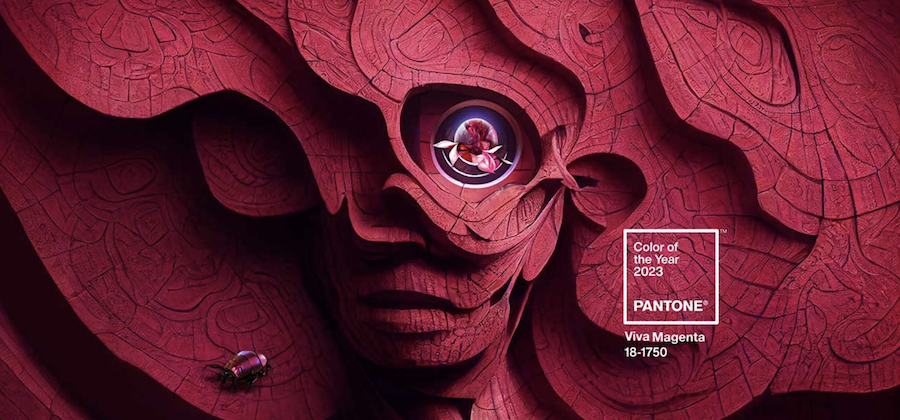 Small Doses
Viva Magenta has a BIG personality. A small bit goes a long way with such a vibrant shade. Can you feel the energy? Consider adding a touch of Viva Magenta to an accent wall or combine with other colors as in the wallpaper below. The stark contrast within the bold florals draws you in. Although Viva Magenta is a true star, she is happy playing a supporting role, too.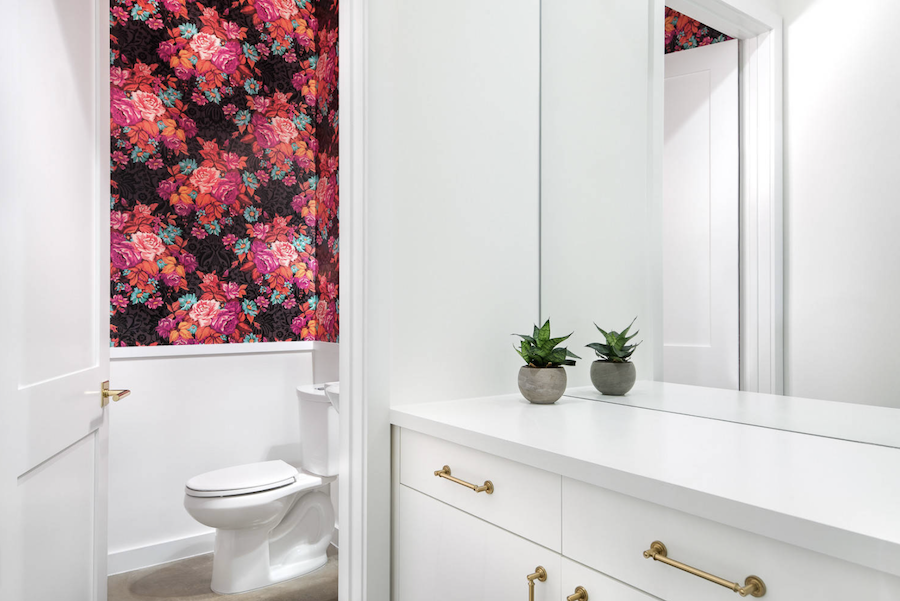 Custom Furnishings
Bring life into your home with colorful accent pieces such as throw pillows, wall art and furnishings. A neutral palette is the perfect opportunity to infuse a bit of color throughout, which brings it all together.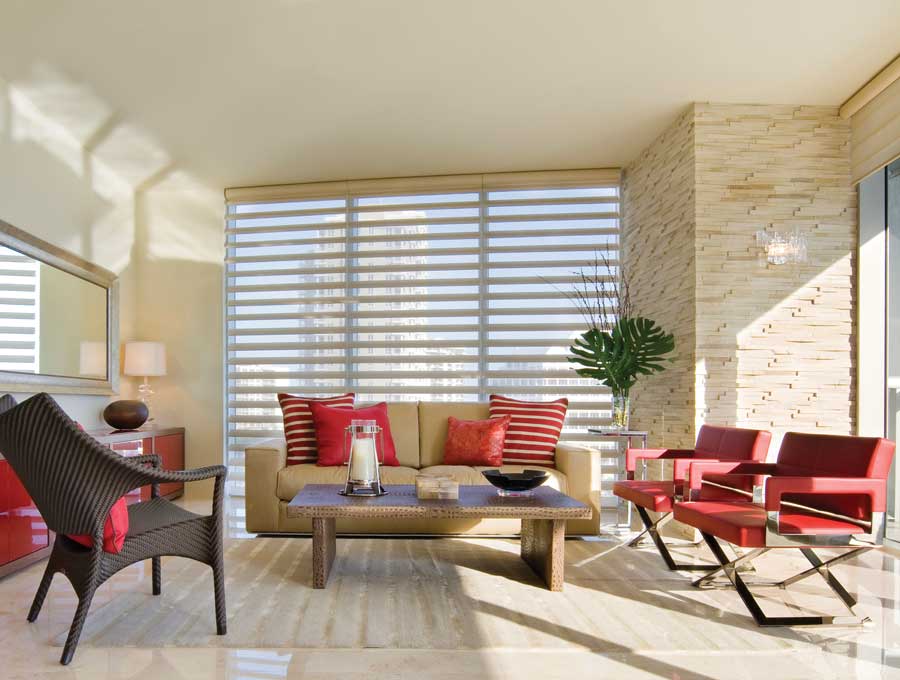 The Great Outdoors
In other words, you can splash a bit of Viva Magenta anywhere you need some excitement. If your indoors is designed to your liking, but you love the thought of a trendy 2023 color, use it outside. A set of red rocking chairs is a traditional look, but Viva Magenta refreshes this classic with a play on pink and purple. Now that's curb appeal!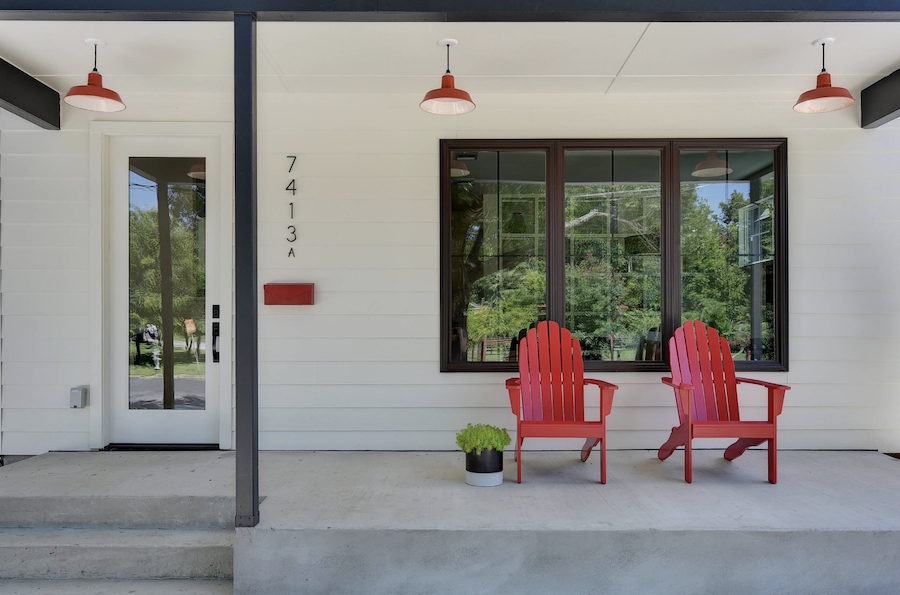 Getting Colorful?
This is your year!  Add personality to your home with the color of the year 2023. Viva Magenta is the chosen one, and there's no guess work involved. The experts at At Home Blinds & Decor can help you choose where to put it. It's that simple.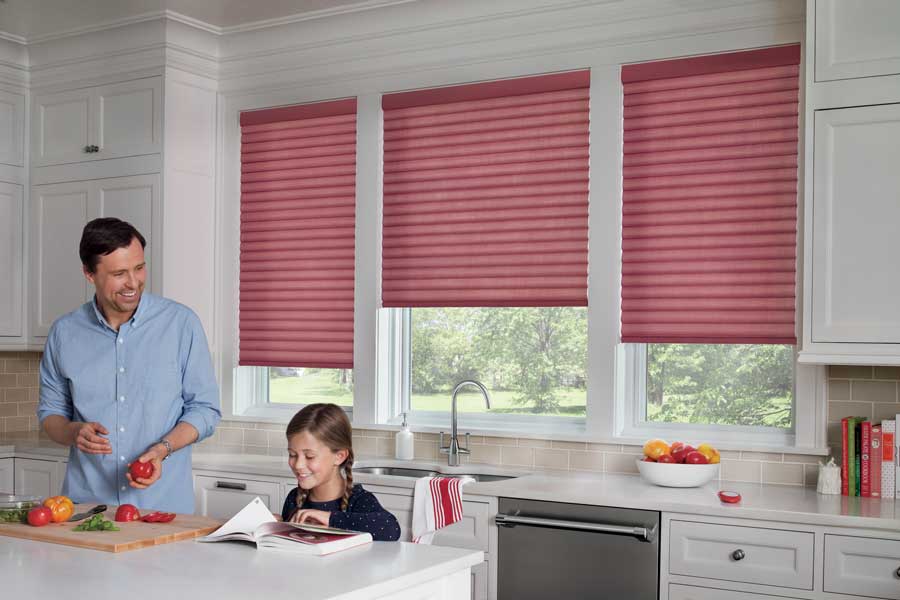 Our team would love to help you transform your home with a burst of the color of the year. There are so many stunning window treatment options from whimsical patterns to vibrant solid colors that can create the perfect backdrop to any room. We can show you how blending the two can make your home look and feel like YOU! Come to one of our showrooms to see our fabrics in person. Or, schedule an in-home consultation so we can understand your project  better. Get in touch with us today for your FREE Consultation!