Let's give a shout out to our furry friends…the ones who love us no matter what. (Well, except cats. But, they have their own love language.) Living with pets is a special dynamic–full of cuddles and rolling tumbleweeds of fur. A pet friendly home needs window coverings as much as any other. Which ones work best?
Easy Clean
If there was ONE item on every pet lovers list of must-haves, it would probably be "easy clean." Whether it's fur, dust or dirt, taking care of the window treatments is just one more thing to clean as a pet owner. We can show you ideas to make it easy!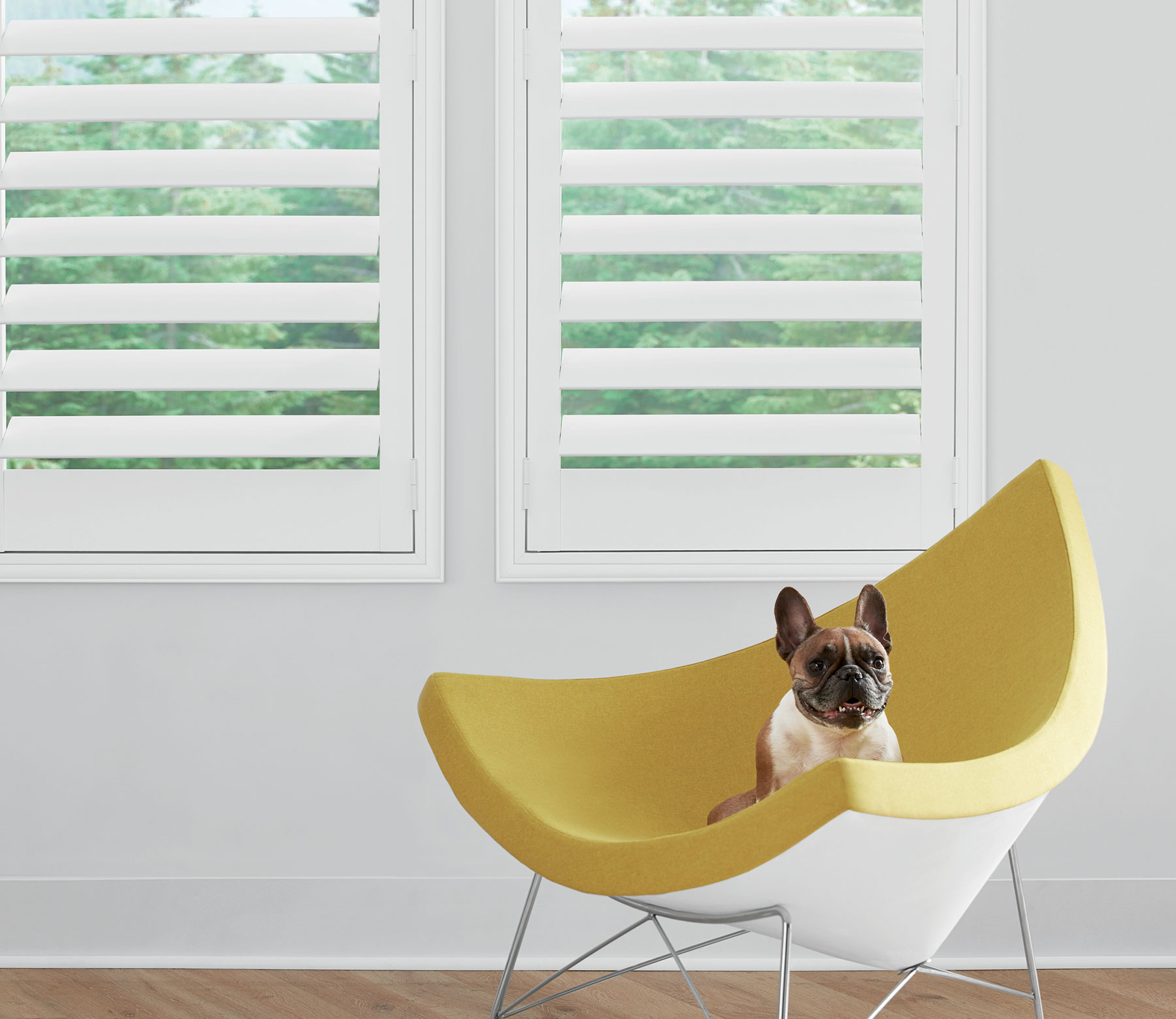 Pet Safety
With pets, life is an adventure. But, you want to make sure it's a safe one. Dangling cords can put curious pets at risk of injury. Cordless is always the safest choice when it comes to selecting the operating features.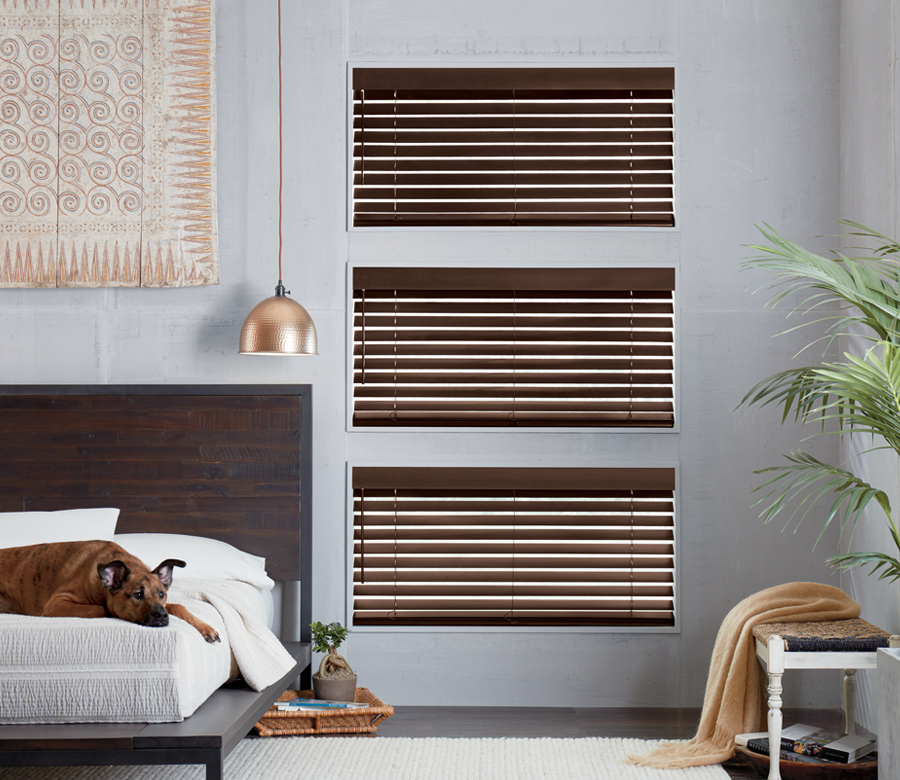 Daily Wear & Tear
Living with pets, you've probably found yourself saying, "This is why we can't have nice things." We love them endlessly, but their habits can lead to destruction of property. That's why it's important to also keep your window treatments safe from your pets.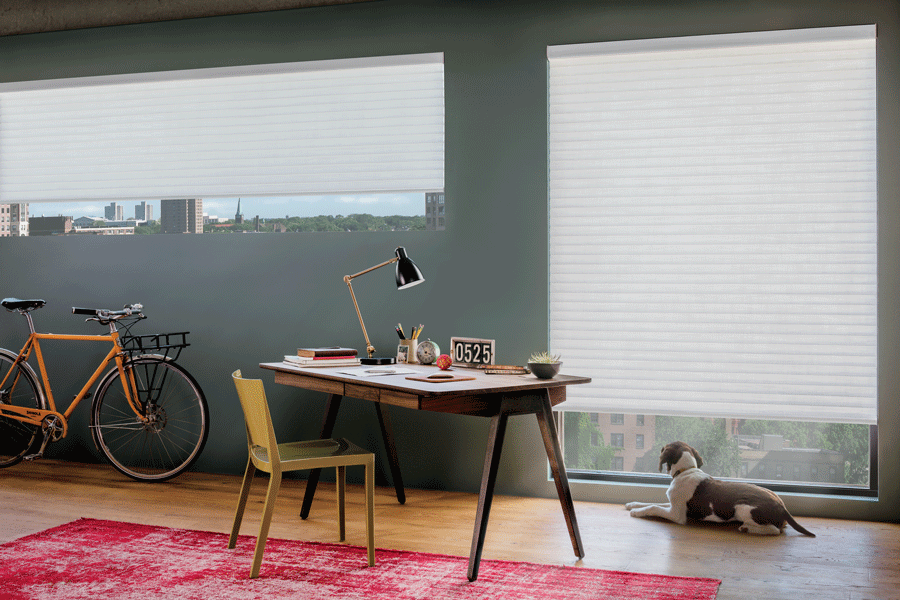 Privacy…with a View?
Many of our furry friends pass the time of day by watching intently out the window. It's also common for them to have a favorite viewing spot. You can achieve privacy and light control with simple adjustments. Having one window adjusted open slightly will offer a view, while the rest of your home is protected from direct light, UV rays and a clear view in.
These areas are also a great space for smart shades. The adjustments happen quickly, or even on a schedule, allowing Fluffy to enjoy the view without a second thought.
Let's Help Make Living with Pets Easier!
The last thing you need to worry about is making sure your window coverings and pets can live in harmony. We'll guide you to the best window treatments for your pet-loving home so they can enjoy life to the fullest. Get in touch with the team of At Home Blinds and Decor today for your free consultation.