It's here! Pantone has finally announced the Color of 2019 and let's just say, it's bold, bright, and beautiful. Living Coral is the perfect color to create that youthful, energetic environment–while adding a touch of your personality. Check out our top Houzz-inspired designs that incorporate this bold hue effortlessly in any space.
Living Coral Outdoors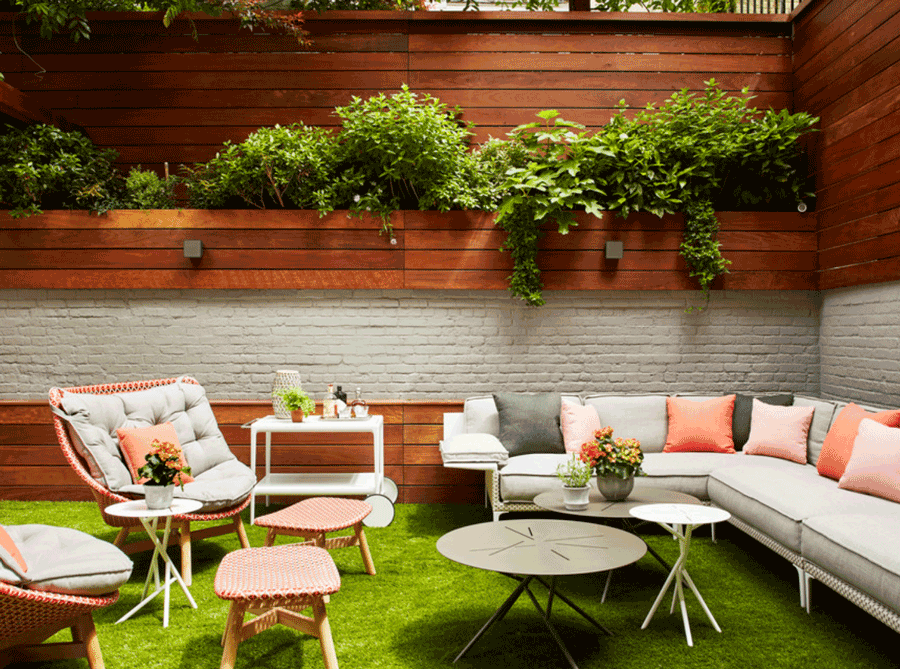 What better place to test this bright hue than your patio? Living coral pairs beautifully with these natural wooden textures and earthy landscape. It not only adds effortless dimensions for a lively atmosphere, but gives off that spring-summer vibe that we simply can't get enough of.
Let's Get Interesting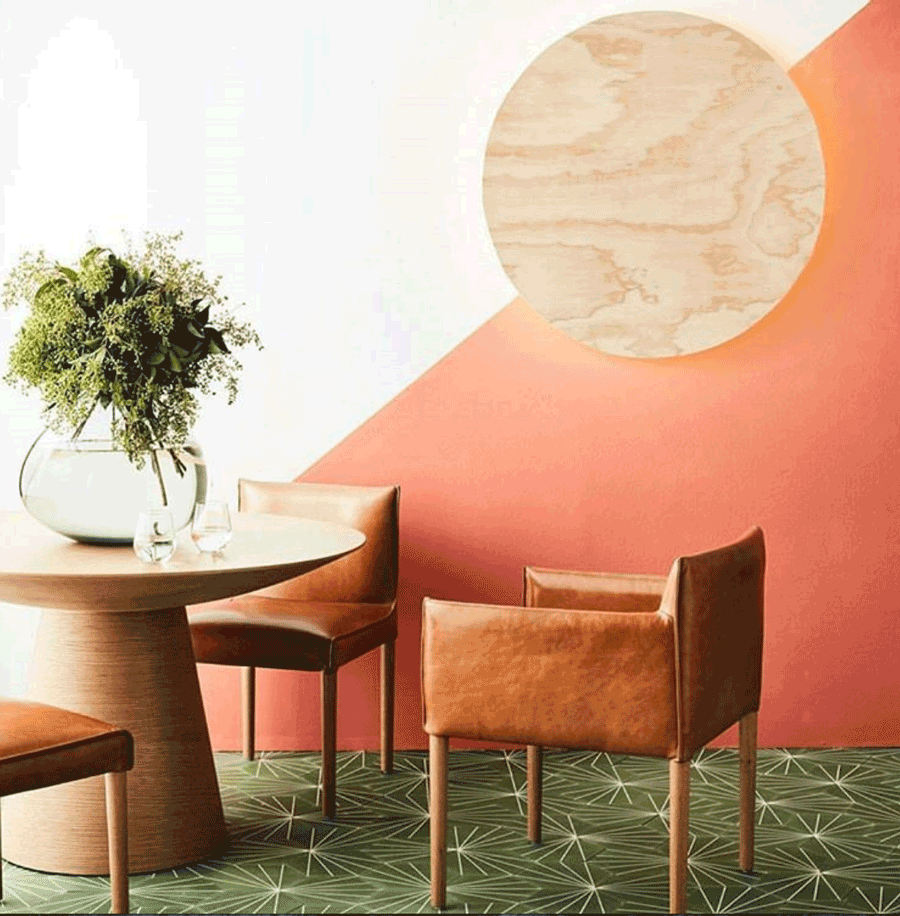 Need a little creative inspiration? Color blocking with living coral is the way to go. Have fun with bold shapes and patterns while adding visual interest to your home design.
Entryway Makeover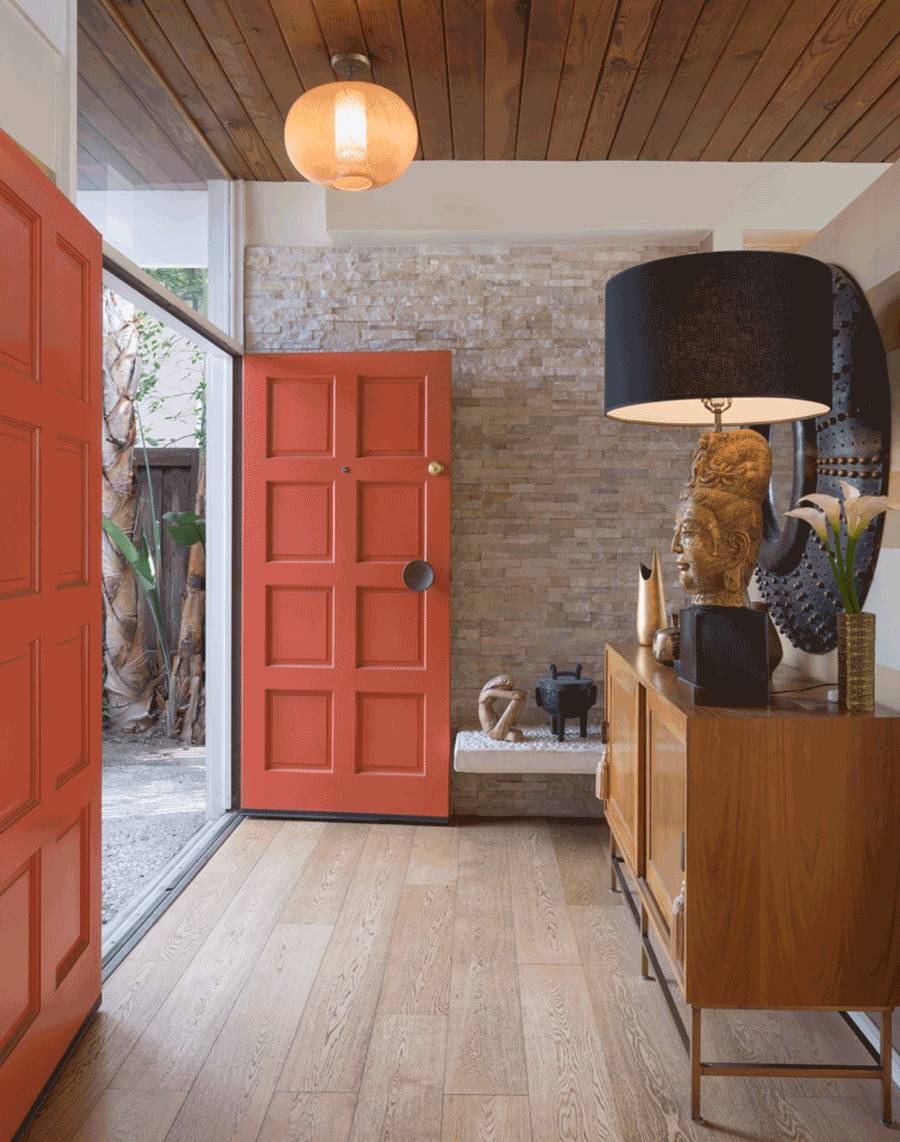 Adding a chic color to your entryway, will surely leave your guests in awe. Living coral is the perfect statement color for a simple, yet dynamic way to add a unique touch to your home. It meshes effortlessly with other colors and keeps your home design sophisticated and delightful.
Accents That Make A Statement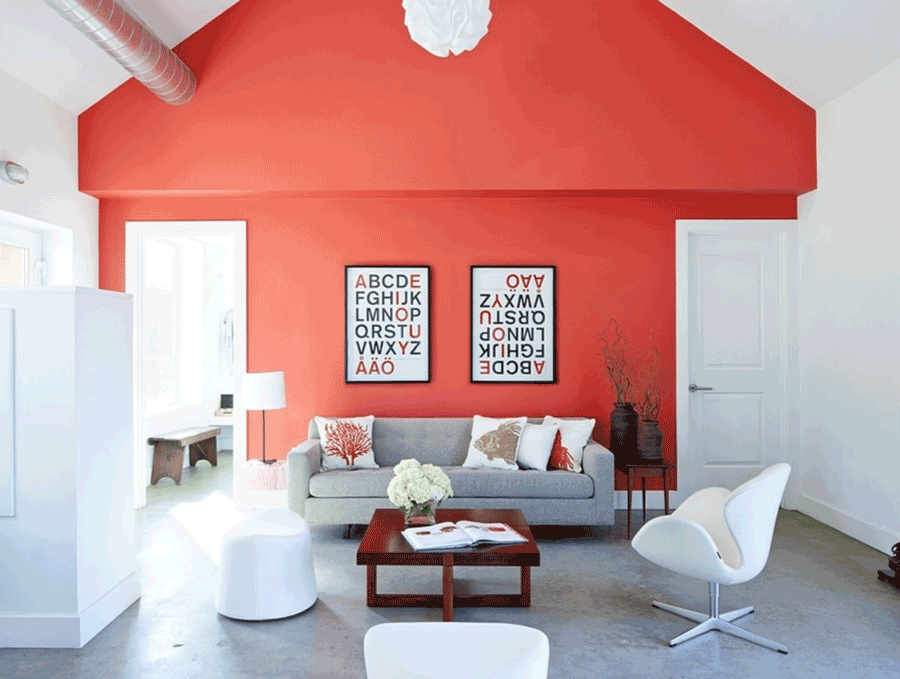 Not to worry, we haven't forgotten about you neutral lovers. Incorporating accents of living coral within your design is a minimalist approach, yet still adventurous. There's just something about an accent pillow here or a bright statement wall there, that really brings a room together. Have fun with it and add your personal touch with unique accent pieces.
Patterns For the Win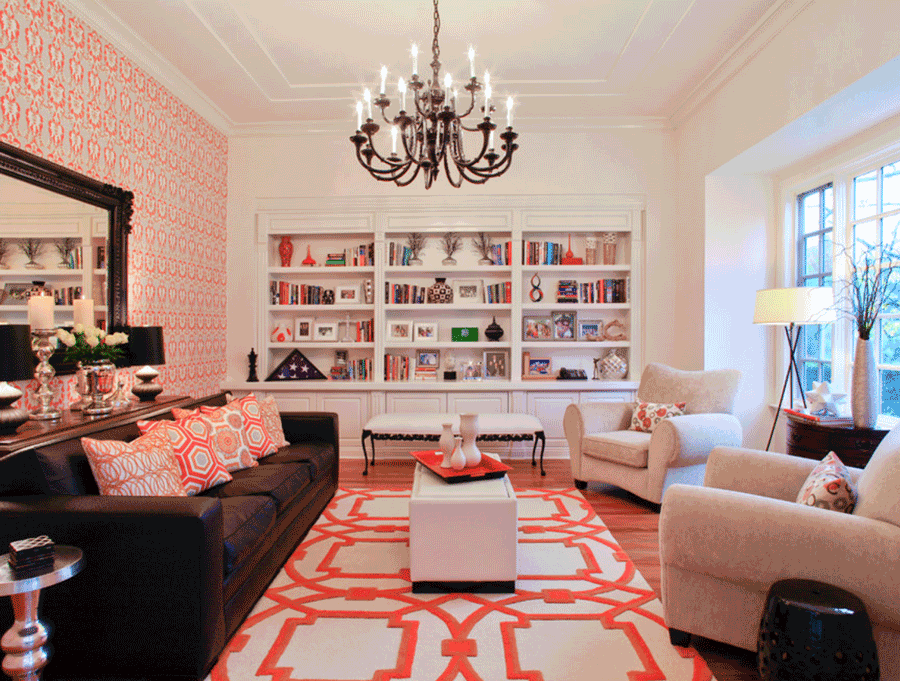 Oh, how we love patterns. Experimenting with patterns is a perfect approach to giving your space that unique experience. Get creative by mixing both large and small prints of living coral, then sit back and watch as they come together for a flawless finish that will leave you speechless.
Simple, Yet Effective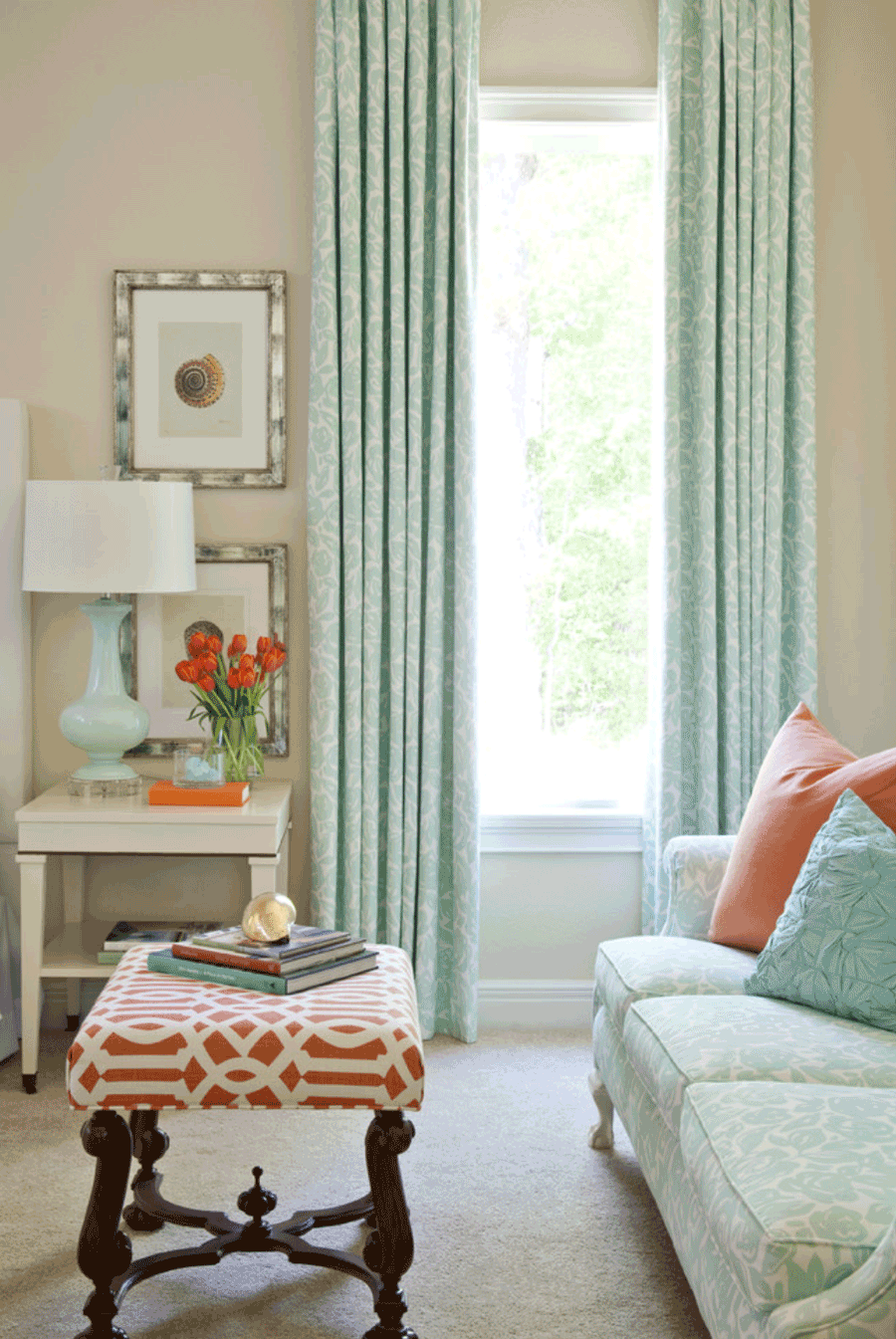 If you just need to dip your toe into the water, we have the perfect solution. Start with small accents of living coral with a vase of flowers, or an upholstered ottoman to refresh your favorite room.
A Pop of Color For The Workspace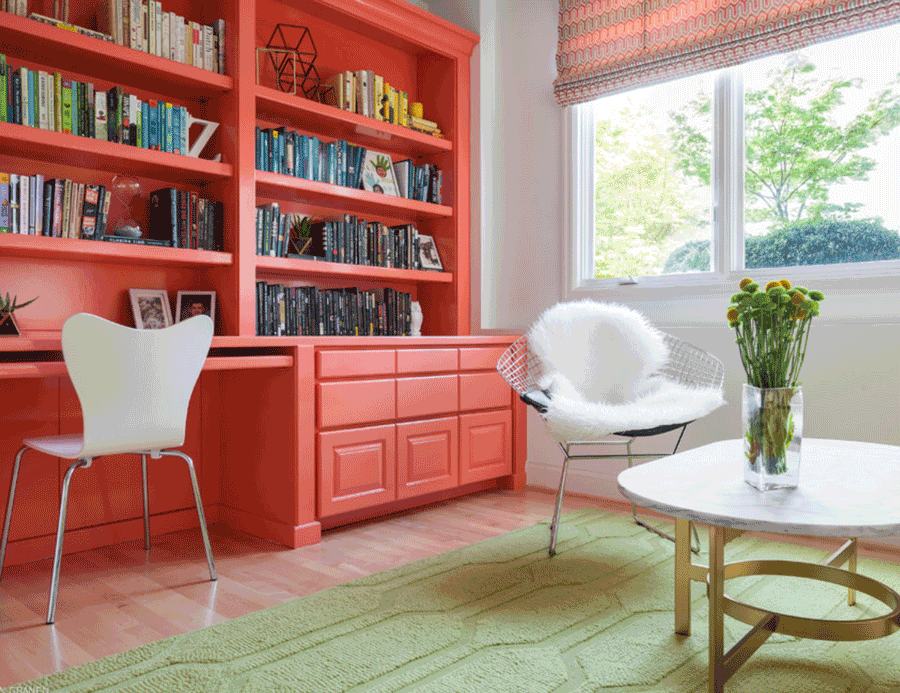 There's no need to neglect your home office when it comes using living coral in your design. A bold bookcase could do just the trick by creating the perfect backdrop for you colorful book collection. The bold hue will keep you energized all day long!
Your Turn!
We are obsessed with the countless ways to incorporate this gorgeous color into your home design. Our At Home Blinds team is here help you select the best fabric option to revamp your style. Whether it be statement pieces, or ideas for pattern combinations, we have you covered. Contact us today for your FREE in-home consultation with one of our experienced designers!