Pantone has officially announced their Color of the Year 2020. We've been anxiously awaiting this moment, as it will shape how design enters the start of a new decade. The newest color choice from the self-proclaimed color institute? Classic Blue. 
How Will You Use Color of the Year 2020? 
The color blue is often a fan favorite. With so many shades to choose from, it can be easy to select one you love. But, within the design of your home? We've done lots of scrolling to bring you some amazing inspiration on designing with blue in your space. So, whether you're rethinking your kitchen, considering a statement wall, or just wanting a splash of color or texture, we've got great inspo using the color of the year 2020.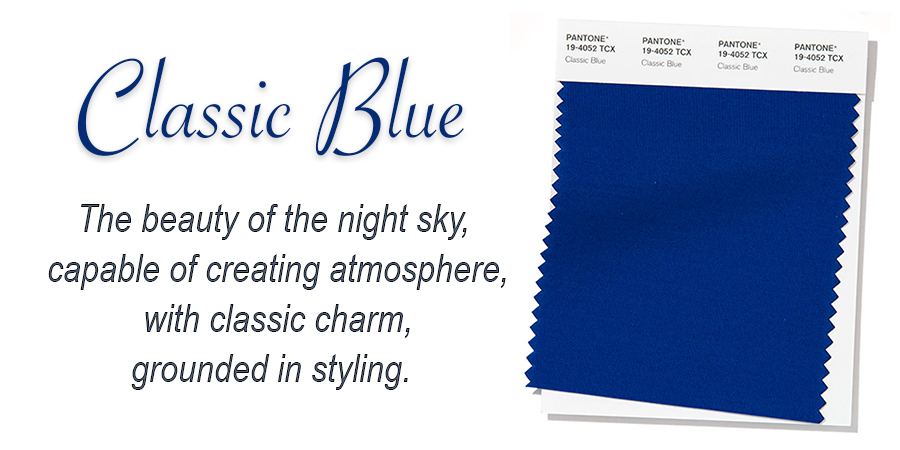 Start with Your Walls, a Blank Canvas
Walls are becoming more and more of a focal point in homes across this country. And we couldn't be happier that the trend is here to stay! Adding wall murals, shiplap, geometric components, and a statement paint color are all amazing ways to achieve a show-stopping look.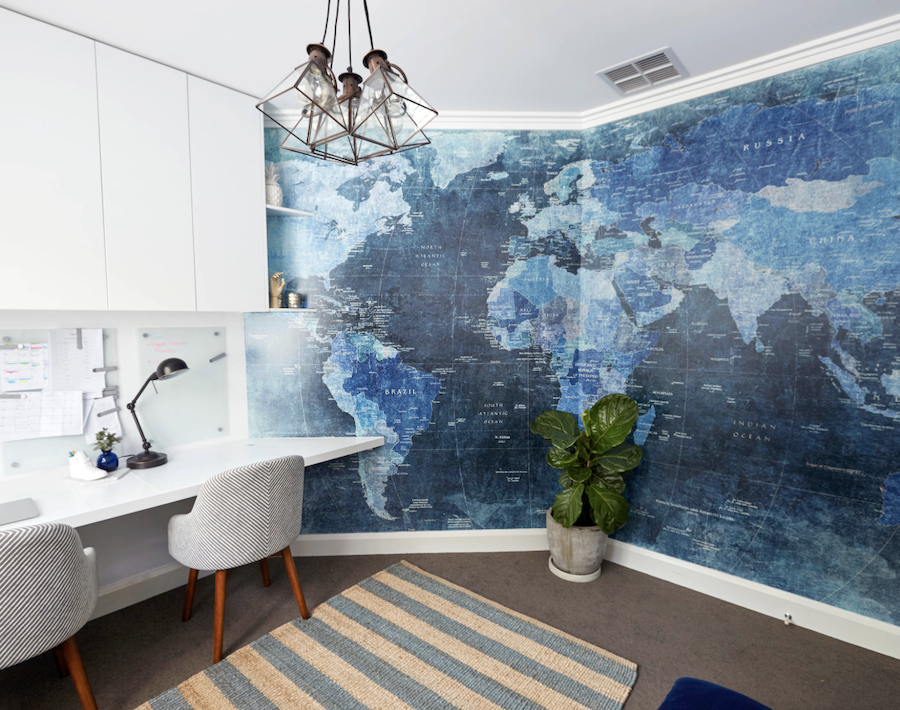 A Clean, Crisp Kitchen
Just look at how that blue adds such a contemporary–and stunning–uniqueness to this bright white kitchen. Because of Pantone's Color of the Year 2020 announcement, we can be sure to see more pops of this beautiful color making its way into the kitchen. Along with incorporating blue, gold accents play so well, helping achieve a regal feel in the heart of this home.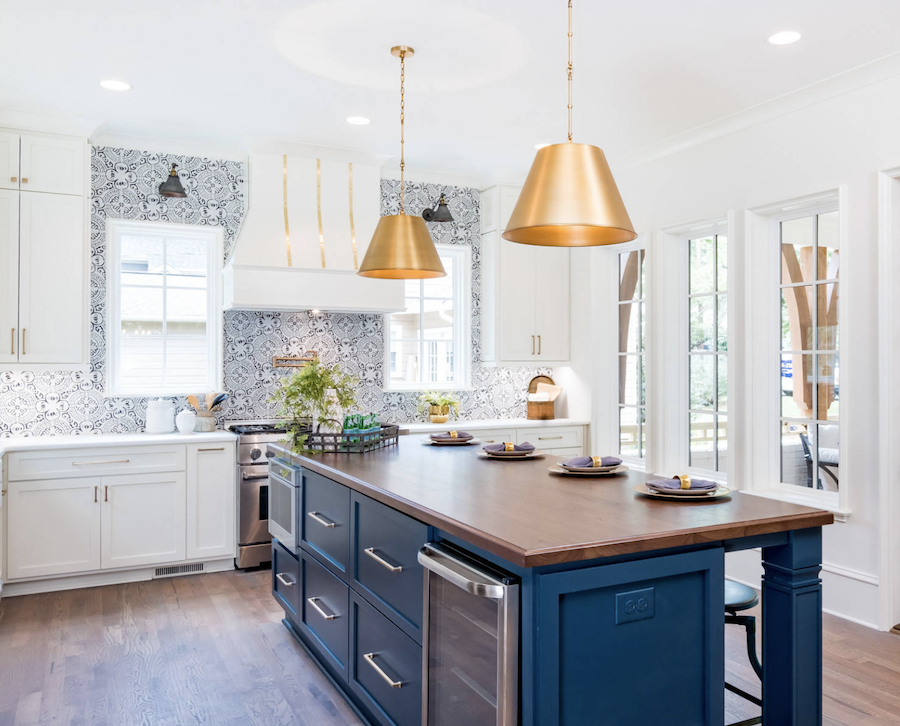 Don't Forget Your Window Treatments
There's no better way to add color to your home, while also adding incredible function, than with window treatments. Framing your windows with blue will add a relaxing feel to any space. Check out this bathroom–clearly the best spot in the house to unwind after a long day. The look wouldn't have come together quite so nice without this shade of blue.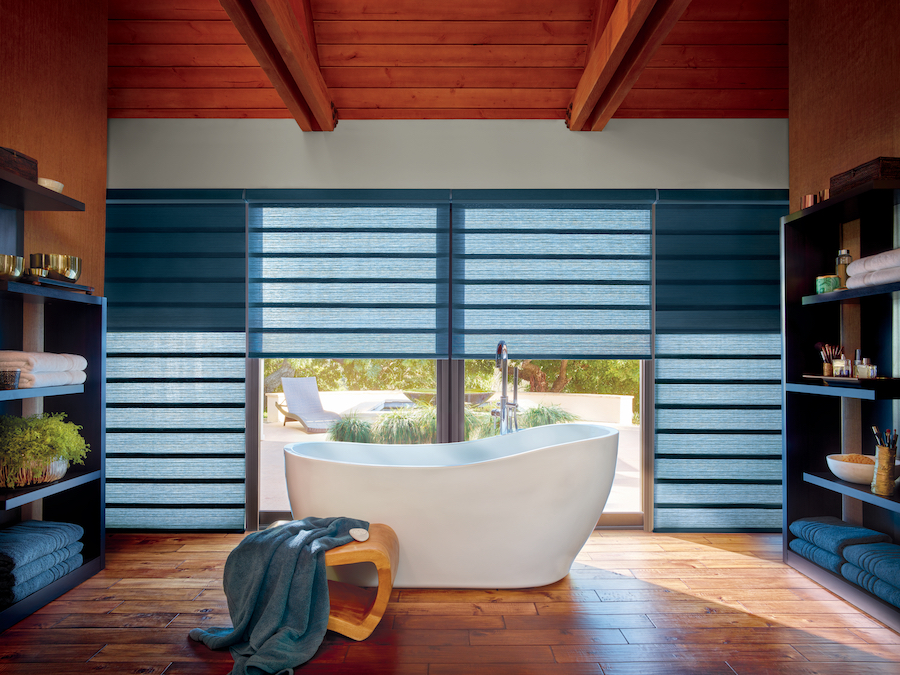 It's time to infuse the Color of the Year 2020 into your home. And, the team of At Home Blinds & Decor wants to help you outfit your windows with style and function! Why not start with Classic Blue in your Fort Myers area home? To schedule a FREE shop-at-home consultation with our team, contact us today!