The idea of designing kids' rooms can seem like an exciting adventure for parents. But, it's also easy to get overwhelmed at the choices. Today, we're breaking it down for you–let's explore what it takes to create a great space for your kids to enjoy over time…
The Colors
As you begin creating spaces in your kids' rooms, paint color is an important selection. However, the best way to enjoy a space over the long run is to choose a neutral–or subtle–color to begin with. (You can add colorful accents as they grow through stages!)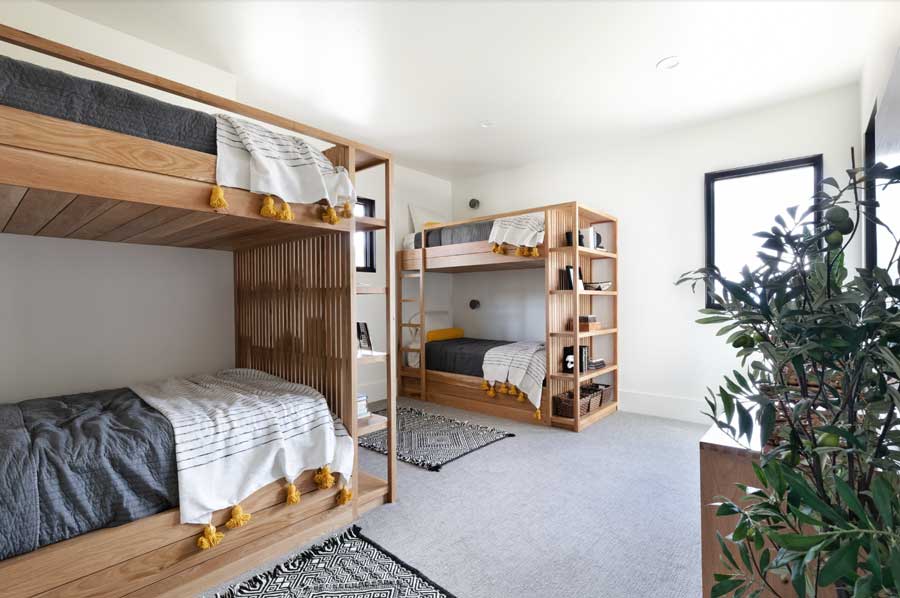 A Wall Accent
The "accent wall" is a great way to create a stylish space while playing to your child's interests. Some wall features are easily changeable as time goes by, and others are meant to stay in place. One simple way to add color and developmental accents is with wall decals.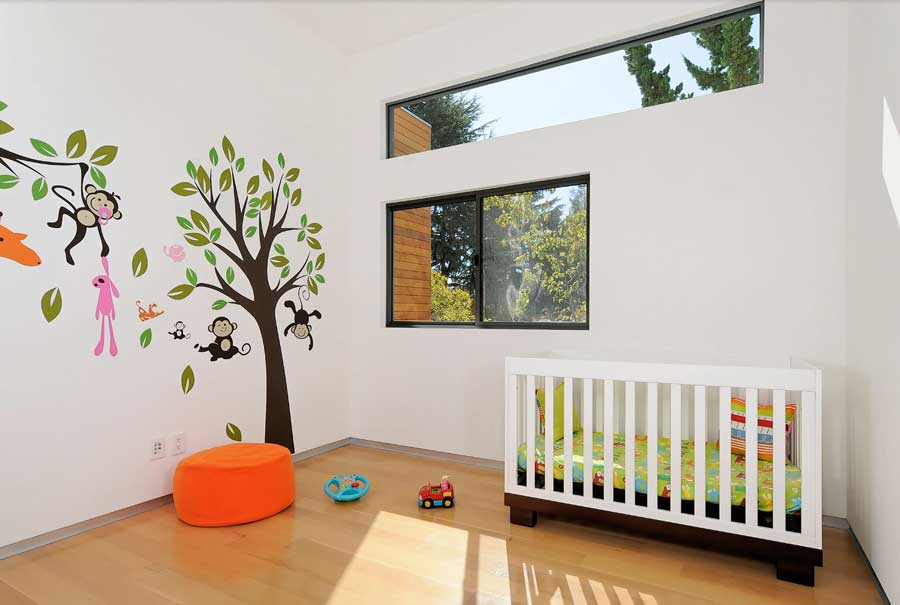 Another changeable wall feature is wallpaper. This can easily create personalization and color in kids' rooms, whether one wall, the ceiling, or all four walls. Today's wallpapers are simple to install and remove.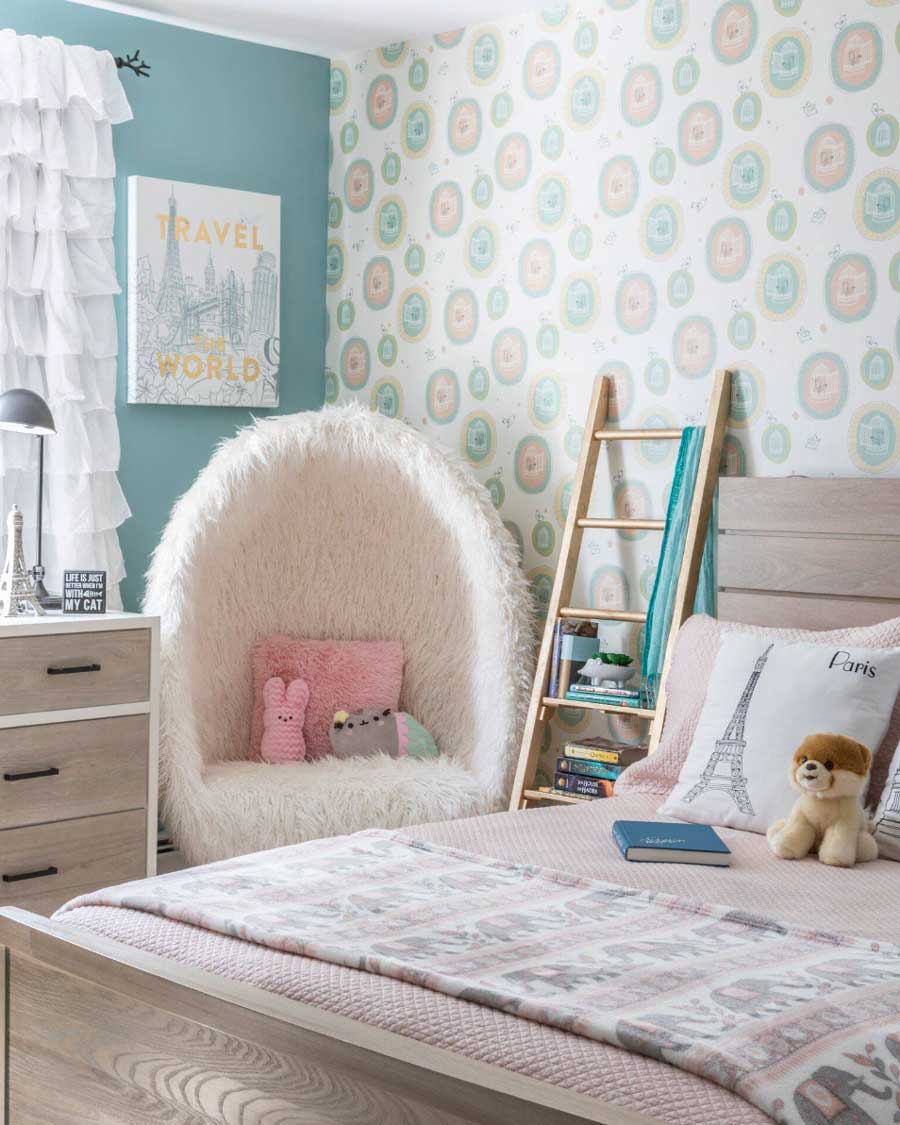 A more permanent choice is a wall treatment made of wood, paneling or wainscoting. Some of these features can be created with shiplap, board and batten, or a half wall design. The wonderful thing about these wall treatments is how they lend themselves to change, even when staying in place. A coat of paint can transform the look as your child grows.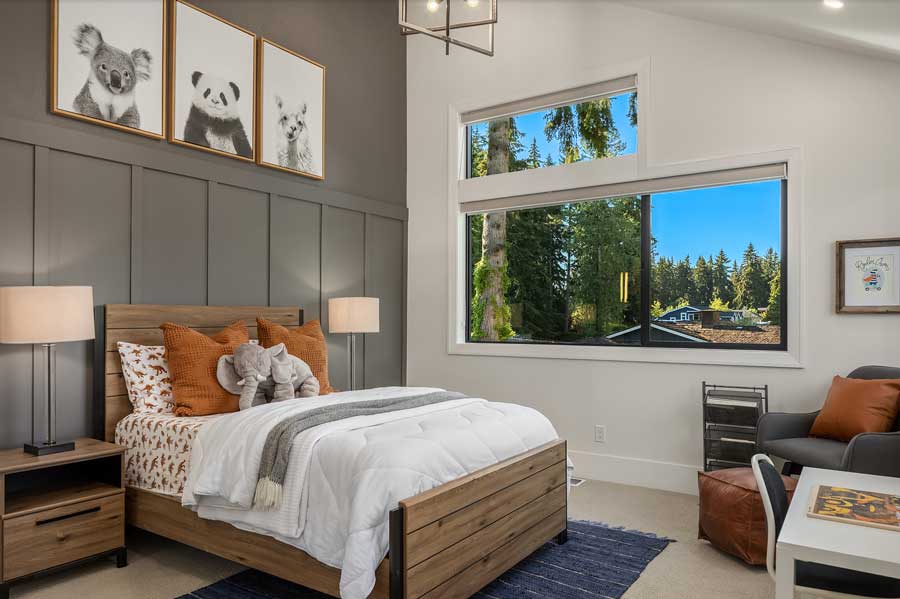 Stylish Elements
As parents, there's a fine line with our children's spaces. We want a balance of childhood enjoyment, while also creating a stylish space that both children and adults can enjoy over time. After all, you spend a good amount of time in your kids' rooms over the years! There are a number of ways to bring in designer accents that can transition over the course of time, such as wall art, accent pillows, throws, lighting, area rugs and window treatments.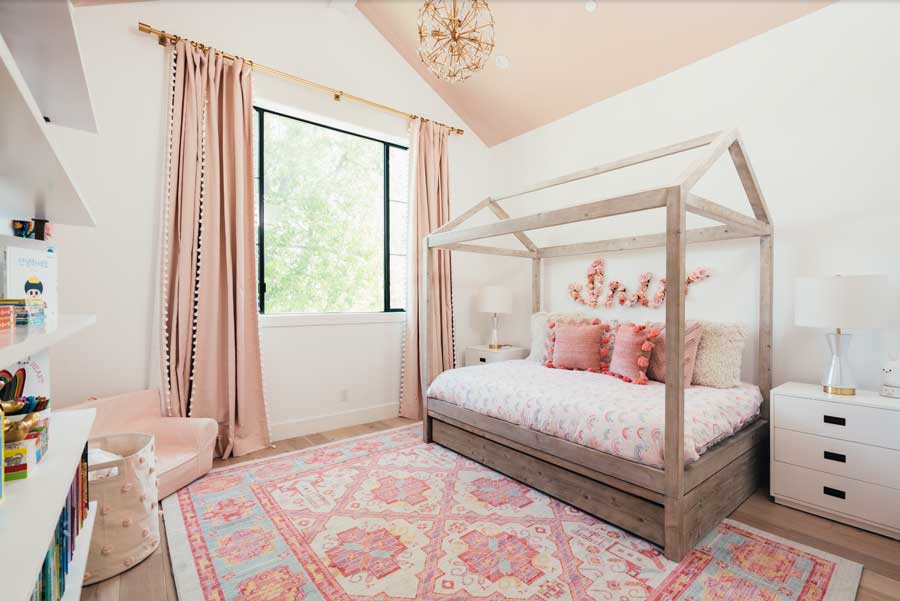 Functional Storage
You know how important it is to have storage in a child's room. Whether you plan to teach them how to put away their toys after playing, or you just need to stash the mess so it doesn't trigger your anxiety, ample storage options are vital.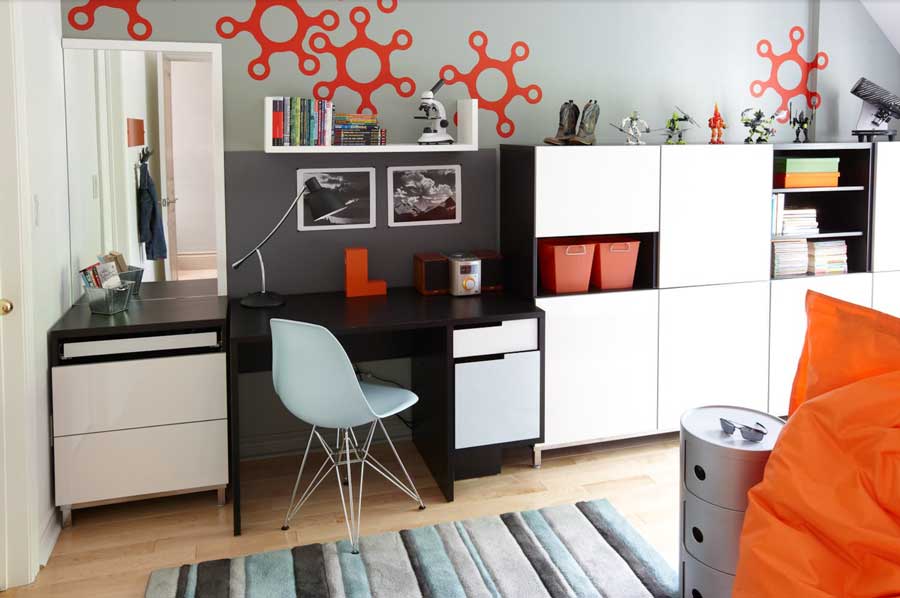 Reading, Writing & Art
Over time, the "work" of children changes, but not the need for a work space. From the time kids can color, all the way up through high school finals, it's good for them to have a designated area.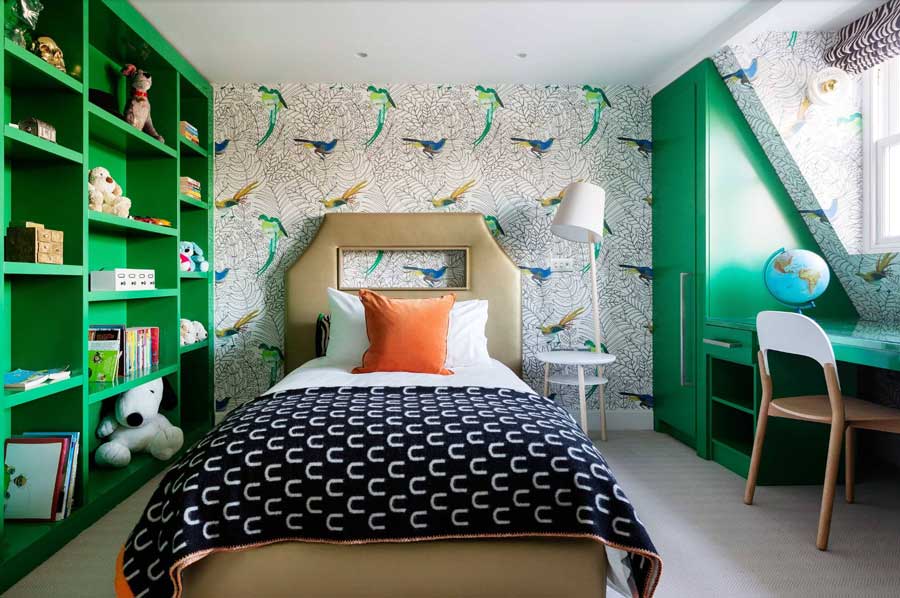 Another way to establish quiet and concentration is a specialized space for reading. A cozy nook, window seat or hanging chair is a great place to enjoy a book.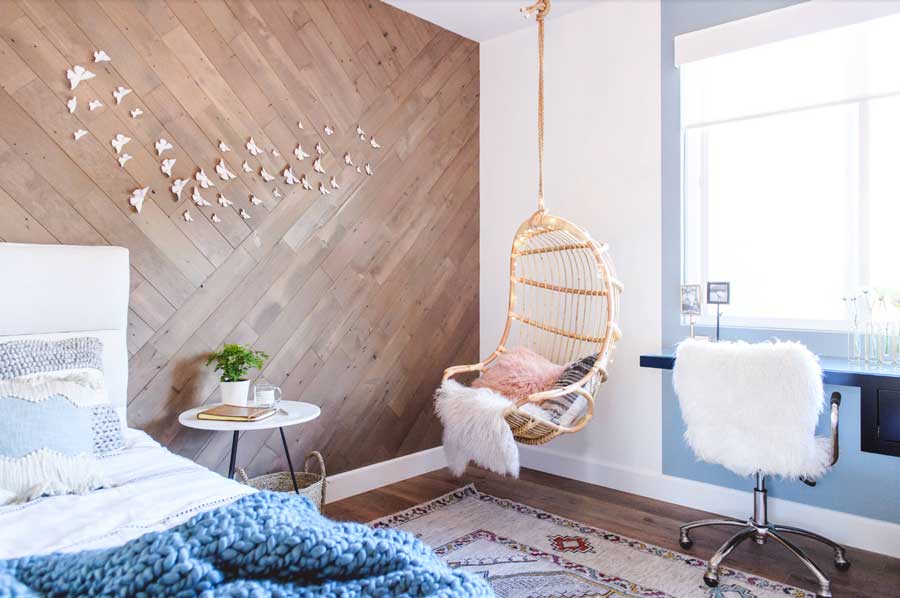 A Good Night's Sleep
Sleep seems to rule our lives as parents, doesn't it? From the time of babies and sleep schedules, up until they are teenagers staying up too late, we know how important sleep is for their developing brains. One way to encourage sleep is with the right atmosphere. Room darkening and blackout shades are a great addition to kids' rooms.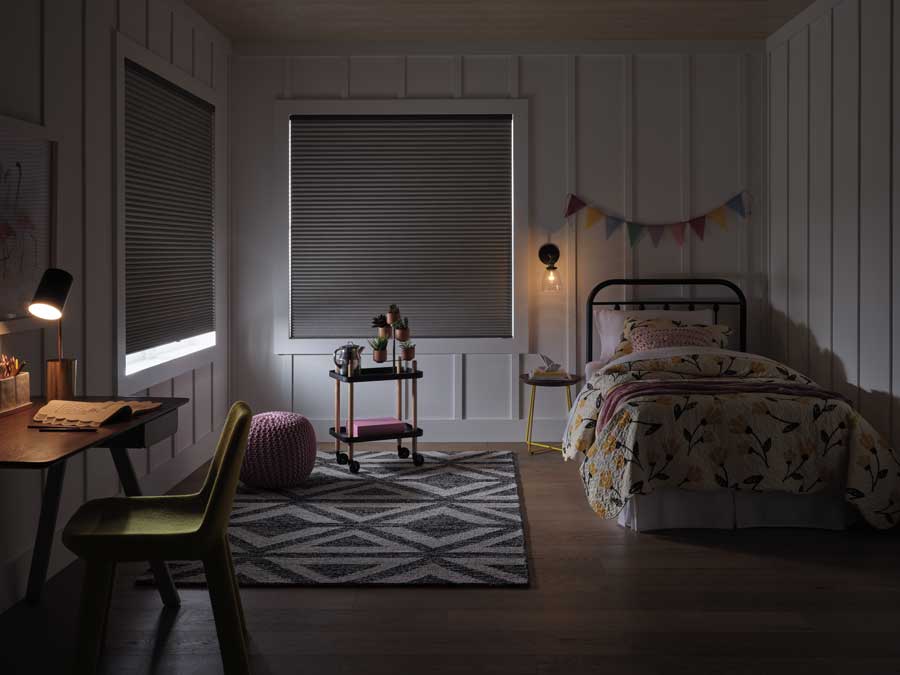 Safety Is Always a Priority
Your child spends a lot of time in their room–whether sleeping or playing. And, while parents often spend time "childproofing" spaces before the baby arrives, it's important to think about safety features as they grow. Blind cords are known to cause injury. It's not necessarily babies who are at risk. It's the curious preschooler or the adventurous school age child. Their active imagination makes those dangling cords into lassos or climbing ropes. Set your mind at ease, and help keep them safe by using updated window coverings with child-safe cords or cordless shades. You'll be glad you did.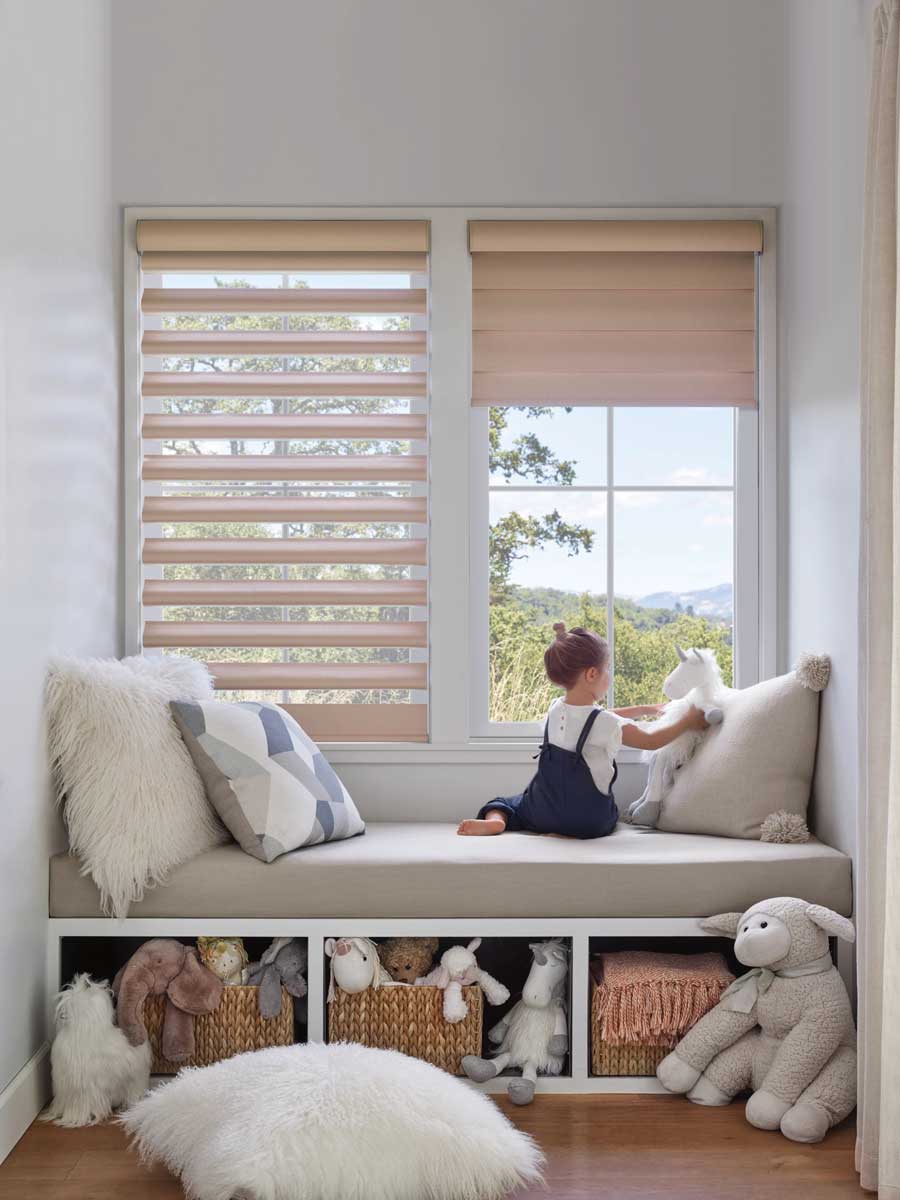 The team of At Home Blinds & Decor would love to work with you as you create incredible design in your kids' rooms. We enjoy helping parents select patterns and prints to style the space, or choose the right function to create the right atmosphere for a good night's sleep. Get in touch with our team for your FREE at-home consultation.