Whether you have an open floor plan, or designated rooms, creating cozy spaces throughout involves creativity and a little bit of planning. The right design elements can enhance small spaces and quickly improve the comfort level of your home. Let's explore some thoughtful home design ideas that will assure your home feels like a dream whenever you enter.
Include the Ceilings
One way to make your high ceilings or open concept home a bit more cozy is by darkening the ceilings. Create an intimate atmosphere with wood accents, beams or a darker shade of paint above. These intentional design accents will enhance your home and create cozy spaces.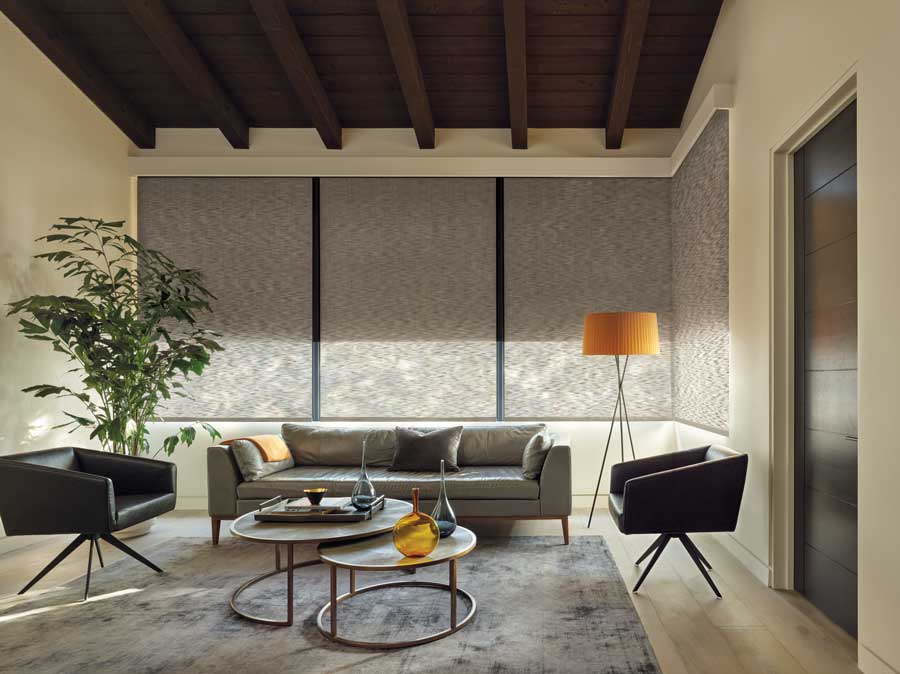 Window Treatments: Darkness adds to the warmth of a relaxing evening at home- draw the shades, get under a blanket and recharge. But, come morning, you'll be ready to open the blinds again and let the sunshine in. The dual shades feature adjusts the atmosphere as you want it-a best of both worlds scenario.  
Design Private Moments
Cozy spaces can be created by grouping furniture together in large rooms. A small table with comfy chairs nestled together creates the perfect dining space. By drawing the shades you can close off the outside world and enjoy a private moment. This gorgeous chandelier brings definition and elegance to this cozy space.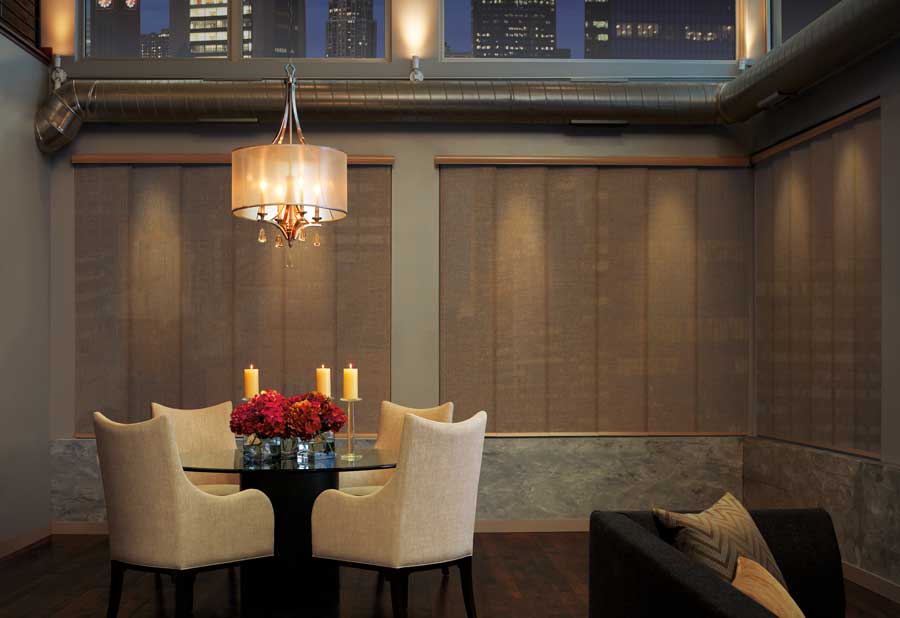 Window Treatments: Access to your landscape view is important, but so is feeling safe and secure in your cozy spaces. It's nice to have both options. Automated window treatments are the perfect way to go from one vibe to the next without lifting a finger.
Discover the Possibilities 
Identify the hidden gems in your home and create the ideal spot to enjoy a morning coffee or settle in with a good book. Locate a small corner or window seat and upgrade the design accents to create cozy spaces. Add  seat cushions, an ottoman, plush blanks and layered lighting for ultimate comfort. Now you have the perfect space to sit back, relax and enjoy a few calm moments.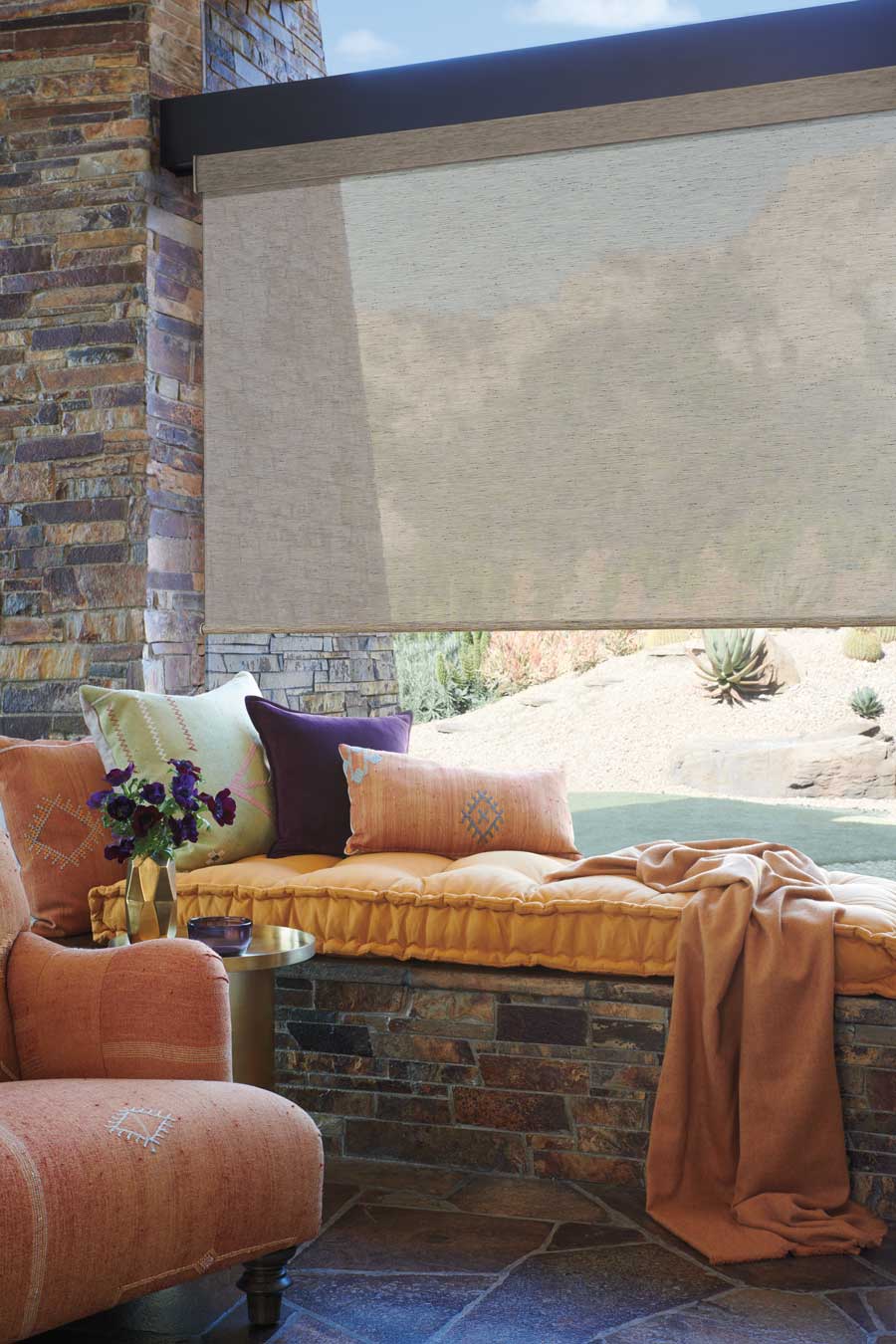 Window Treatments: When transforming small nooks into cozy spaces, light control is key. Choose window coverings that produce a glowing light so that harsh glare or direct rays won't chase you out of your hide-a-way.
Invite the Elements
The perfect combination of materials and fabrics is what completes our cozy spaces. Invite luxury with a warm area rug, soft pillows, plush blankets and comfortable seating. In addition, levels of lighting will contour the environment, giving the space more flexibility. Use table lamps, sconces and quiet, soft lighting to direct the atmosphere.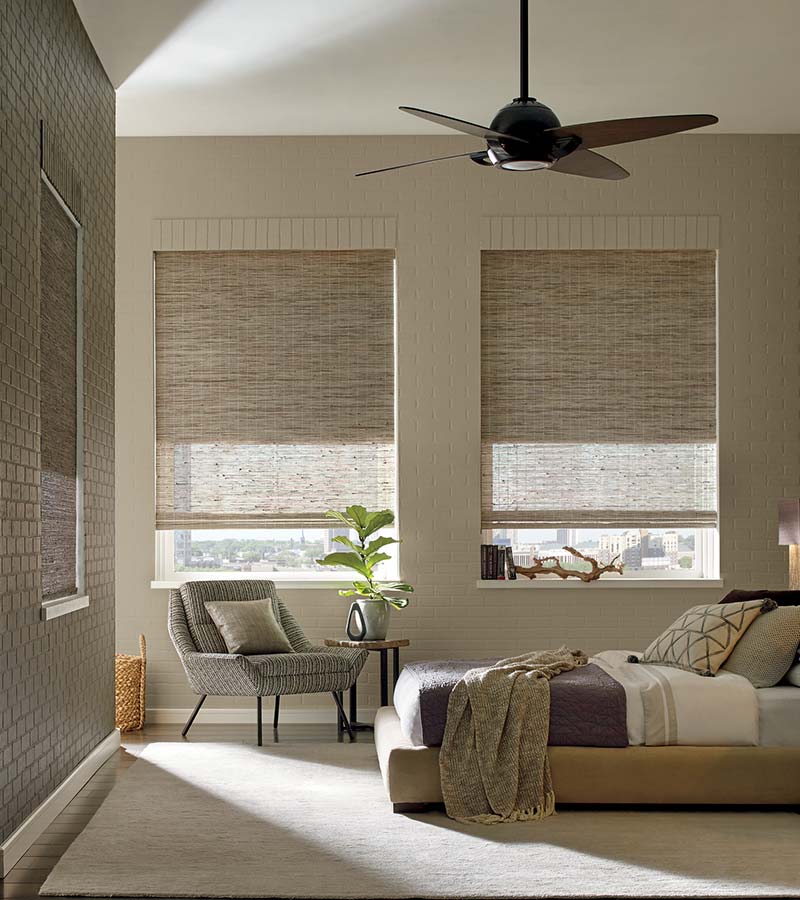 Window Treatments: Window treatments made of woven woods add both texture and filtered light into your home and can complete an incredible design. 
Adjustable Lighting
The natural lighting concept known as ambient lighting, is making its way into your home. Ambient lighting changes in temperature throughout the day. It starts off cool and bright for a productive morning and warms up similar to the late afternoon sun. This natural progression is an incredible way to enhance cozy spaces. Even with the shades drawn, our Aura Illuminated Shades, with LED strip lighting, will create mood and atmosphere at the window, at your own discretion.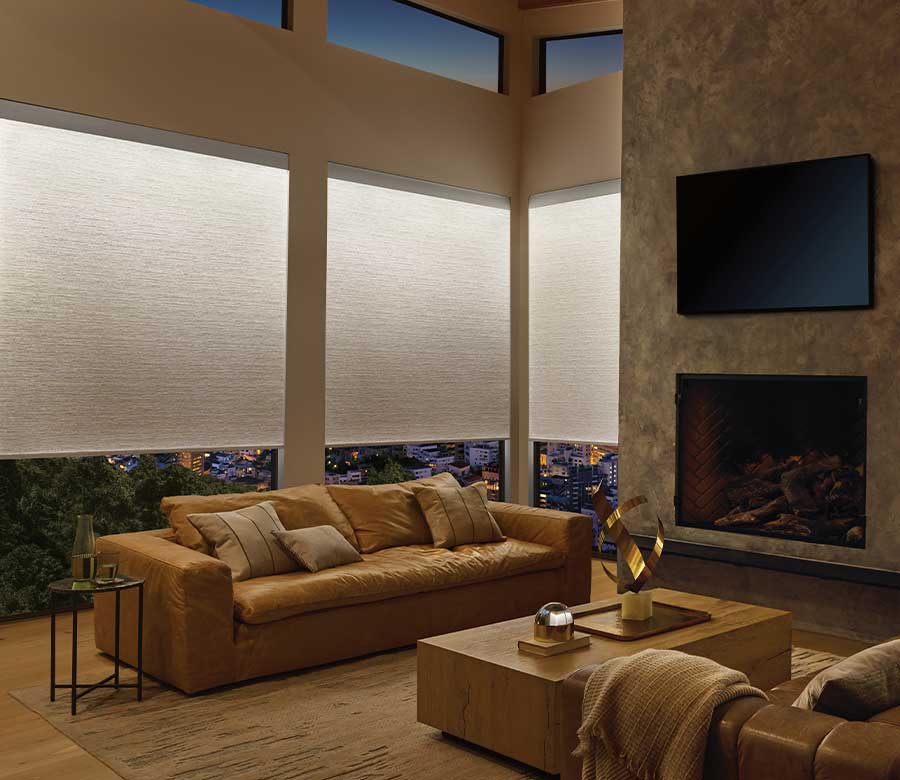 Adding cozy spaces can make your house a home. Use our window coverings to improve the atmosphere of your home with elements like color, texture and light control. Expand the function of your home with designated cozy spaces to sit quietly and relax. Love the home you're in. Get in touch with us for a FREE in-home consultation today!