Whether you're planning a bathroom renovation, or simply want to improve the style, we've got lots of inspiration for you! From the little details that could be updated in a weekend, to custom accents that will require the help of an expert, let's explore the bathroom design features that are soaring to high heights of popularity…
Fabulous Lighting
Beautiful light fixtures, sconces and chandeliers change the vibe–no matter which room they are in. So it's no surprise that bringing in gorgeous lighting will enhance the look of your bathroom. Hanging a chandelier over the tub, backlighting the mirror wall, and adding sconces to the side of your mirrors…these bathrooms are doing lighting right.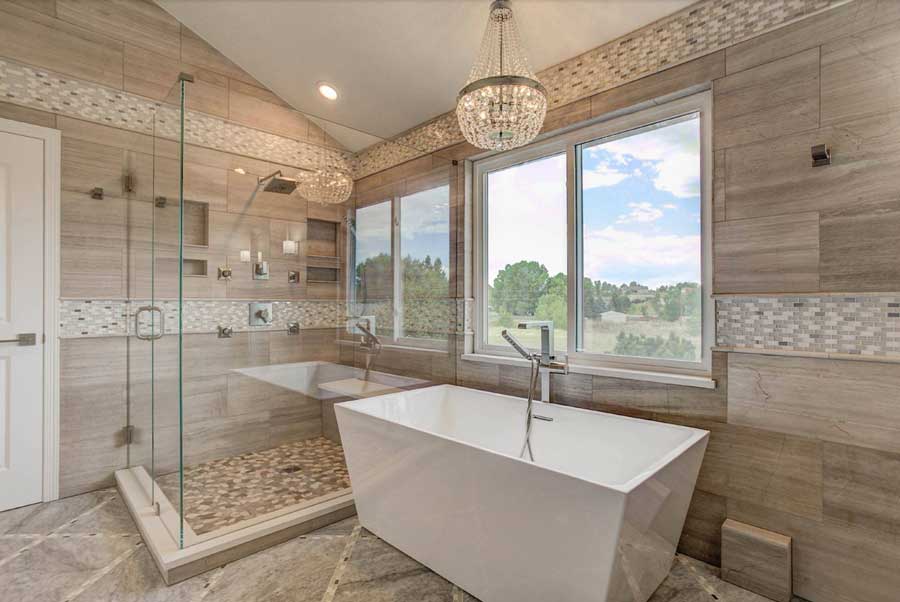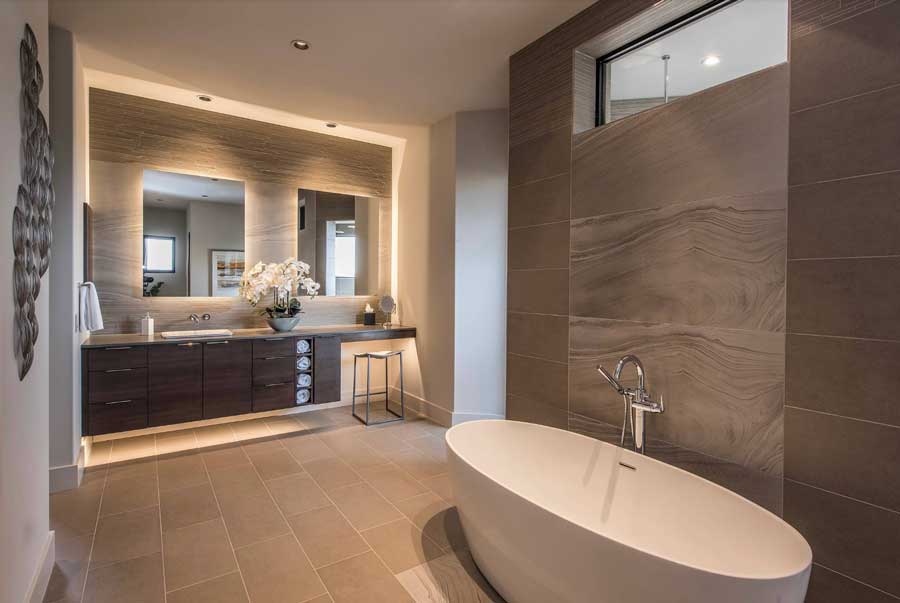 Accent Walls
There's no better place to put an accent wall than your primary bathroom. It makes the space feel luxurious and stunning. As you scroll through these designer bathroom features, you'll see a number of materials being used, from swirling marble to geometric shapes. The sky's the limit when it comes to accenting the walls of your bathroom.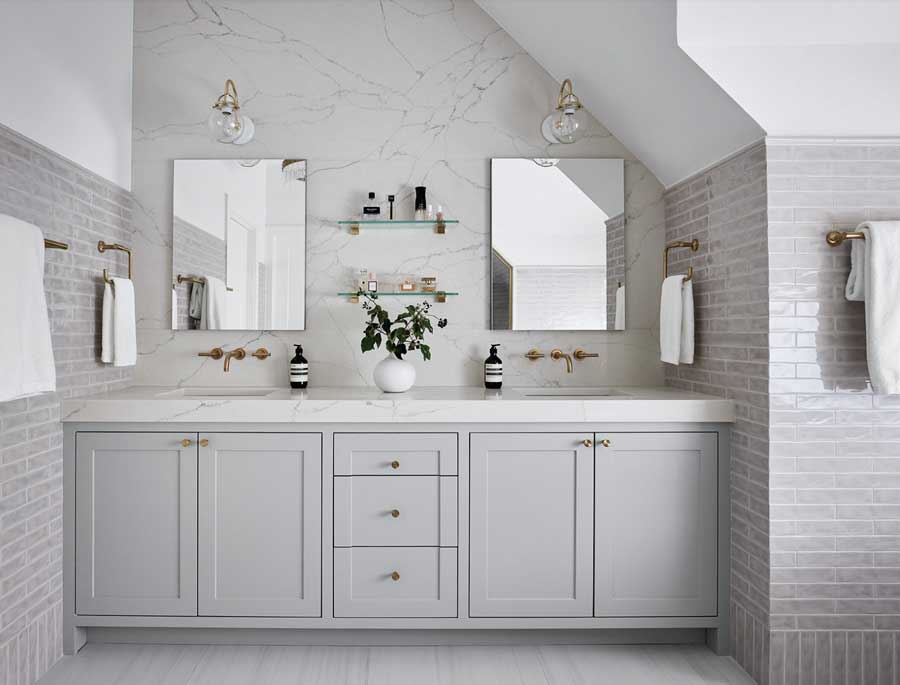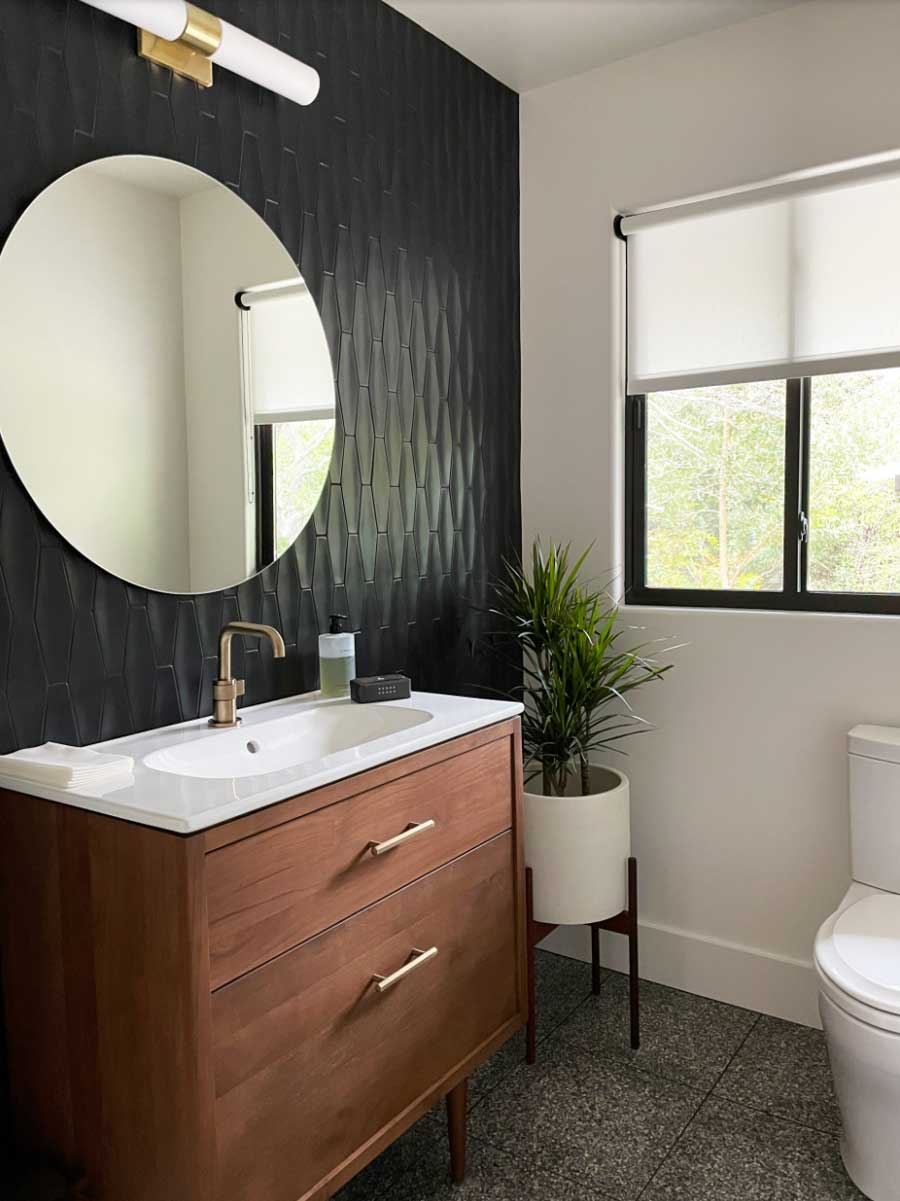 Abundant Storage
We love style. But, what's even better than a well-styled space? One that is beautiful AND functional. We can't think of a better way to create function in the bathroom than by adding storage. The next two bathrooms do a great job of adding function while looking pretty. The vanity tower is a great way to add storage to your space–while keeping things at hands-reach. Towers can be outfitted with outlets inside, so nothing has to be out cluttering the counter. Wall built-in storage is another storage idea with space-saving on the mind. We also love the idea of rolling up towels to bring a little personality and function to the space.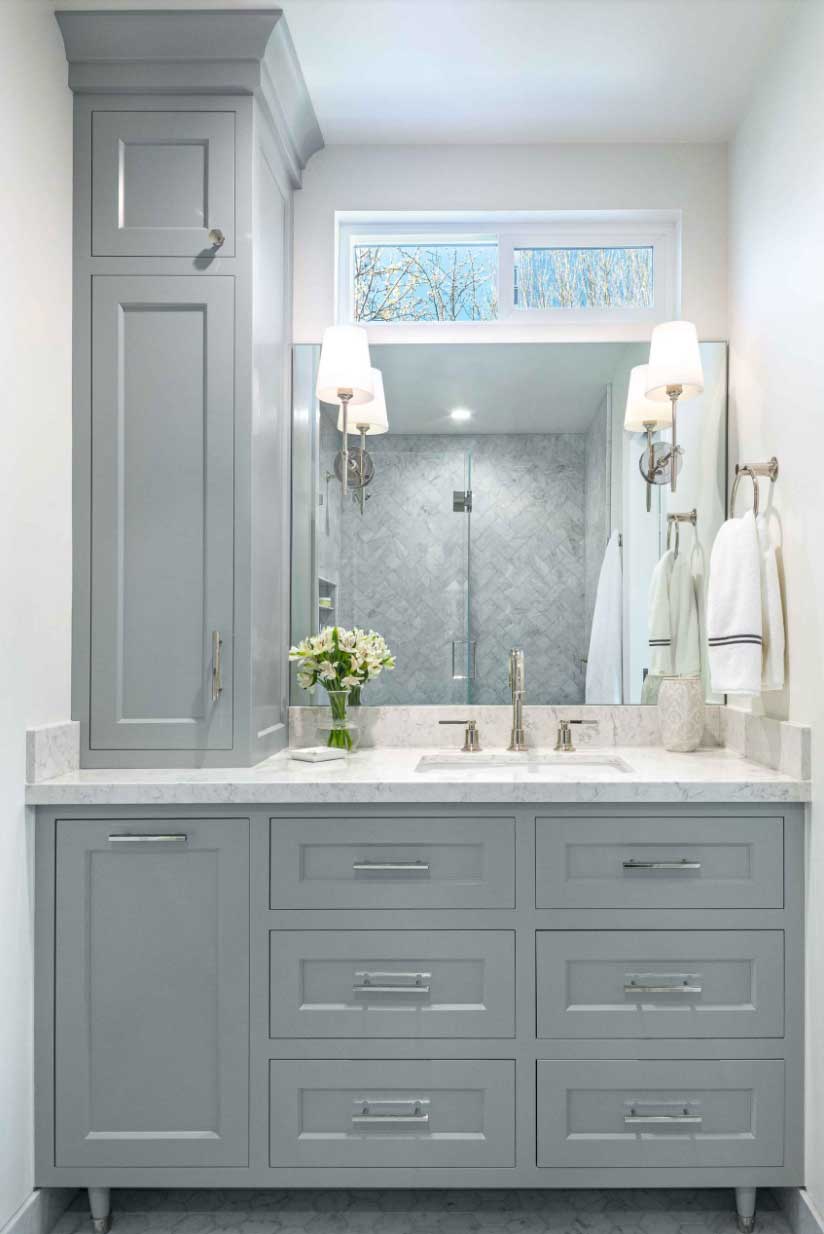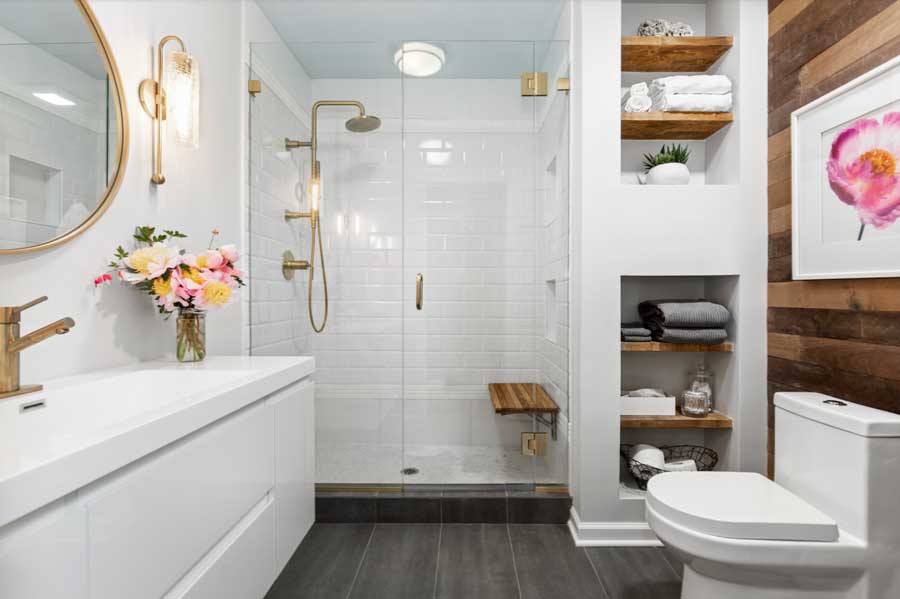 Vanity Style
Your vanity area is the perfect way to show off your unique style and personality. Choose lighting that helps create the look. Mirrors can be changed from the builder-grade wall mount to framed mirrors in either rectangular or round. Hardware is a quick way to update the look of the vanity itself. Brass and matte black are both high on design. Then, there's the color. Do you love the look of wood? Or, do you like how color brings a splash of design into the mix?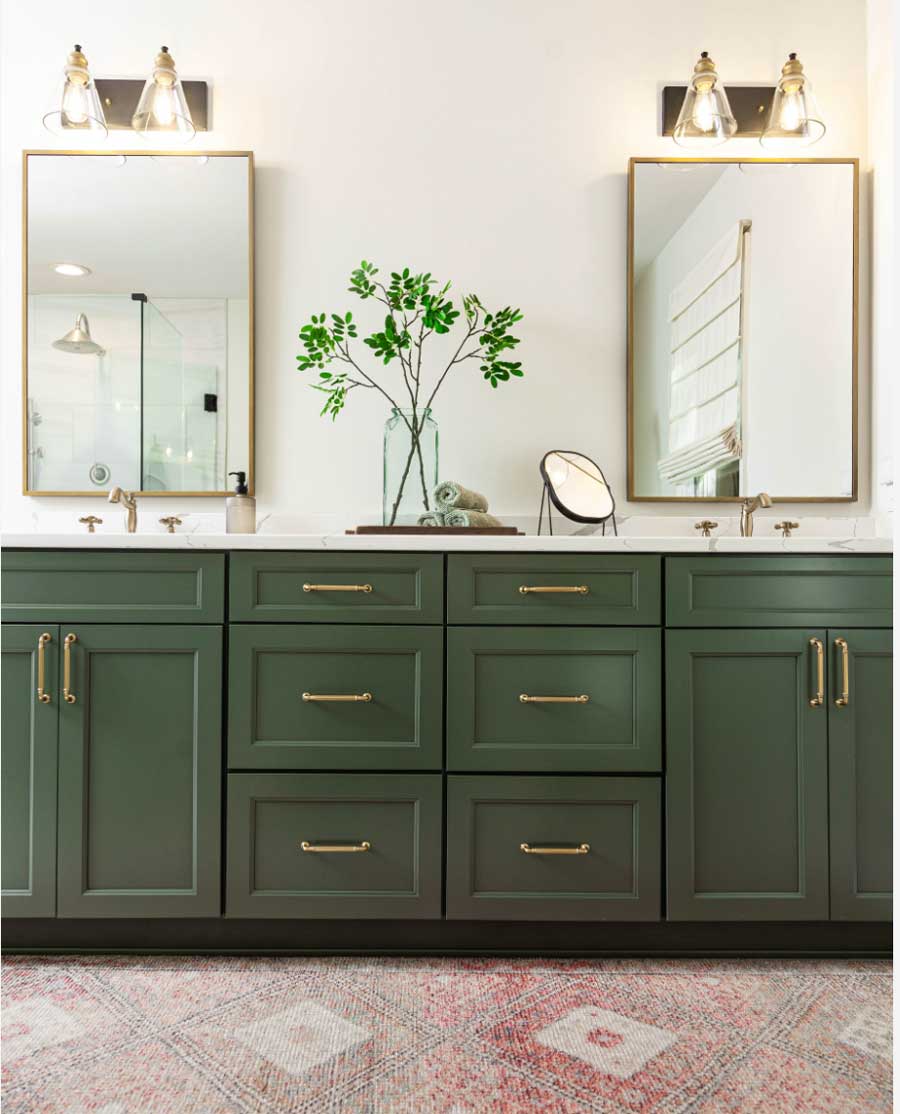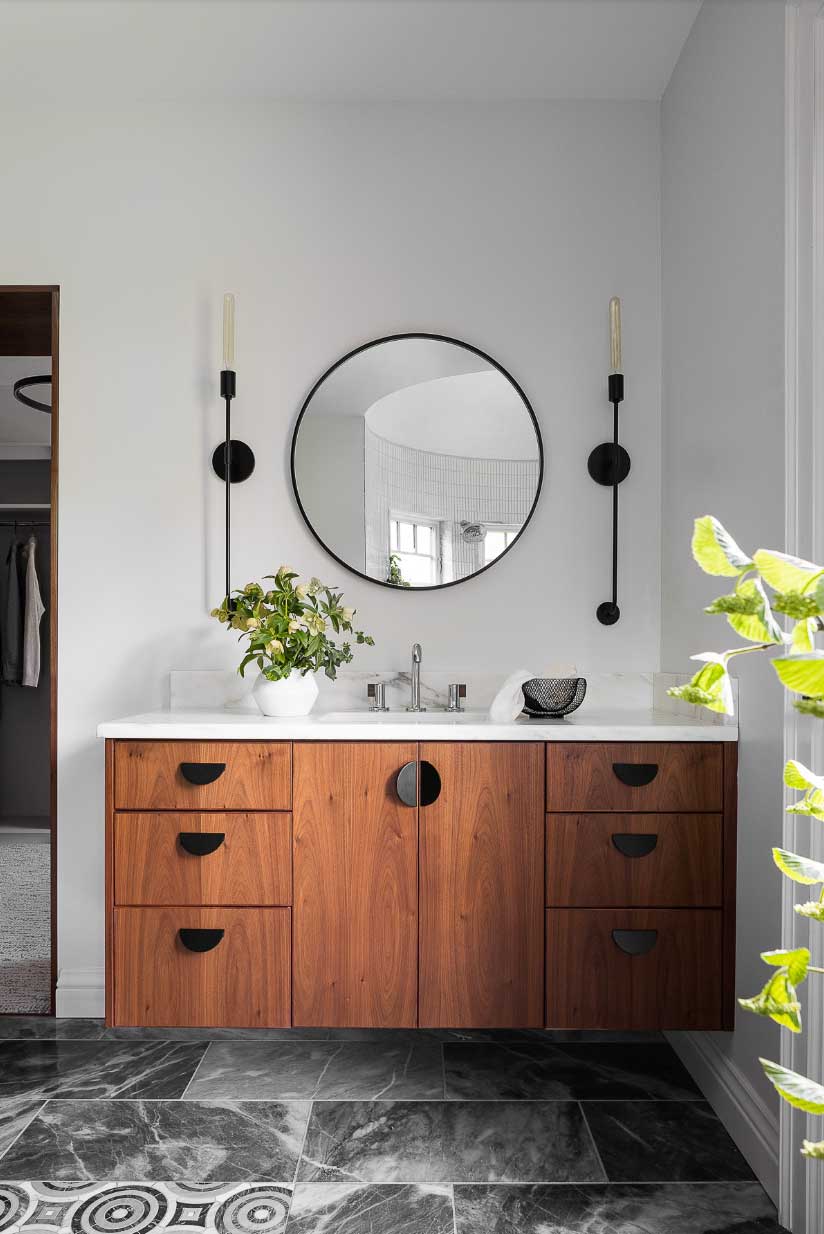 Bathroom Window Treatments
It can be tricky to choose bathroom window treatments. After all, you want the light entering, but staying private is important. Lighting needs to be bright, but not too bright. You might love having the view out, but there could be a draft. And, which window treatments do best in the bathroom?
We love how shutters add levels of light control and privacy to the bathroom, with the durability to withstand the bathroom humidity. Discover Palm Beach Shutters.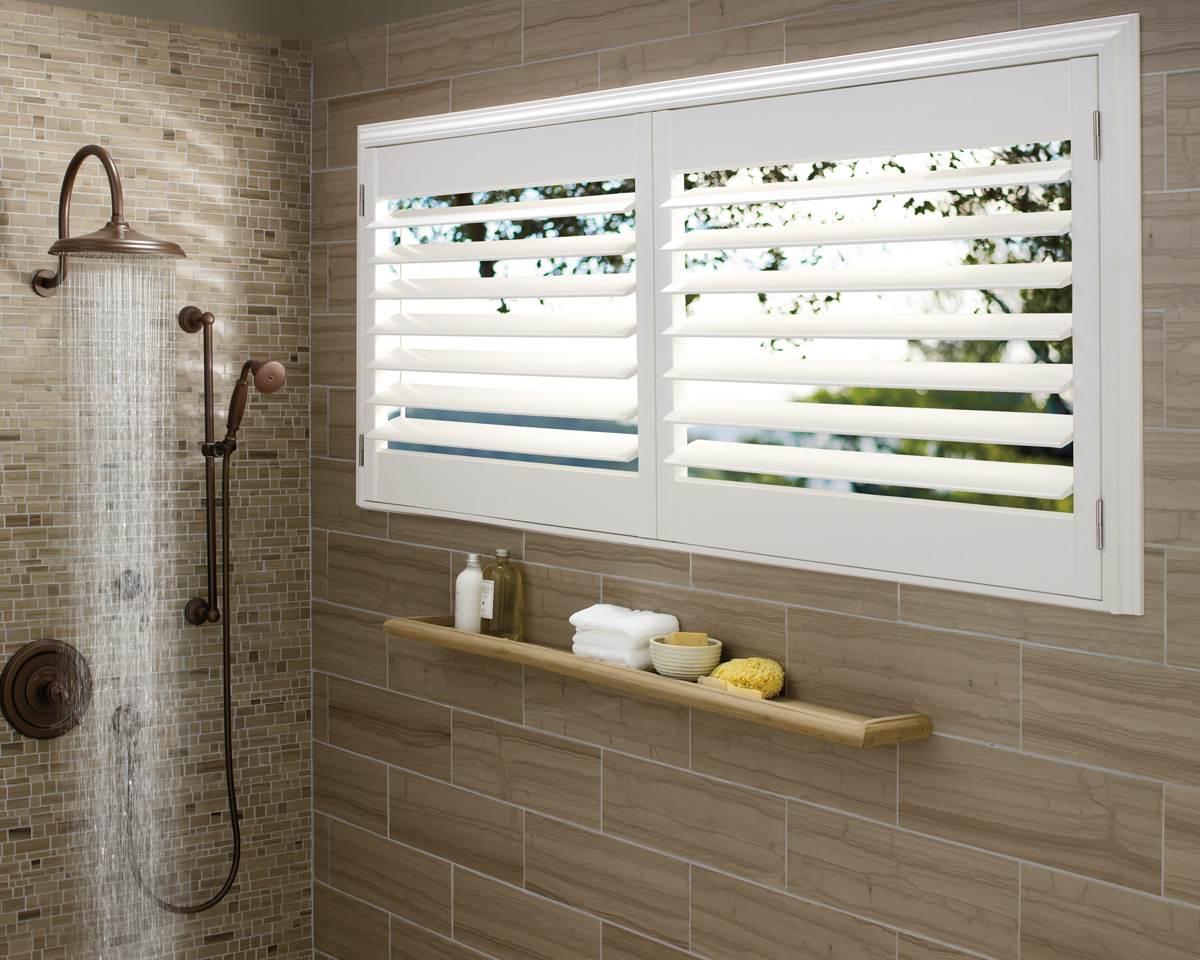 Solar shades offer a stunning view out your floor to ceiling windows. Need more privacy? Opt for dual shades to adjust the view and privacy as needed. See more about Solar Shades.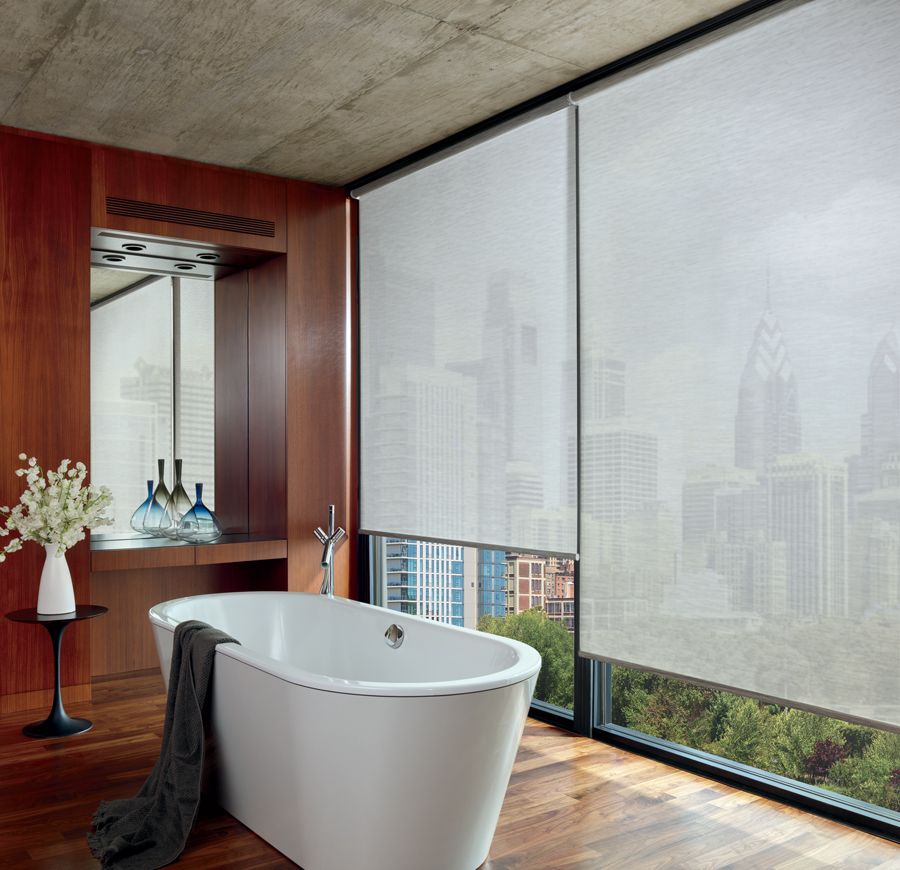 The detailed look of roman shades has always been a popular choice in bathrooms. These new roller shades mimic those details, but roll up and out of the way when you want to enjoy the view and the light. See inspiration with Architectural Roller Shades.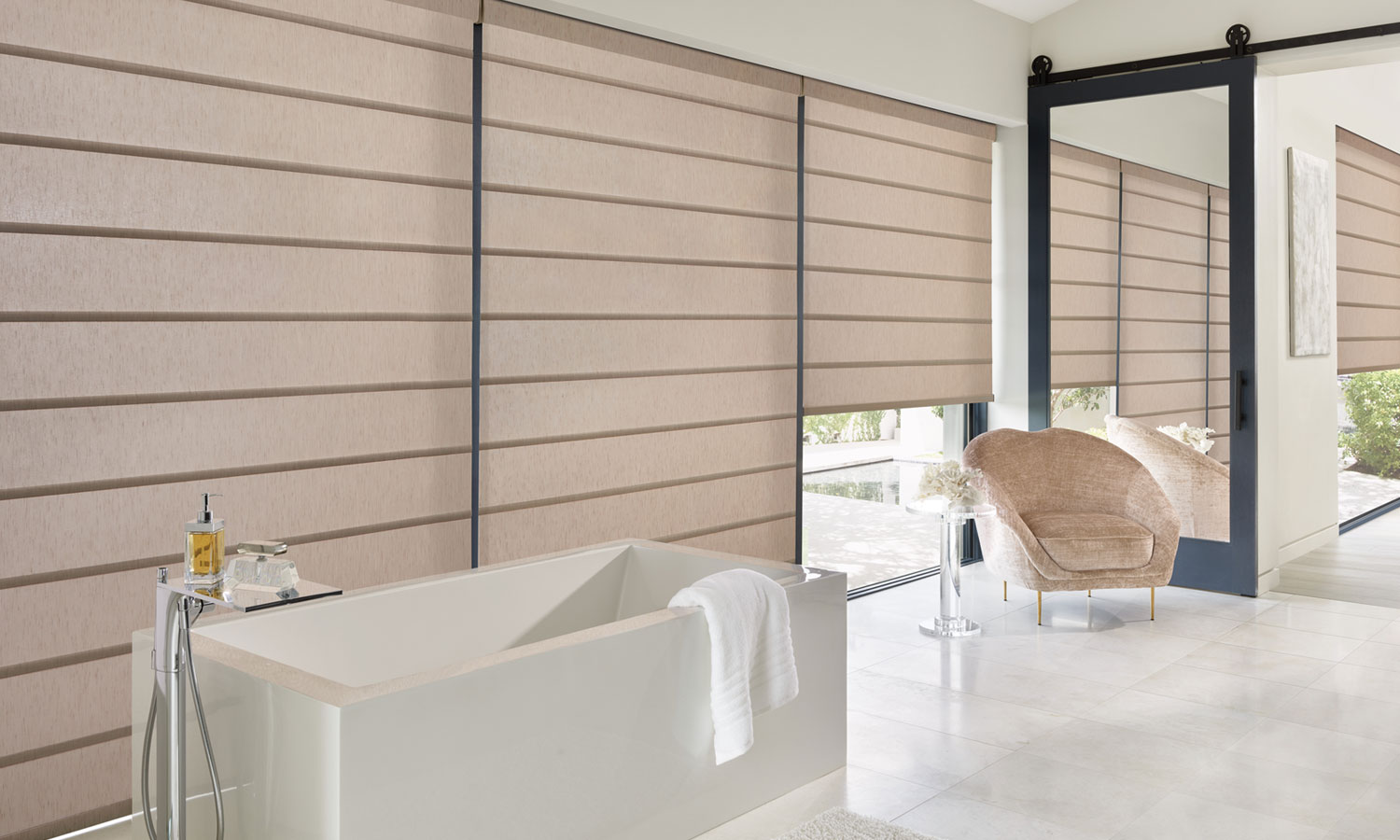 The Top Down feature of window shades is an incredible way to access both natural light and privacy in your bathroom. Find out what's available with Top Down Operation.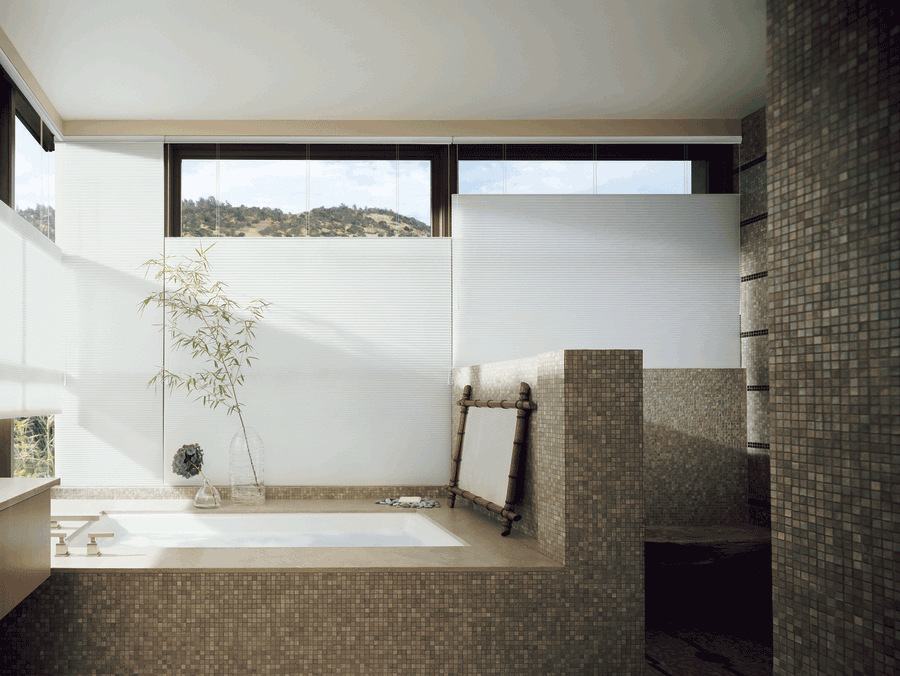 Which Bathroom Design Features Are You Loving?
When it comes to bathroom design features, style and beauty are highly sought-after, but there's nothing more important than privacy and light control. The team of At Home Blinds & Decor would love to guide you through the selection of window treatments so you can get exactly what you want. Get in touch with us for your FREE shop at home appointment!