Is your space missing that special, finishing touch? It's time to upgrade your home with beautiful style and incredible benefits. Look no further than bringing home custom roman shades. Gorgeous fabrics paired with modern innovation will add that finishing touch you've been looking for. Plus, with help from one of our designers, you can create the perfect window treatment in 4 simple steps. Experience the difference with daylighting, privacy, energy savings, and so much more. Here's how…
#1 Start with Fabrics
The best part about designing your custom roman shades is choosing the fabric! After all, it will become the backdrop of your space! So, how do you choose the right fabric? Start with considering your personal preferences for color and texture.

Soft and neutral? Bold and daring? We have colors that you will love. Consider what type of texture you'd like: warm, woven fabrics or sheer & light linens–your design will be completely unique. In an exciting move, Hunter Douglas now offers a specially curated, exclusive collection of fabrics, created with textile artistry.
#2 Rolling or Stacking
Roman shades are typically thought of as a stacking shade. As the shade adjusts open, the folds of fabric gather to create a stacked look.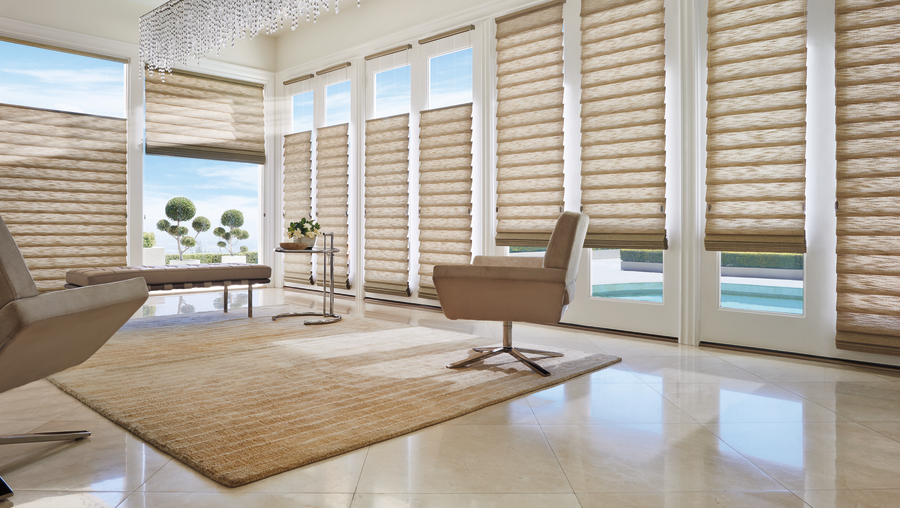 Now, the latest innovations in our Modern Vignette roman shades allow you to choose between stacking and rolling! You can still enjoy the traditional folds. The choice is yours.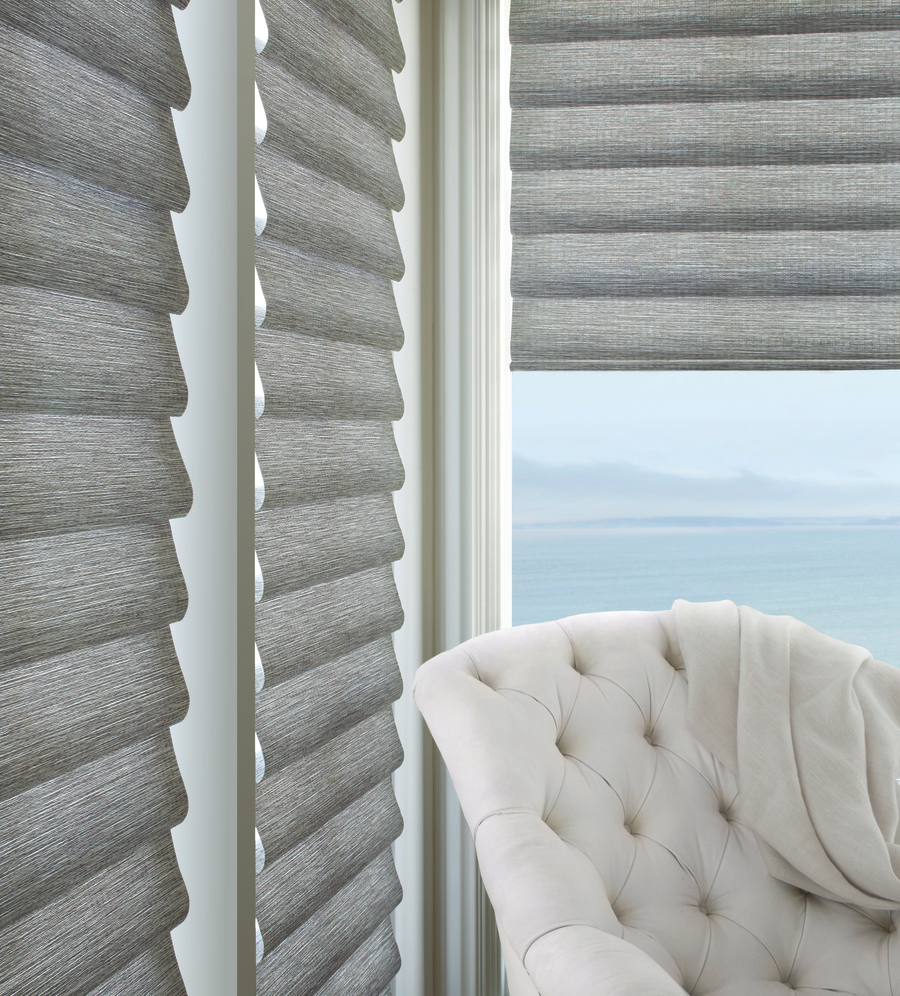 #3 Choose Your Features
The most important part of designing perfect custom roman shades is choosing features that will upgrade your lifestyle. This is where it gets exciting! You'll truly notice a difference in your life with the right features. Enjoy daylighting, privacy, and energy efficiency–all in one! Custom roman shades that stack allow you to have top down bottom up function, so you can control your light & comfort.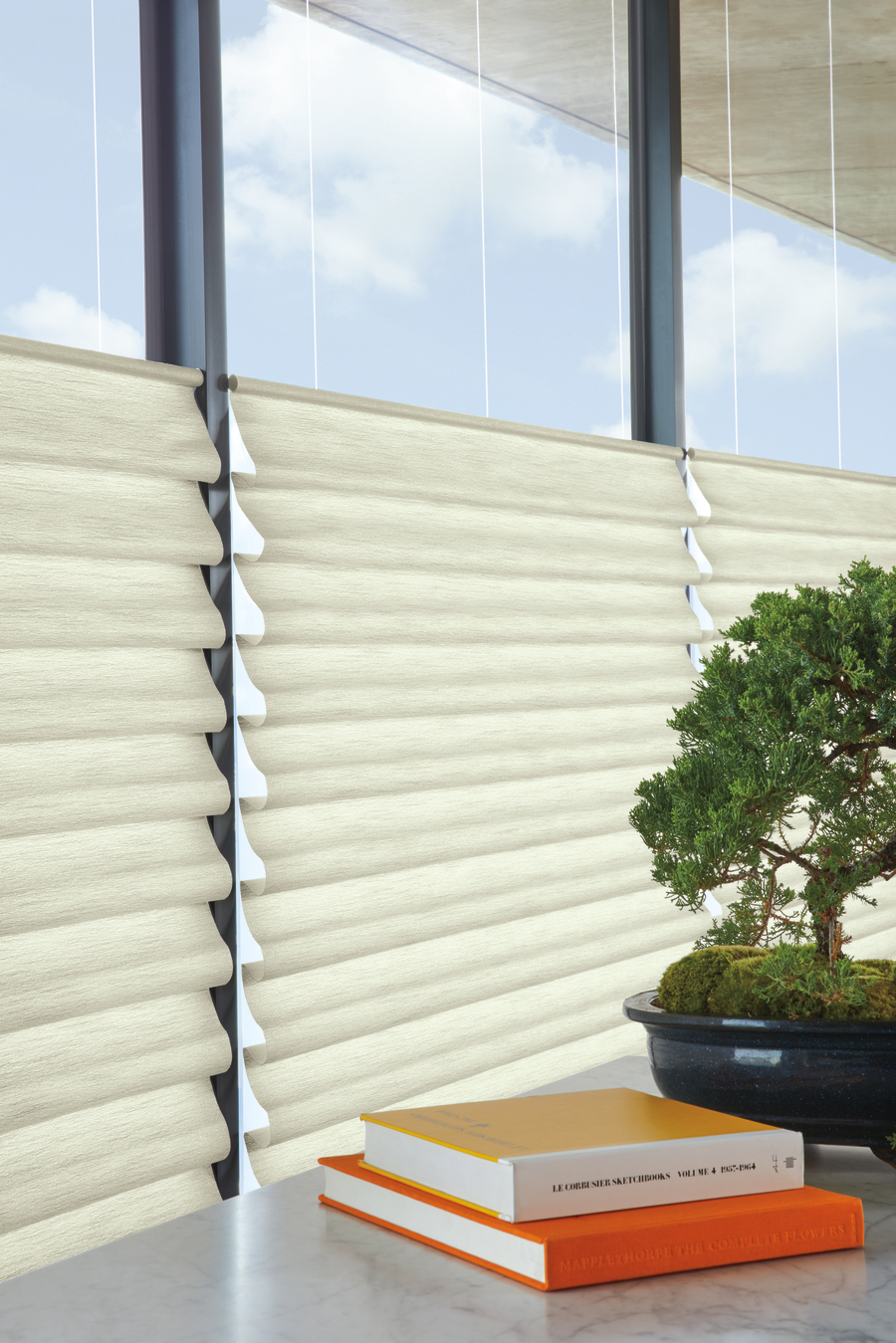 Is there a space in your home that requires a different ambiance depending on the time of day? Bedrooms are a great example; you need light at certain times of the day, but when night time comes, you want room darkening. Vignette Modern roman shades are available in dual shade functioning. The secondary blackout shade will provide the sleep-inducing darkness you desire, while the light-filtering fabric will give you the glow you need during the day.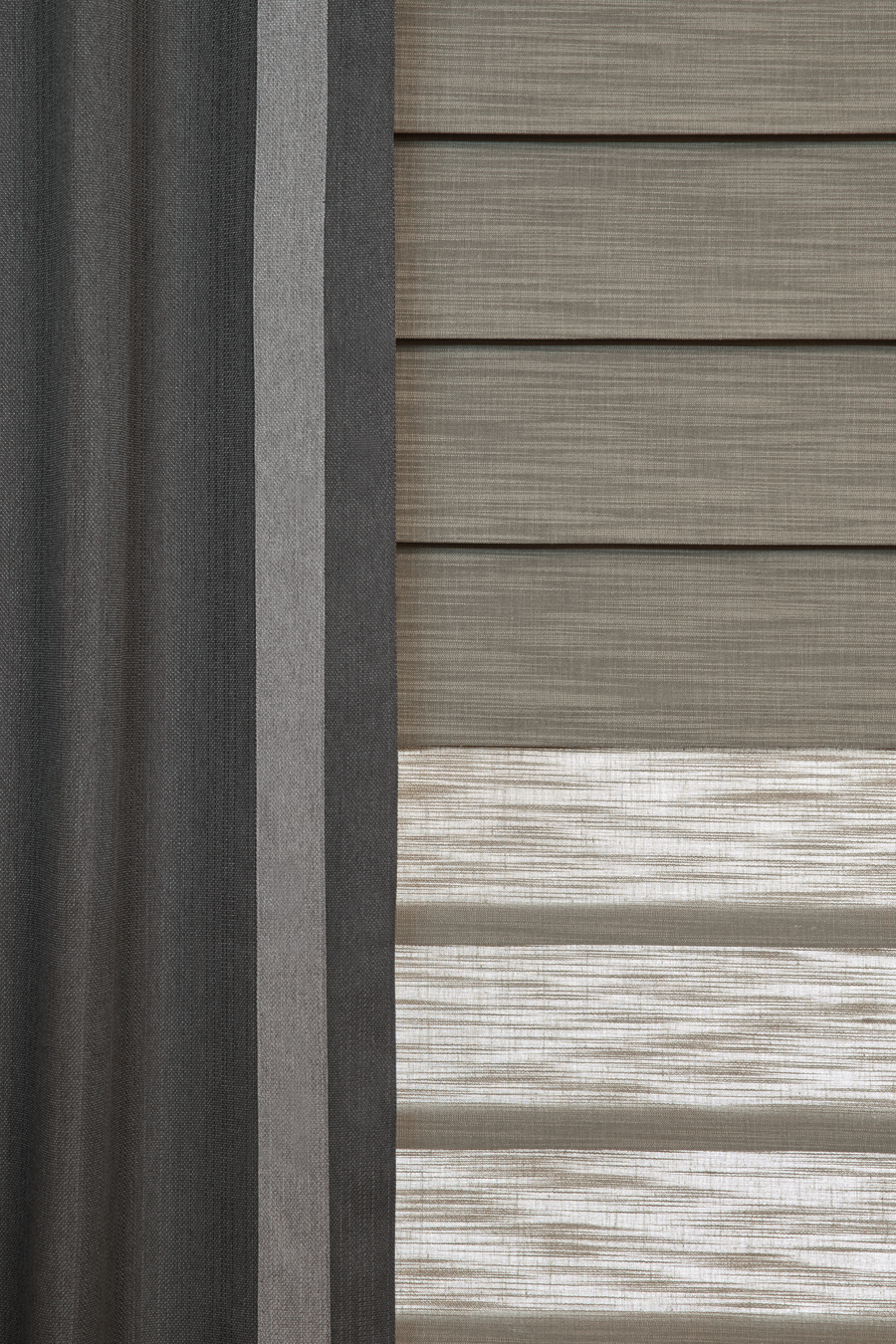 #4 Decide on the Operating System
Your custom roman shades are available in manual and motorized operating systems. You decide which will work best for your lifestyle! Do you have children or pets? You can keep your home child-safe with cordless and cord-safe options. Our Solera Soft roman shades (pictured here) are a beautiful option in romans, offering sculpted fabrics at the window.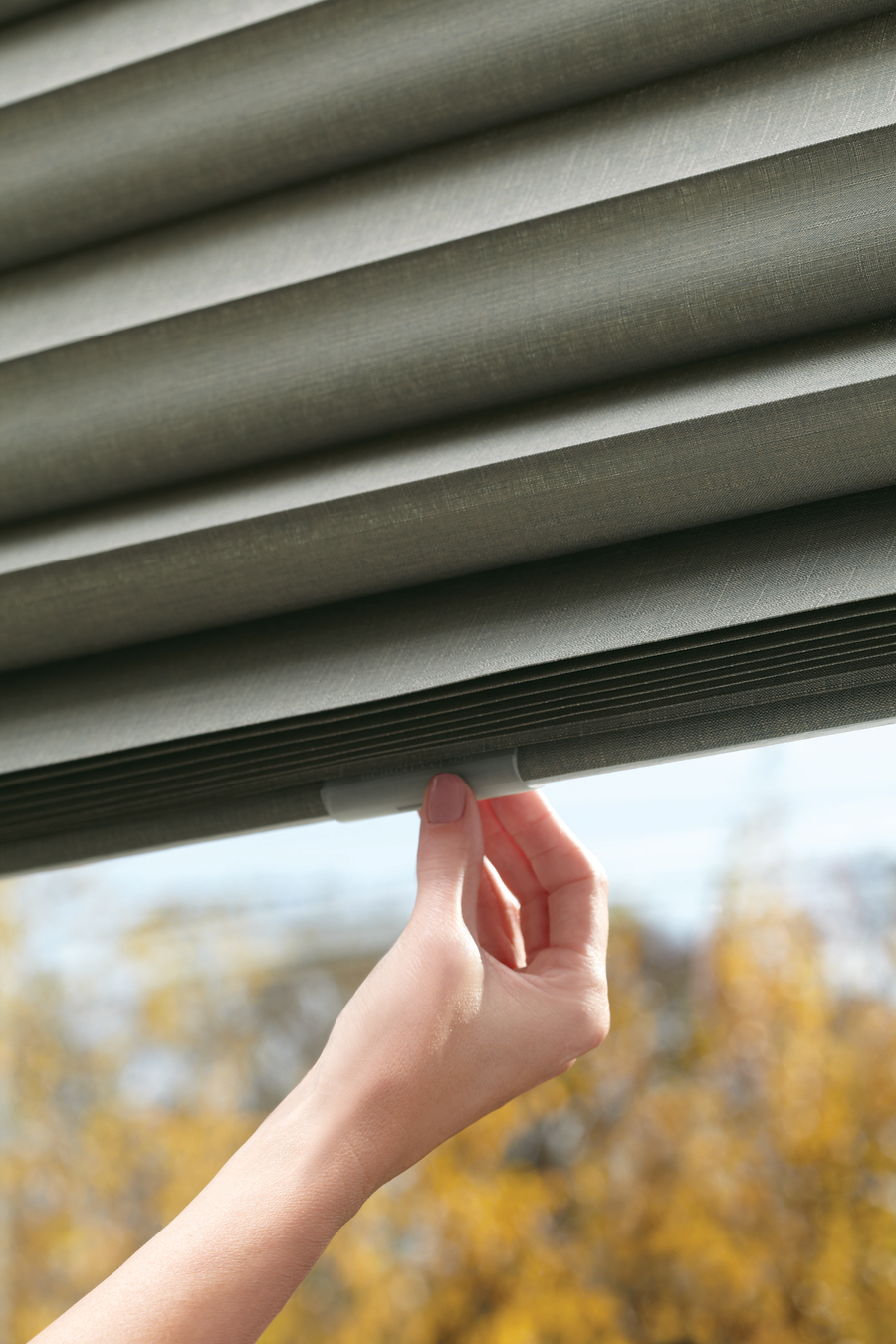 Modern technology has simplified our everyday lives. You can integrate your custom roman shades into your smart home system for easy voice control. Or, control your shades at the touch of a button using your remote or favorite smart device. You can even create a schedule, so your shades will move to the rhythm of your life.
Design Your Custom Roman Shades in 4 Steps!
Fabric, style, features, and operation–it's really that easy. Your window treatments should simplify your daily routine, while adding beauty to your design. Custom roman shades offer it all! We want to help you design the best window treatments for your home & lifestyle. Let our designers at At Home Blinds help! Come visit one of our showrooms or contact us today for a free, in-home consultation!