Light streaming in from windows high up in your entryway. Soft sunshine illuminating your living room from backdrop windows behind your couch. Are these the beautiful scenes you have in your home? Or, are you dealing with too much light, annoying glare, uncomfortable temperatures, and a total lack of privacy? These are the trials & tribulations of hard to reach windows.
Your Windows
Hard to reach windows might seem like a dream because they're often gorgeous design pieces that let in ample light. But, the fact that they're out of reach can mean that you don't have much control, and that's the stuff of nightmares! The good news is that there are solutions just waiting for you and your windows. Allowing you effortless control so you can achieve the perfect atmosphere of comfort and style, these solutions will transform your home and your lifestyle!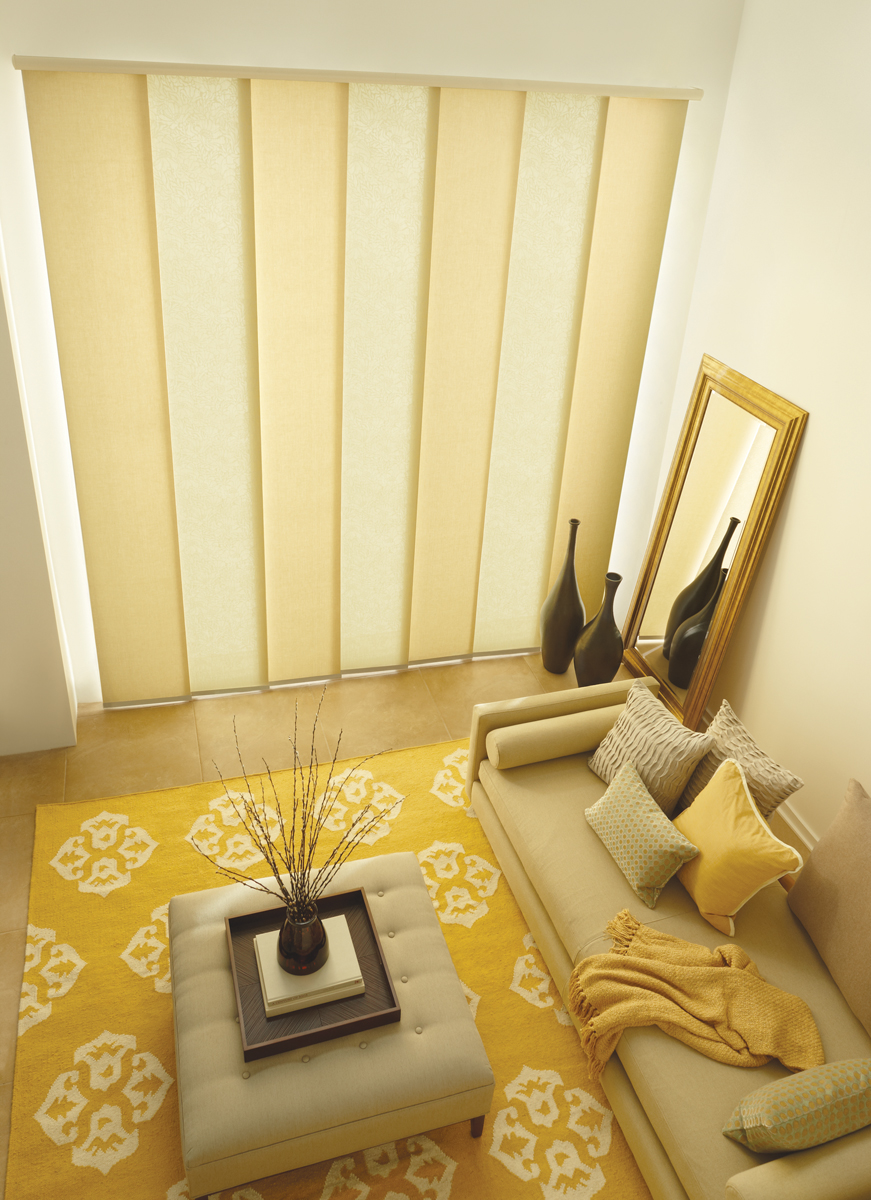 Add Power
Automation has been taking the world of home innovation by storm this year, and it's revolutionizing the way we live. Providing simplistic control and incredible convenience, smart home technology is a serious game-changer…especially for your hard to reach windows. Motorized blinds and shades put control in the palm of your hand. Adjustments that used to be cumbersome, complicated, or even impossible become effortless at the touch of a button.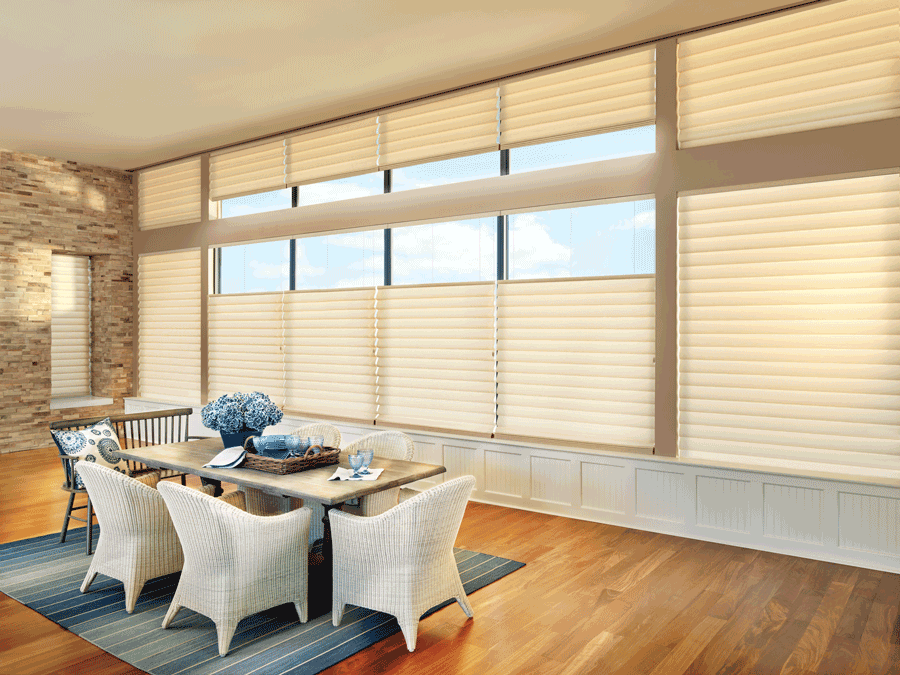 With the PowerView App, you can even save settings and schedule your blinds and shades to move throughout the day–no matter if you're home or not. A quick look on your smartphone or favorite device tells you just what position they're in, and a simple tap adjusts them from anywhere in the world! Gone are the days of suffering with bare windows, hauling out the ladder, or climbing over the sofa. PowerView® Automation makes the perfect home atmosphere yours in an instant.
Customize
For the utmost control of your hard to reach windows, the right window treatments matter. It's pretty much a given that not all the windows in your home are created equal. Some are way up high while others are low. Some are expansive, while others are small. Some face north and let in ambient lighting, while others face east and bombard you with morning sun. Customizing the fabric opacity, features, and design of your window coverings is essential to controlling and creating the environment you want.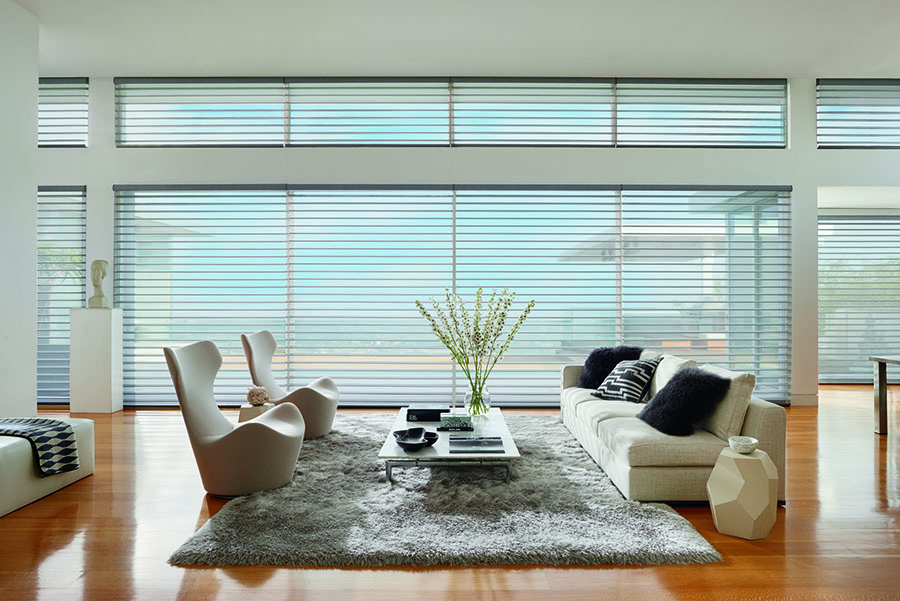 Invite soft, filtered light and dynamic style into your spaces with any number of options from our collections of sheer shadings. Maintain privacy, savor natural light, and relish the charm of plantation shutters and their directional light control. The possibilities are endless! So, while your windows might be hard to reach, customizing your window treatments puts the solutions you need for them easily within your grasp.
Rearrange
Is furniture getting in your way? The layout of your furnishings can create hard to reach windows, and that can make achieving the perfect balance of light, privacy, and comfort frustrating. Sometimes a simple rearrangement of your space is all you need to solve the problem.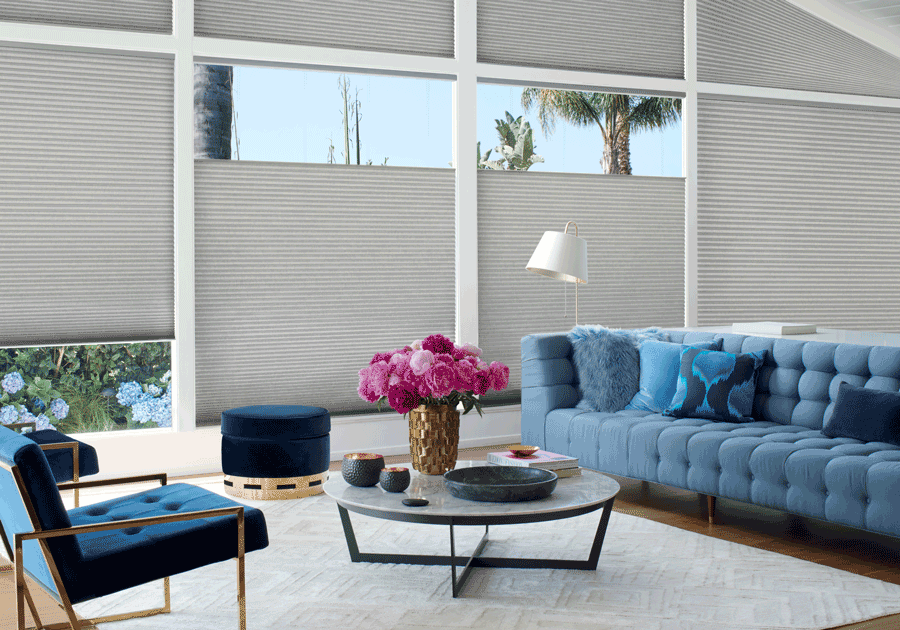 Moving pieces away from walls and windows toward the center of the room is a hugely popular floor plan these days. Called "conversation areas," these intimate, cozy spots are ideal for hosting guests, and they open up access to your windows. Win-win!
Hard to Reach Windows: Solutions for Beauty and Control
You deserve to love every part of your home–even your hard to reach windows. The right solutions will deliver the atmosphere you want and a look you'll adore. Let our team help you find just what you need. Stop into one of our showrooms for ideas and inspiration from our design experts, full-size displays, and sample books. Or, shop from the comfort of your own home with a free, in-home consultation. Contact At Home Blinds & Decor to get started today!