Springtime in this part of the country–is there anything better? Lovely daytime temperatures, cool evenings. Approaching summer, the sun will shine brighter, and the traffic in and out of your glass doors has already increased. It's that time of year when everyone in the family begins to venture outdoors and enjoy the glorious sunshine. I mean…can you blame them? Now, is the time to discover the best glass door window treatments for you and your home!
Solutions For French Doors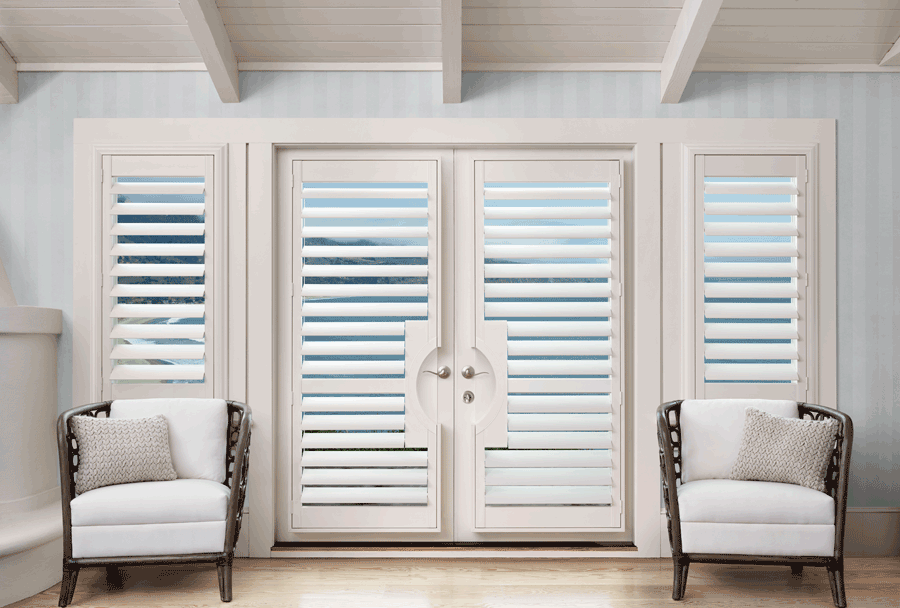 Everyone knows the classic vibe that french doors bring to any room. Covering them may not seem like the optimal design choice at first. However, with the right window treatments, you can absolutely accentuate their beauty. Plantation shutters not only bring out the character of your French doors, but are customized to fit your door handles for easy in and out access.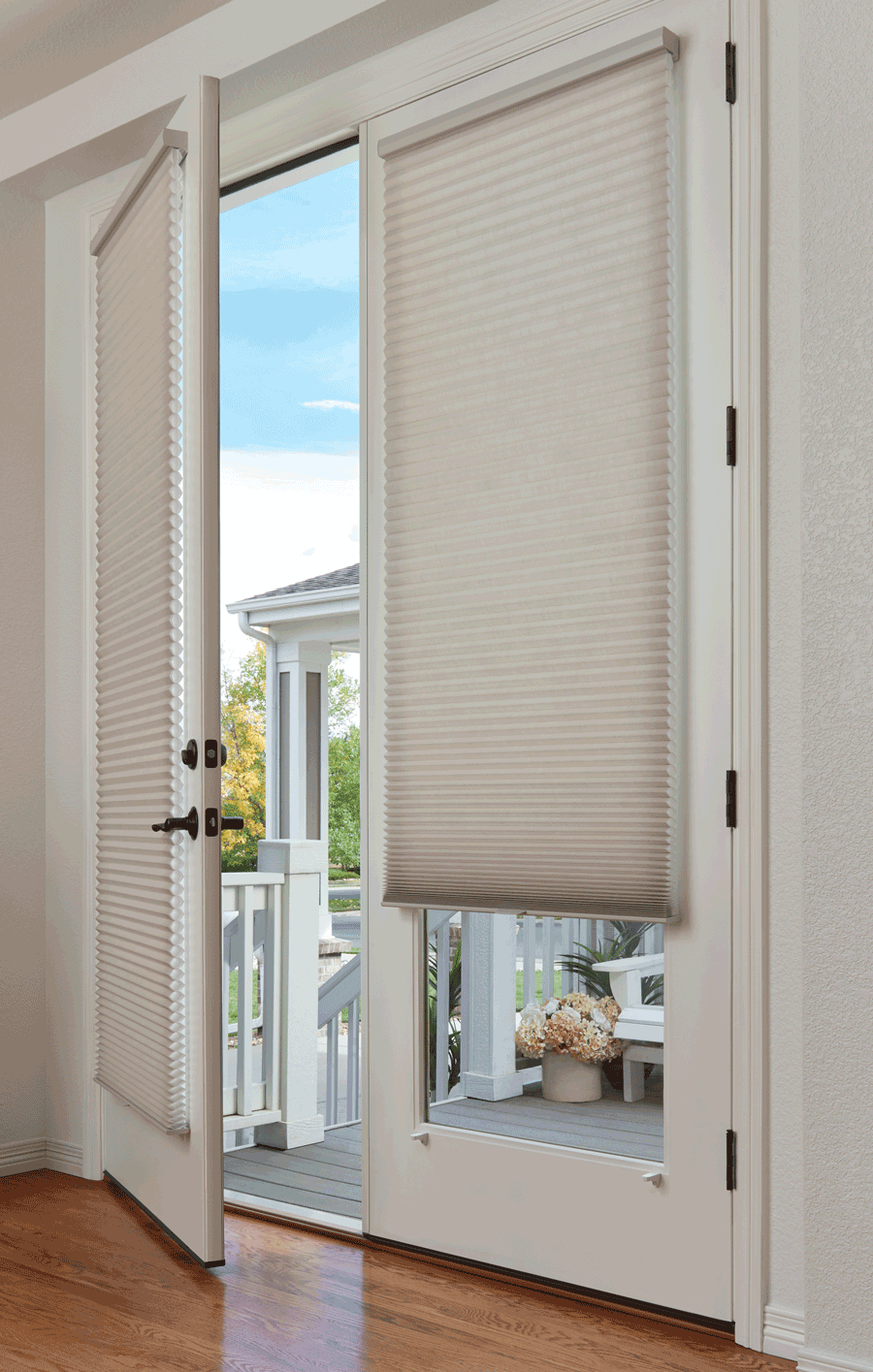 ​If the classic design of plantation shutters doesn't suit your style, Hunter Douglas offers a collection of fabrics for both blinds and shades. Because function is a priority, you'll be able to customize your french door window treatments with one of the various operating systems we offer.
​Sliding Glass Door Window Treatments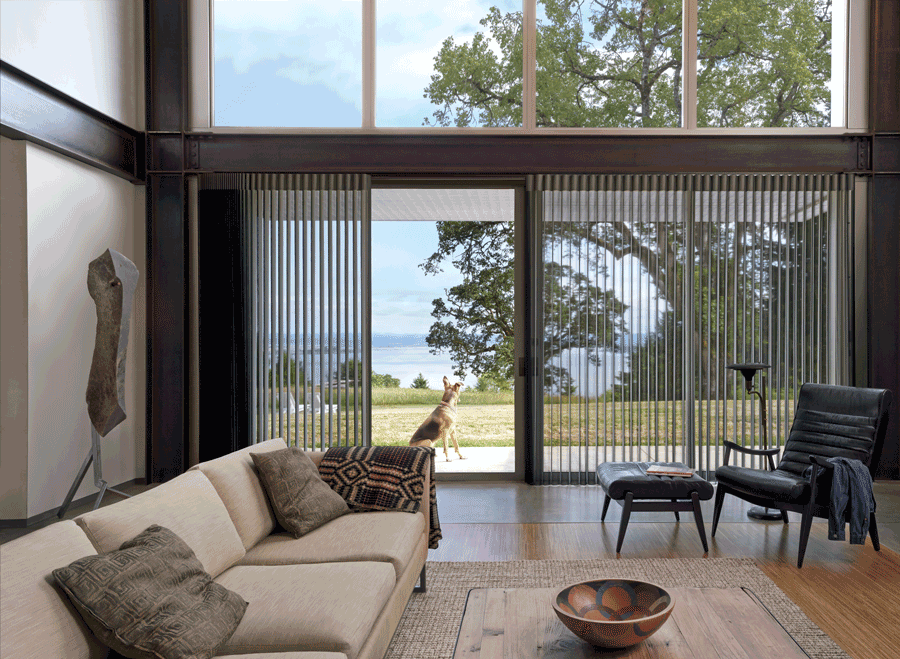 Your sliding glass doors may seem tricky to cover, given the constant in and out travel they endure daily. But don't worry, we have the perfect solution! PowerView motorized blinds and shades allow you to schedule when your window treatments open and close during the day. Just preset a time via the PowerView App on your mobile device and just like that–your shades are adjusted to your lifestyle. Don't you wish everything could be this easy?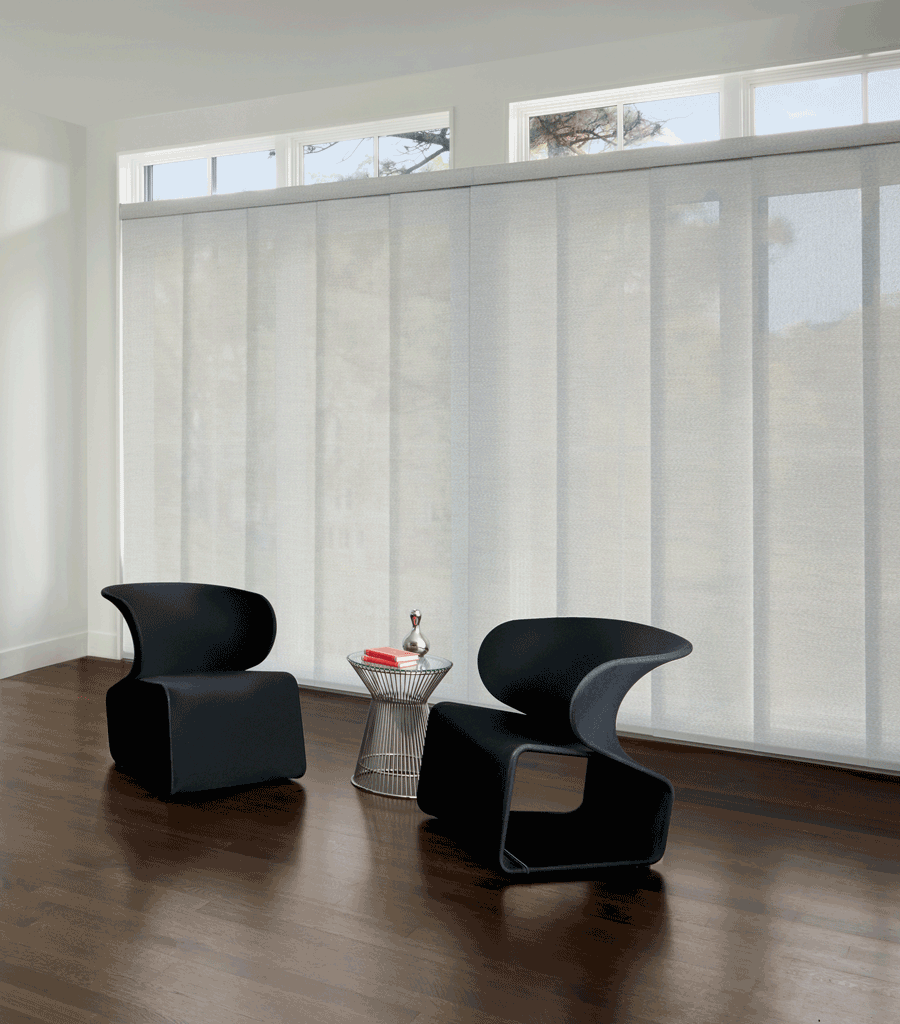 Home coordination can be just as easy. Our Whole House Solution ensures that all window coverings in your home flow together effortlessly. We have a number of vertical shades offered in gorgeous fabrics and textures that will complete your home design.
​Let's Get Started With Your Glass Door Solutions!
​Our team of designers are here to help you select the ideal solution for your lifestyle. From different fabrics and textures to operating systems, we are here to help you create a beautiful and comfortable atmosphere that you and your family will enjoy. Contact At Home Blinds & Decor today for a complimentary consultation!