Is your home graced with the presence of french doors? Elegantly stylish and extremely functional, french doors are a stunning design asset. While you probably love how they beautifully lead the way to your patio or another room inside your home, you probably don't love some of the common issues that come along with them. Dealing with everything from glare and heat to privacy concerns, more than once, you've probably thought about covering them. But what's the best way? If you need ideas for how to cover glass doors in your Fort Myers- or Naples-area home, you're in luck! We've highlighted the top features for french door shades, shutters, and blinds to help you choose. Take a look…
French Door Shades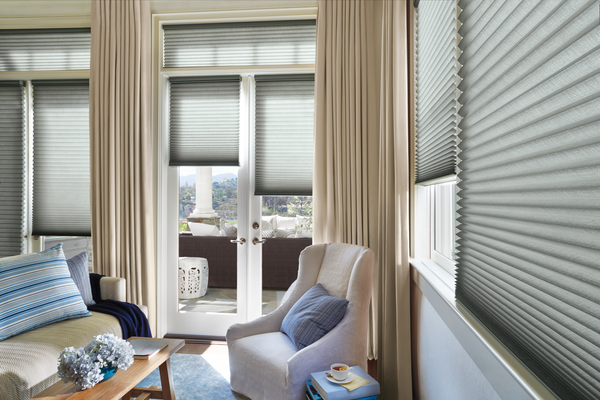 When it comes to dressing glass doors with window coverings, there's a lot to consider. On the door itself, you've got the type of handle and the size of the glass. In terms of lifestyle, you also have to think about your privacy preferences and how you want to operate the coverings. It can feel overwhelming, and that's why our experts love to help. We frequently recommend french door shades, like these Duettes, because they have so much to offer:
A sleek profile for stylish design & easy function
Structured insulation for maintaining indoor temps
Motorized operation for improved safety, control & convenience
A range of opacities available for customized light & privacy control
UV protection for safeguarding your decor
French Door Shutters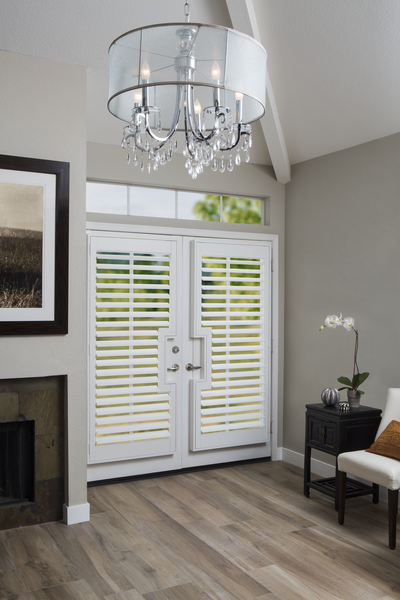 Do you love the look of plantation shutters? Then we've got good news…they're not just for windows. The timeless beauty and classic style of shutters are perfect for doors too! Plus, the latest innovations will further enhance the safety, function and design of your doors. With french door shutters, like these NewStyle hybrids, you'll achieve amazing results:
Customized look and function with door handle cutouts
Clean view-through to complete privacy with hidden tilt
Daylighting & no glare with directional light control
Protected walls, furnishings & flooring with UV blocking
Secure darkness with blackout options
French Door Blinds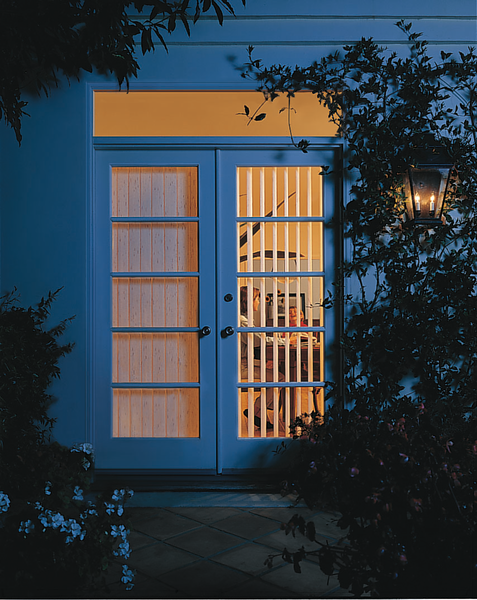 For glass doors, simple styling and easy operation are incredibly appealing. That's why many people opt for the tradition of blinds. Whether vertical or horizontal, they provide the function you need while beautifully complementing the design of your space. With french door blinds, like these vertical ones, you can have it all:
Simplistic adjustments
A view to the outdoors or full privacy
Directional light control and UV protection
An operating system that fits your preferences: you choose cord, wand, or motorization
Heightened styling with an array of paint, stain & fabric options
So…What'll It Be?
As you contemplate whether french door shades, shutters, or blinds will work best in your home, consider what's most important to you. Once you've nailed down your preferences and priorities, you'll have an easier time making decisions. Want some help? The At Home Blinds & Decor team would love to visit your home for a free design consultation. We'll show you options for french door shades, shutters, and blinds that can help you achieve all you want for your doors, home, and life! Get in touch with us, and let's get started!