Do you love the look of farmhouse design elements? Natural wood tones, a neutral color palette, mixed metals and soft linens, this popular style has brought cozy charm to your home. But what about your windows? Do you need window treatments–or maybe new ones to coordinate with your style? No matter the reason, we have farmhouse window treatments to inspire you…
Gorgeous Details
Decorating your home isn't an easy task. Farmhouse decor is the details. Each item is specific to the home and person decorating. Your window treatments should be the same! Plantation shutters are the perfect fit for you farmhouse home. If you want to further customize the look, distressed finishes are available to bring out the beauty of the wood.
Cozy Up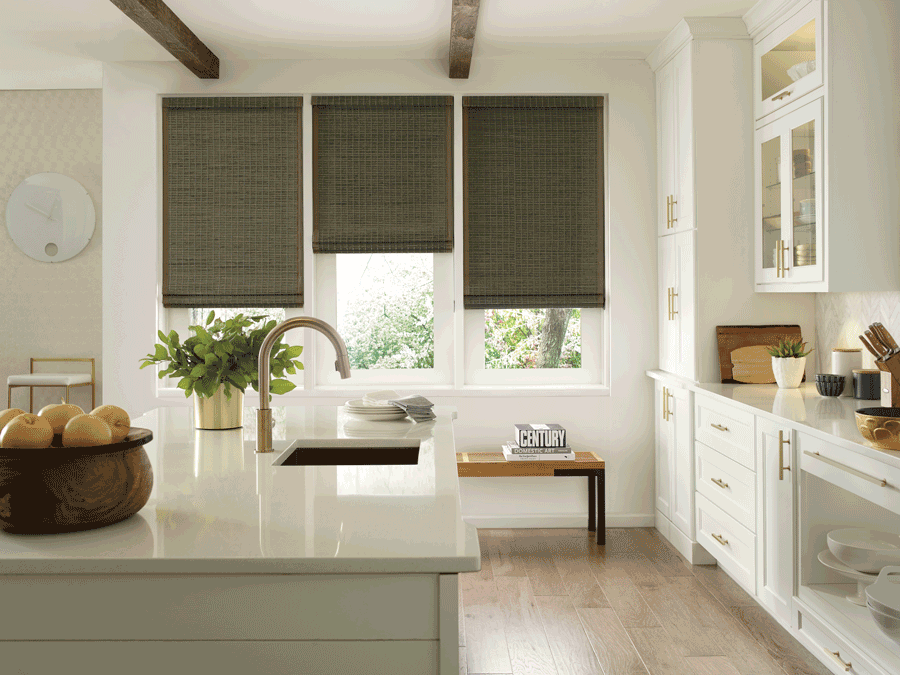 After adding wood and metal design elements, it might be time for fabrics to cozy up the space. Farmhouse window treatments in layers of fabric bring an extra layer of comfort to your home, while still maintaining the farmhouse look you worked so hard to achieve. And, the natural textures of these woven woods is stunning. Grasses, bamboo and reeds woven in coordinating colors will add rustic charm with dimension at the window.
Blending In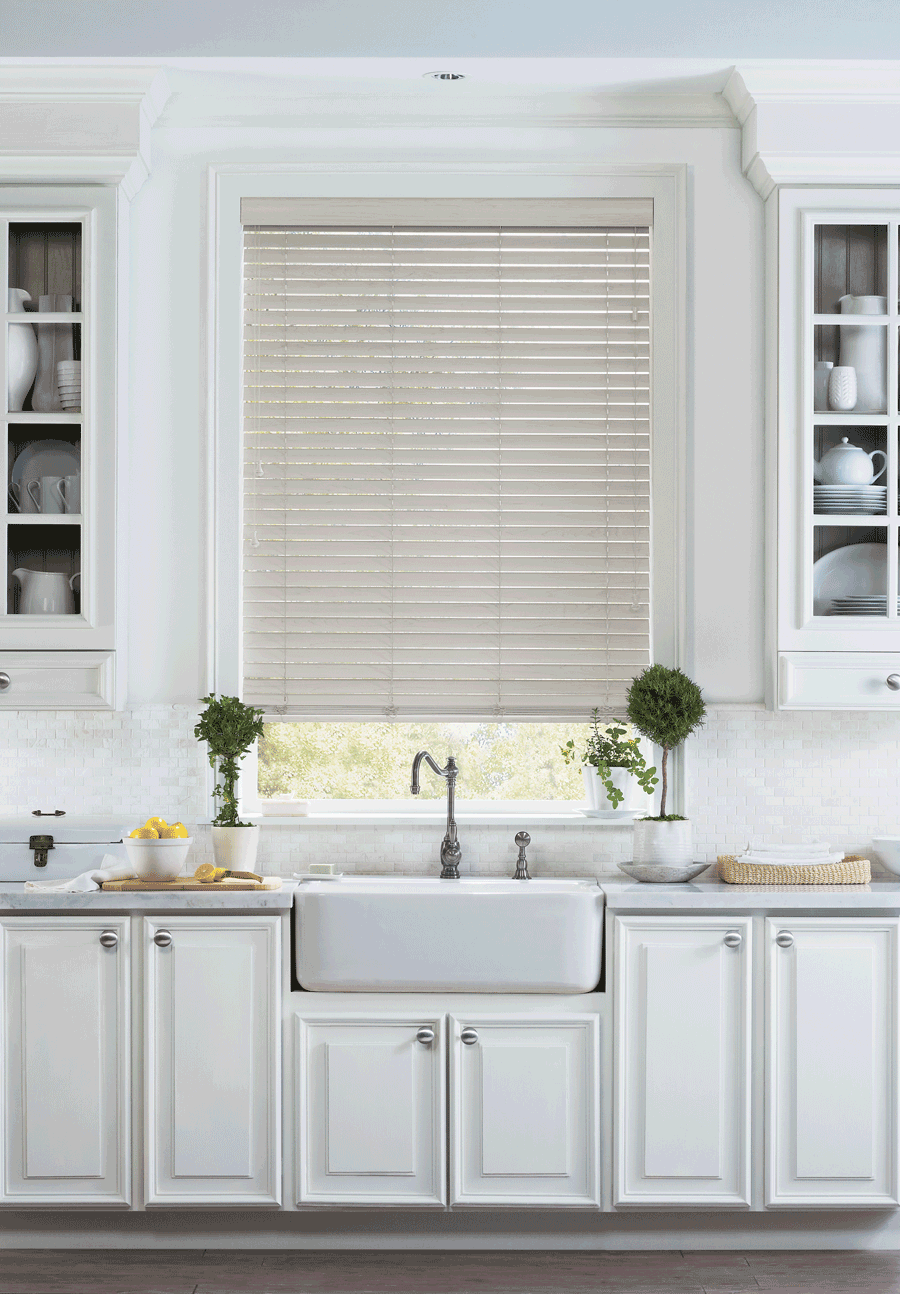 You want to make your farmhouse window treatments fit into your–already achieved–farmhouse decor. And, while the previous options do that in an amazing way, neutral colored window treatments are a great way to keep that neutral color palette. With functionality and style, these treatments will blend right into your new decor.
Style + Function with Farmhouse Window Treatments
The style, atmosphere, and function of a room are all important. You deserve window treatments that add beauty to your home while providing the solutions you need. It's all about finding the perfect window coverings for you and your home. The At Home Blinds & Decor team is happy to help you do that! Contact our team today to schedule your FREE in-home consultation.