Sleep is an important aspect of any household. And, while healthy sleep habits are good for all of us, they're easy to forego when life deals us change of some sort. Holidays, vacations, or special occasions are just a few examples of times when sleep can get thrown off. The good news? You can get back on track–even more easily with the right window coverings. The best room darkening features? We've got them!
#1 Dreamy Darkness
Depending on the time of year, the setting sun can make you feel like you should be going to be earlier or later. Especially during the summer, the sun sets much, which makes it hard for everyone to settle in for the night…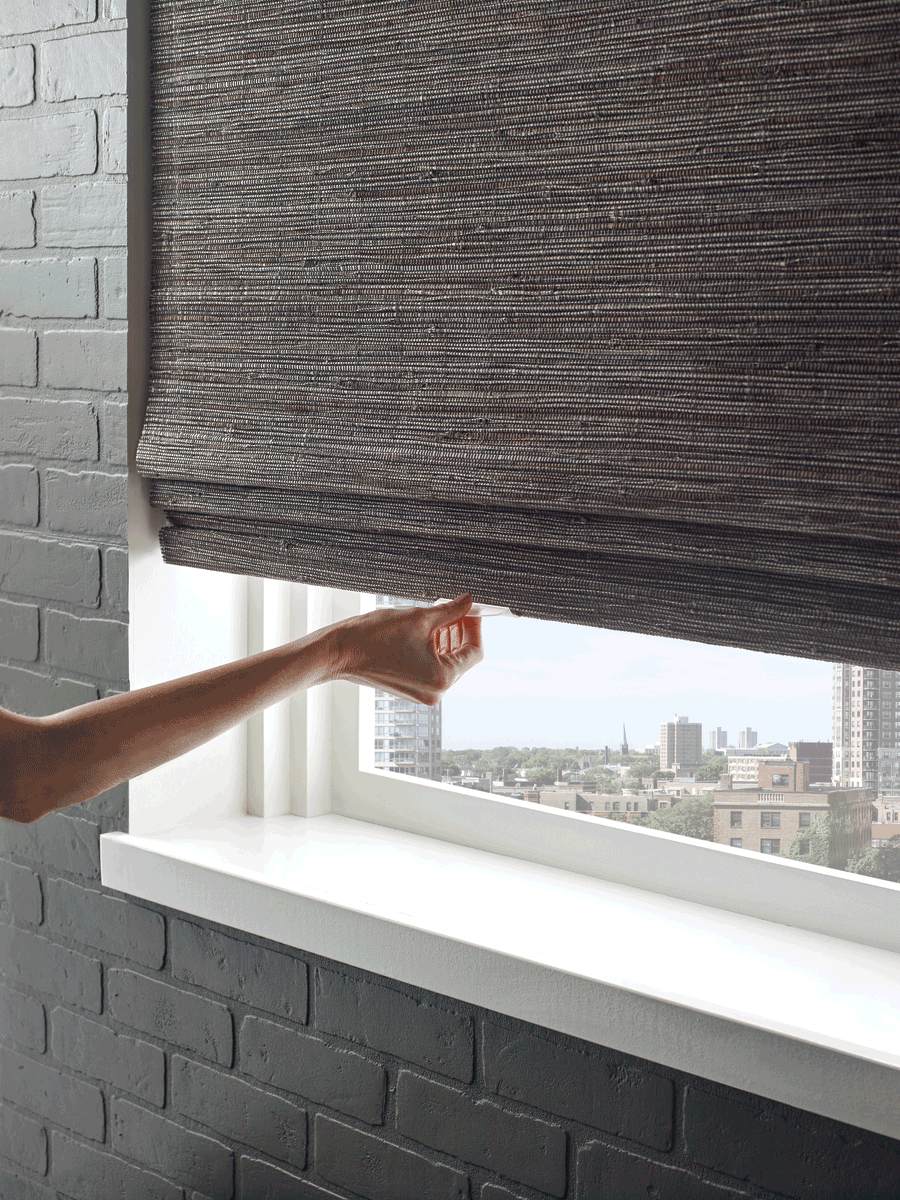 This can be difficult for adults and children alike! Plus, if you have little ones, you know how difficult nap time can be when the sunshine is pouring through your windows. The best room darkening shades block out the light, making your space calm and comfortable for a good rest. Even if the sun is still out, your kids' rooms will be transformed into a dreamy den!
#2 Daylight Solutions
The best room darkening window treatments block out the light, but you don't always want complete darkness! The right shades will provide room darkening solutions, as well as daytime solutions for light and privacy.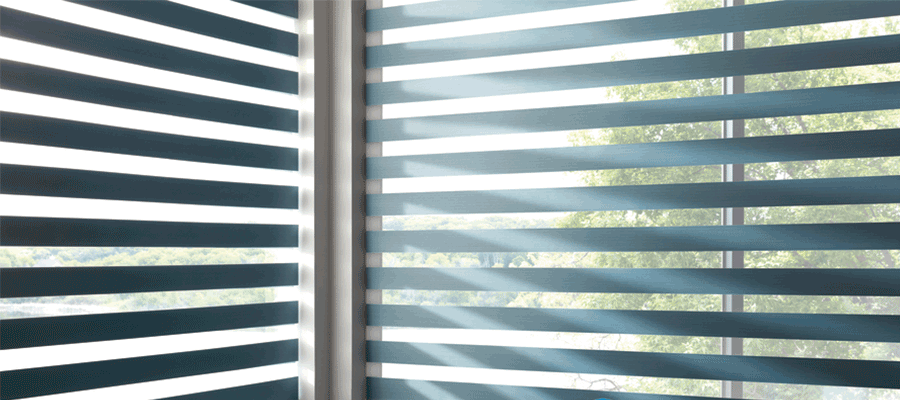 One option is a system that transitions from filtered light to room darkening. Designer Banded Shades, featured here, go from blackout to sheer with one quick rotation. A selection of the window shades we offer come with Duolite® dual shades, giving you a range of light control, from light filtering to room darkening on one headrail!
Top down bottom up shades are another great choice for bedrooms because you can allow natural light to stream across your ceiling while also protecting your privacy. Control has never been easier.
#3 Keep a Schedule
We already mentioned how difficult it can be to keep a consistent schedule because of the changing light throughout the year. But, what about a changing schedule. Perfect example: Summer vacation.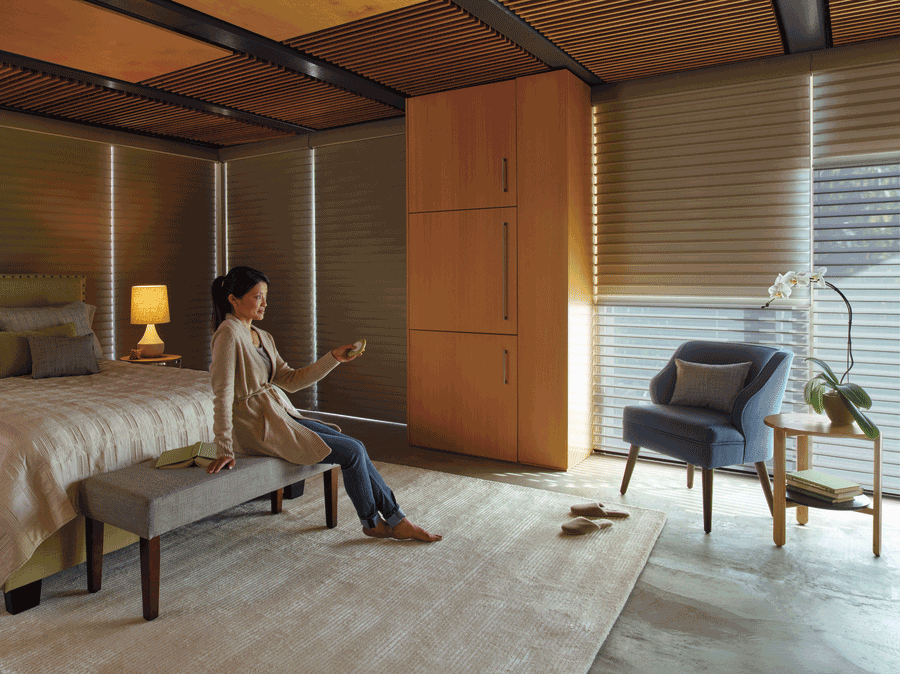 Does your typical schedule go out the window during the summer? It's hard to keep your family in a routine during these months…we get it. But, when it's time to get back into the swing of things, schedules are important! Scheduling sleep is going to be a lot easier if the "scheduling" part is done for you! This is where you could let PowerView® Automation become your personal assistant. Hunter Douglas' smart shades will begin and end your day with ease. Create a schedule to wake your family up with the rising sun. Then, get your bedtime routine started at the same time every night. Even if you forget, your window treatments will be there to keep you on schedule.
#4 Safety
There's no question when it comes to the safety of your loved ones. Children and pets are known for getting into everything! They love to explore, but you can't always be watching them. The best room darkening shades will give your family the rest they deserve while also protecting them.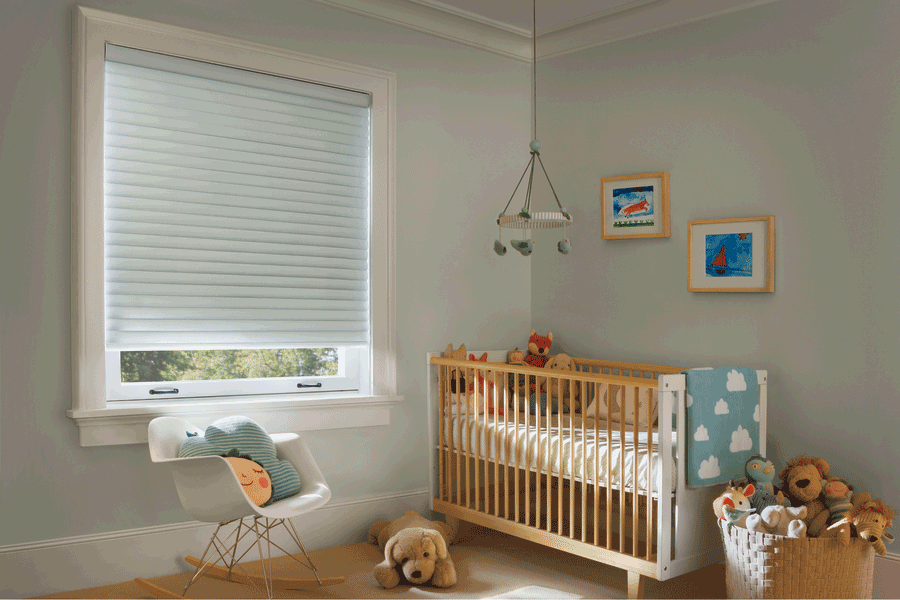 We have cordless options that will work great for your kids' rooms. Power shades are controlled using a remote or smart device. Another kid-friendly solution is LiteRise–they're easy to use, so your children can adjust their window treatments on their own. Everyone will sleep safe & sound.
Let's Explore the Best Room Darkening Features!
Do you need better light control in your home? Privacy? Safety solutions? We can help you find the best room darkening shades for your lifestyle. You'll enhance your sleep, create a simplified routine, and add style to your space. We want to show you all of your options. Contact our team at At Home Blinds today for a free, in-home consultation. In the area? Come visit our showroom. We can't wait to get started!