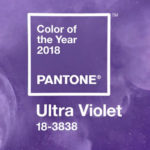 The Pantone Color Institute recently made their announcement for Color of the Year 2018. Each year, the chosen color influences the design world, but also serves as a reflection on our current society. The newest color, Ultra Violet, represents the future. Our hope and anticipation for the days to come will inspire our homes and lifestyles. This dramatic and inspirational color is a beautiful representation of where we want to be. Take a look at how you can capture the potential of Ultra Violet in your home.
Be Positive
Do you find yourself getting caught up in the negativity of our digital world? We're surrounded by it, but the Color of the Year 2018 is here to put a stop to it and remind us that we need to be positive. Ultra Violet, along with the entire purple color family, is known for peace and luxury. Subtle reminders throughout your home will help you embrace the good, enjoy yourself, and stay positive. Savor the beauty of rich colors with a glowing sunset. Treat yourself to a luxurious lilac blanket. Create an at-home spa with lavender-infused water and scented candles.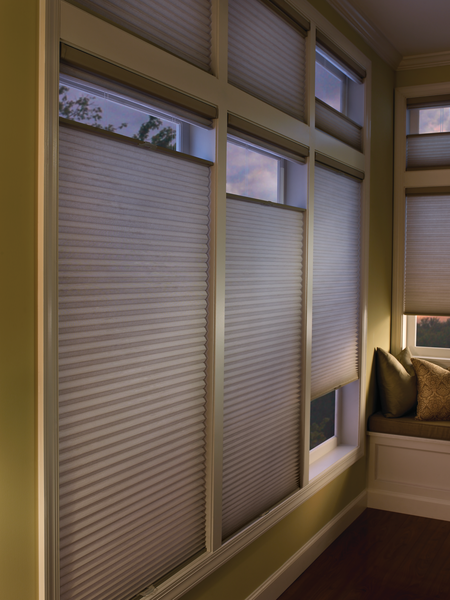 Make your home comfortable and welcoming with custom top down bottom up shades. The natural light will boost your mood, while the shade blocks the intense sunshine and keeps out glare. 
Take Time to Relax
Make 2018 the year to stay stress free. It sounds great, doesn't it? The Color of the Year 2018 is connected to mindfulness and relaxation. Capture the essence of Ultra Violet and make your home a calming sanctuary. Choose your favorite hue of purple, then find ways to bring it into your design. The key is to think small. A bouquet of fresh flowers will brighten your dining area. Diffuse lavender oil or light a candle for an instant calming effect. Or, simply find a small, purple accent piece and place it somewhere you look everyday.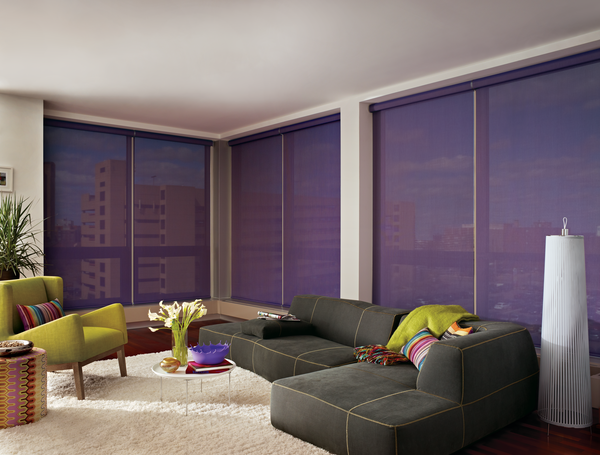 Take relaxation to another level with automation. PowerView® Automation gives you the option to create a set schedule, so your environment will be exactly how you like at every moment. 
Let Your Personality Shine
The bold choice for Color of the Year 2018 is a reminder to all of us that we should embrace our individuality. The hue is deep and complex, much like humans. Let Ultra Violet be your reason to express who you are and what you love throughout your home. Find furniture and accents that speak to you, like upholstery, fabrics, and pieces of art. Incorporate a unique pattern for a fun touch. You can't go wrong with showing off your individual style.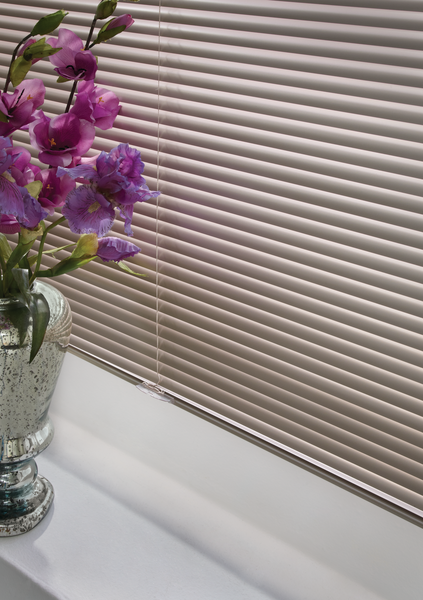 One great way to make a personal expression is with custom shades and blinds. They'll create the backdrop of your space with unique fabrics and designs that show off your style. 
Color of the Year 2018: Change Your Lifestyle
How will Color of the Year 2018 change your home and life? Whether it's helping you stay positive, de-stress, or show off who you are, we'd love to help be a part of your journey. We can show you ways to incorporate this gorgeous hue, or your favorite colors, into your design. Contact our team at At Home Blinds for a free, in-home consultation, or come visit one of our showrooms.