Do you go back & forth with the decision to cover your windows? Always comparing the benefits to the drawbacks? We understand both sides of the argument, and we're here to help you make the best choice. As we see it, there are many more benefits than drawbacks. We've compiled a list of our top 8 reasons why choosing the right window treatments is the best choice for any home. 
#1 Bye, Bye Glare!
We just can't have it! Today, our dependence on technology makes it impossible to go without a screen for work or play. That means annoying glare can be a constant issue! By controlling incoming sunlight, we can "avoid the squint." Prevent the need to relocate your workspace throughout the day, adding to our comfort & productivity with the right coverings. Don't fret–we've got specialty window treatments, designed to filter natural light and preserve the view to the outdoors, all the while reducing frustrating glare.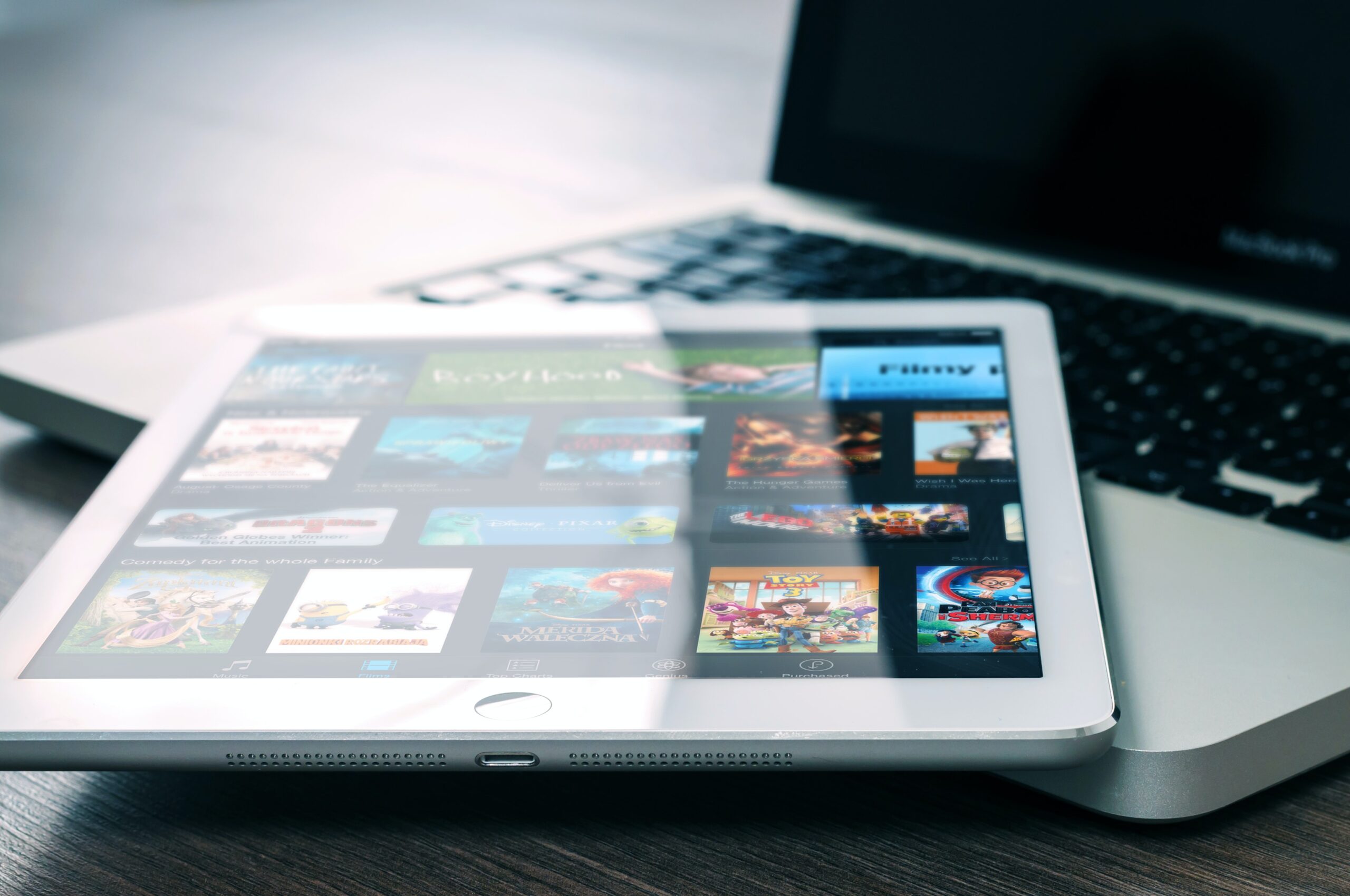 #2 UV Damage Control
Have you ever removed a rug and exposed the hardwood floors underneath? The color difference is shocking. This is just one example of the damage UV rays can cause to your home. Hardwoods aren't the only design element that can be impacted. Furniture, upholstery, painted walls & artwork are also victims to incoming UV rays. Cover your windows to add the best defense against UV damage. And, if you choose your window treatments with help from a specialist, your coverings can improve the style and function of your home as well. Good deal.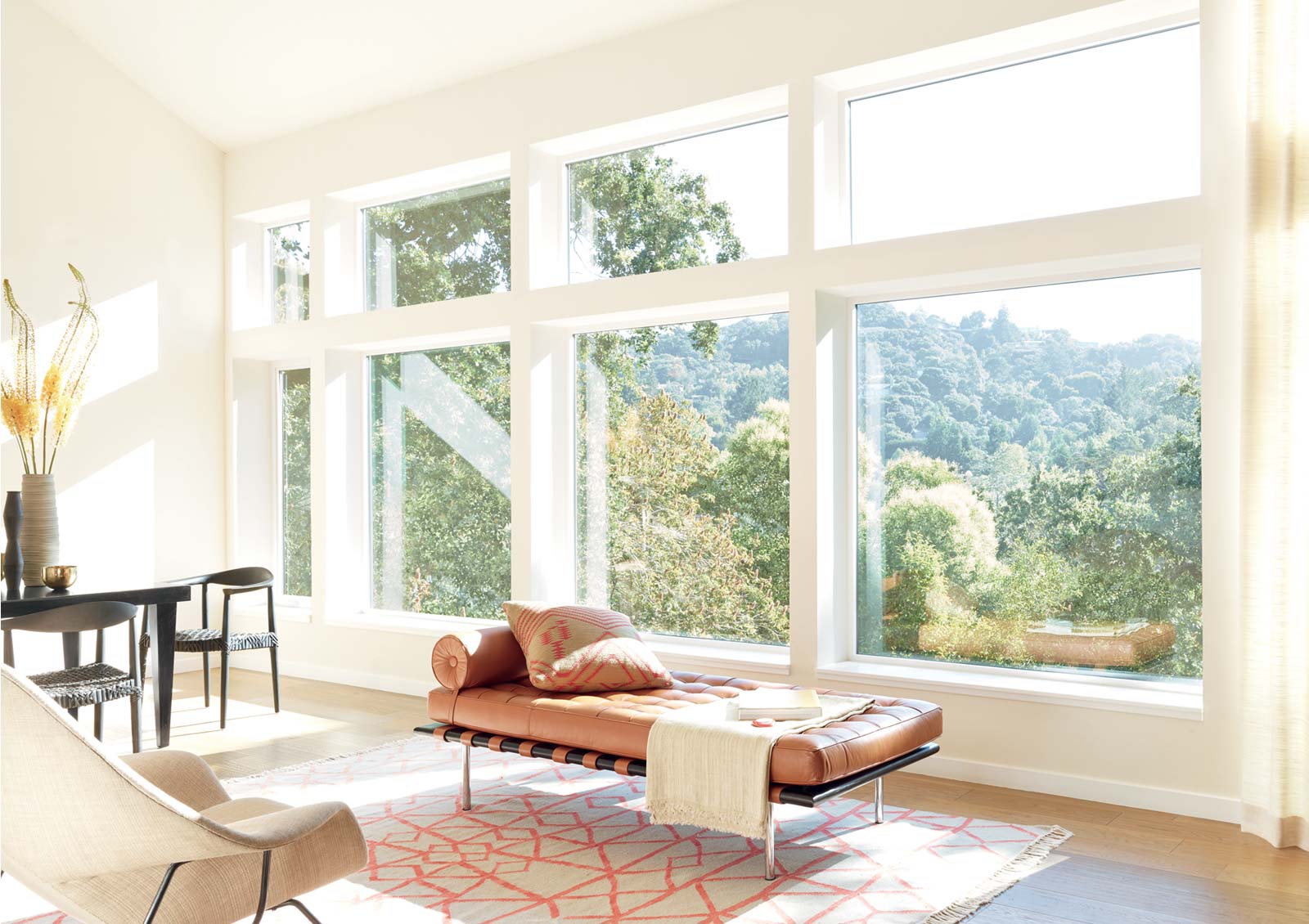 #3 Quality Sleep
We all know how important restful sleep is to our body and our mood. The CDC reports that 1 in 3 adults don't get proper sleep. Let's change that. When you cover your windows, you can improve the sleep habits of the whole family. Fall asleep faster, stay asleep throughout the night & sleep longer in the morning. Improved health and happiness is simple. An additional bonus for parents–your children may start sleeping through the sunrise…you're welcome!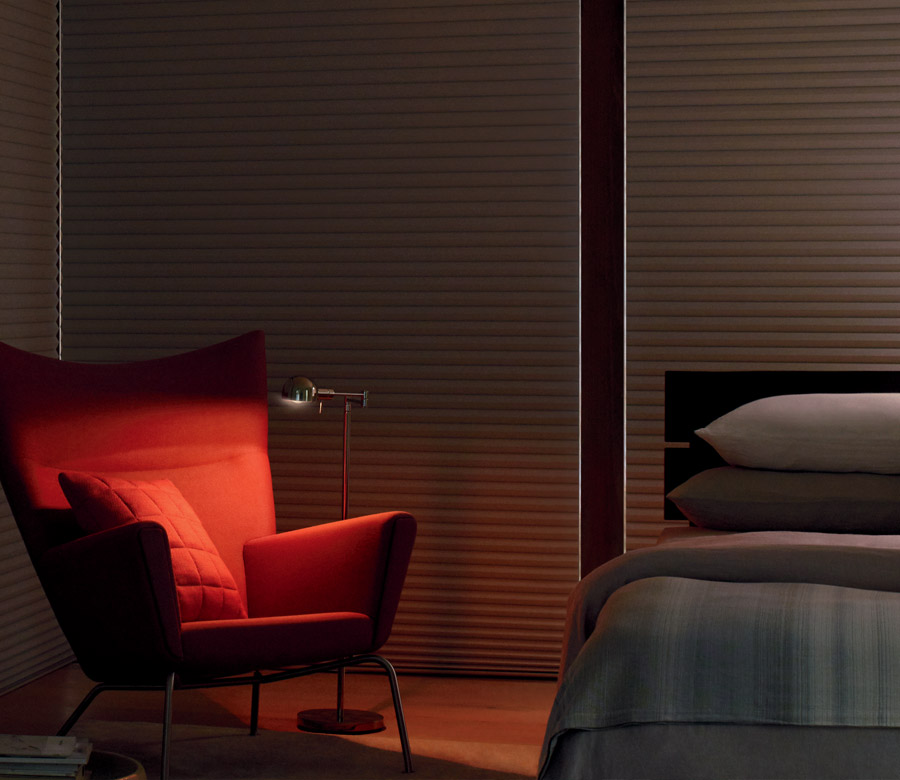 #4 Need Privacy?
It's a given that we need privacy in the bathrooms and bedrooms. Common sense, right? But other rooms need coverage too, especially at night. Try this experiment. When it's dark outside take a walk around the perimeter of your home. Without window treatments, your family is completely exposed. Strangers & neighbors alike get a clear view of what you're watching on tv or what you're snacking on! No one needs to see that. Protect your privacy with the right window coverings.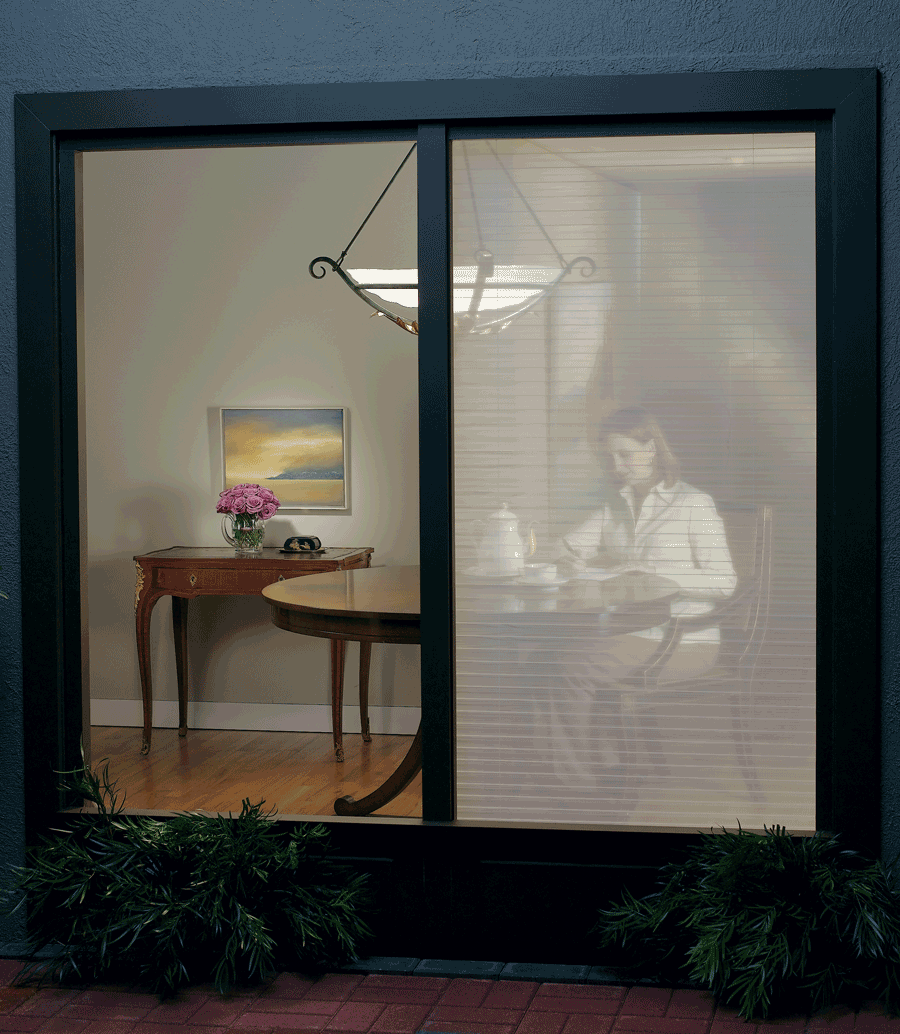 #5 Secure Comfort
Privacy leads us to our next benefit: feeling secure in your own home. Whether you live in the city or the suburbs, taking security precautions is important today. Cover your windows to block the view into your home. You add privacy and a feeling of comfort. In addition, when you're away from home, smart shades can provide helpful security benefits as well. Smart home tech can automatically adjust your motorized shades on a pre-set schedule. Any outsiders will think someone's always home. Smart home integration features are a helpful addition to a vacation property as well, you can adjust the shades at any time from any location in the world!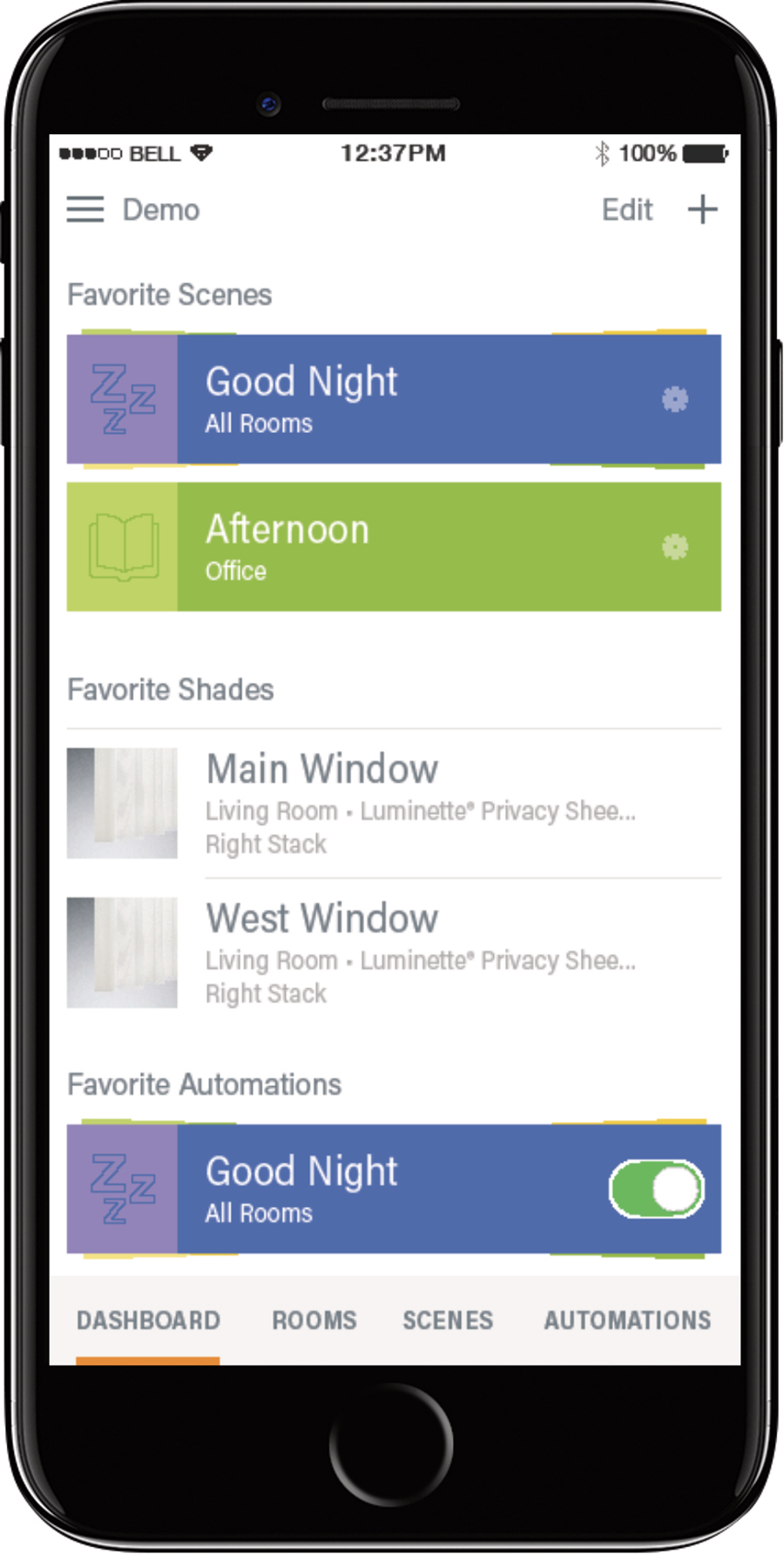 #6 Saving Money
Did that get your attention? It's true, you can save money on your utility bills when you cover your windows, no matter the climate. Energy efficient window treatments insulate your windows during extreme temperatures. Keep the heat out during the summer and prevent drafts during the cooler months. Sit back and admire your new treatments, and smile knowing you're keeping those energy bills under control.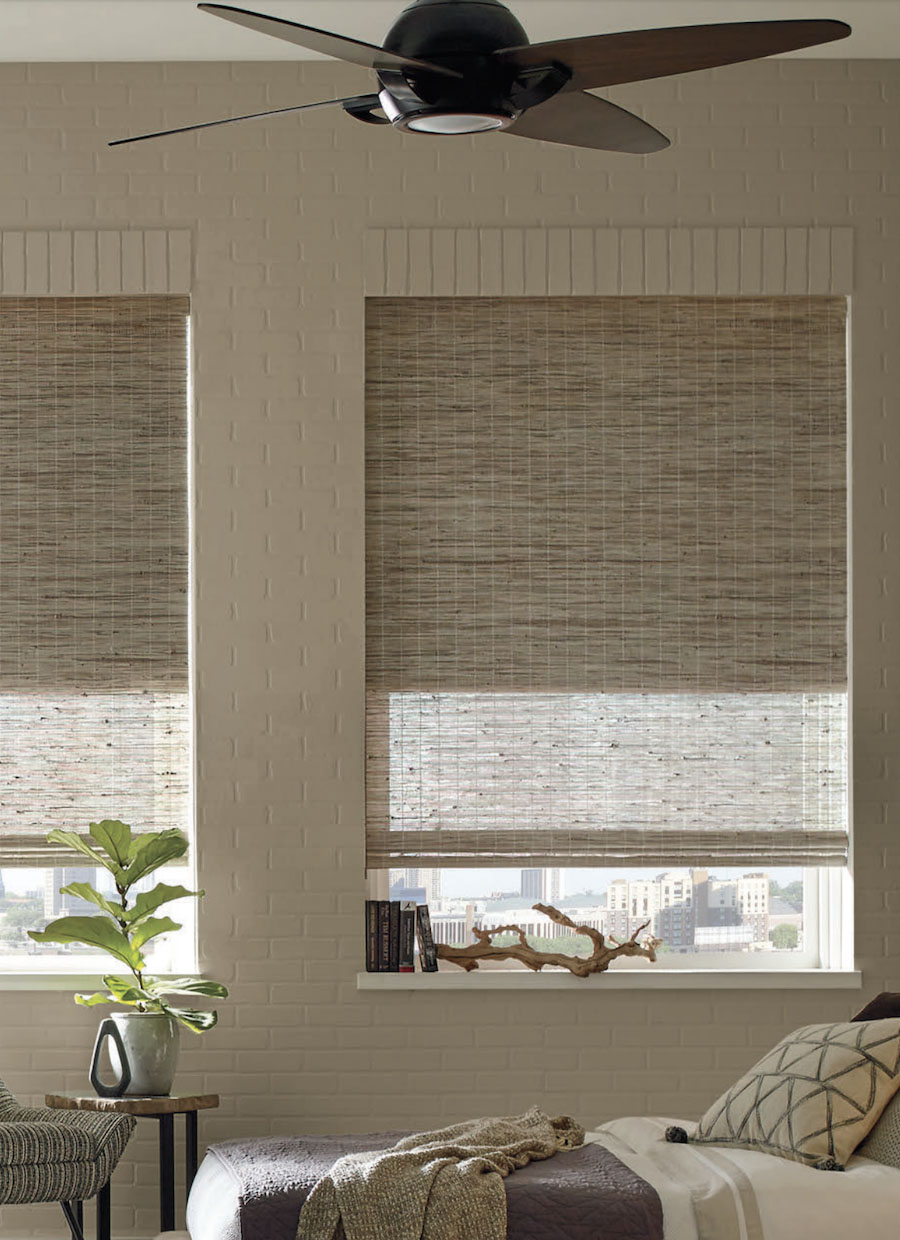 #7 Feel the Light
Enjoying the comfort of your home is so important. That makes managing light is a top priority! Gone are the days when window shades were used as an "on/off" switch for light–there are so many more options today. With new innovations, we can magically transform natural light into a soft enjoyable ambiance, creating the perfect environment in every room of your home–day and night. Let's get started.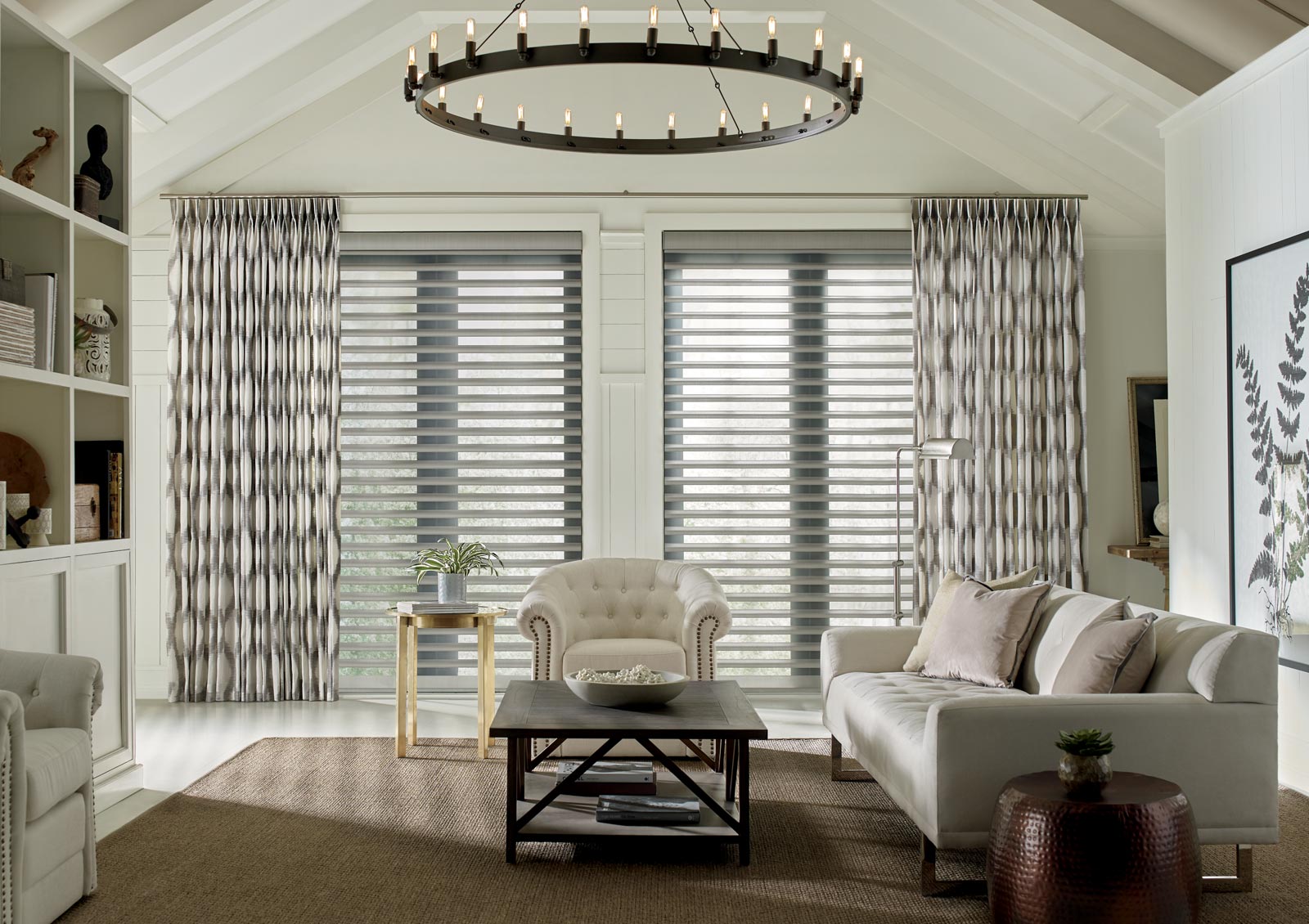 #8 Fashion Forward 
Clothing designers often encourage us to layer, layer, layer. This advice also works when you cover your windows. Want a well-appointed look to your home? Choose window treatments with fresh contemporary patterns and rich colors. Add texture to your space by covering your windows with natural materials like woven wood shades or plantation shutters. Finish your windows off with draperies that can frame the window and add a soft luxurious feel. With our help, your home will be magazine worthy.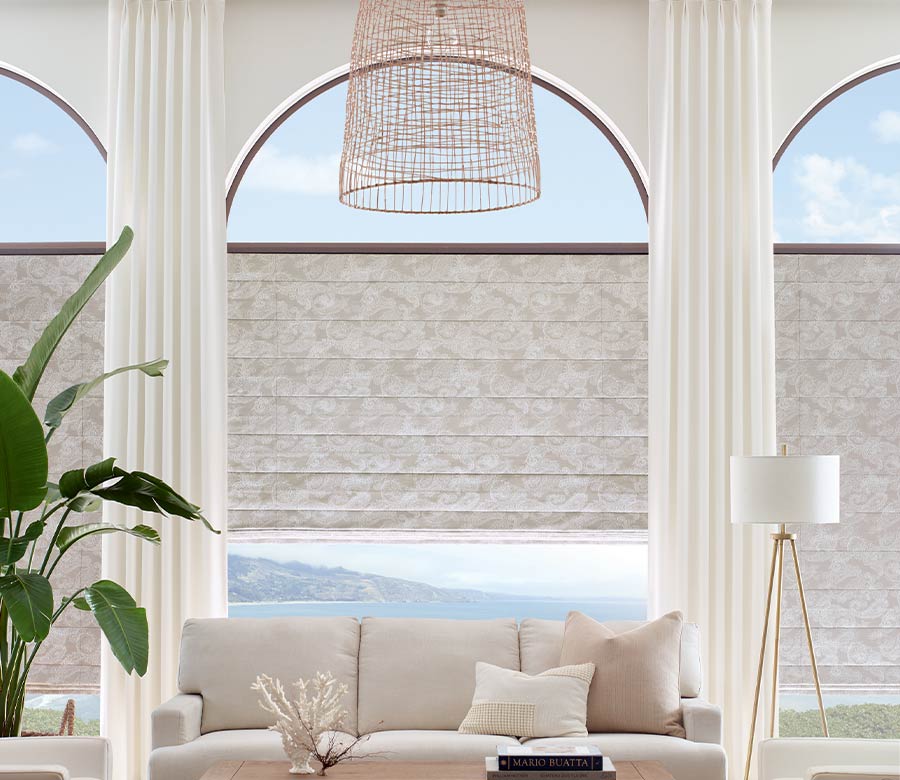 Ready to Cover Your Windows?
Don't all these ideas sound amazing? There are so many new products, new styles and new technologies to learn about. But, don't get overwhelmed! Let us help find the best solutions for your windows while improving the look of your space. It's our pleasure to sit down with you and discuss your vision for your home. We will listen to your wants and needs and make suggestions to fit your unique home. When you know you need to cover your windows, it's best to call in the experts. Get started with a FREE Consultation.