Isn't it fun to get the latest information from a design professional? Our experts weigh in on the top choices right now–for style and function. Let's sit down with At Home Blinds & Decor to hear what they have chosen as this season's Design Picks.
Which colors are most popular?
When it comes to those "foundation" colors, neutral is always going to be popular. It's soothing to surround yourself with subtle colors, like the grays and beiges. But, probably the one we are seeing the most is the "greige" trend, a marriage of the cool look of gray, but with the warmth of beige. Another option that we have seen more of is white. It really offers a clean backdrop. And, as far as colors, we are loving the accents of vibrant blues, greens and pinks. These design picks add charisma to a space.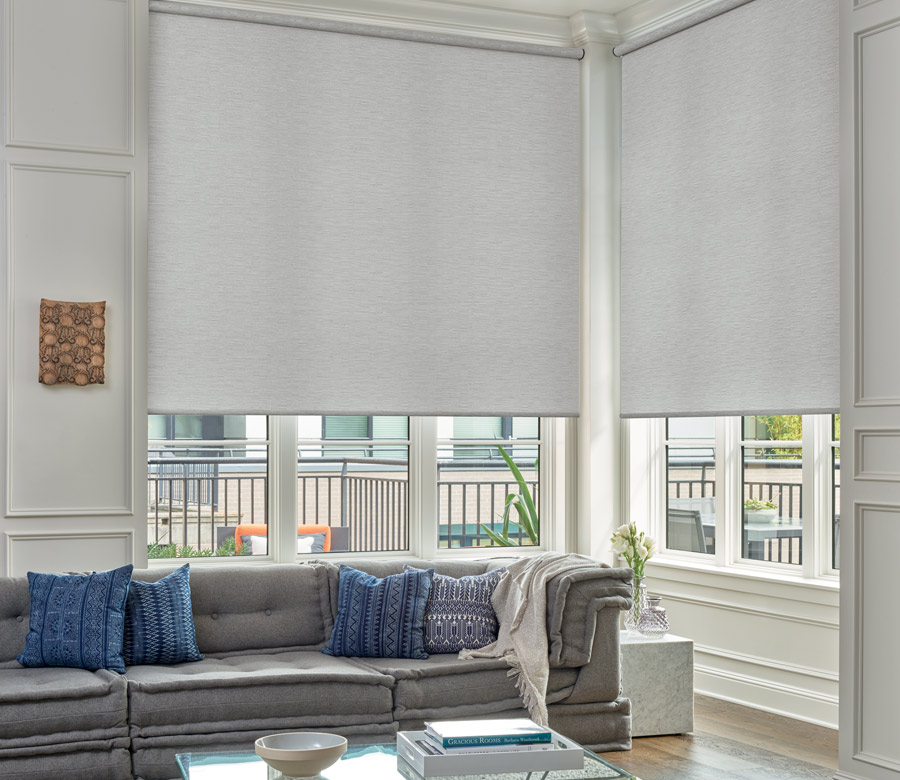 How about fabric choices?
There are some fabrics that will always remain timeless. Linens definitely add an "airy" feeling to the home. And, the popularity of woven fabrics and natural fibers is still a top choice. With an organic look, more and more clients are drawn to the earthy character that wovens can bring.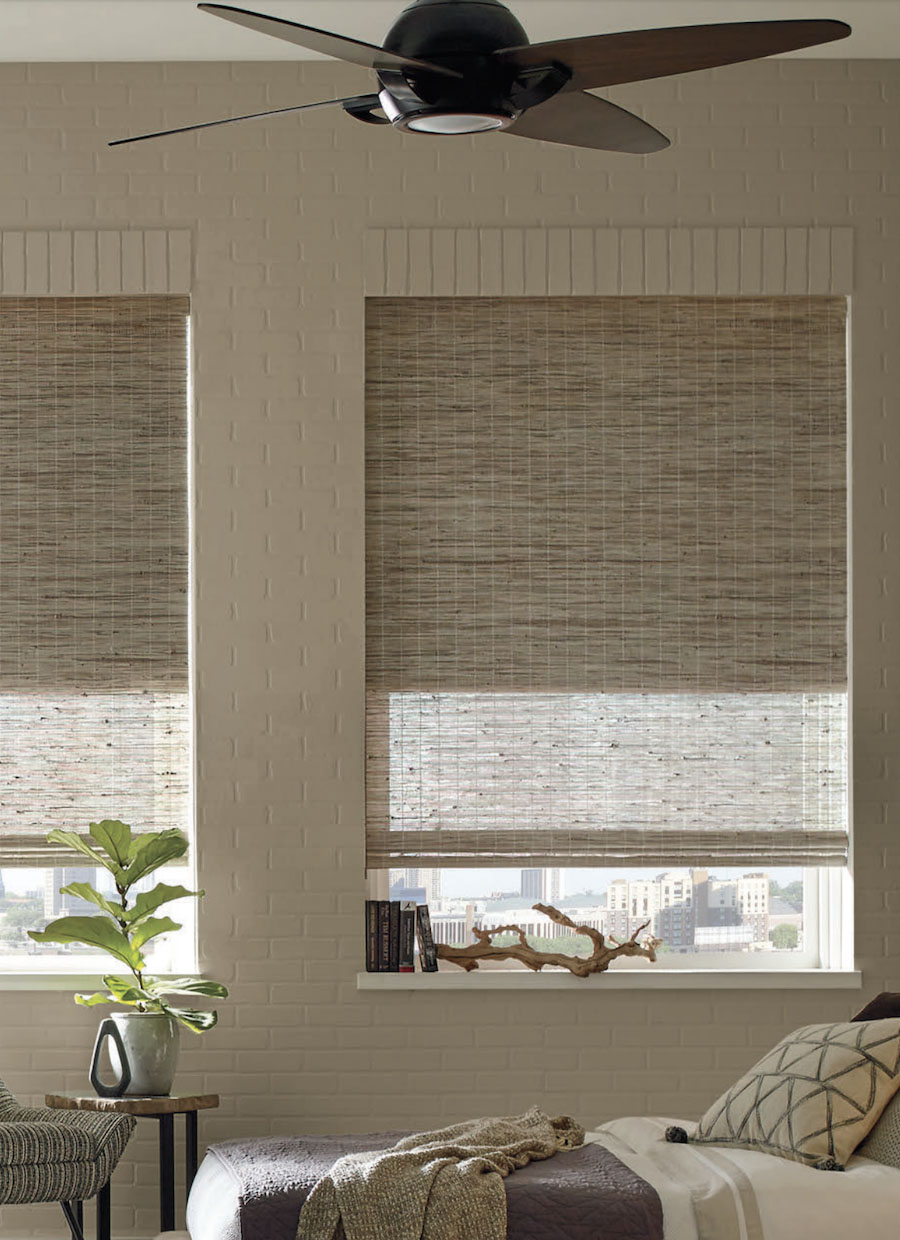 We've always said that the fabrics of a space can create the atmosphere. Our top design picks for window coverings do just that. Our woven fabrics offer one-of-a-kind styling to the look of a room, with perfect imperfections.
Which product do YOU love to show your clients?
We love showing off Pirouette shades. They're just a unique and dynamic way to style your home while also bringing in soft light. Pirouettes are perfect for Florida because they can soften the light–reducing the glare–but they also let you enjoy the view and bring in natural light.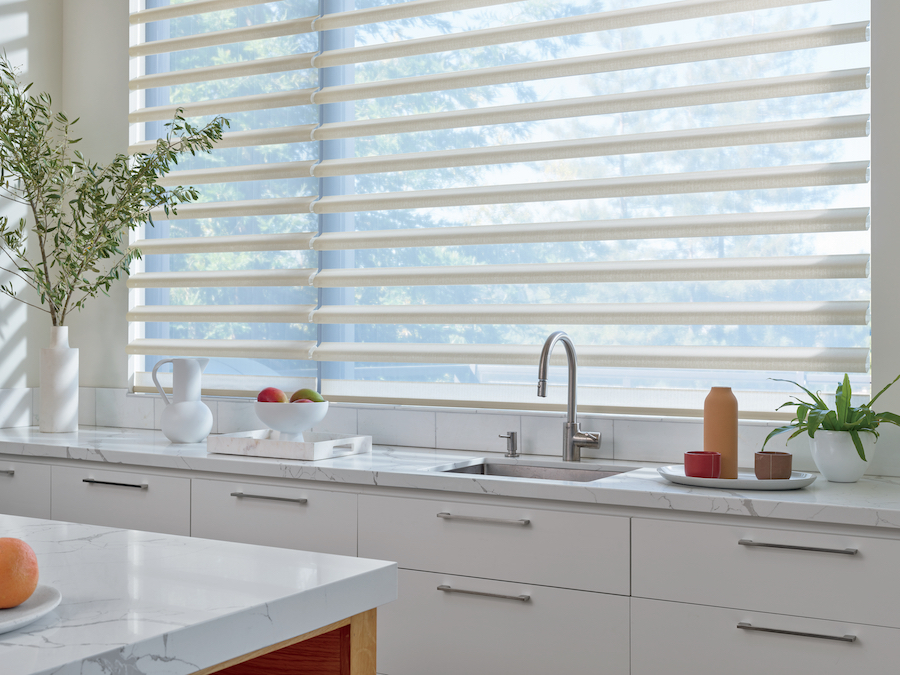 Is there a question you get asked regularly?
Yes–we are often asked about motorization and smart shades. So many of our clients have begun bringing smart home features into their homes. They are curious to know how automated shades work, but also whether they have to learn a whole new smart system. We're always excited to let them know that our smart shades work on almost every platform–it's so simple to add them into your home and just enjoy the benefits.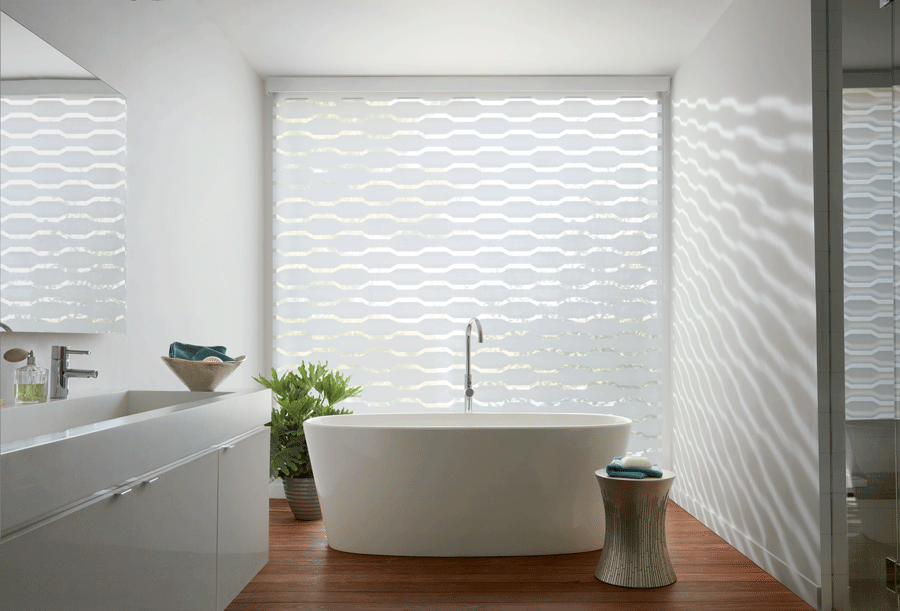 Let's Talk Design Picks!
When you want to style your home with the latest design picks, it's best to sit down and chat with a professional about what you're loving, what solutions you need and what's new since you last shopped. We'd love to come to you, or you can visit us at our Fort Myers showroom! We'll get the process started with a FREE consultation.