Our homes are more intelligent now than ever before. It's the added simplicity and convenience of smart home technology. Window covering automation takes these modern conveniences one step further by adding the element of intuition. Automating your home today means predicting your family's needs, providing the right adjustments based on the schedule. Let's discover how smart shades can make your home come to life.
Ease into Your Morning
Imagine waking up in a bedroom that eases you into your morning routine. As your alarm sounds, the darkening shades lower from the top down inviting the morning sun to illuminate your bedroom slowly. Then, just the right amount of light is allowed in so your privacy is protected. Now, grab your robe and tap your smartphone equipped with the PowerView® app, adjusting the bathroom shades for complete privacy. As you shower and get ready for the day, the kitchen shades rise up on schedule. The cold kitchen floor will be warmed by natural light long before you make it downstairs for your morning coffee. That's what we'd call a perfect morning!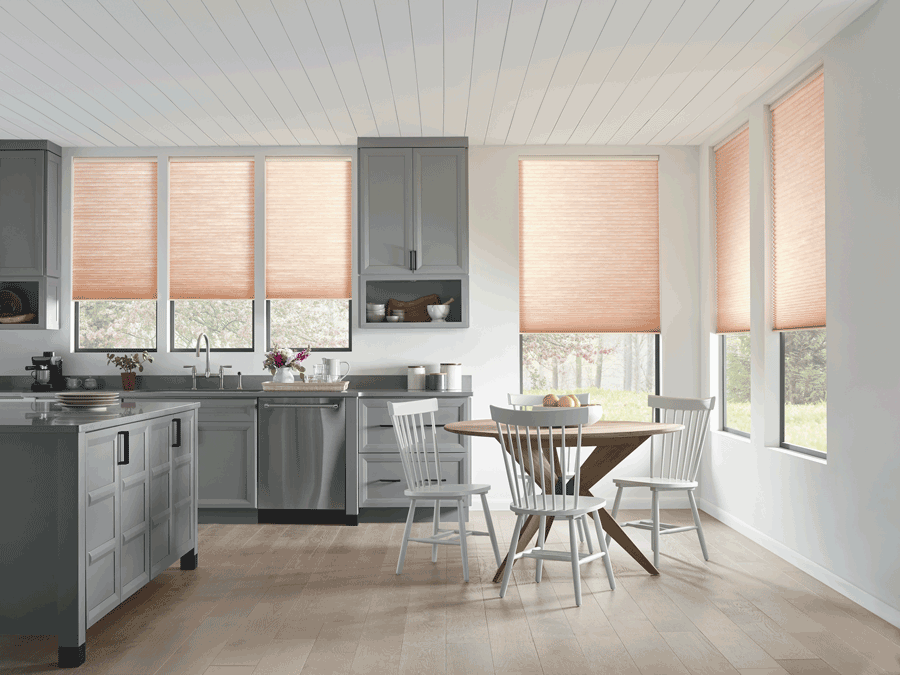 Daytime Protection
Protect your home when you leave for the day by setting your window coverings to close up automatically as your car pulls out of the driveway. With your window shades drawn, you can expect protection from UV rays and direct heat all day. But, don't forget your houseplants. They need a certain amount of sunlight, and by creating a schedule for specific plant needs, your smart shades will ensure their health! Now, even the plants are happy!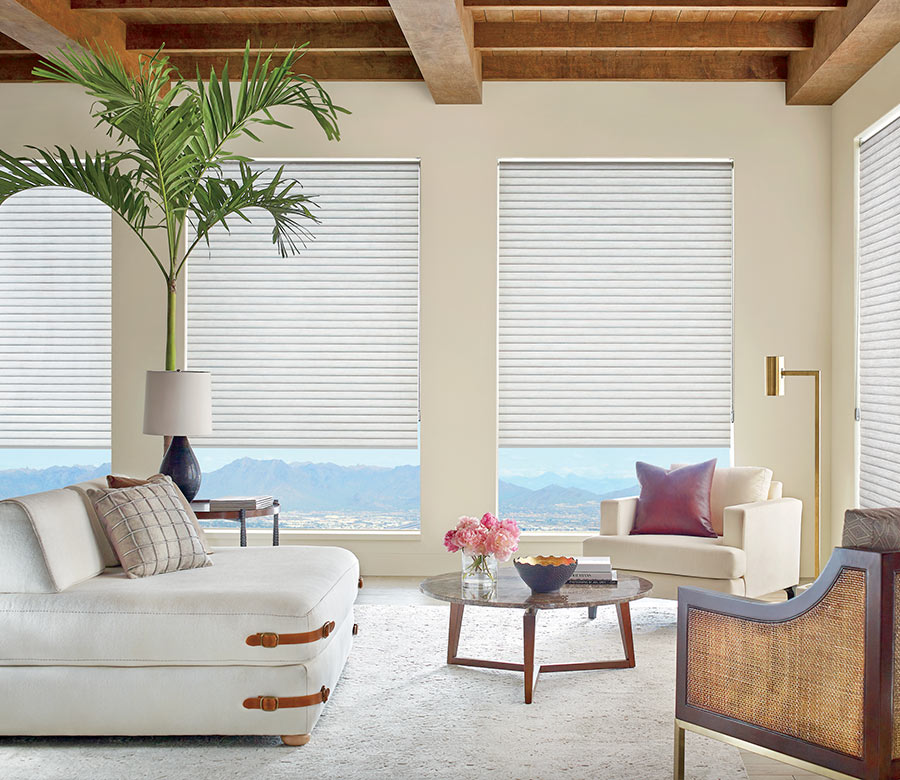 Staying Home Today?
Take advantage of working from home–it may not last forever. Fill your office space with soft, filtered light all day. By keeping the glare at bay, you can enjoy views of your backyard while making calls and being productive from the comfort of home. Continue to enjoy the short commute. At the end of the day, set your shades to rise up to signal you're ready for family time.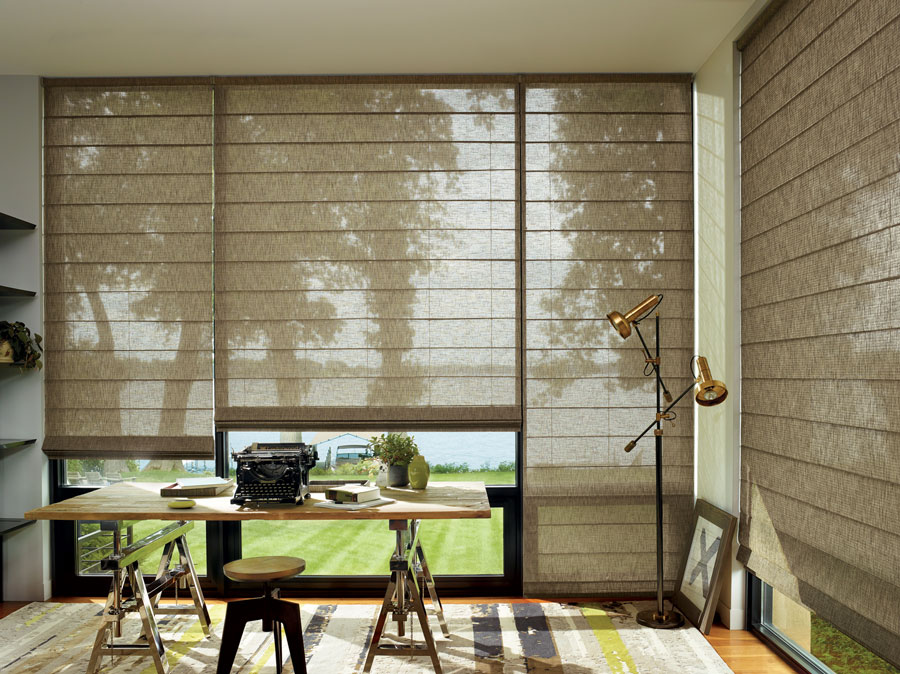 Enjoy Your Evening
There's nothing better than arriving home after a long day away. Pulling into the driveway to the glow of a friendly home waiting to greet you. Your automated window shades can intuitively adjust to close when you leave open again when your family returns home. Inside, the dinner table is ready but the setting sun still remains strong. With a simple voice command, it's easy to close the shades so everyone can enjoy a comfortable dinner together. By bedtime, rooms equipped with darkening smart shades are ready for a restful night sleep. Tomorrow, when we rise again, your shades will be set to do the same.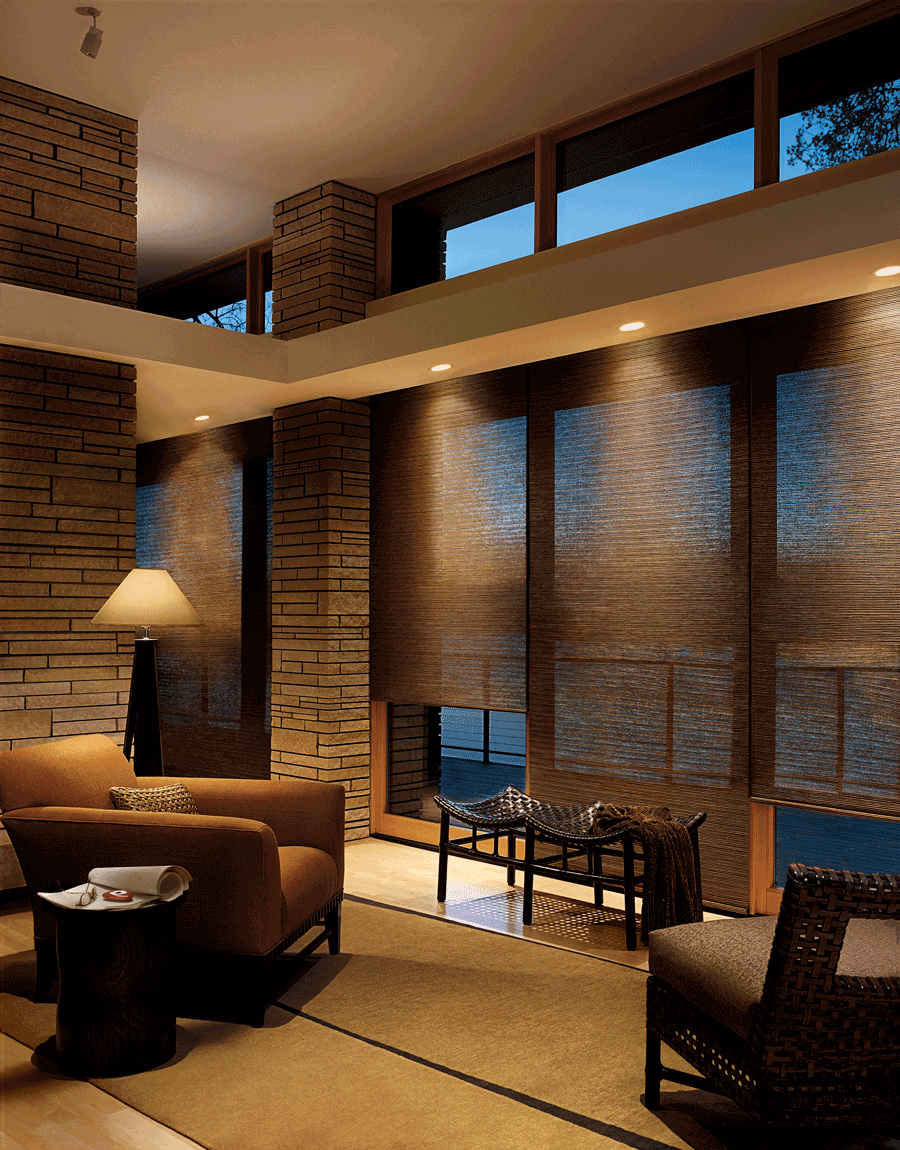 Automating Your Home. You Deserve It.
Automating your home is a simple way to add luxury and sophistication. The more intuitive your home is, the more comfortable it will be to host family and friends any time of year. Our team, of At Home Blinds & Decor, have reimagined homes in the Ft. Myers area for years by adding the modern conveniences of automation. Isn't it time to add simplicity to your lifestyle? Contact us and together we can design a plan that is right for your home. Free Consultations!