Each year, Pantone Color Institute announces a color of the year that they've selected. This year's is vibrant, fun, and does not disappoint! We're here to introduce you to Veri Peri, the Color of the Year for 2022, and how you can incorporate it into your home.
A Fun, New Take
This year's color choice was selected a bit differently than years past. Traditionally, Pantone selects the upcoming color of the year from a palette released during New York Fashion Week. For 2022, they wanted to shake things up with Veri Peri. This brand new color was not on the original palette–or in the Pantone collection at all! But, it encapsulates an energetic, fresh feeling that they wanted the world to focus on as we start 2022.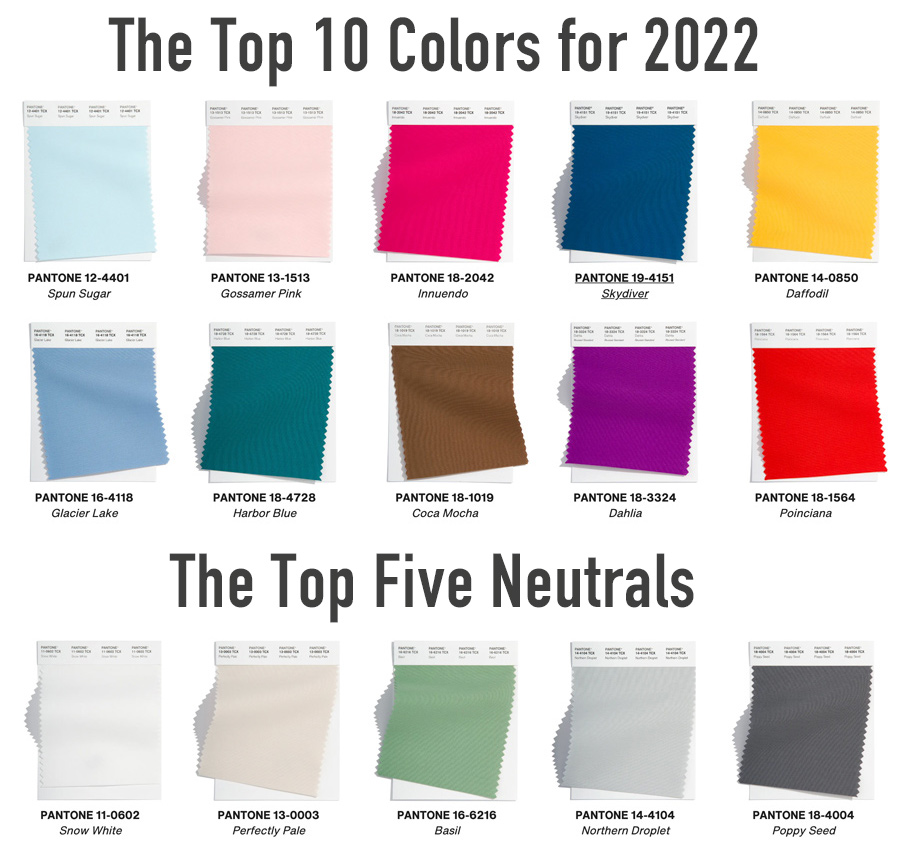 Creating a new color is no small feat. Pantone consulted with graphic designers, textile artists, color experts & more to formulate the color that appealed to the unknown of a new year. A color–full of comfort and familiarity–needed Blue, one of the most trusted colors on the wheel. Then, they balanced that comfort with excitement and creativity with Violet Red. The result? A blend of exactly what the world needs right now: Calming comfort and the excitement of the unknown.
Introducing Veri Peri
Very Peri will be seen in every facet of life, from footwear to fashion, and from hair color to home design. The way a person decides to incorporate it is up to the individual–exactly the message Pantone is sending. Be true to yourself, and let personal expression lead the way. Let's get to some home inspo, shall we?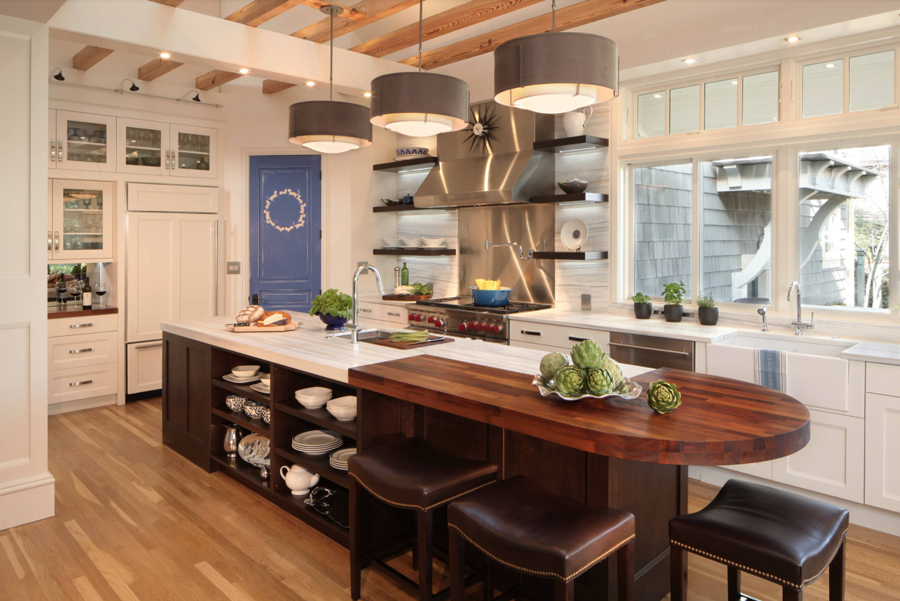 Are you craving a pop of color in a space in your home? Veri Peri is proof that a playful color can be added into even a traditional space. This purple pantry door tucked into the corner of the kitchen livens up the space and shows off the owner's personality while also fitting right in with the rest of the design.
More than Just Paint
Often when people think of adding color to a space or switching things up around the house, paint is the first place they turn to. While that can be a great design choice, this fun color also plays well with a pretty pattern. Wallpaper is making a comeback, and in the right place it can be the perfect choice!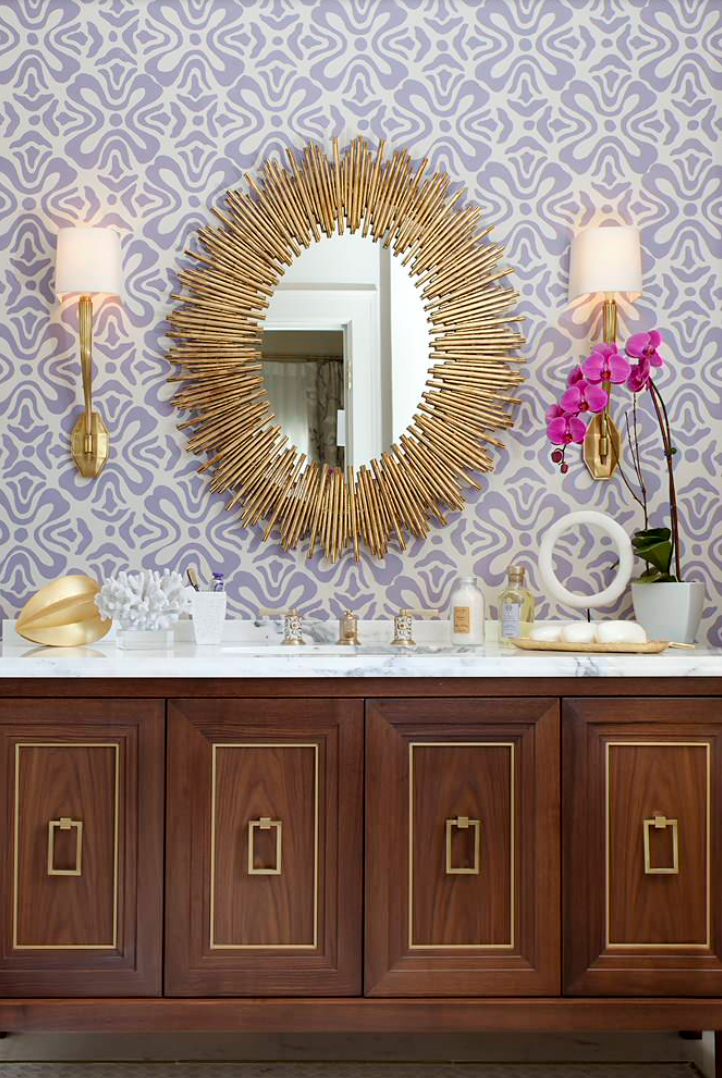 The Perfect Pop
If DIY projects aren't your favorite hobby, no need to worry! For the perfect pop of color, upgrade a furniture piece, bedding, artwork, or more with this pretty periwinkle. Look how stunning Veri Peri looks on these dining chairs.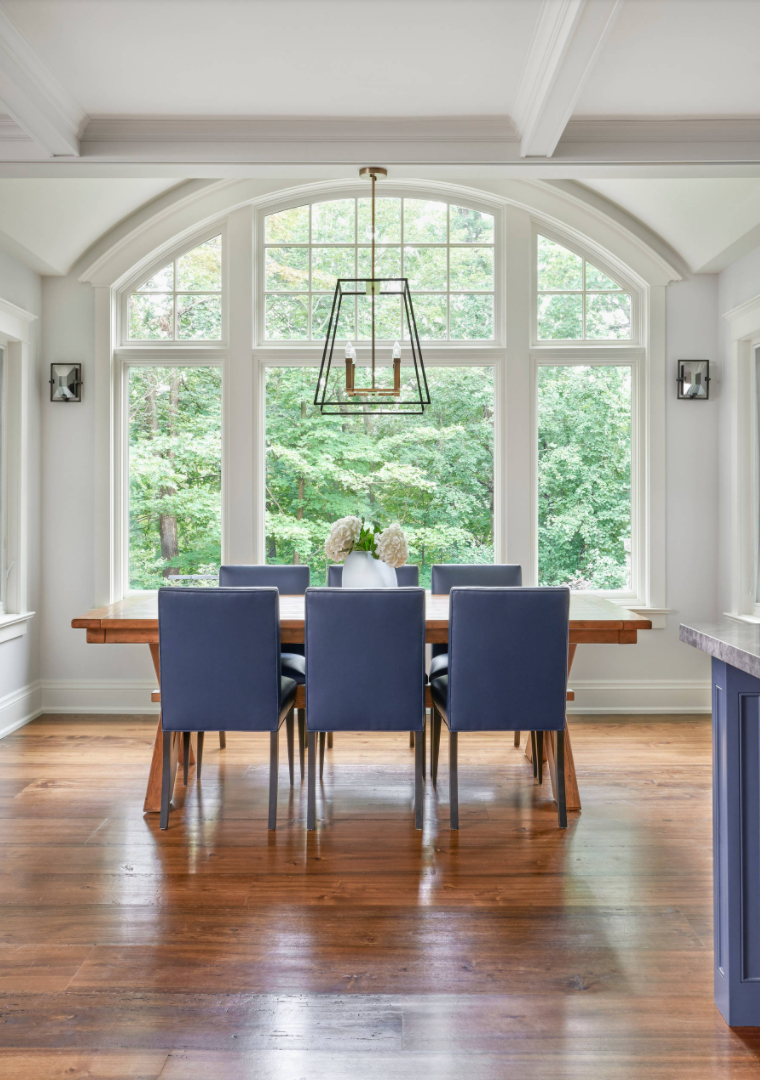 Color of the Year 2022
Whether you're ready to add this new hue somewhere within your home or seeking other design inspiration, At Home Blinds and Decor is here for you! Our team of experts can take your preferences and desires and help lead you in the direction of your design dreams. Contact us today for your FREE consultation.