Florida is known for its gorgeous sunshine and spectacular views. Inside your home, though, the two often don't mix very well. Uncontrolled light causes a whole host of issues that not only leave you feeling uncomfortable and frustrated, but that also make it impossible for you to enjoy your view. That's why we love an innovation available from Hunter Douglas: ClearView. These revolutionary shadings offer you light control and a superior view-through, so you can savor the splendor of living in the Sunshine State right from your very own home. This product feature is also available for Pirouette Shades.
This Is ClearView
Silhouette ClearView shadings give you the best view around. How? Well, like traditional Silhouettes, they feature fabric vanes that appear to float between front and back sheers. When you adjust the vanes open, they're positioned parallel to the floor and practically invisible. But, unlike the classic shadings, ClearView has a transparent, black rear sheer…and it's this sheer that makes the magic happen.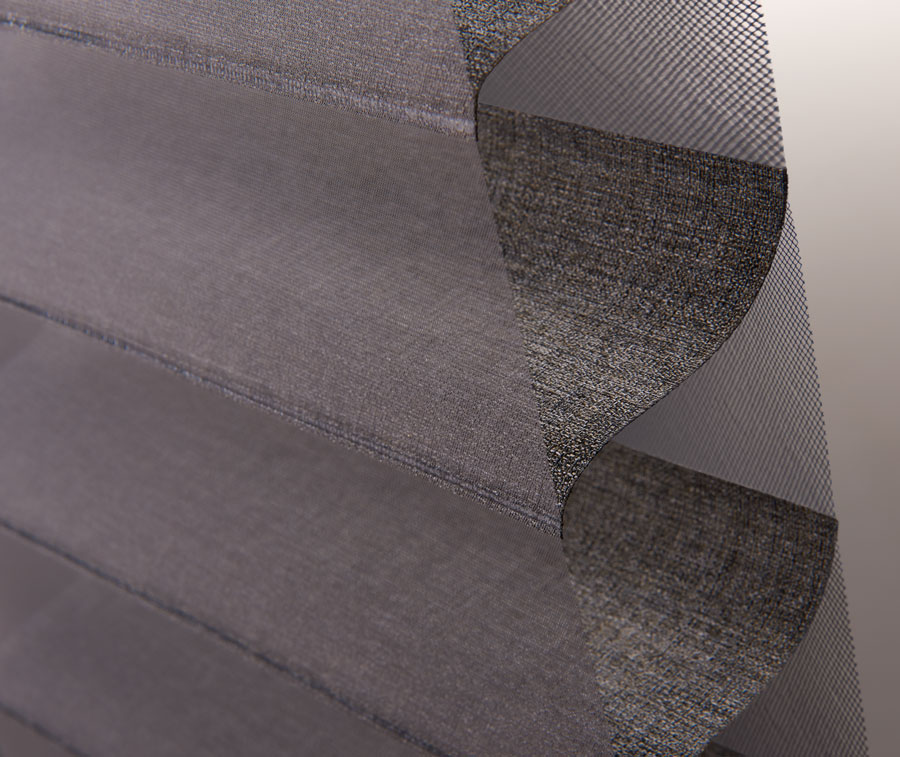 It amplifies the view-through–enhancing the color, contrast, and brightness to provide clarity to your view. The landscapes or cityscapes that surround you appear more true-to-life and more breathtaking than ever before.
Incredible Benefits
Are you thrilled about the possibility of achieving a heightened view in your home? Just wait until you hear about all the other benefits that ClearView has to offer! With the intensity of the Florida sun, it's common to experience harsh light and annoying glare–especially if your home features large windows that are meant to show off the view.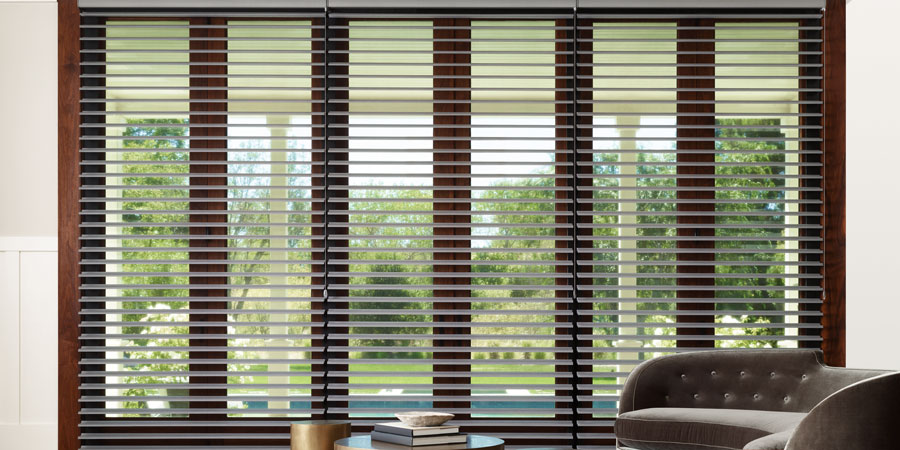 ClearView's sheer fabrics diffuse entering light, and the rotating vanes give you even more control over how much and where light comes in. Not only that, but they also protect your flooring, artwork, and furniture from the effects of harmful UV rays. So, you get a comfortable environment, safeguarded interiors, and a phenomenal view! Win, win, win!
The Silhouette Family
You might be wondering if this revolutionary new design will soon replace the traditional Silhouette. The short answer: No. And here's why. ClearView shadings are the ideal choice for windows where the view is everything. They enable you to experience gorgeous panoramas in conjunction with the benefits of shadings.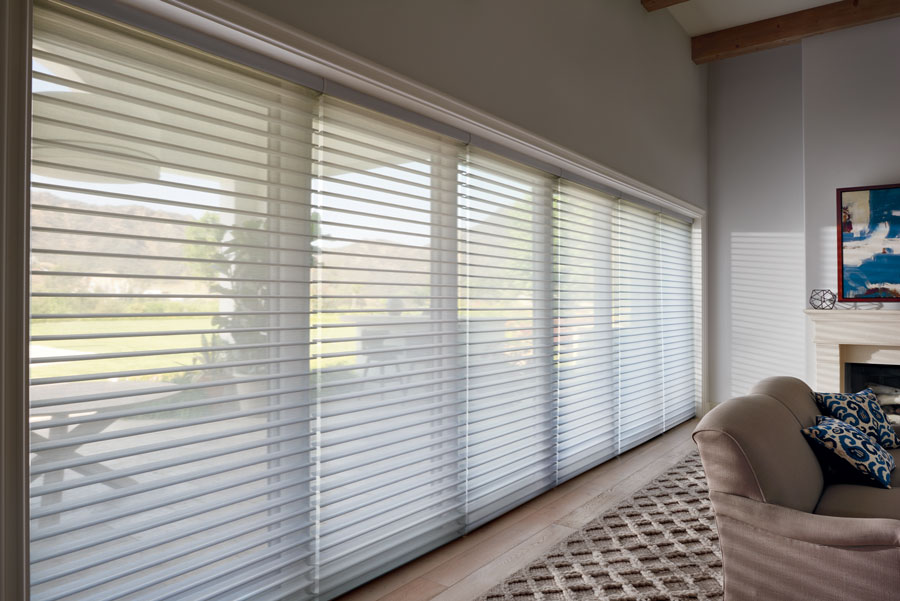 On the other hand, traditional Silhouettes filter the view-through to create a more glowing atmosphere. And, they also provide a bit more privacy. If you want even more privacy and room-darkening options, there's Silhouette with Duolite® which offers a secondary blackout roller shade to use when you need to block the light. In essence, the Silhouette family has simply expanded its ability to deliver incredible results for your home and your lifestyle.
Let's Compare
So what does ClearView look like in comparison to the traditional Silhouette? Here's a side-by-side photo. From just outside the home, you can see that there's a difference in privacy. ClearView offers a dynamic view out, and has a slightly more open view in.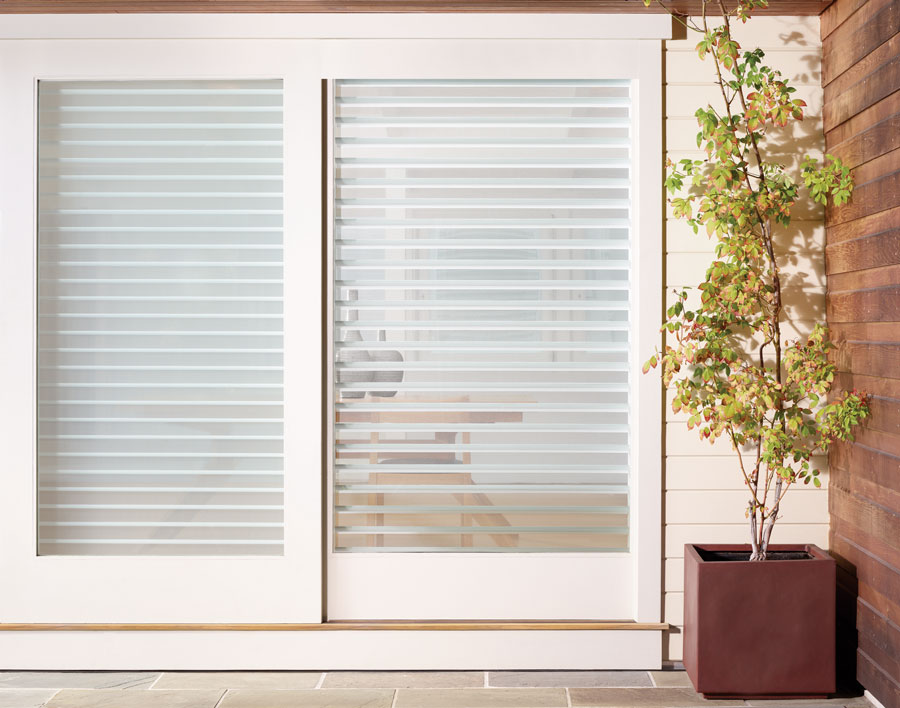 The classic sheer backing still enables a view out, but it also makes the view in much less apparent. But from the inside, with the vanes closed, they look identical! This means you can dress your windows with both–even in the same shared space! It's never been easier to customize the look of your home to meet the needs of each individual room and each individual window.
The Latest Innovations
ClearView is a revolutionary and exciting option for our Silhouette collection. They create a whole new set of design opportunities and customizations for your home. But, they're just one of the new products that Hunter Douglas has launched this year…alongside a number of new fabrics and features! The At Home Blinds & Decor team would love to introduce you to all the latest innovations. Come see us at one of our two showrooms, or let one of our design specialists come right to you. Contact our team for a free, shop-at-home appointment today!