If you could travel anywhere, where would you go? Whether you'd choose to explore an exciting new city, spend a weekend on a sandy beach, or go hiking through the mountains, a vacation can certainly revitalize your life. Imagine styling your home design around everything you love about your vacations. Relaxation, a great ambiance, and amazing design…your staycation awaits. Take a look at how you can create a refreshing home design.
Great Room: Make It Your Own
Known as the family room, or living room, the Great Room sees a lot of action. Whether you find comfort in your cushions after a long day, start your morning here with a cup of coffee, or use it as a space of socializing, your great room can easily become your favorite spot in the house. It's all about the home design and creating a space that brings comfort & convenience to your lifestyle.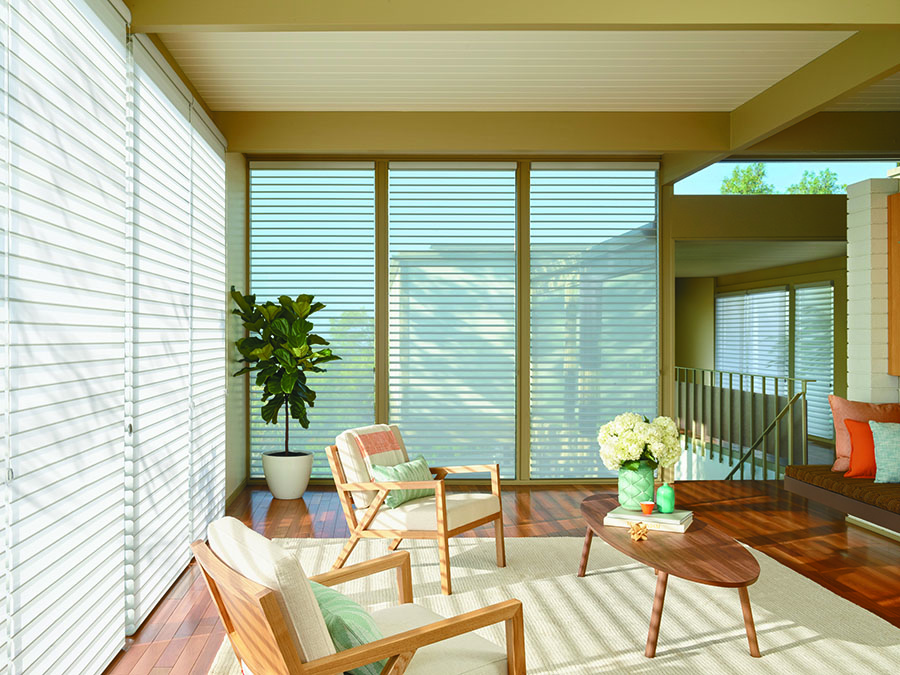 Helpful Tips: Consider how you use your great room. If it's for gathering, seating is key. Arrange your seating so that it encourages conversation. Is this room used for relaxing on the weekends, watching movies, or curling up with a book? Make sure the seating is comfortable for lounging. Atmosphere is also important; proper light control will fully enhance this room. Incorporate motorized shadings into your design. Create & save your favorite settings for every use, like movie night, morning coffee, or when you have guests visiting. You can control your light, privacy & overall atmosphere.
Bedroom: Rest & Relaxation
What's better than being on vacation, sleeping in, and forgetting about your daily responsibilities? Although you may not be able to sleep in during the week or avoid everyday tasks, you can certainly go to sleep & wake up in a place of peace and comfort. The different elements of your bedroom home design are key. From calming colors, to fluffy pillows, you can make your bedroom feel like a vacation.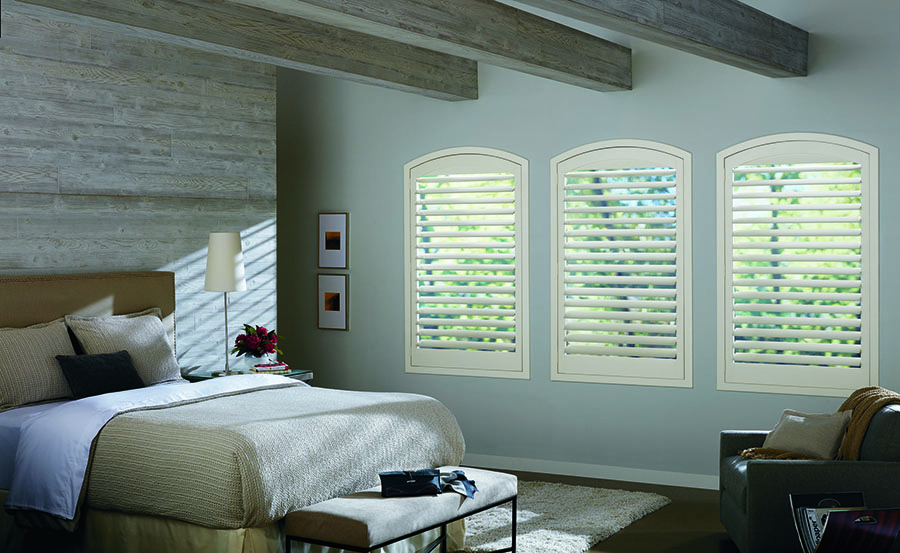 Helpful Tips: Along with finding calming colors and a soft comforter, one of the most important design elements for your bedroom is the atmosphere. It's hard to get a good night's sleep with light trickling through the window. Blackout or room darkening window treatments can fix this issue, and add amazing style to your design. The right shades will also protect your privacy, leaving you cozy & comfortable.
Dining Room: Spend Time with Loved Ones
Exploring new places and trying new things is what vacation's all about, but it's also about creating memories that will last a lifetime with the ones you love. Your home design can be just as welcoming. Focus on your dining room and/or patio area–the places you're most likely to entertain. Just watch as you create the perfect spot for conversation and memories.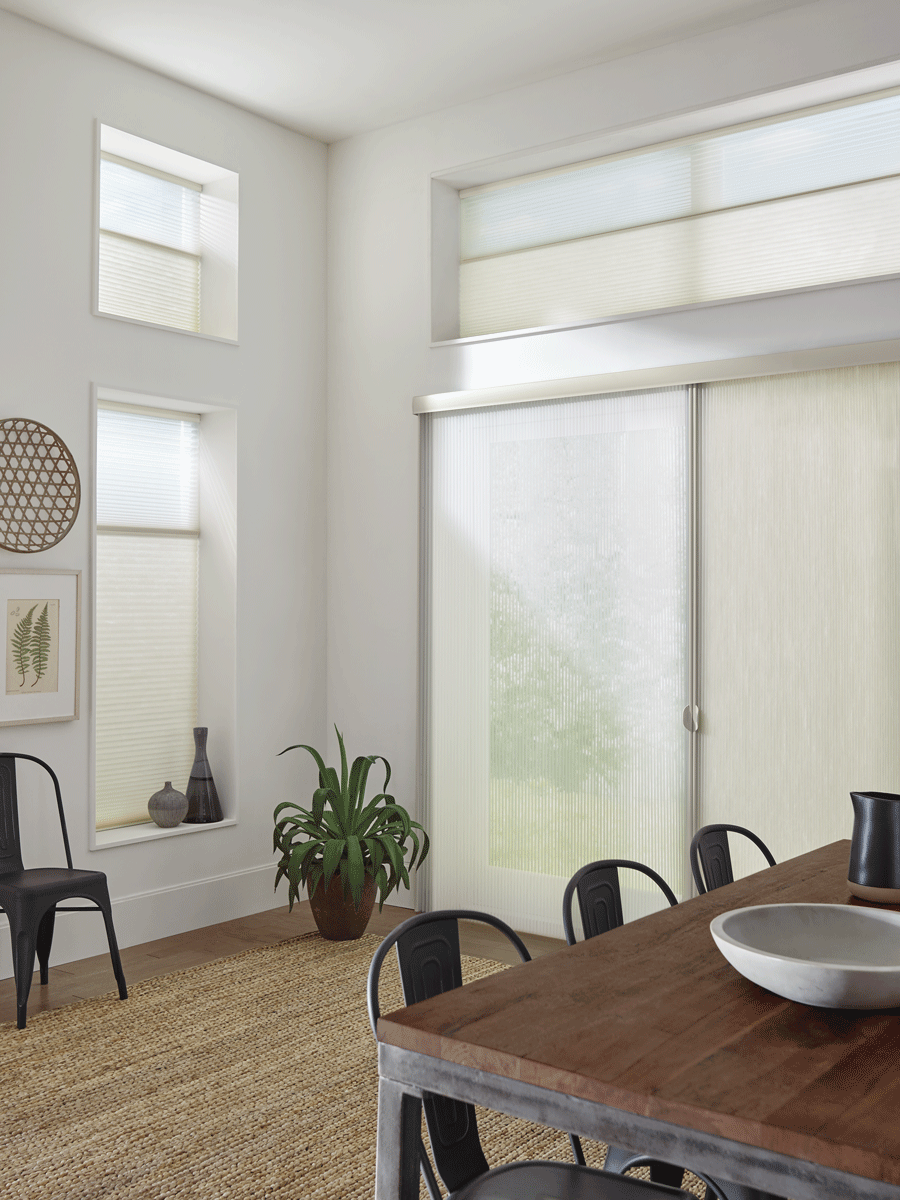 Helpful Tips: The most important thing to consider in your dining room is creating a space that is welcoming. Nobody can enjoy a conversation in an unpleasant environment. Incorporate light fixtures, like a chandelier or pendant, that shows off your style & gives you light control. Dimmable lights are perfect for dinner parties, or for creating a soft mood. Dress your windows in style, but don't forget about functional use. You'll preserve your gorgeous view, block off the harsh sun, and illuminate your space in amazing light.
Let's Get Started on Your Home Design
What elements would you like to incorporate into your home design? We can help you find styles that you'll love. Transform your atmosphere into a place of rest and rejuvenation…let's create your perfect staycation! Contact our team at At Home Blinds to get started.