It might feel like the days are shorter…and that's because this is the time of year that we have the least access to sunlight. If you're looking to brighten your home this fall, we've got 10 ways to do it.
1. Just Paint  
Dark colors absorb light, and while the latest trend in design is showcasing rooms with dark, moody paint colors, you've got to know your space. Dark colors will work best in sun-facing, bright rooms. But, in many areas of your home, you'll want light colors. You don't have to go bright white–there are many light neutrals on the market. And, if it's been more than 5 years, fresh paint–even the same color–will brighten the room.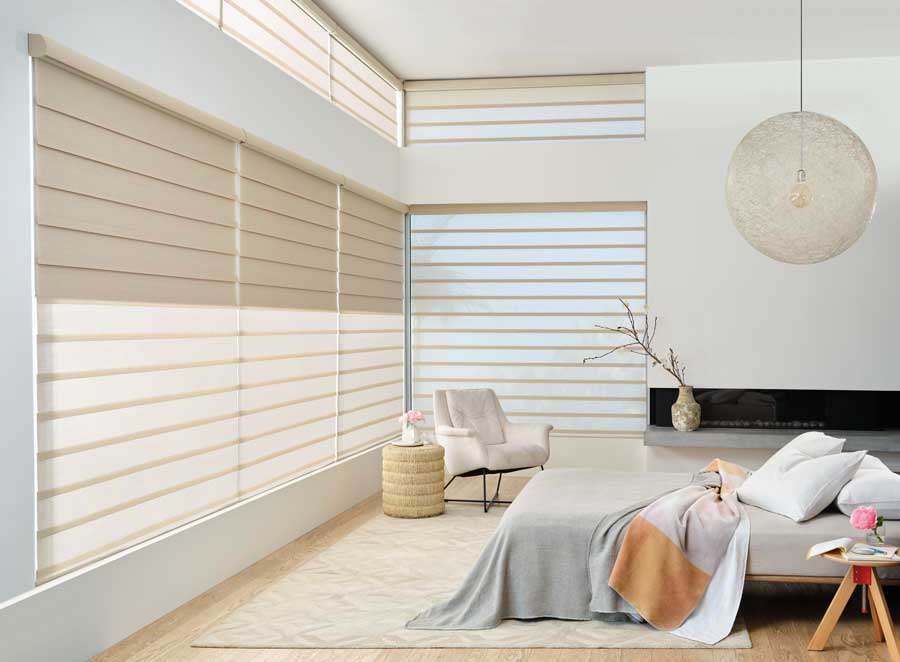 2. Sheen Matters
Speaking of paint, the sheen of the paint is as important as the color itself. The higher sheens, like satin, will shine more. While the lower ones, like matte and flat will absorb the color. Save flat sheens for very bright rooms, and use higher sheens for the dark spaces.
3. Light Sources
The saying, "Variety is the spice of life," applies to more than just food or wardrobe choices. When it comes to ways to brighten your home, having a variety of light sources available will go a long way. Consider the ways you use the space, and bring in lighting that will enhance the function. Sconces, lamps, hanging lights or recessed lighting are all ways to upgrade your home if you only have one overhead light per room.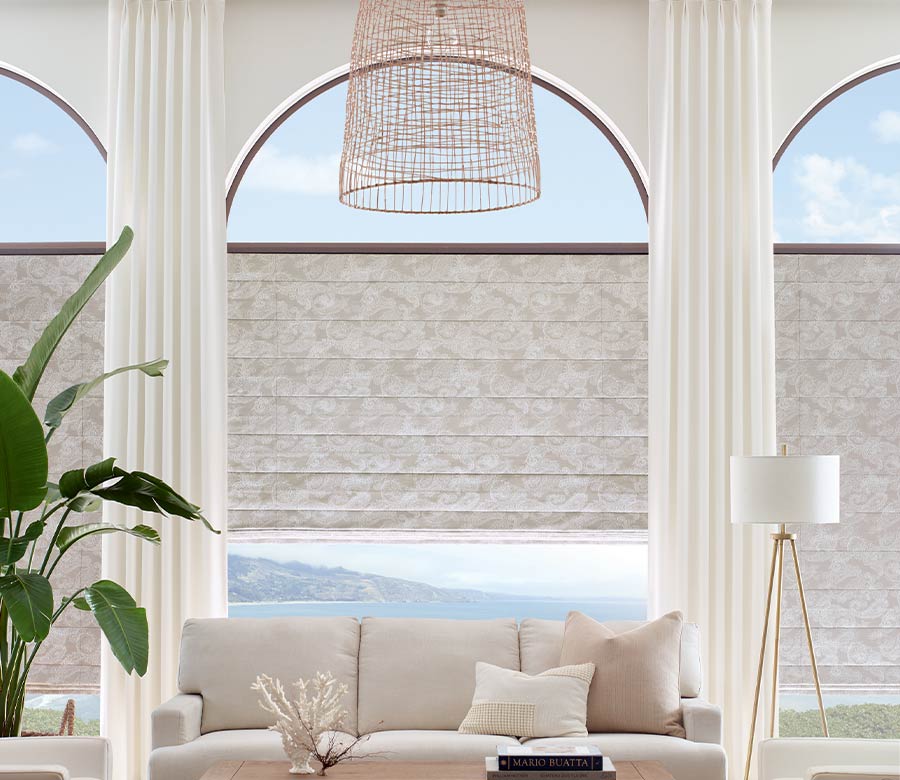 4. What about Lightbulbs?
While we're on the subject of lighting, let's talk lightbulbs. If you're looking to brighten your home, this is a great place to start. Check the bulbs for the "K" rating, which stands for "Kelvin," or the temperature of the lighting. The higher the K rating, the whiter the light will be. It's recommended for kitchens, a space where most homeowners need bright light, to feature the K rating of 3,000K – 4,500K. With today's technology, you can also invest in smart bulbs, where an app on your phone allows you to schedule or adjust the room temperature.
5. The Exterior
When we talk about ways to brighten your home, it's not just about what's on the inside that counts. Do you have shrubs or bushes outside your windows that need to be pruned? Doing seasonal maintenance to the exterior landscaping can have a huge effect on the brightness of your interiors.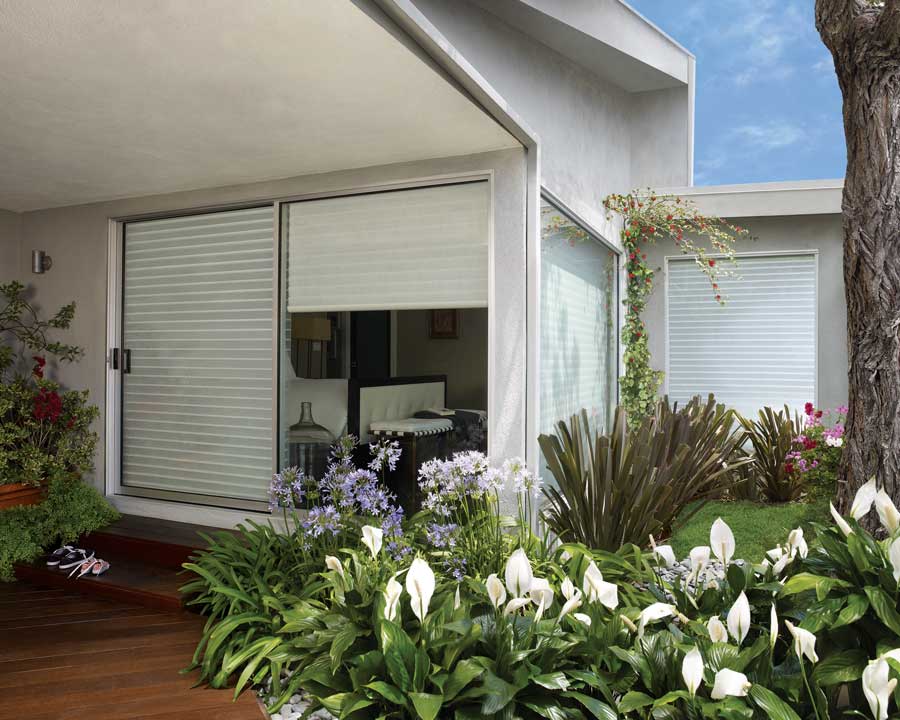 6. It's Time to Reflect
With the darker days, we also have the upcoming holidays. Now is the perfect time to minimize what's inside your home. Pare down extra items that are taking up space, casting shadows. Focus on keeping what you use, what's important, or what's special. And, if you really want to brighten your home, reflection is key! Mirrors and glass front pieces will reflect light, making the space feel larger and brighter.
7. The Benefit of Area Rugs
Beautiful, dark hardwoods are a popular feature in homes. But, they can make your home feel darker during certain times of the year. A light colored area rug will balance the dark floor and lighten the look of your home.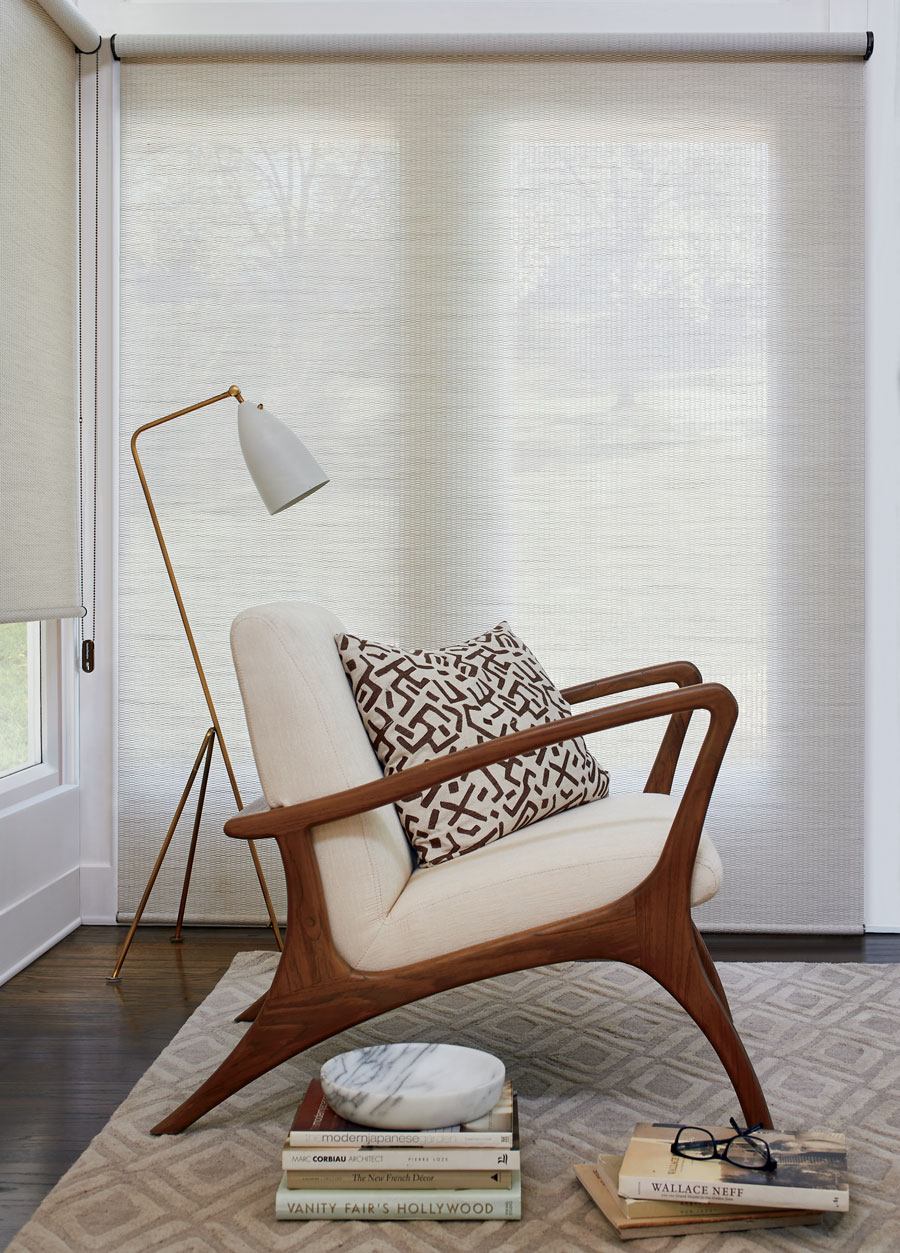 8. Balance the Contrast
Understanding the balance of light and dark elements in your home is important. You might want to take this time to evaluate if you have enough light colored elements in your home. Think about swapping blankets, accent pillows or other decor. But, don't get rid of everything. The contrast is what makes the design stand out.
Of Course: Window Treatments
When you're focusing on bringing light into your home, don't forget about window treatments. Bare windows are going to give you even more problems, so that's not the answer. Now's the time to look into some of the best ways to invite light in while maintaining privacy, atmosphere control, energy efficiency & more…
9. From the Top 
Have you seen top down bottom up shades? These shades lower just enough to let sunlight stream in, cross the ceiling and light up the whole room. You can maintain every other feature, but enjoy natural light.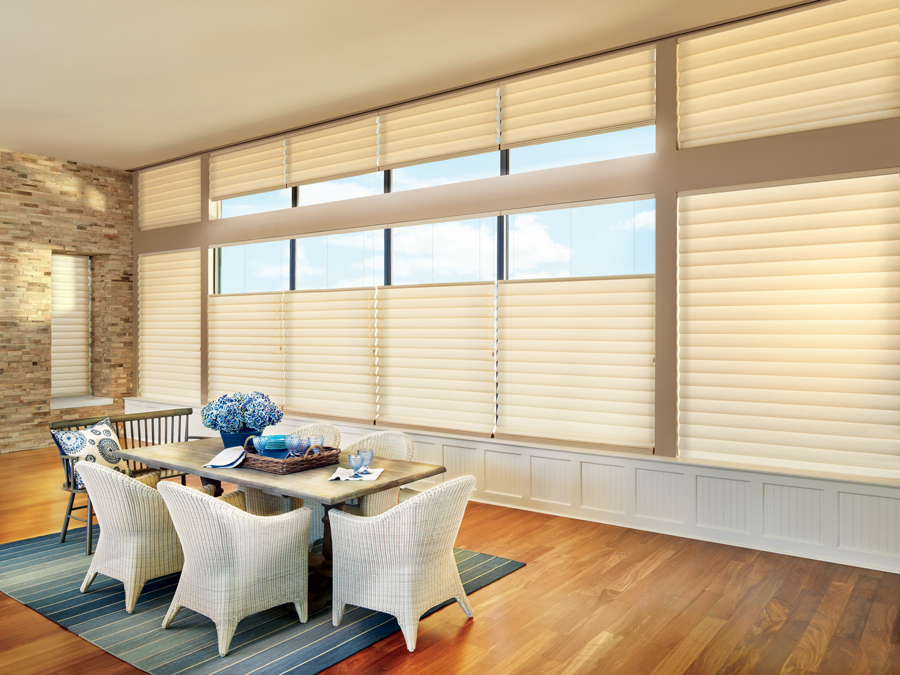 10. Sensational Sheers
Sheer fabrics are a great way to bring light into your home, while reducing glare and direct light. You can still enjoy privacy, and many of our sheer shades have a large range of lighting options.
If you're ready to brighten your home this season, the team of At Home Blinds & Decor can help. We will come to you, help guide you to great choices that will brighten your home while adding many benefits! Reach out to us today.