What's better than the wonderful combination of beauty and efficiency? The new year is finally upon us and so is the season for a style reboot. We know creating that comfortable, yet stylish, space for a "New Beginning" is something you've been planning for months, but that doesn't mean you have to break the bank. Revamp your home design with insulating window treatments. While you're making over your style, keep your wallet in mind. Energy efficiency is a great aspect to include as you bring new products into your home. Enjoy the year-round benefits of energy efficiency while expressing your personal style with unique designs.
Cellular Shades: Keep It Classy
It's no surprise that cellular shades make their way to the top of the list when it comes to best insulating window treatments. With the potential to save up to 50% of energy loss, cellular shades provide the most amount of insulation. Their unique construction traps air in distinct pockets, creating insulation that will definitely save you a couple of coins when the energy bill rolls around.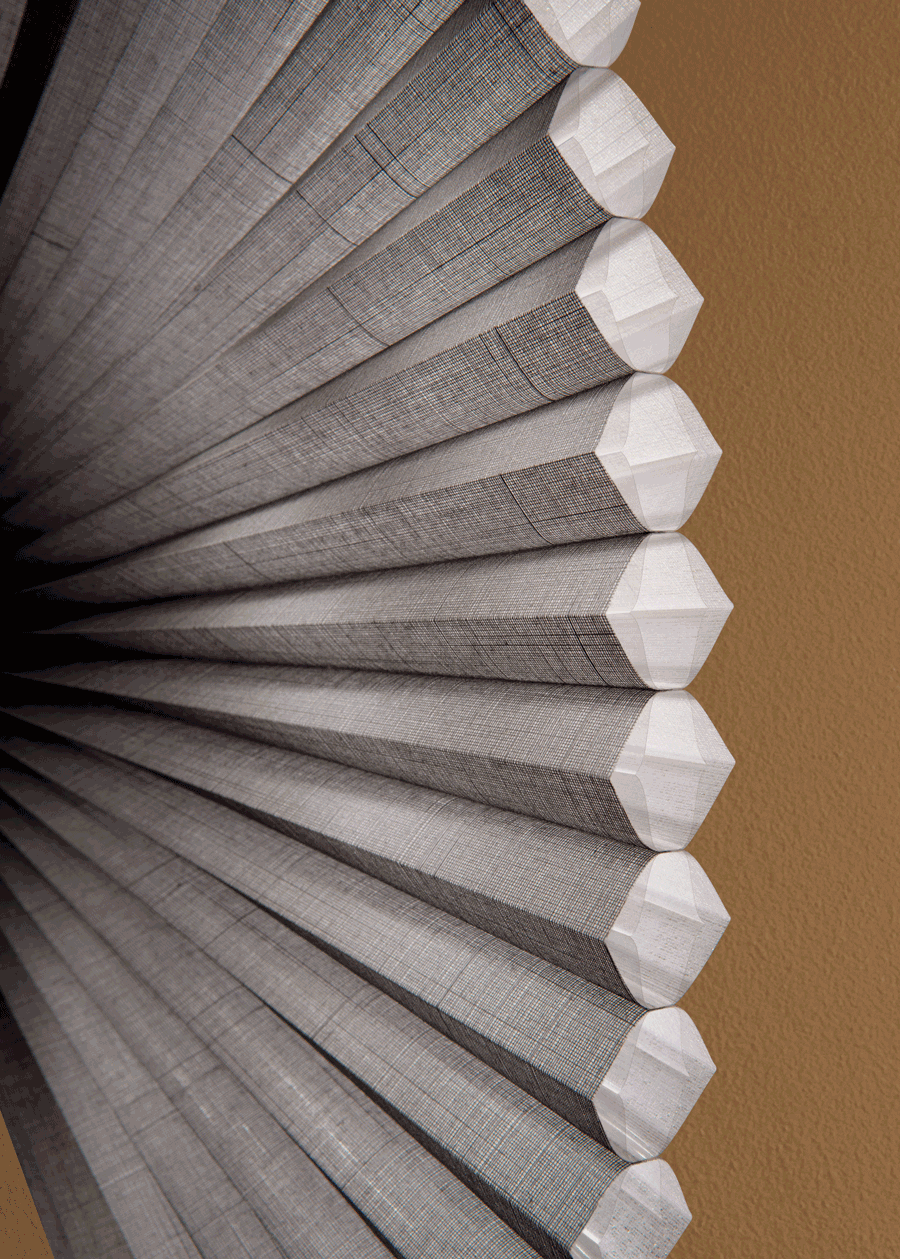 Initially, cellular shades were designed to maximize energy efficiency, but with constant innovation, these shades have become a design statement when it comes to the most stylish window coverings. Offered in range of colors and designs, these money savers are perfect for any room in your home.
Roller Shades: A Minimalist's Dream
Hunter Douglas has changed the game with energy efficient roller shades. Favored by many because of its simplistic appearance, Hunter Douglas roller shades are the only insulating window treatments that offers a cellular construction, with a roller shade appearance.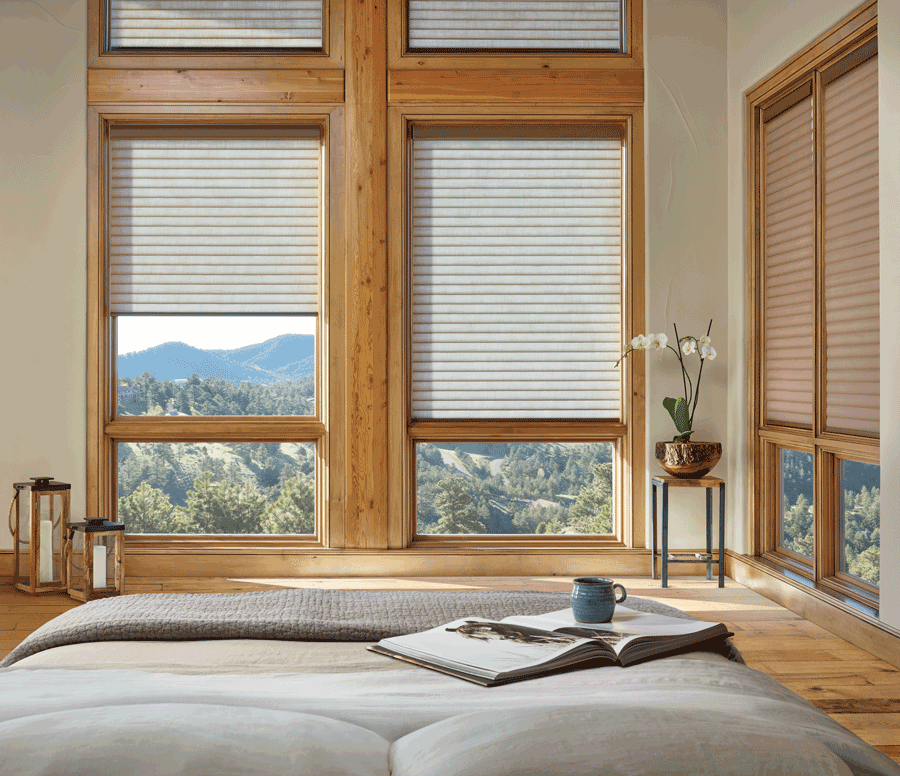 Check out these Sonnette Shades. Enjoy the numerous benefits of comfort, cellular insulation, and energy savings complimented by a sleek, effortless design. It truly is the essence of beauty and functionality.
Roman Shades: Layer Lovers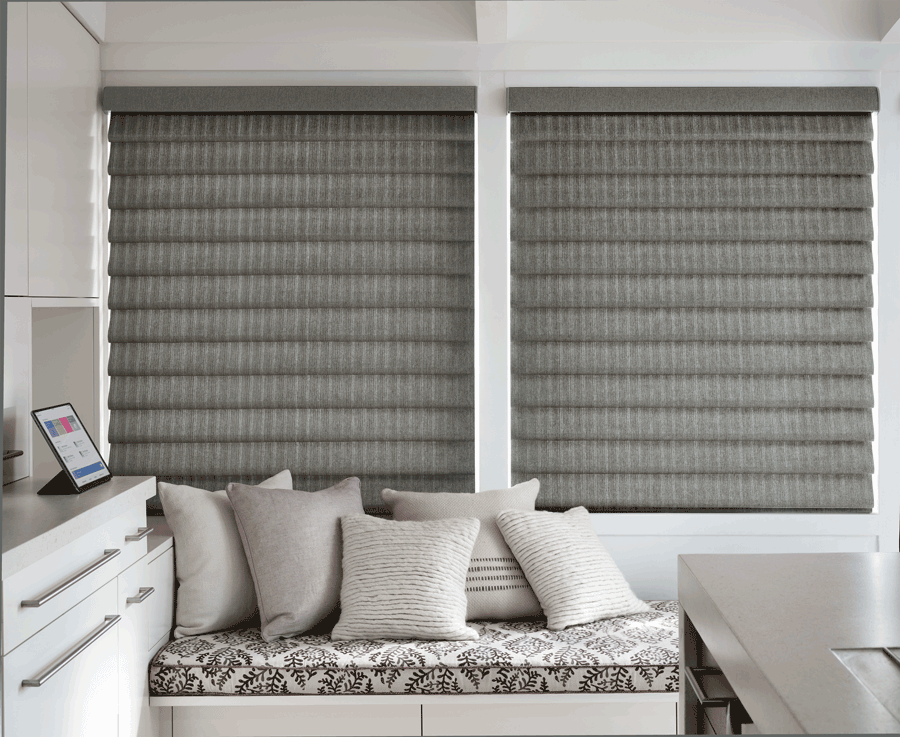 Attention all style enthusiasts, we have the perfect insulating window treatments just for you! These Custom Roman Shades and their gorgeous layers provide brilliant dimensions and a breathtaking design, all while saving you money with their energy efficient barrier. Choose which fabrics and textures compliment your style from our various options.
Plantation Shutters: For The Traditional
Plantation Shutters are the ideal choice for framed efficiency. With their customizable features, the insulating window treatments can be adjusted to allow a glowing light, or sealed shut for maximum efficiency. Their traditional design, create a comfortable, yet classy environment for any space in your home.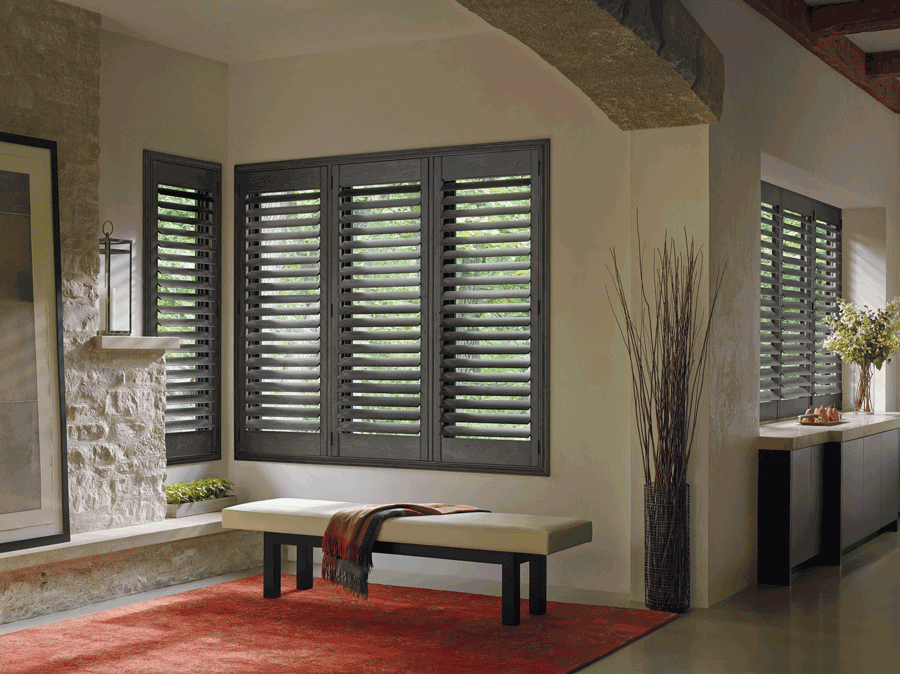 There's no wrong answer when deciding on the best insulating window treatments for maximum efficiency. Need a little more help selecting the right one for your style? No need to worry! One of our interior designers will come to your home for a complimentary consultation. We'll bring sample books, measure your windows, and provide guidance based on your style and functionality needs. Contact us today!