Although we have our rainy days, Florida is certainly known for its sunshine and warmth. We want to enjoy the sun from inside, too, which might be the reason you have bare windows. But, the reality is that bare windows are uncomfortable, and they can even be harmful. This before and after transformation will show you exactly what we mean. Are you living with bare windows? You need a before and after transformation of your own! Keep reading to discover how a simple solution can change your entire atmosphere…
Before: Annoyingly Bright
The first thing you probably notice are the large windows. They're gorgeous, right? Anybody would be lucky to have these windows in their home–look at that view! Unfortunately, the light shining through becomes overbearing. Imagine sitting in this room: you have to squint from the light, your furniture is the target of harmful UV rays–not to mention that unbearable heat! The sunshine is surely warming up the room to feel just like the intensity of our outside Florida heat.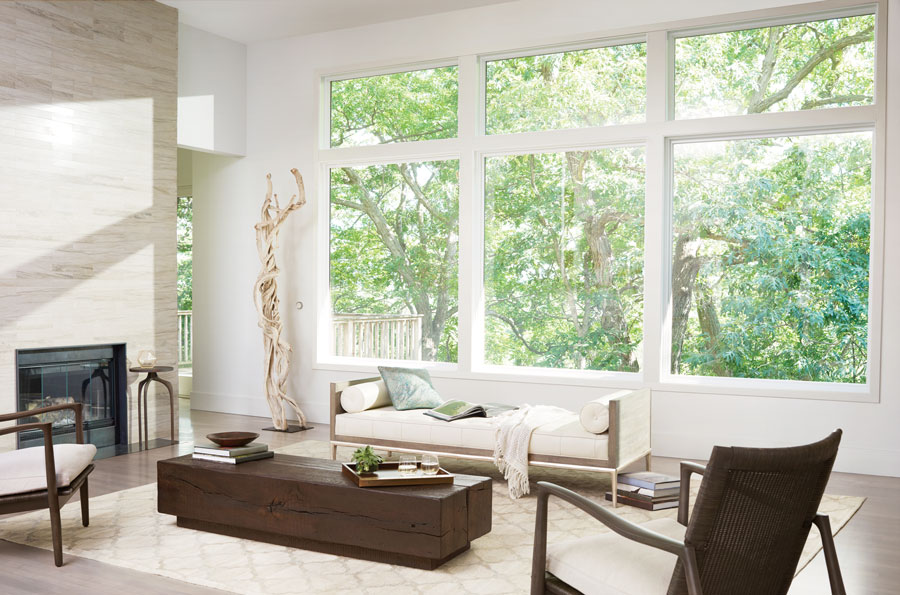 Besides temperature discomfort, the lack of privacy from the bare windows is hard to live with. This "before" photo of our before and after transformation may look nice, but in reality, it's uncomfortable and too bright. All this room needs is a solution for their windows…
After: Comfortable and Quaint
Ahh, that's better! This "after" photo from our before and after transformation shows exactly how the right window treatments change the atmosphere of a room. This homeowner's solution was Pirouette shades. The sheer backing of the shades filters the incoming light, leaving the room in a soft glow without the harsh UV rays while also reflecting back out to give you the privacy you deserve.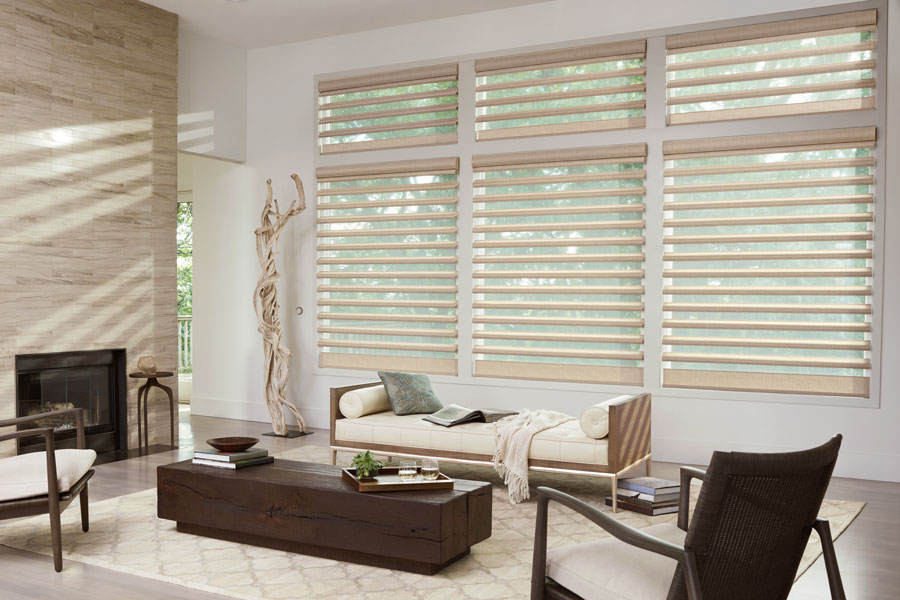 The adjustable vanes allow you to control the comfort–both temperature and privacy–so you can simply relax. Not only are you adding the control you deserve, but you're adding gorgeous style to your home. The shades match the decor perfectly, giving the room a complete look. Try picturing this in your home. Are you ready?
Before and After: So Many Benefits!
With the right window treatments, your rooms can be transformed, just like this before and after. You deserve a comfortable space, but bare windows won't allow that. Once you find the right window coverings for your home, you'll get rid of annoying glare, lack of privacy, and unbearable heat.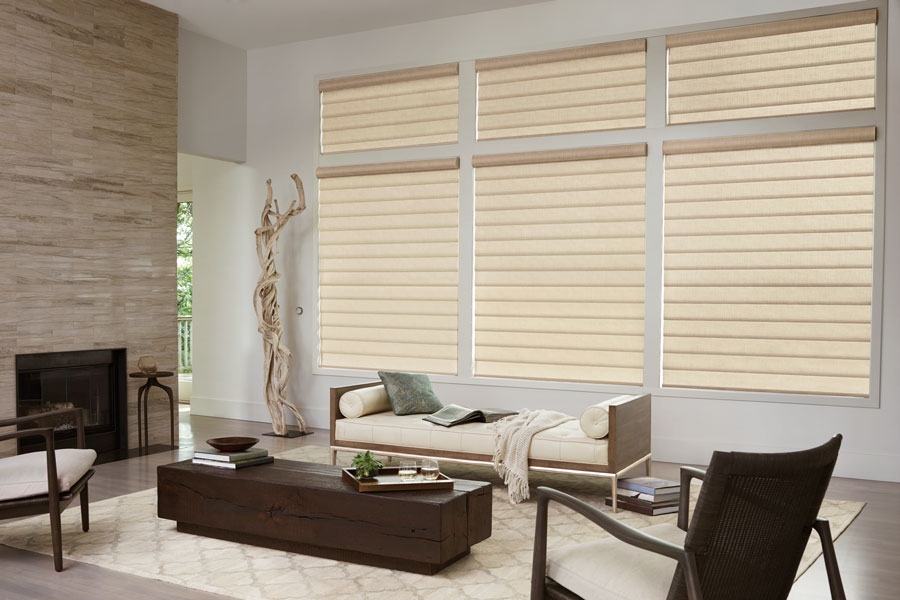 You'll be able to relax, just like you deserve! PowerView® Automation will add simplicity to your life–set a schedule on your device and your window treatments will automatically adjust, or change the adjustment on the small remote. Style and convenience: What more could you ask for?
Your Own Before and After
If you are living with bare windows, it's time to transform your home into a comfortable, inviting place. You deserve it. At Home Blinds & Decor is here to help you create your own before and after. Contact us today for a free, in-home consultation.