When you think of window coverings, your mind may instinctively think that they serve only one purpose: to cover everything up. However, they offer so much more than that! If you have a great view that you are ready to show off or wish to diminish the harsh light in your home, we have the 5 best window shades that will be perfect for your space.
#1 The Silhouette
At the top of the list is the Silhouette collection. This shade does a perfect job of enhancing the lighting and the view. It is known for its dynamic view-through and floating vanes. The reason why they are on the list of the 5 best window shades is that they bring in soft, filtered natural light all while protecting your home. Another great aspect of the Silhouette collection is that customizations are available and can deliver an even better view while softening the natural light with Clearview. Now, the Halo™ feature is a new addition that offers phenomenal lighting possibilities. It allows you to adjust the vanes down or up to perfectly pick the right amount of light control. What's not to love?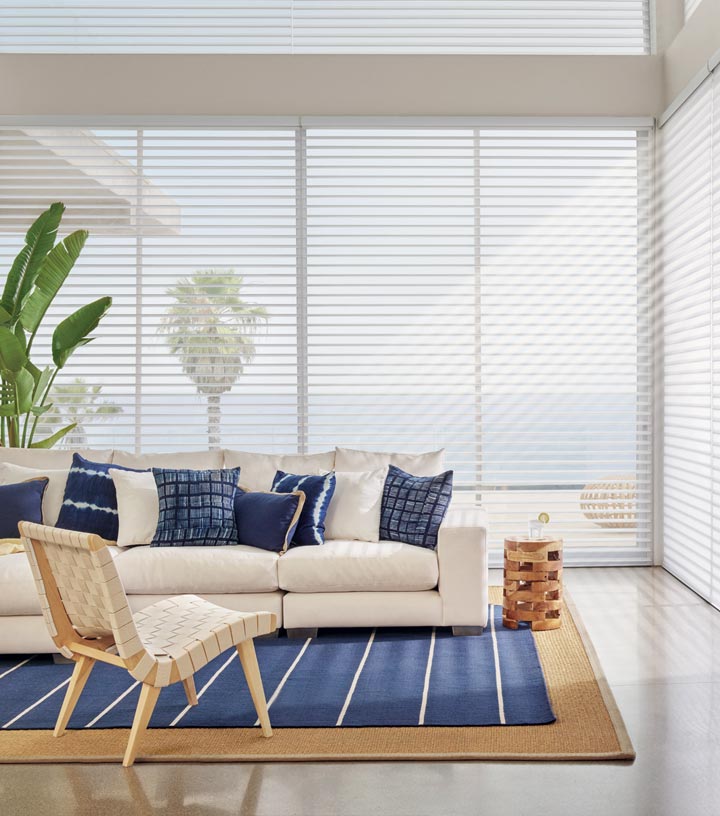 #2 The Pirouette
Bold and modern are two words that accurately describe Pirouette shades! With a dual shade design, they expand the spectrum of light control. Similar in look to roman shades, the Pirouette gives off a rolling open look that disappears into the headrail. The lowered position, which has the vanes open and the fabric folds in place, highlights the view with softened, glowing light flooding in. They are perfect for larger windows but look great on windows of any size.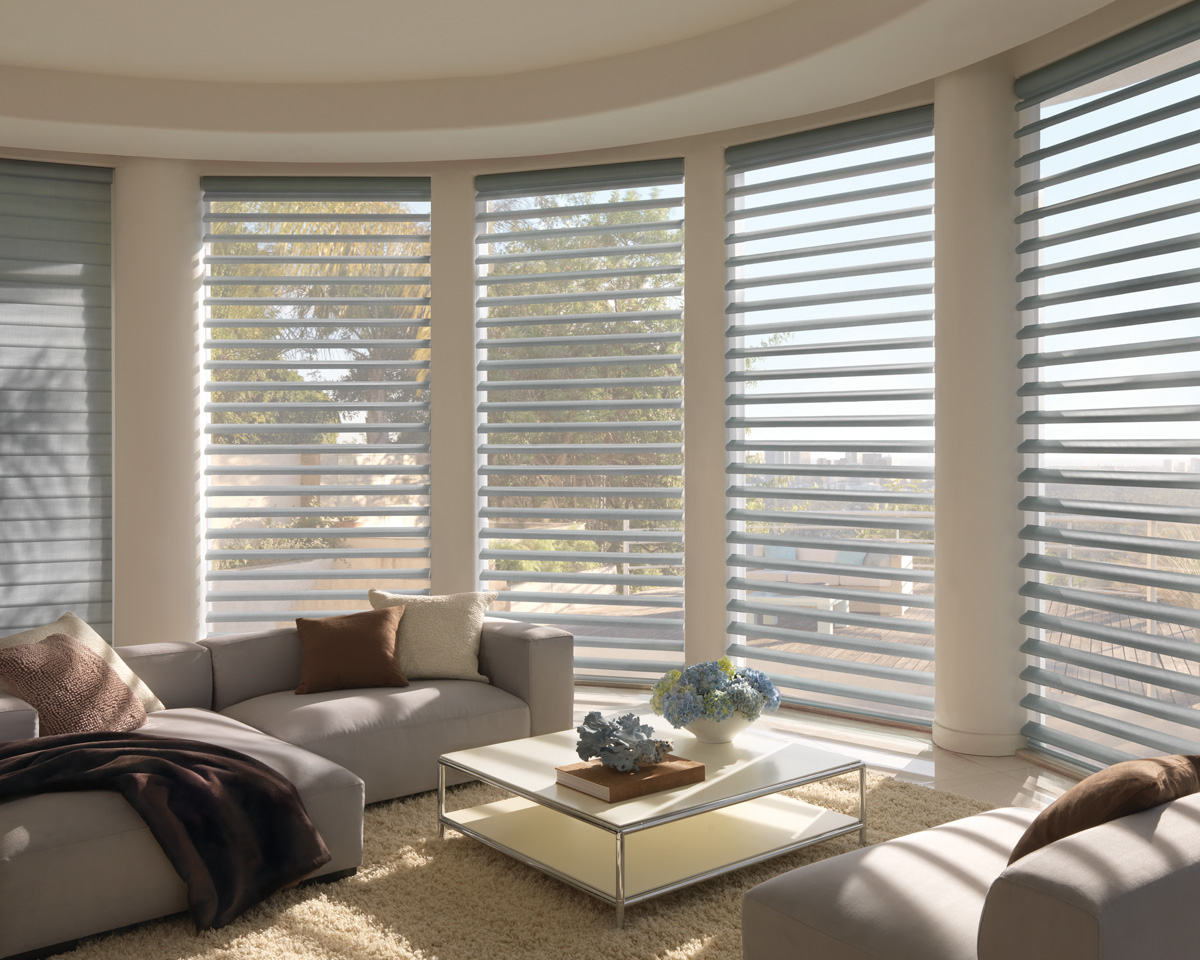 #3 Luminette Privacy Sheers
You may be wondering how sheer drapery made it on the list of the top 5 best window shades. The Luminette collection has a lot to offer a space. The sheer drapery folds take on the role of window shades. When you wish to block out the light and the shades are in position, all you have to do is rotate the interior vanes. Rotating the vanes allows you to control the light and privacy in your home. It can go from sheer to room darkening in seconds. Easy. Convenient. Beautiful.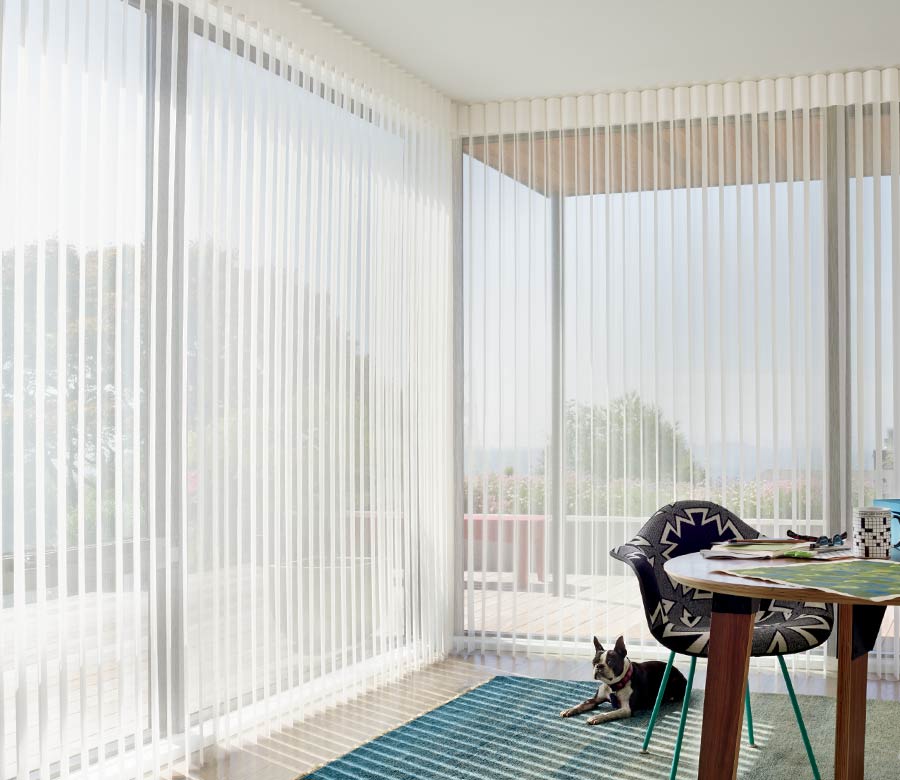 #4 Screen Shades
Screen shades are designed to maximize sunlight as well as your view outside while preserving your privacy. It doesn't hurt that screen shades have modern features! The colors and hardware available assist in upgrading the aesthetic of your space. Now, if you choose to add dual roller shades, you are setting yourself up to have it all! What are you waiting for?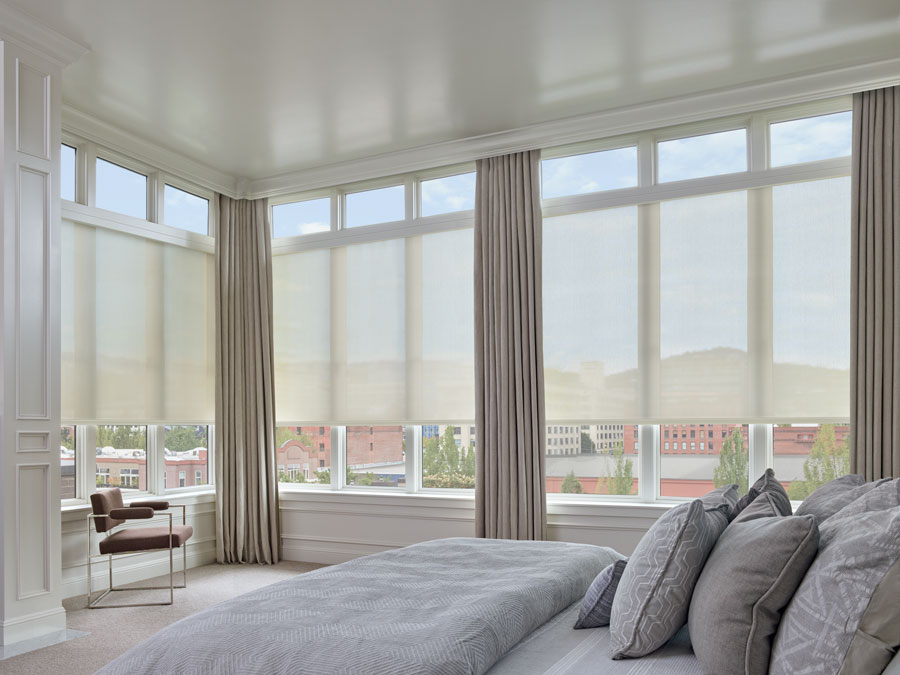 #5 Designer Banded Shades
Designer Banded Shades are some of the newest window shades to appear on the market. With these window coverings, you have the opportunity to shift the bands to overlap, so you can have your ideal levels of light control and privacy. If you choose to align the solid bands, you get an effortless, diffused light look. If you decide to align the sheer bands, you add a great deal of privacy to your space. The great news is that you can easily transition from one to the other. A bonus to Designer Banded shades is that you can choose from a uniform look of vertical stripes or go bold and select a geometric shape look. There's no question why they are on the best window shades list.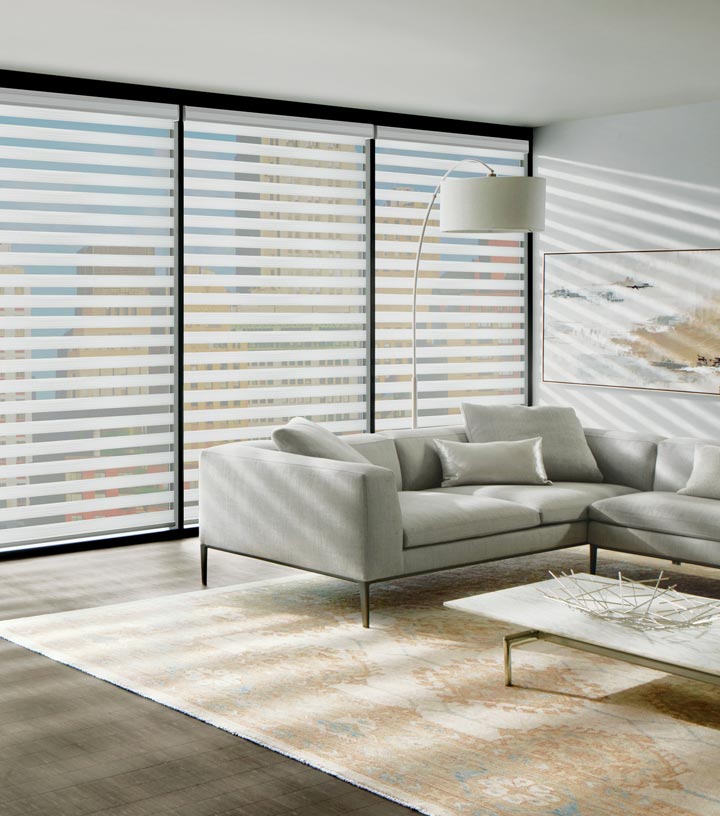 Do You Have a Favorite? 
Out of the top 5 best window shades, do you have a favorite? We have a wide variety of products that can create the desired look for your home. Maybe you are looking for a more softened light, controlled view. You could even be looking at sheer fabrics. No matter which window coverings you prefer, our team is ready to help you achieve the perfect look. Contact our team to work one-on-one with one of our designers during a showroom, virtual or in-home consultation.