Growing up, one of my favorite rides at Disney World was the Carousel of Progress. I know…it doesn't give you the adrenaline rush of, say, Space Mountain, but there is something thrilling about watching innovation unfold. From gas lamps all the way to voice-activated appliances, the advancement of technology sparks fascination in all of us–which is probably why the ride has lasted so long. The Carousel's last major update was in the 90s, and it's amazing how far technology has come since then. In its next overhaul, I bet we'll see home automation working at its peak. We'll watch that classic American family go about their lives while their home takes care of itself. Everyone sits down for dinner, and the dog's bowl fills automatically. The kids climb into bed for the night, and down go the bedroom shades. Then, as the scene closes, we'll hear the final words of that classic song, "There's a great big beautiful tomorrow, and tomorrow's just a dream away." If you're dreaming of motorized shades and all things home automation, I'm here to tell you it's worth the investment. Here's why I integrated motorized blinds and shades into my home automation system, and why you should too.
#1 Life is Busy
If you're like me, you have a lot going on. While you're trying hard to manage all the big things, it's easy to let some of the little ones slip. With a home automation system, though, you don't have to worry. Most of those things just take care of themselves. Before motorized window coverings, I was always forgetting to lower my shades in my rush out the door for work in the morning. Then, when I got home, it was a million degrees in my house, and the air conditioner was working overtime.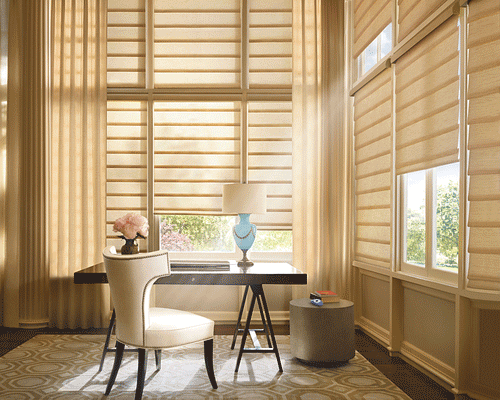 Now, my shades raise and lower automatically on the schedule I set, and I always come home to a comfortable atmosphere. Plus, I can make adjustments from the office, the grocery store, or anywhere, really, with a simple tap on my smartphone. Home automation makes my life so much easier!
Saving Money is Awesome
Oh, you know it's true! No one likes wasting money that could be better spent on other things. I mean it's much nicer to go out to dinner at an upscale restaurant than pay the high cost of your summer energy bills–especially when you hear the experts tell you that there's "Up to 50% energy loss out of your windows." By integrating motorized window blinds into my home automation system, I've had a number of dinners out, and I no longer feel like I'm throwing money out my windows.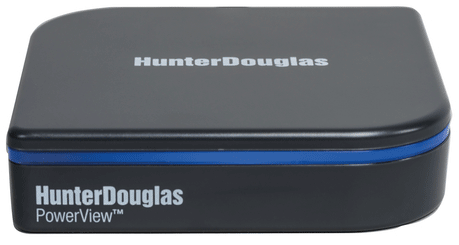 Hunter Douglas' PowerView® Automation is compatible with so many of the home integration systems out there, so it's easy to get this life changing technology with your window coverings. I simply schedule my blinds to close during the hottest part of the day. Hello energy efficiency, and you're welcome air conditioner, wallet, and tummy!
#3 Kids, Kids, Kids
Why is it that, during the week, you can barely get your kids out of bed by 7:30, but on the weekends they come parading into your room at 5am all ready to start the day? It just doesn't make sense. Regardless, I always end up shuffling downstairs and switching on some cartoons to keep them occupied while I catch a few more Zzzs next to them on the couch. It used to be that the rising sun would blast me in the face and ruin any chance I had of drifting back to sleep. Not anymore!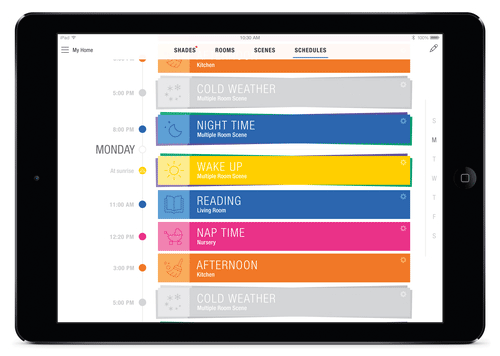 Now, before I even put my slippers on, I use my phone to check the status of my motorized shades. If they're not closed, one swipe fixes that. Then, I can get comfy on the couch in glorious darkness. Saturdays just got a whole lot better!
PV- #4 I Want to Be King
Since I've got Disney on my mind, do you remember when Simba was galavanting around singing, "I just can't wait to be king"? Well, I couldn't wait either, and that's why I got my home automation system. Now, I can sit on my living room throne–okay, it's really just my recliner–and control everything in my home.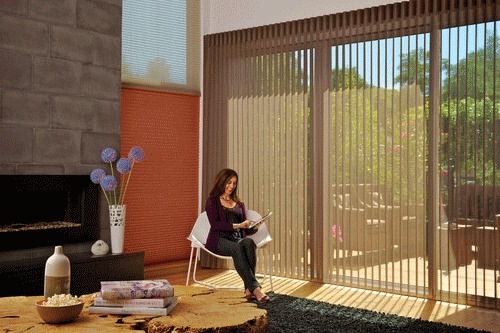 Things seem quiet? I just pick a Pandora station to play over bluetooth. Clouds rolled in on a sunny day? A little tap opens my shades now that the sun isn't blaring in, and another one switches on a nearby lamp. Talk about convenient living! I'm "free to run around all day, free to do it all my way." Integrated technology isn't just a magical, futuristic dream. It's here, and it's now! If you're new to all of this, like I was, here's an article that can help get you started.
Home Automation…Are You Ready?
Home automation changed everything for me, and it can for you too! Seriously, it's like having a personal assistant. The ease and convenience is like no other! Sometimes I wonder how I ever lived without my motorized blinds and shades. Then I remember…I used to be completely worn out and frustrated. Now, I have more time for myself, and life is way more comfortable and fun. So, why not start your great big beautiful tomorrow today? The experts at At Home Blinds are ready to help you enjoy the latest innovations in window coverings and get the solutions you need for your Florida home. Contact the team for a free, in-home consultation. You'll be so glad you did!