As we settle into 2023, fresh trends are emerging. We're eager to showcase the top 5 trending elements you'll start to see in homes this year. You may question the word "trends." However, these statements are more than that. The 2023 window treatment trends effortlessly blend style and function, and they'll become staples in your home for years to come.
Going Organic
Organic materials in window treatments are gaining popularity as consumers start to incorporate some of the best-loved fabrics, textures and colors. Bamboo, jute and linen are a few examples of organic materials that bring natural beauty to the space. They even add depth and color. The neutral palette they fall into is utilized greatly in interior design. Take a moment to discover our popular Woven Wood Shades.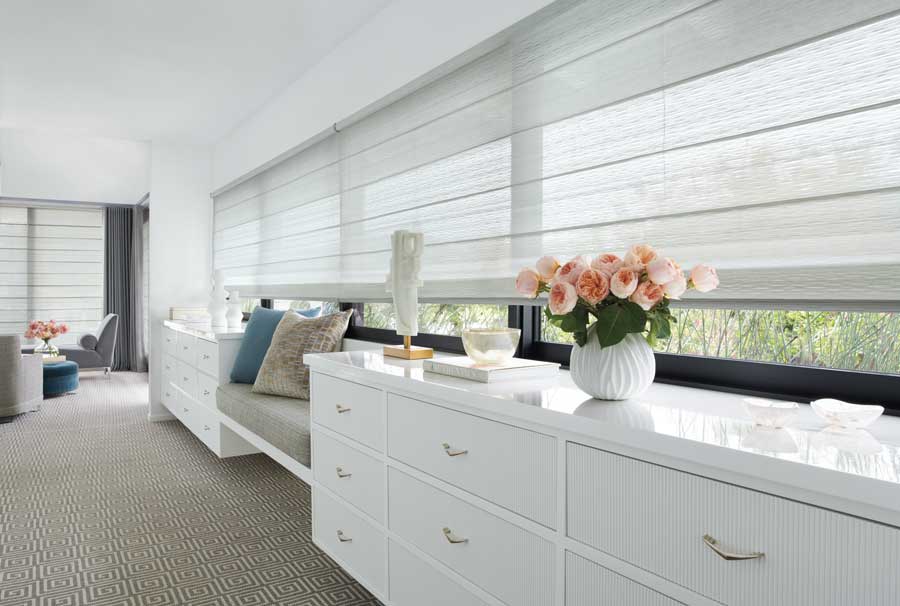 Work Smarter, Not Harder
Technology advancements are absolutely seen in interior design today. We are always looking for ways to make life a little easier. More and more homeowners are adding motorized shutters, draperies, shades and blinds for convenience. The significant part of these pieces is that they can be put on set schedules and really cut down on utility bills while increasing home security. An example of this is our PowerView Automation.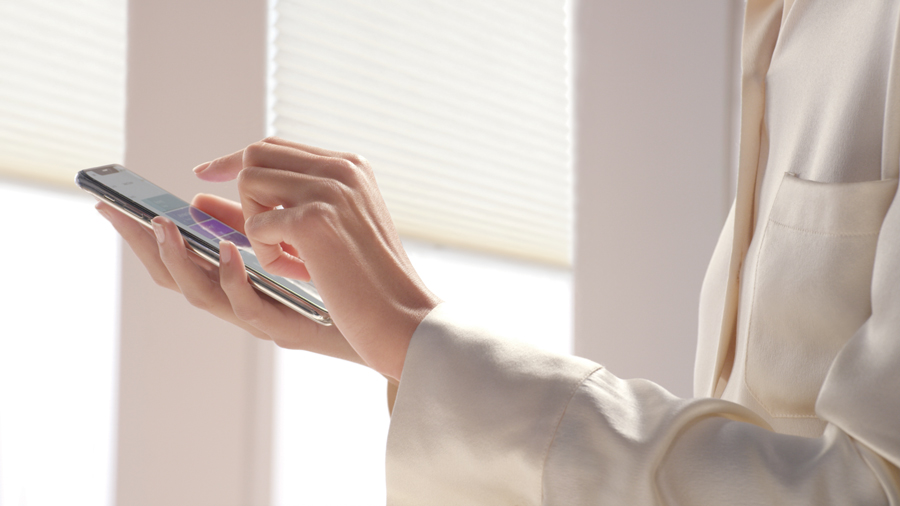 Low-Key Luxuries
We all know that Roller Shades haven't always been known for their beauty. Believe it or not, they have definitely risen to fame. This is mainly due to a combination of modern fabrics and innovative features. Contemporary hardware is also a huge plus. They have the ability to block out harsh light and have the option of a view-through appearance. With the introduction of dual roller shades, there is nothing these shades can't do. Look at how Designer Roller Shades are becoming a big player in the 2023 window treatment trends game.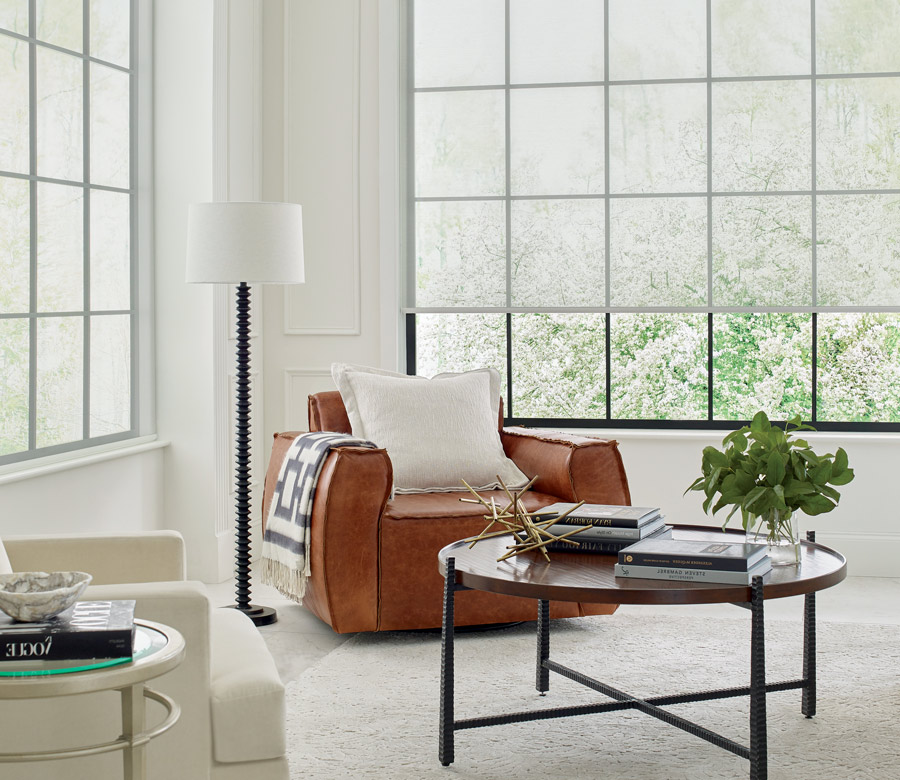 The Power of Layered Fabrics
Layered fabrics add a timeless look to any home. Layering draperies and shades at the window, provides depth and dimension in the space. It's important to remember that they are more than just aesthetically pleasing. They are functional, too! They provide light control, energy savings and privacy while framing the window perfectly. Explore how to layer draperies for the window.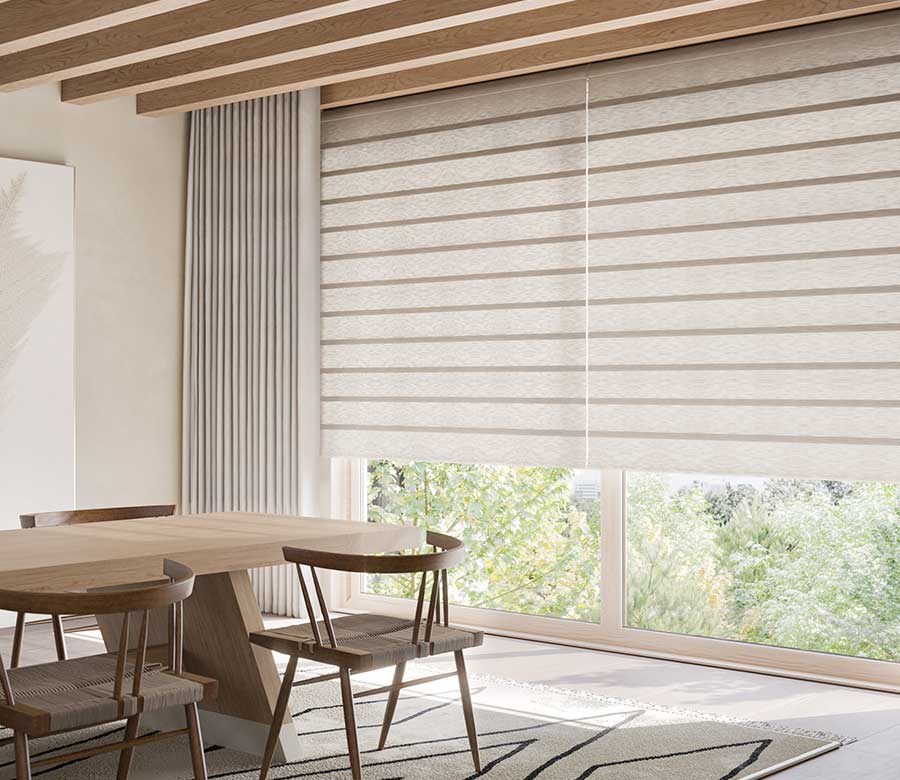 Simply Sustainable
We definitely know why sustainability is one of the 2023 window treatment trends. It is always at the forefront of everyone's mind nowadays. Homeowners want products that are energy efficient and provide protection from natural elements. They are also interested in durability and are making selections based on the treatments' long-lasting qualities. For instance, Hunter Douglas is a name that many clients love and look to for all of these reasons.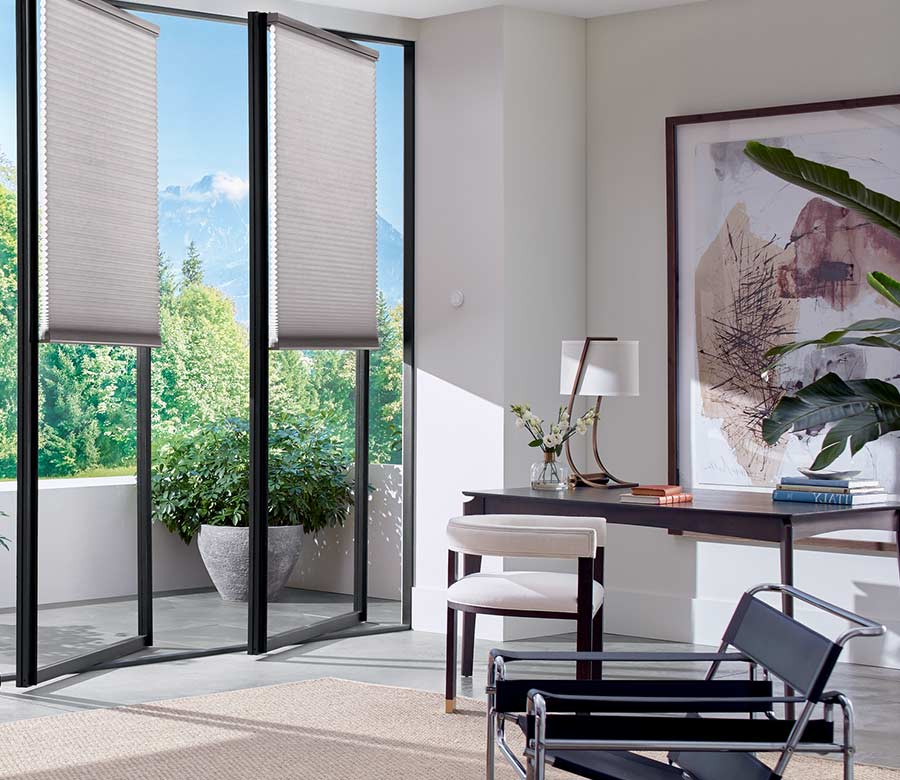 2023 Window Treatment Trends: Share Your Favorite!
Making sure your windows are covered when it comes to temperature, natural elements and light control is a must as a homeowner. Thankfully, you don't have to sacrifice style when you consider functionality. The 2023 window treatment trends help you strike the perfect balance between beauty and function. Out of the top 5, which one is your favorite? Our At Home Blinds & Decor team is here to help you with a FREE in-home consultation. Contact us today!