Designer styles with amazing innovations…have you seen the newest products from Hunter Douglas? Window treatments are constantly improving, and we want to show you what they have to offer! Take a look at the sleek styles, child safety solutions, and how you can gain control of your environment.
Designer Banded Shades: Sleek Lines & Geometric Patterns
One of our newest products from Hunter Douglas is offering a new style and even more solutions for your home. As a part of the roller shade family, this shade is easy to use. But, they have new design options, making your window treatments look like a stylish backdrop. Now, you can choose from sleek lines or geometric patterns.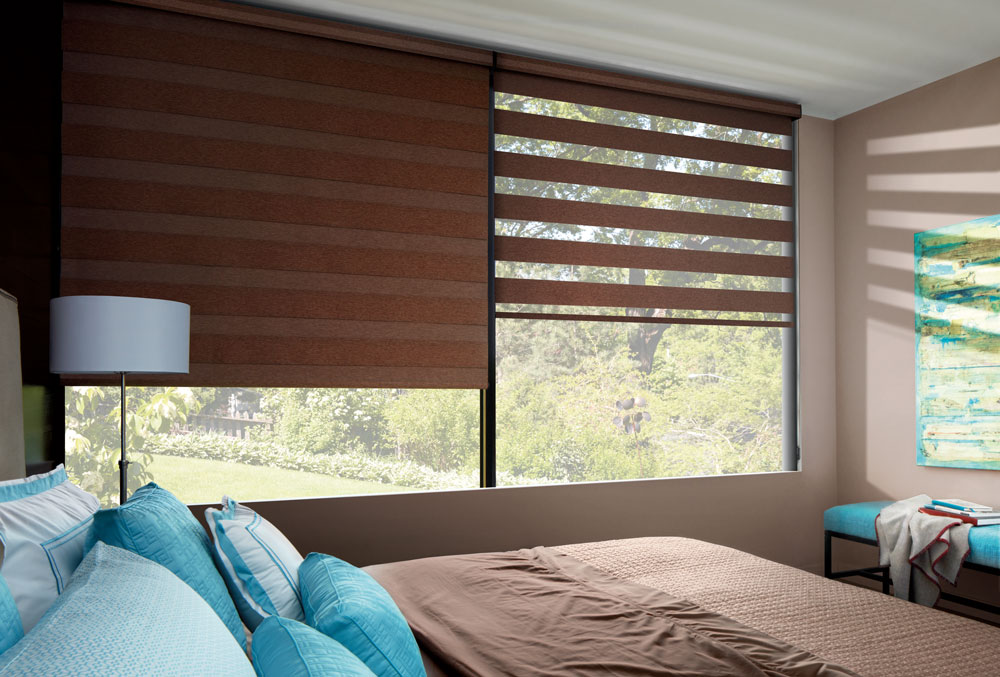 Yes, the style is amazing, but what about the function? Designer Banded Shades have two layers of fabric that have the capability to rotate with a simple turn, adjustment, or click. An opaque shade backs a sheer shade, giving you a choice between a light-filtering glow with view-through, or complete privacy. You can even choose a room-darkening shade for great sleep solutions. Take control of your environment.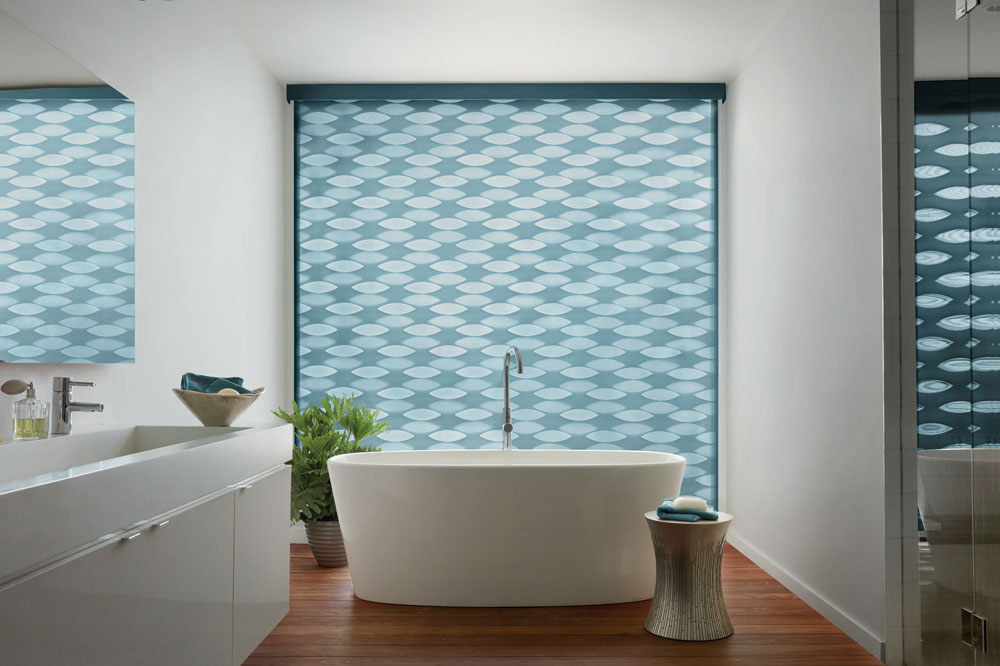 Sonnette Shades: An Incredible Combination
Honeycombs add beautiful dimension to window treatments, as well as energy efficiency. Roller shades are great for simple operation and immediate results. What if they combined? Hunter Douglas has done it with one of their newest products: Sonnette shades.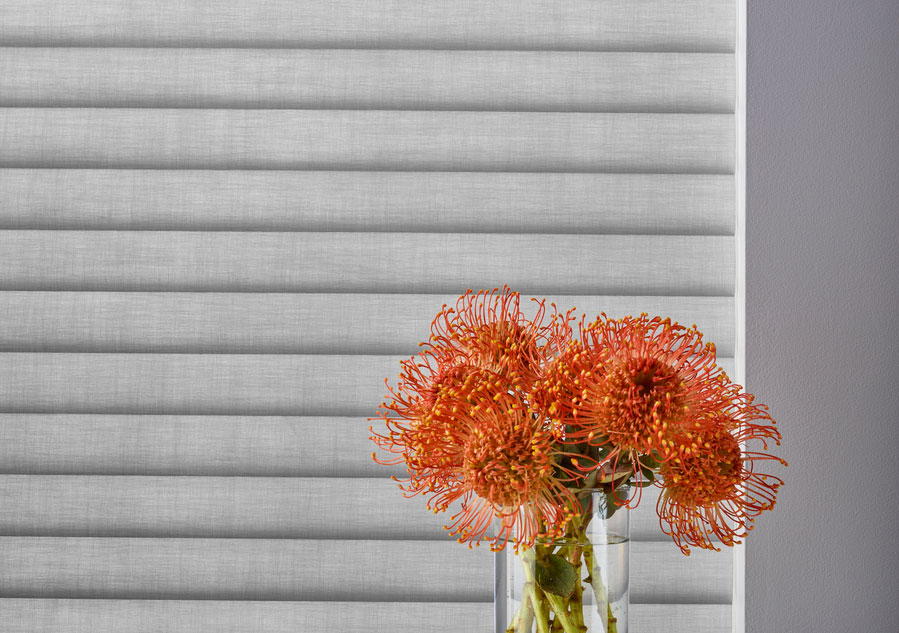 Sonnette shades infuse the best of both worlds into one window treatment. Add dimension to your home design and create a backdrop for your windows. The striking beauty paired with energy efficiency and results will enhance your design and environment.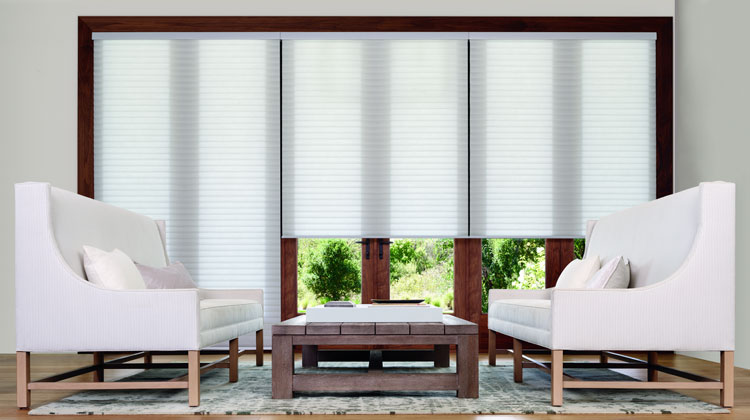 SoftTouch Operating System: Safety & Convenience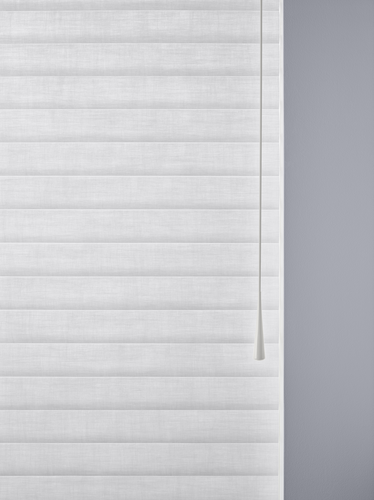 Cordless innovation has become a priority in the window covering world. Cords can often be hazardous, especially to children and pets. One of Hunter Douglas' newest products has another option for cordless window treatments. And, it incorporates motorization for even more convenience. Introducing: SoftTouch. This new operating system uses a wand for simple adjustment. A gentle nudge or pull will move your window treatments. The wand is attached to a magnet, so if it's pulled on too hard, it will simply detach. You won't have to worry about dangerous cords, and you'll add the convenience of motorization!
Get to Know Our Newest Products
Which of our newest products are you interested in? Whether you love the geometric design of Designer Banded Shades, the energy efficiency solutions of Sonnettes, or the cordless innovations of SoftTouch, we want to show you in person! Come visit one of our showrooms or contact our team at At Home Blinds for a free, in-home consultation.