Home makeovers can sometimes feel like a daunting task. The need to change everything in your home is often thought of as the only way to revamp your space. But, you don't have to go that big. Simply keep the things you love and incorporate your favorite trends. Need some ideas on how to achieve this? Let's take a look at 5 current design trends.
Add Some Color 
A quick and easy way to revamp your space is with a popular color accent. Whether it's with the color of the year or the latest and trendiest, adding a pop of color will change your home in an instant. Recently, the incorporation of dark and moody shades like deep vibrant hues and jewel tones has been part of the latest design trends, and we love it!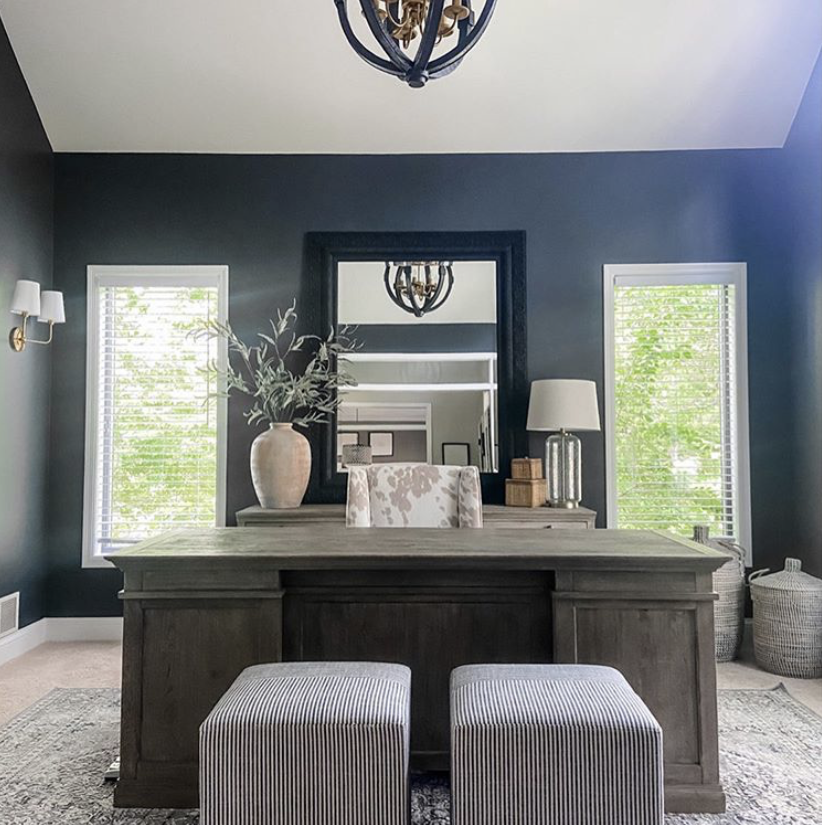 This sophisticated office design, from Jenny of @making_highview_home shows us that even classic colors, like navy blue can be a hot style statement. Because of the darker walls, she chose a mix of lighter elements to heighten the look of the space, especially at floor level.
A Blast From The Past
We remember 10 years ago when brown was the standard choice in home design. Then, the grays came onto the scene. They've reigned supreme for a solid amount of time. But, like all trending design, the best ones always come back around. Recently, current design trends have started to bring back browns for their rich tones and warm hues. And, we couldn't be more excited!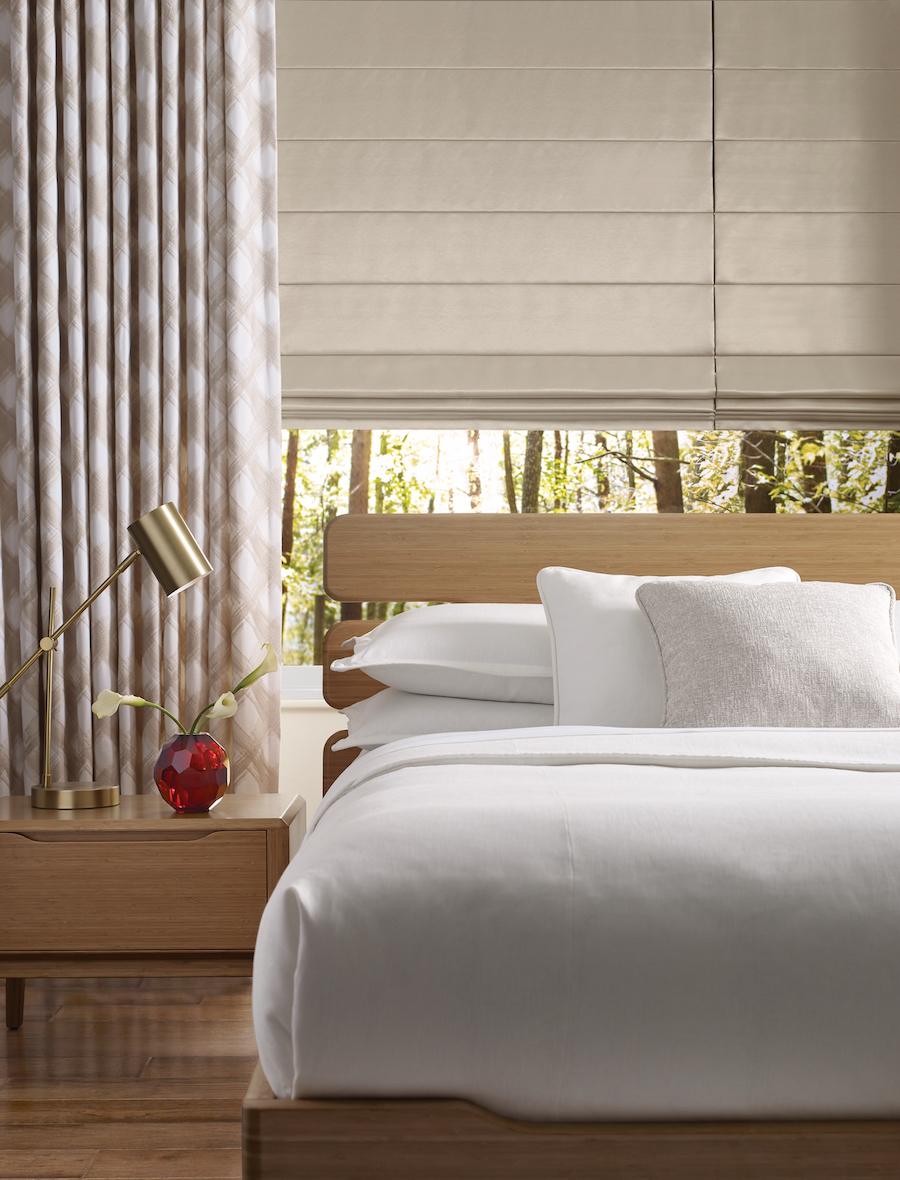 Not only do these shades add a subtle accent, but they also create a cozy and peaceful vibe. If you're stuck between picking this revived trend, and another current favorite of gray, simply pick "greige" for the best of both worlds. 
Light Wooden Elements  
When exploring current design trends, it's common to see wooden elements. While seemingly different in terms of tone and feel, woods are timeless–always a great addition to any home. This year, natural, light and unstained woods have been all the rage for the way they adds a calm, organic appeal.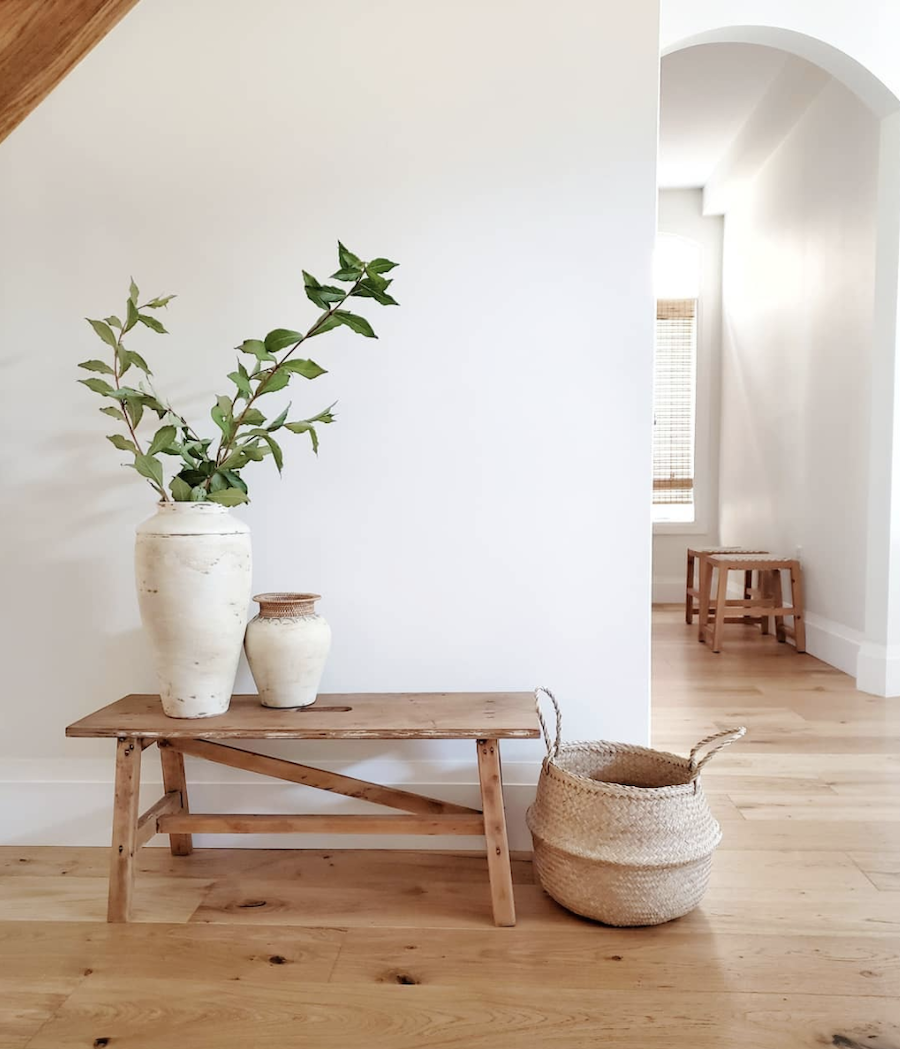 Highlighting the natural vibe of her home, Sindy of @tanglewood_homes brings in a variety of wooden textures and grains. From the knots in the hardwoods, to the bench seating, this space appears earthy, yet sophisticated.
Revamp Your Space
This year has kept a lot of us at home. And, while working from home can have its perks, staring at the same four walls for days on end can start to get boring. Is it time to switch some things up?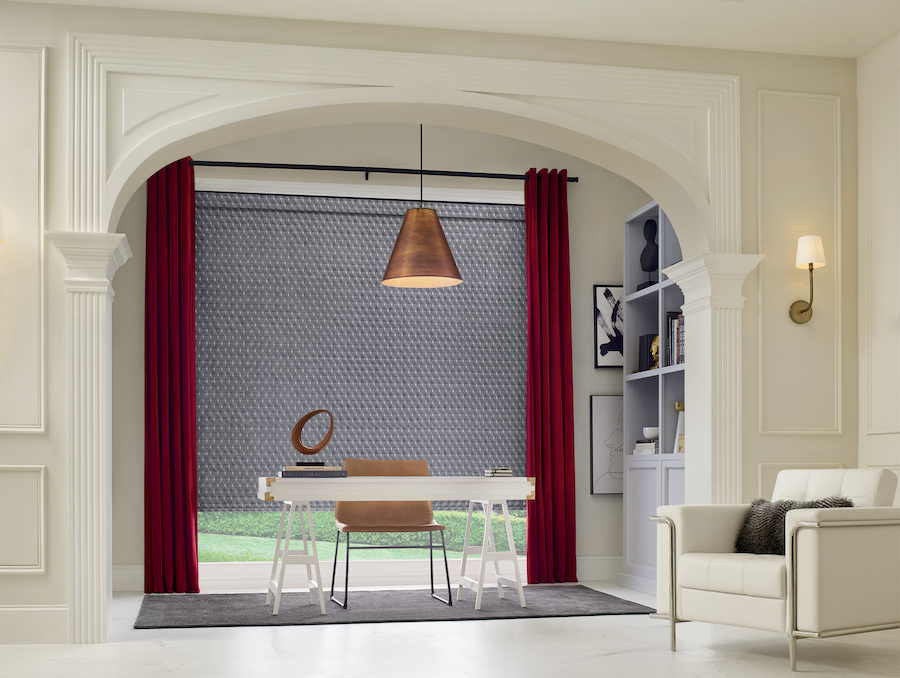 When it comes to home renovations, don't feel as if you need to revamp everything. Simply add some current design trends to spice your place up. Not sure where to start? Find inspiration in the everyday. This year, many people have found themselves creating new spaces to improve style + function. Home offices, family rooms, and patios can look great with quick and easy upgrades. 
Incorporate Organic Textures
Pairing nicely with the wooden elements spoken of earlier, organic textures will ground the space, adding dimension and charm. Incorporate nature into your home with woven accents, natural fibers or a splash of greenery.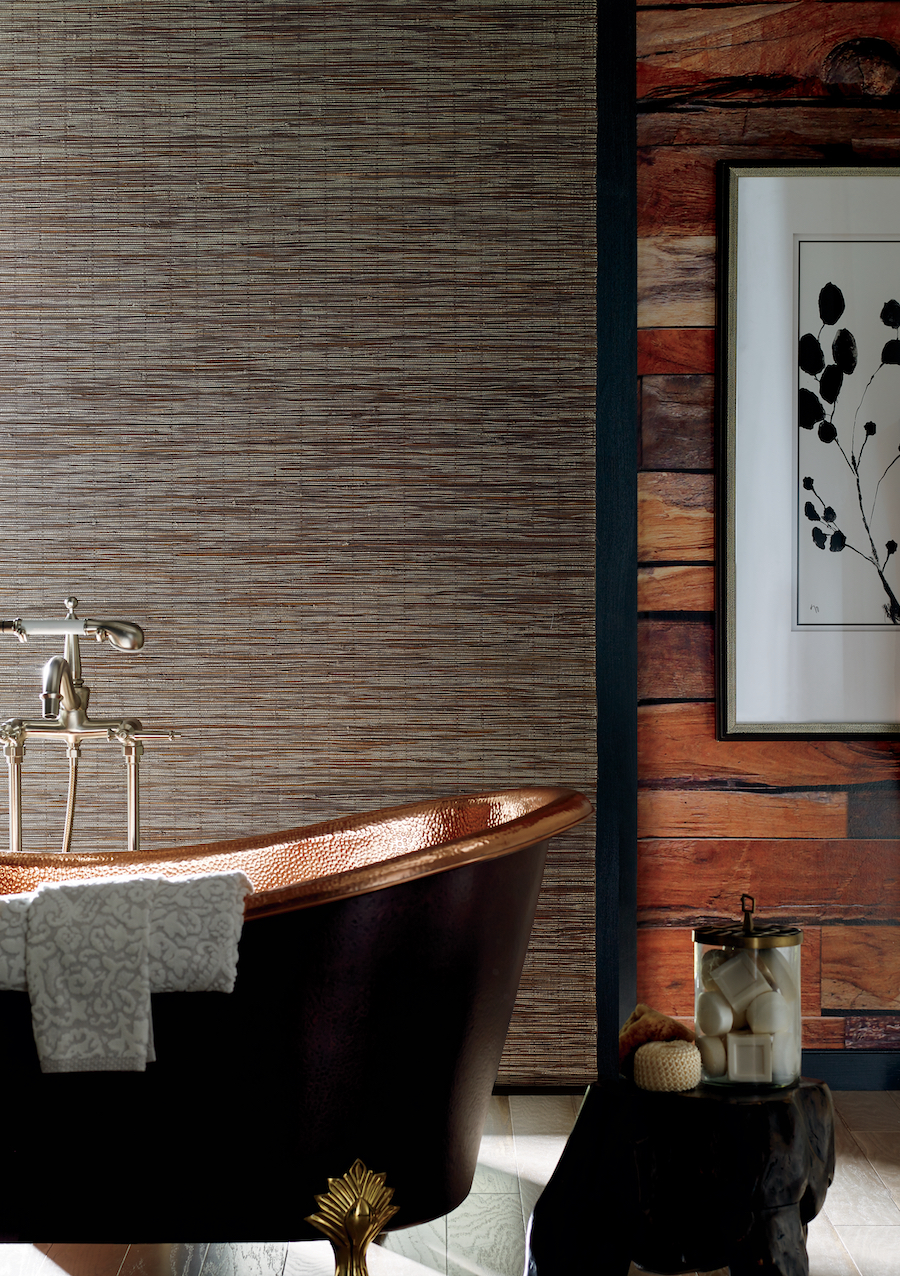 These Provenance Woven Woods are a great example of how the natural world influences design. It sets the tone–one of comfort, calm and beauty, even with its imperfections. Woven woods allow soft, filtered light into your home. Or, recently introduced, you can experience energy efficiency and light blocking with this collection, by adding a secondary cellular shade that comes in from behind.
We're Here To Help!
Looking for a way to add something new to your home can be a bit of a daunting task. Not only do you want to make sure it flows with what you currently have, but you'll want it to help create the atmosphere you desire. Which is where we come in! Whether it's with current design trends, or classic favorites, our team is ready to help! Contact our designers today from At Home Blinds & Decor for a FREE consultation.