The natural light, breathtaking views, and open space are qualities that draw us to floor to ceiling windows. They offer a modern style to any home design while grasping the natural elements of the outdoors. However, large windows aren't created for functionality. Lack of privacy, temperature control, and tarnished furniture are all issues we find ourselves facing on a regular basis. Guess what? You don't have to! With the right window coverings you can emphasize the beauty, while maintaining the function, as you cover floor to ceiling windows in your home.
Your View Is Valuable
Why cover your stunning view with bulky drapes or boring blinds? Hunter Douglas offers a range of light filtering window treatments at different opacities. If your prefer an illuminating glow, with a view by day and privacy by night, there are options designed just for you and your needs.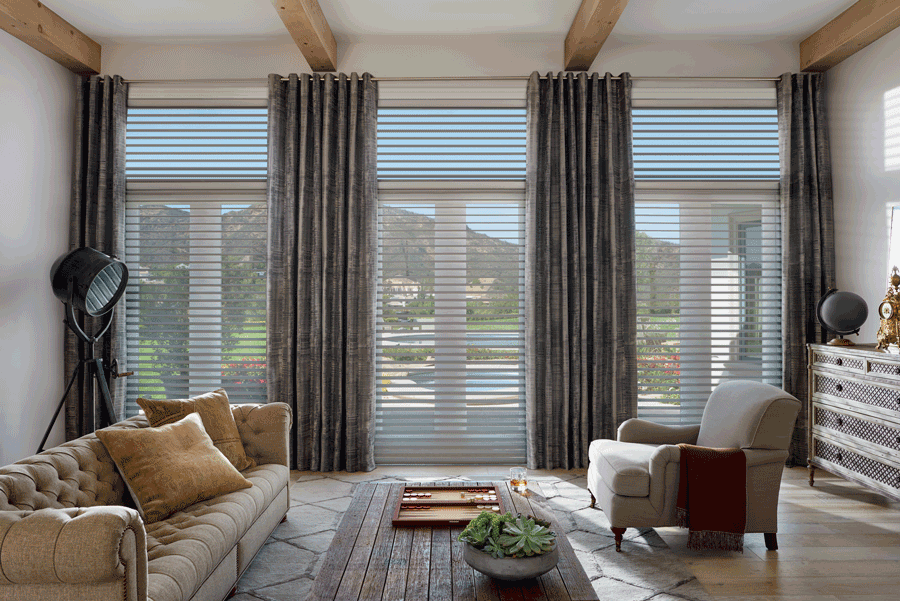 These Silhouette® shades cover floor to ceiling windows with style. They offer light filtration to maintain the current state of your furniture while brightening your space. Enjoy your view of the landscape without the blinding glare of the Florida sunshine.
Natural Light Please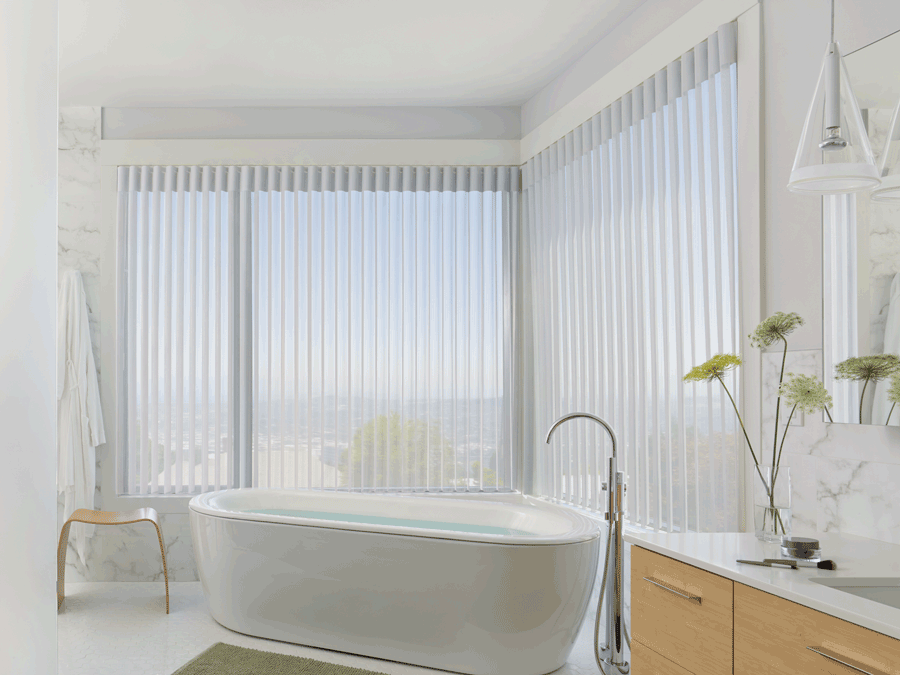 If houseplants are a must in your home, then you understand the value of the natural light that comes with your floor to ceiling windows. But let's face it, the sun can be unforgiving at times. The key is light control. Control when, how, and which direction sunlight enters your space.
Control Your Comfort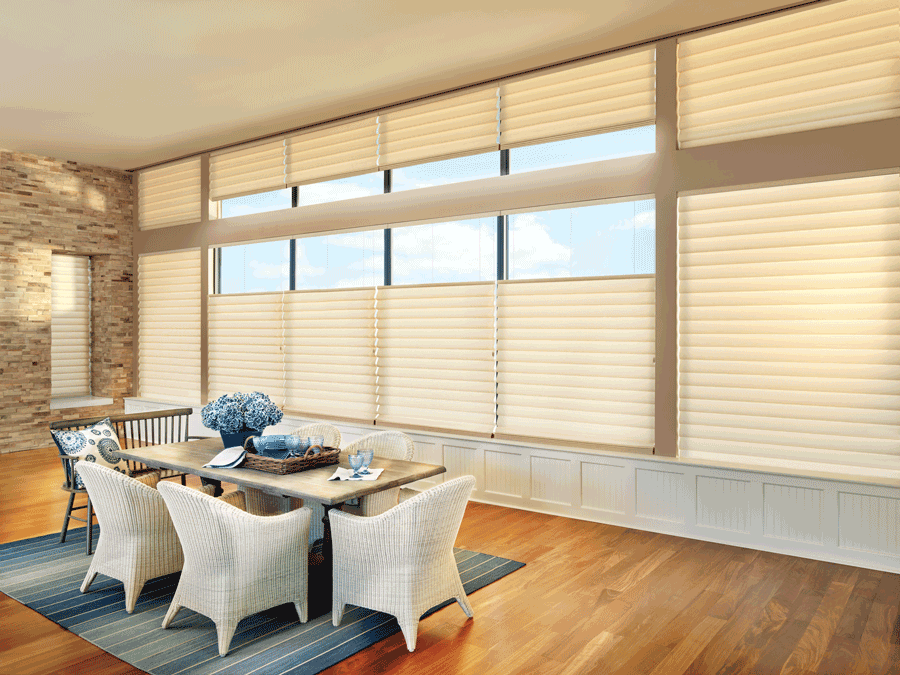 Yes, bare large windows may seem like a dream come true for modern designers with a minimalistic style, however, you don't really want bare windows. There's no need to compromise your comfort, or your home's temp for the aesthetic of bare floor to ceiling windows. You can enhance their beauty with top down bottom up shades and enjoy your privacy.
Keep It Stylish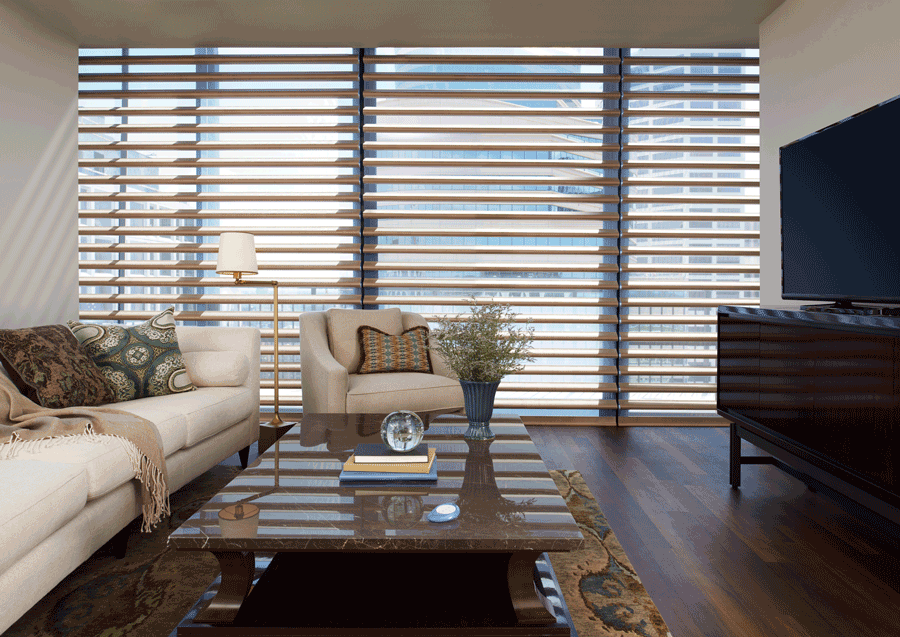 There's always the stigma around window treatments. Bulky drapes and outdated blinds with no regard to your home design. I'm here to tell you those days are long gone. The game has changed with modern window coverings with designers fabrics that will complete the style and look of your home. You'll wonder why you didn't get them sooner!
Life Made Easy With Motorization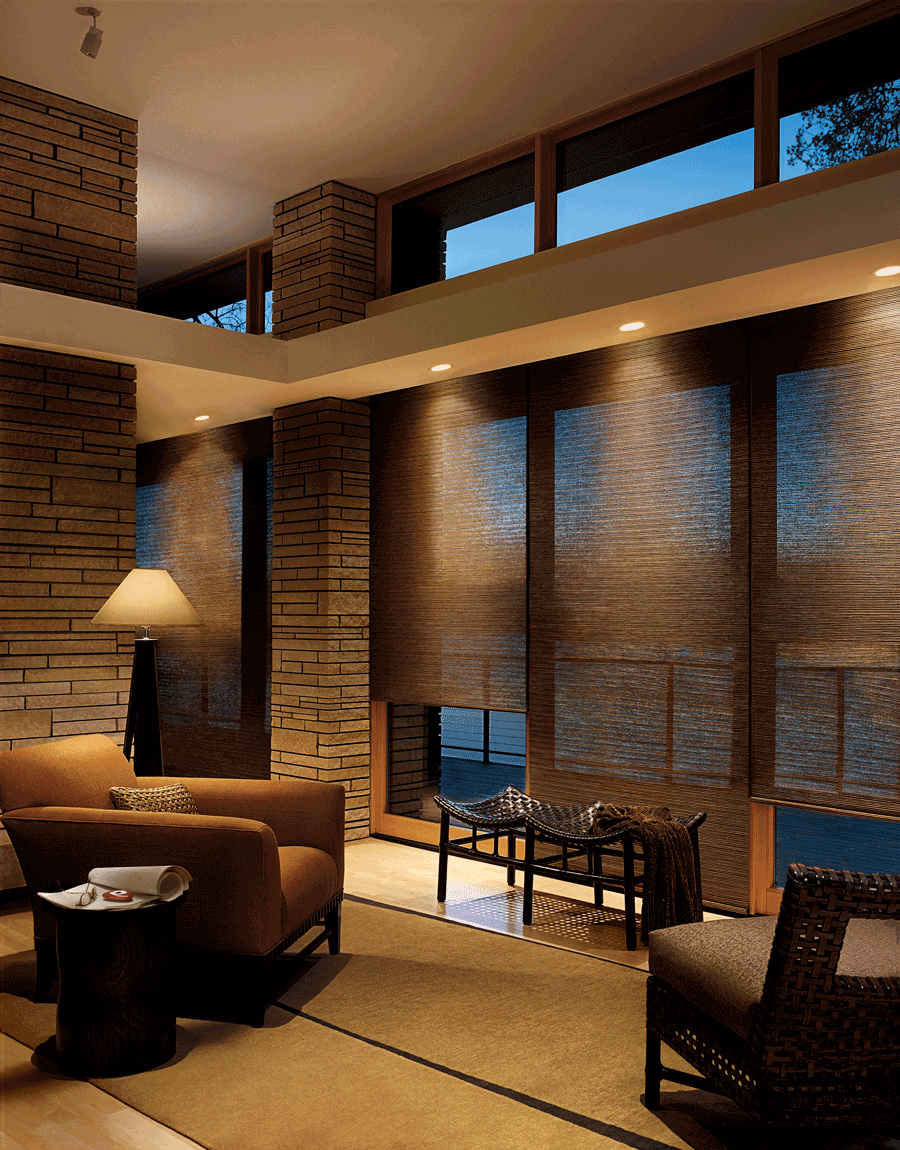 Motorized blinds and shades make your life effortless. Why stress over adjusting your shades for those hard to reach windows, when you can adjust them at the click of a button. Set a schedule, and adjust your shades to complement your lifestyle!
It's Time to Cover Floor to Ceiling Windows!
Not sure where to start? Here are your next steps. Schedule a free consultation with one of our interior designers, where they'll come out to your home, measure your floor to ceiling windows, and offer suggestions based on your style and functional needs. We'll help you every step of the way for a seamless process that you'll definitely enjoy. Contact our team today!