Roman shades are one of the most well-known window treatments. Their history dates back to Ancient Rome–originally wet cloth was hung over windows to keep out dust & debris. And, because Rome wasn't built in a day, the concept stuck–with early Romans choosing roman shades that would protect their interiors, but also look lovely. In today's world, there are many different types. Which kind suits the style of your home?
Custom Fabrics
One of the reasons romans are such a staple in window treatment design is the customization. There's no better way to add a personal touch to your home than by choosing roman shades in fabrics that complement the decor. The fabrics you select can range from soft neutrals in subtle patterns, to bold prints in jaw-dropping hues.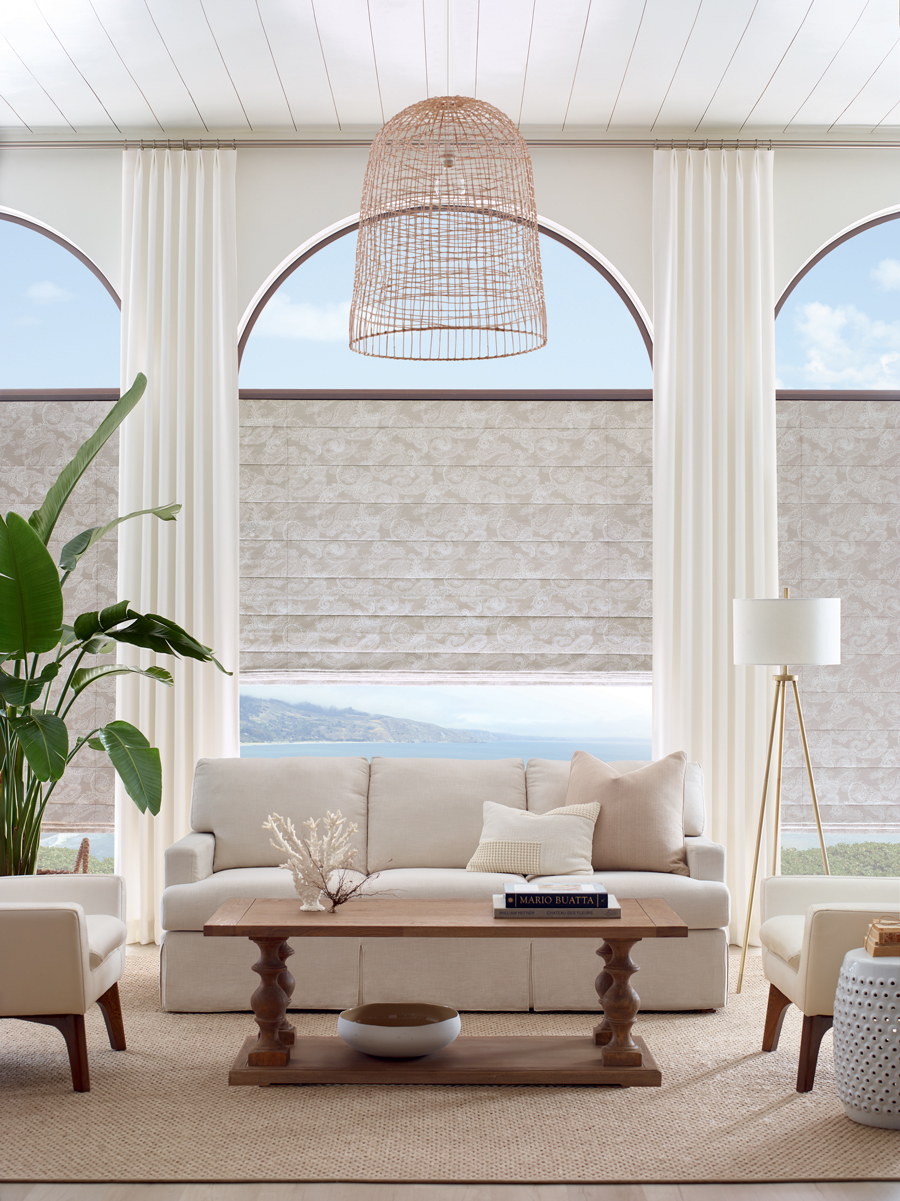 Cascading Designs VS Flat Stack
You probably know the look of romans that fold over as they rise up. These are often referred to as waterfall folds, or cascading folds of fabric. Folding as they rise, then unfolding–or falling into place at the window–as they are lowered. When choosing roman shades, you can decide which look you prefer–the softer, curved folds, or a flattened stack as they rise.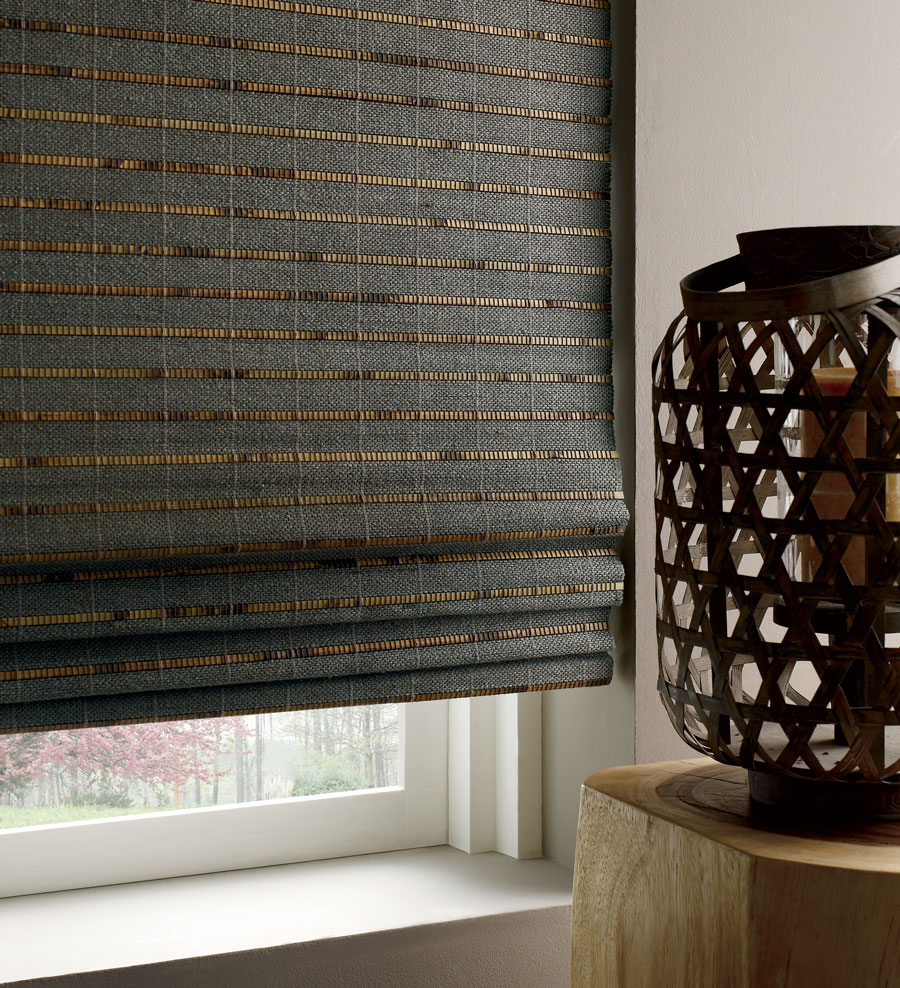 The flat stack still gathers the material, but in flattened layers. With these two looks, you just have to decide which one fits better in the style of your home.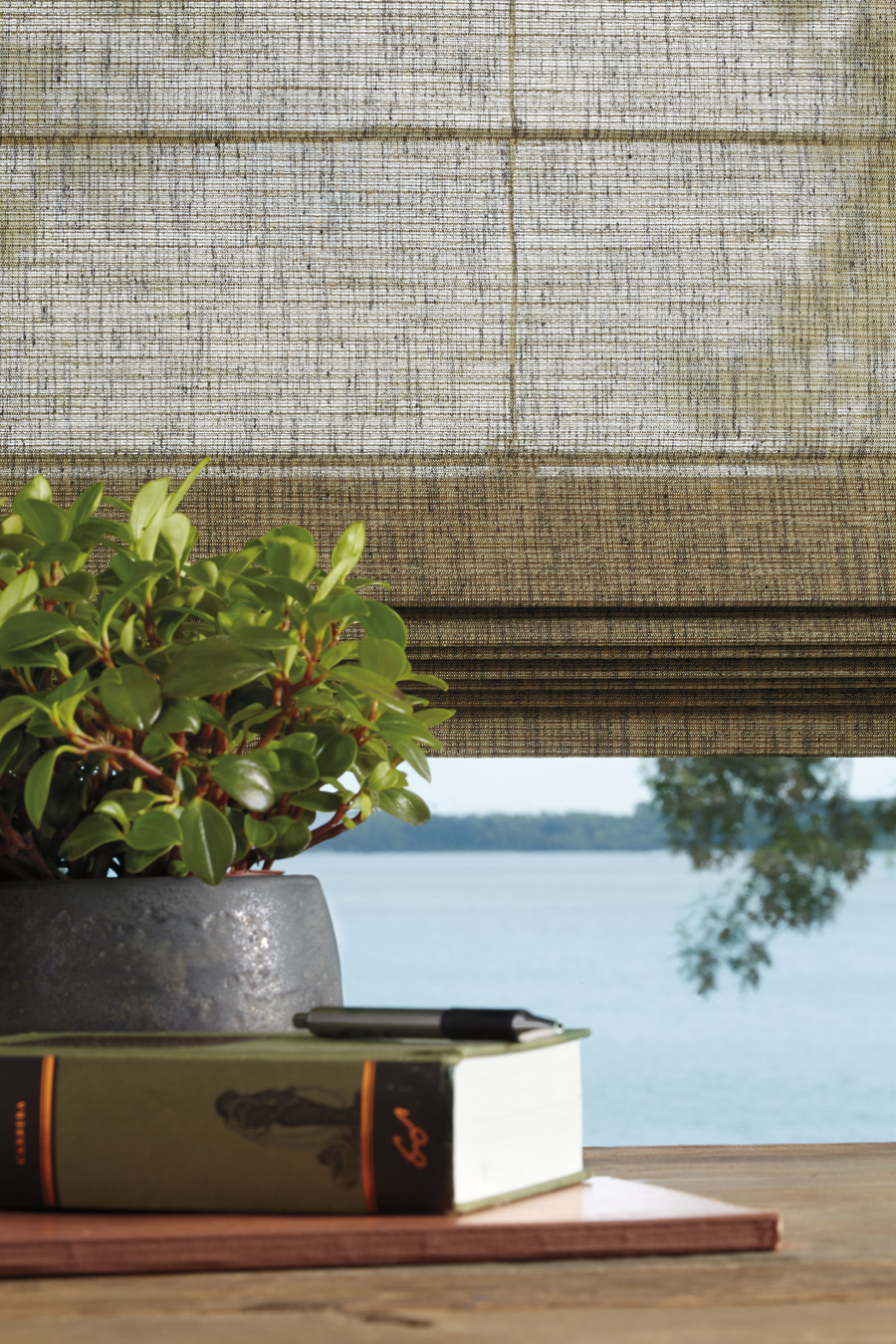 Rolling Romans
With modern innovation comes new designs–yes, even with something created in Ancient Rome. The beautiful look of romans, combined with the simplistic operation of roller shades. When you love the look of roman shades, but prefer them to roll up and out of the way when opened, this style is ideal. No folding fabrics, no stack at the top. They simply roll into the headrail and disappear.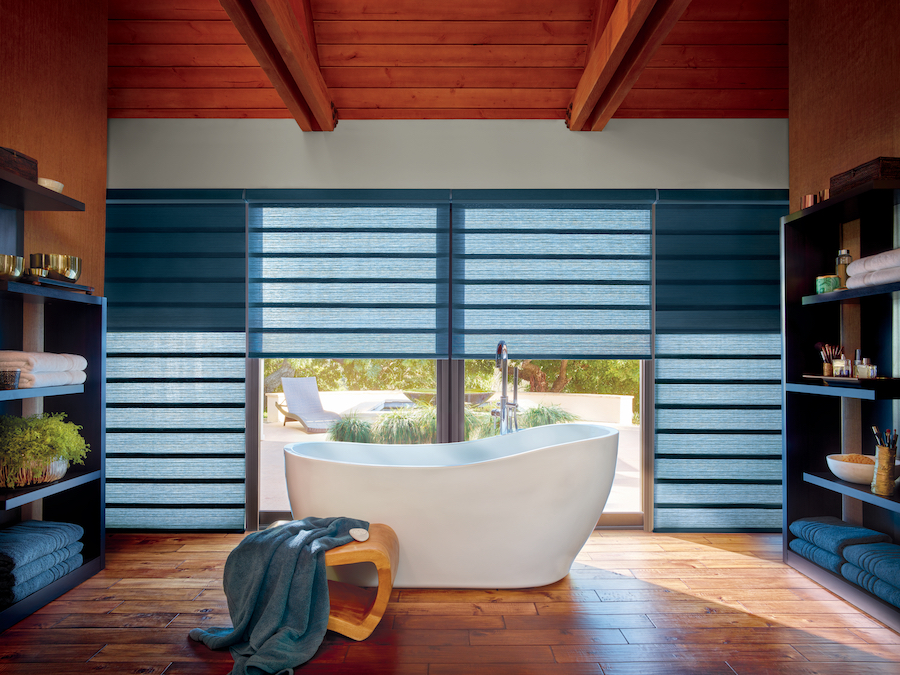 Need Help Choosing Roman Shades for Your Home?
We would love to invite you to our gallery showroom in Fort Myers to see these beautiful romans! We have a number of styles to discover, along with fabrics to explore in-person. You can scroll through inspiration, identifying what you love–or what you don't. Because the window treatments are like the art of your walls, it's important for you to create just the right look.  Schedule time for us to visit your home for a FREE consultation. You'll be glad you did! Contact the At Home Blinds & Decor team today.