Seema Krish: The Newest Collection
February 16, 2022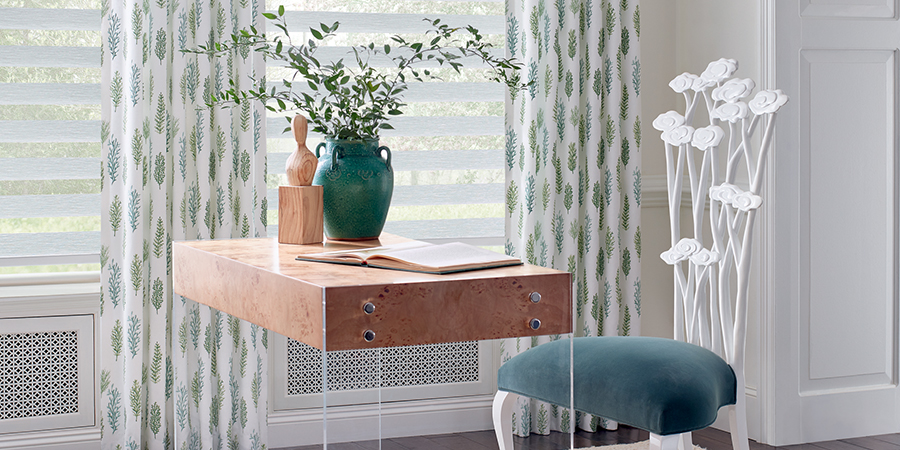 It's not everyday we get to introduce you to featured artist. In collaboration with the Hunter Douglas Design Studio™, Seema Krish has curated fabrics inspired by her travels around the world and time spent in nature. These specialty fabrics are available for draperies, roman shades, roller shades & custom home accents. Let's meet this inspiring collection…
Design Studio™ Fabrics by Seema Krish
This collection of fabrics features seven different styles to choose from, each with its own selection of colors. Not only will you find yourself connecting with the look and feel of the fabrics, but you will narrow down your favorites with color choices, as well.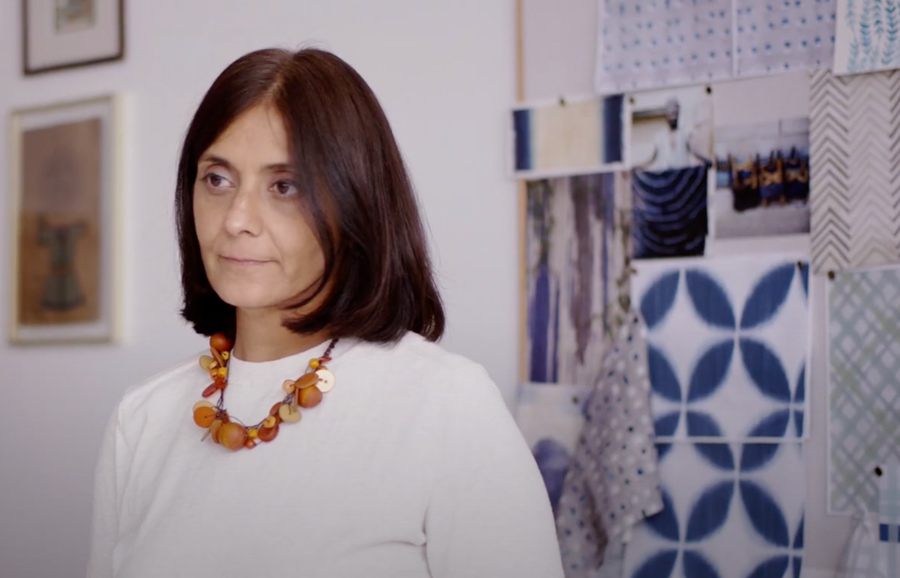 Inspiring "Waves"
No one will argue with the calming effect of the ocean waves. The repetitive sound, the on-going rush of water on the sand–it's captivating. The Waves fabric collection offers a peaceful vibe in contemporary style, with just enough texture to add visual interest.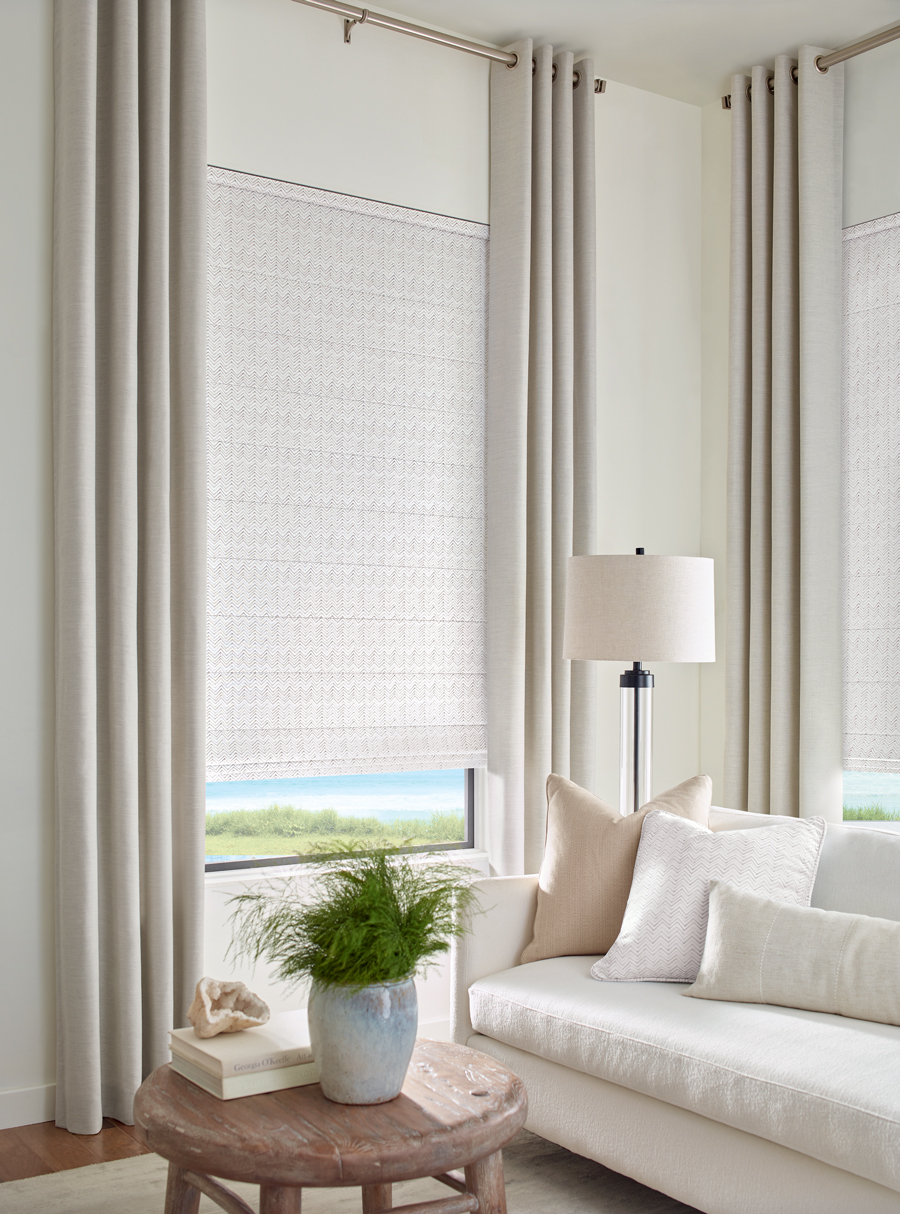 Geometric "Floret"
Like the blooms of springtime, color surrounds us, elevating our moods and consuming our senses. The abstract look of florals in the Floret fabric collection adds a modern flair to the traditional printed flower design.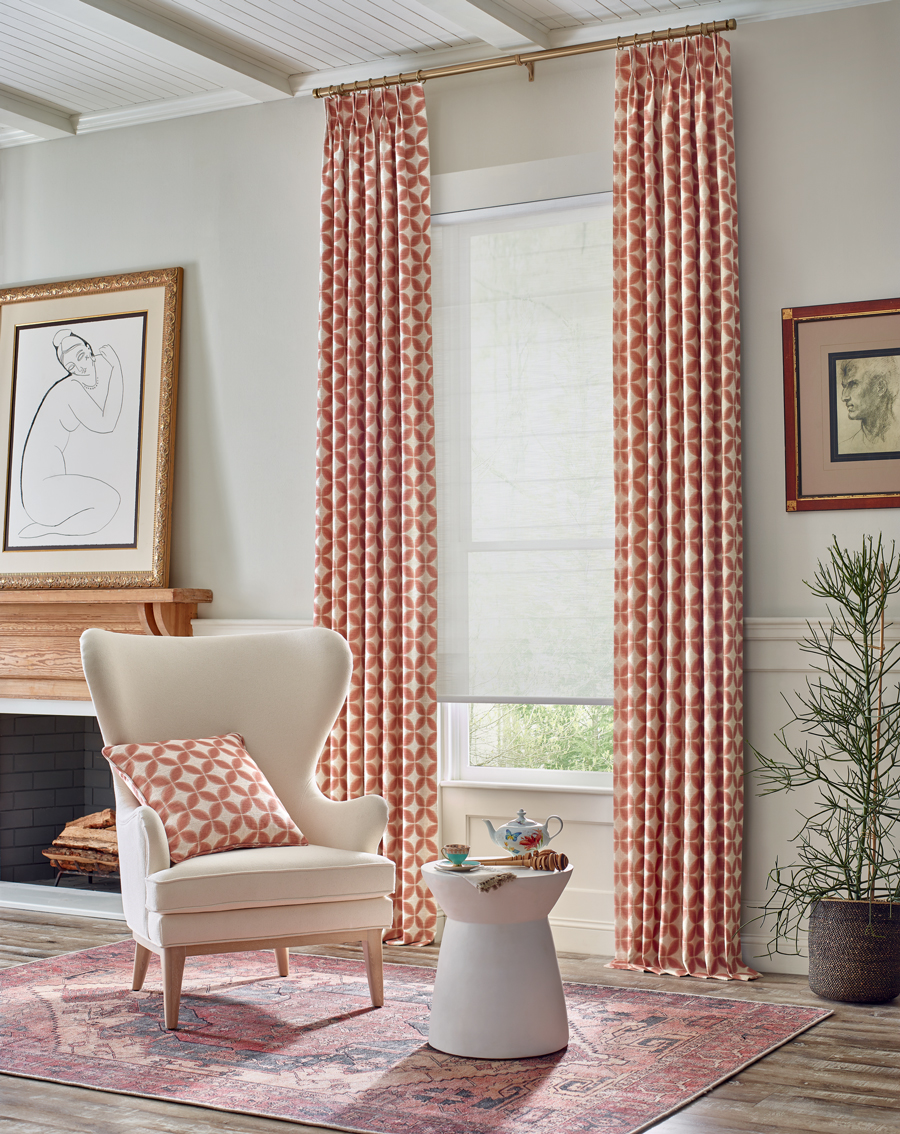 Serene "Woodlands"
Through fabrics, Seema Krish attempts to deliver the experience of her surroundings in nature–and throughout the world. The Woodlands collection portrays the soft dimension of branches and leaves with embroidered texture.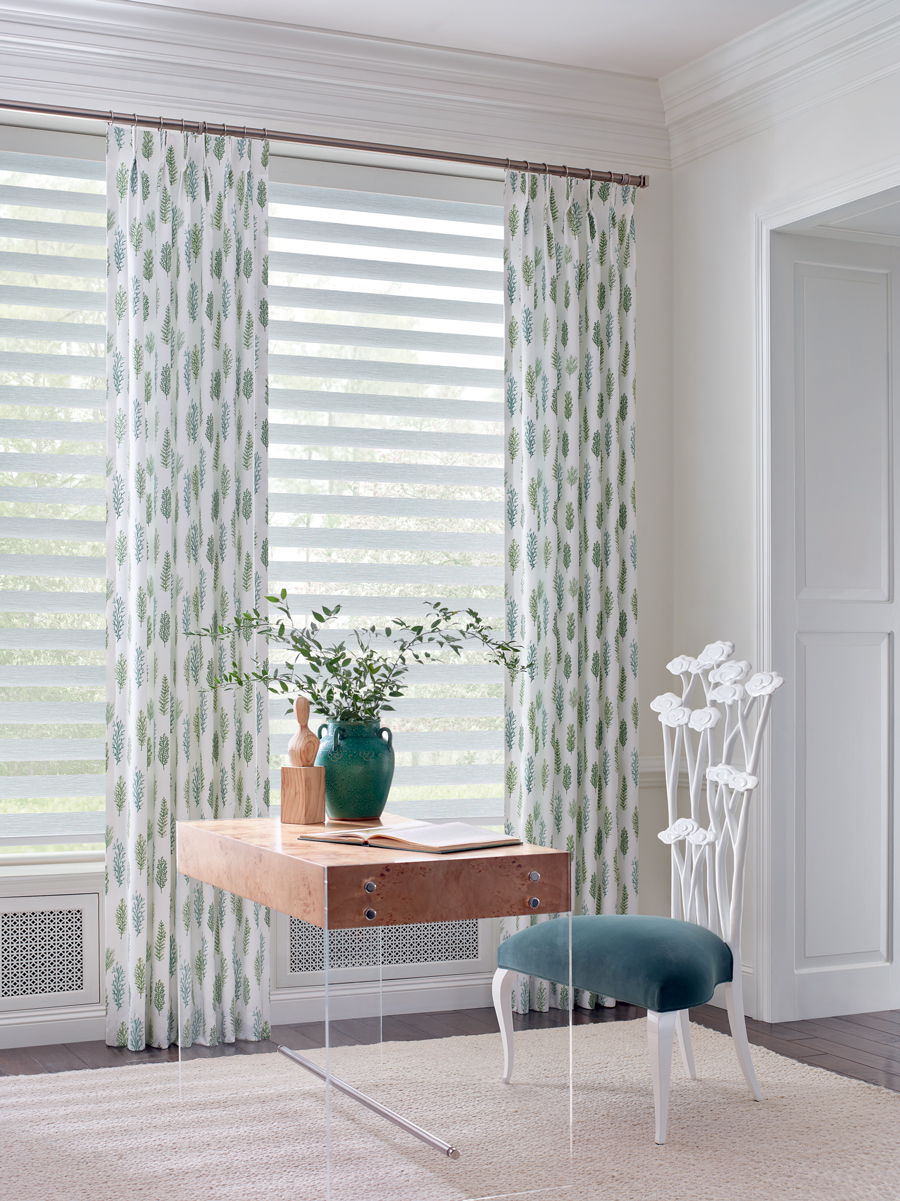 Narrow "Straits"
Playing off the popular striped look of fabric design, this collection is inspired by the narrow channels where water flows. The background of the Straits collection is neutral, no matter the color, with ikat dyeing techniques adding a unique look to the way the striping appears.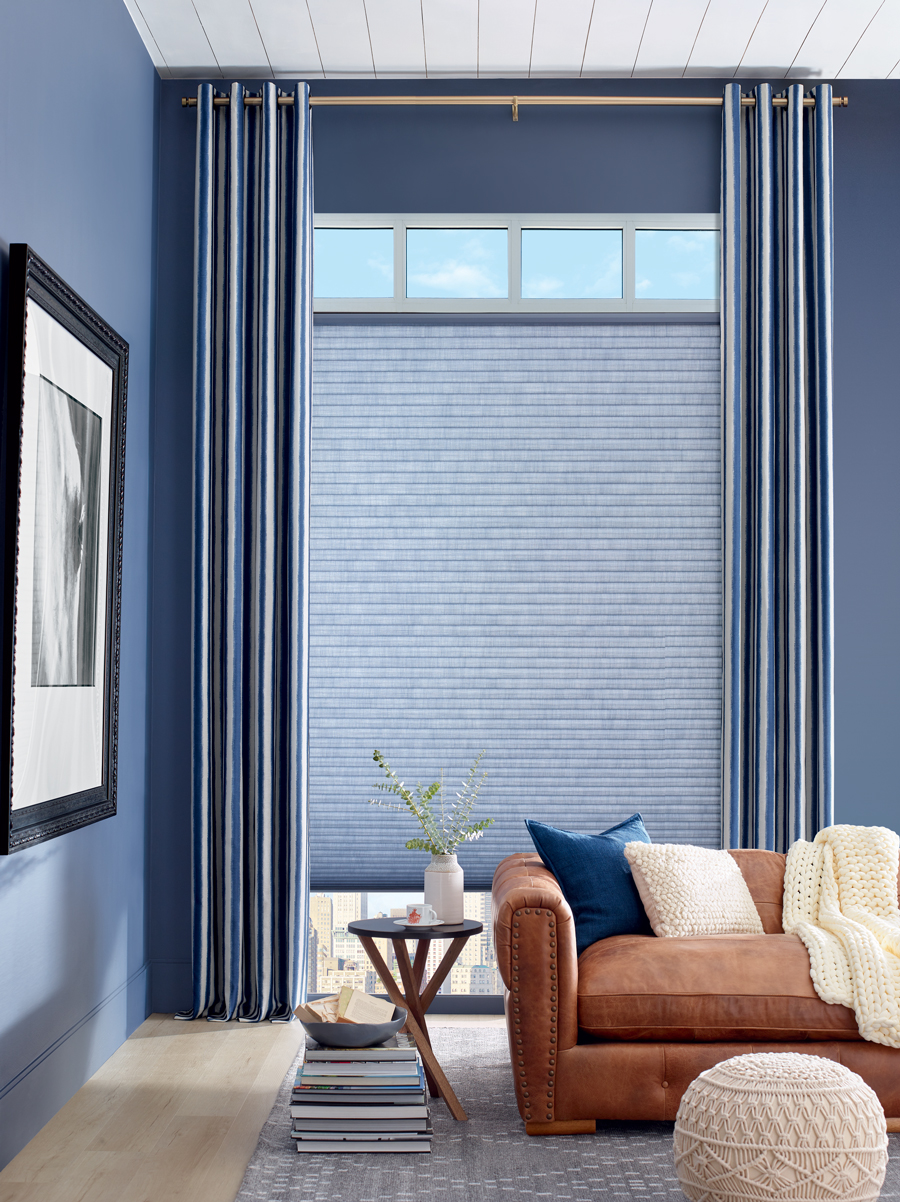 What Can Fabrics Do for You?
Seema Krish tells us that inspiration can come in mysterious ways, and it's influenced by travel and experiences. How have you incorporated your travels or personal experiences into your own home? Which textures, materials or colors create the right atmosphere in your home? If you would like to start a new project, we'd love to help. Come visit our showroom to see everything up close. And then, schedule your FREE consultation, so we can help you get started on the journey of adding the right fabrics to your home. Contact us today!