Each room in your house serves a different purpose. Depending on your hobbies, habits and preferences the way you use that space plays into the purpose and feel of the room–and so do your window coverings. Window treatments are the best and easiest way to help you keep your rooms consistently fitting your needs. Continue reading for a list of the top three favorite features for window coverings for you and your family!
Motorized Shades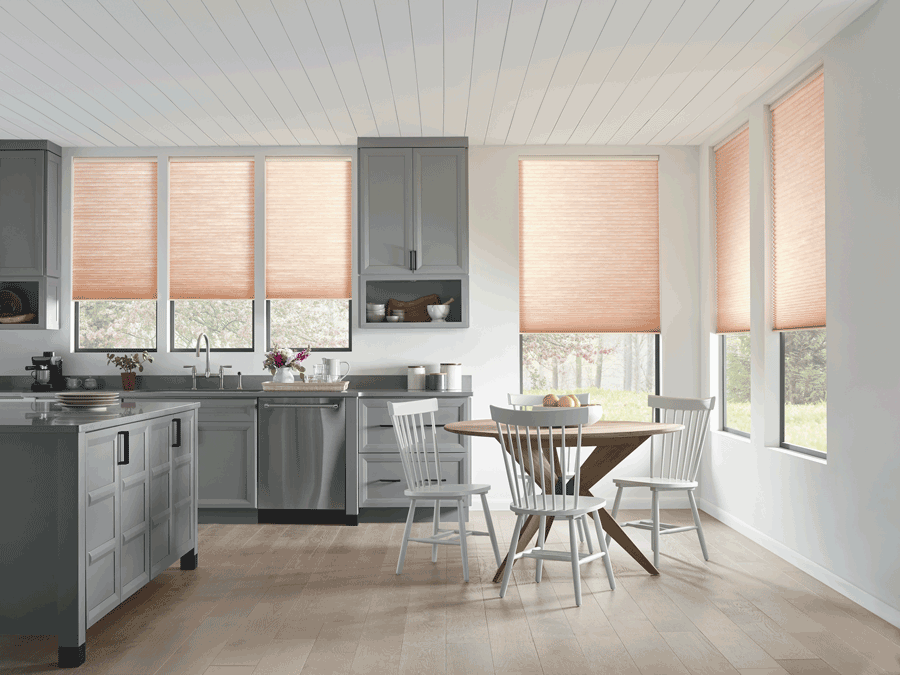 Shades that do all the work for you sounds like a dream, right? Well your dreams are about to come true! First on our list of top favorites is motorized shades. By being able to control your shades with a simple "Hey Siri…" for on the spot control, or connecting your shades to your thermostat for pre-programing, motorized blinds allow you the ease and efficiency you deserve in your home!
Top Down Shades
By leaving a gap at the top, allowing for light to flow in, you can enjoy daylight. And, the window coverings keep the bottom closed to maintain privacy. Top down bottom up shades are second on our favorite features list! Perfect for when you want to give your room some natural light, but would still like to keep your neighbors from peaking in as they pass by.
Dual Shades
While natural lighting is amazing, at times when you're trying to go to sleep it can be a real bother. With the last of our favorite features–dual shades–the hassle of natural lighting during bedtime is nonexistent. Dual shades offer you visibility of the outdoors through one shade and the ability to change that by bringing down the blackout portion of the shade to instantly darken the room. When you're ready for bed, hit the blackout shades and sleep the night away. Then, in the morning when it's time to get up, switch back to the light-filtering shade.
What Are Your Favorite Features?
Controlling the environment of your home is easier than it might seem. All that's needed is the right window coverings. Our favorite features list offers just a few ways to help you create the perfect home for you and your family. Anything catch your interest? At Home Blinds & Decor would love to help you find the window covering features that suit your space! Contact us today for a FREE consultation!