If you're a parent, you know that your children's wants and needs become a priority. It's easy to put yourself last. When was the last time you did something for yourself? This couple spent four years renovating a foreclosure, but only recently were they able to dedicate time to their master bedroom makeover. Inspired by love and emotion, this space was transformed within one week. Take a look at their tips for completing their big project.
How did you approach your project?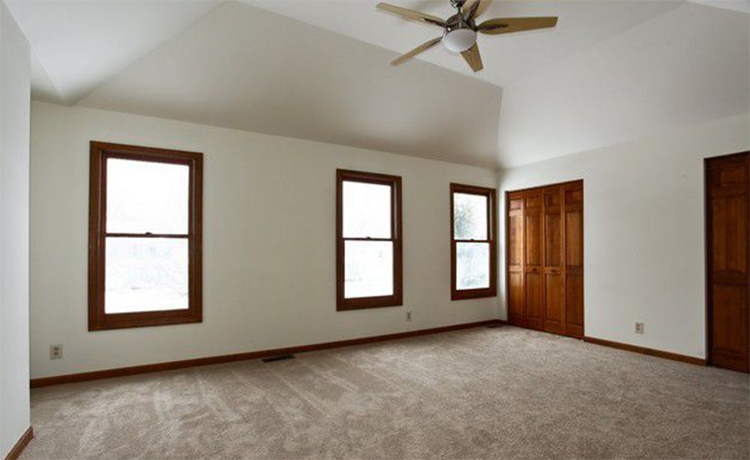 Lots of patience and thought. Renovations take time, and, as you can see in this "before" picture, we had a lot of work ahead of us. The whole house needed updating, which is what we spent most of our time working on. When it came time to redo our bedroom, we knew that we would need to take it one day at a time–especially with three small children. But, we trusted the process and the outcome was everything we wanted for our master bedroom makeover.
How did you decide on the design?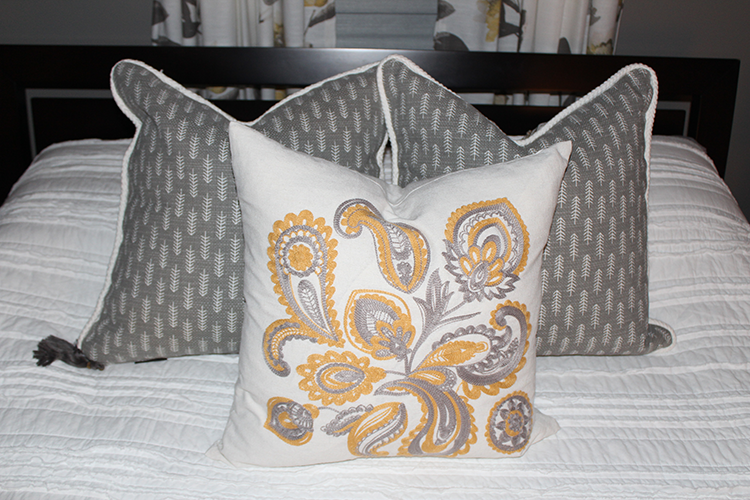 There are so many design options out there, it becomes overwhelming. My first step was to choose a palette. From there, 90% of my choices were eliminated, which is exactly what I needed. I wanted a soft and cozy feel, so I chose whites and grays as my neutrals. Then, I added a splash of color with yellow. I also wanted to incorporate a bit of my personality with touches of aqua. Having a specific palette made it easy to choose design elements.
What inspired you to make the gallery wall?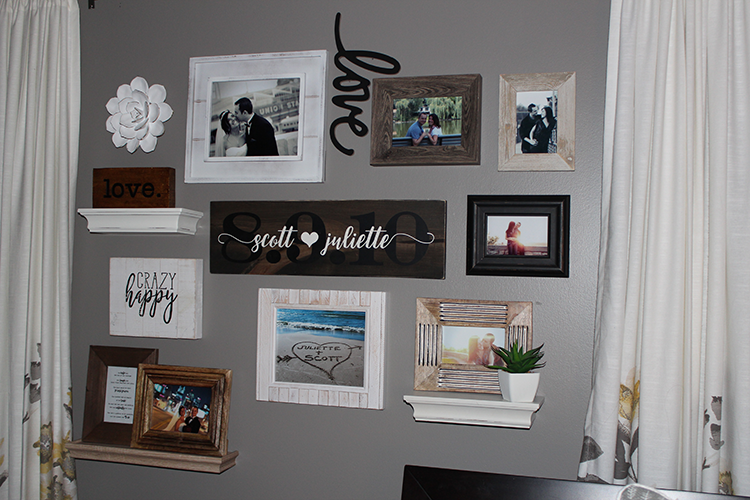 I had spent a lot of time on our daughter's nursery before she was born, and my husband mentioned how it would be nice if I put the same energy into our master bedroom makeover. I wanted an area that would show off us. After having kids, it becomes easy to feel lost as a couple, so the gallery wall is meant to be a representation of our relationship and love. This was an anniversary gift– one that I put a lot of thought and emotion into. Needless to say, he was thrilled and it's one of our favorite areas in the room.
Do you have any favorite features in your room?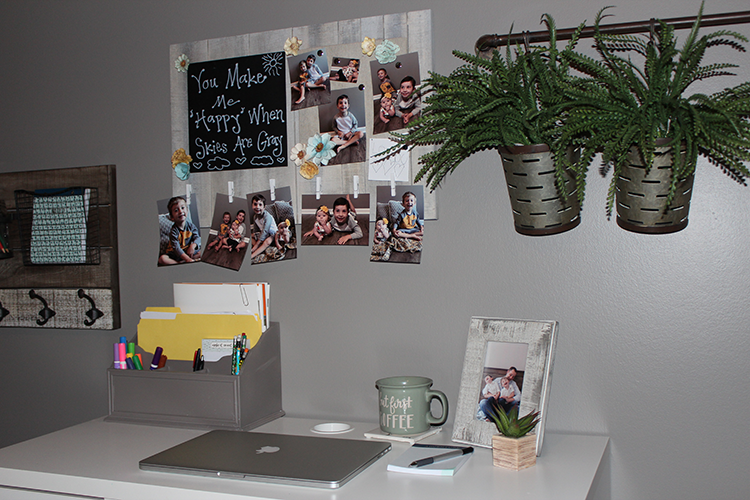 The most important part of our master bedroom makeover was making it functional. I work from home, so I needed an office space. Although we have an extra room for an office, we like to keep that as a playroom. Incorporating an office area into our bedroom meant that it had to be minimal, yet have everything I need to work. I keep art supplies nearby in case any little ones want to visit me while I'm working. I set up a mini photoshoot, which incorporated our bedroom color scheme, so that my kids could be apart of our design.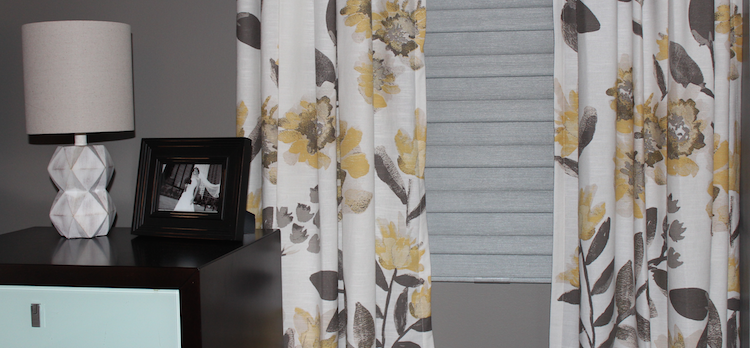 The other most important task in our master bedroom makeover was creating a space that is great for sleeping! We value our sleep, so we knew we would invest in window treatments that kept the light out. I chose Solera Shades because they're stylish, room-darkening, and energy efficient. They create a gorgeous backdrop. My kids have these in their rooms, and they have given us all better quality sleep.
Any advice for readers working on their own master bedroom makeover?
Your project will be a work in progress. Don't rush to get things done; take your time deciding on the design elements that show off who you are and the things you love. It will all get done eventually. Emotion is key to creating a loving atmosphere. Choose elements that are special to you; your master bedroom makeover will remind you of all the love and happiness in your life.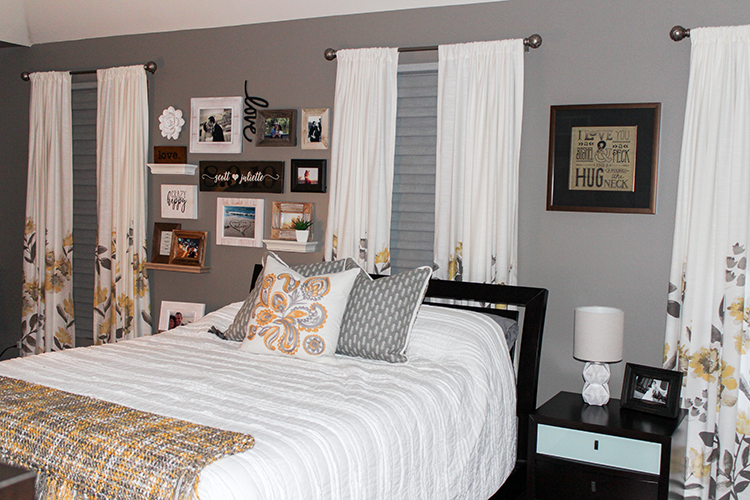 Inspired? Need help with your next project or room makeover? The At Home Blinds & Decor team is here for you. Contact us for your free, in-home consultation, and let's get started today!