Fall in Florida is such a peaceful and welcomed season for so many. With the scorching heat of summer coming to an end and fun fall festivals just beginning with this changing season, there's no surprise why this is such a favorite time of year! 
Bring on the Fall Foliage
One of the many reasons we look forward to fall in the Fort Myers area is because of the beautiful colors, and views, brought by the landscape. While blistering, hot summer beach days may be over until next season, admiring the beauty that comes with autumn is truly an amazing feeling.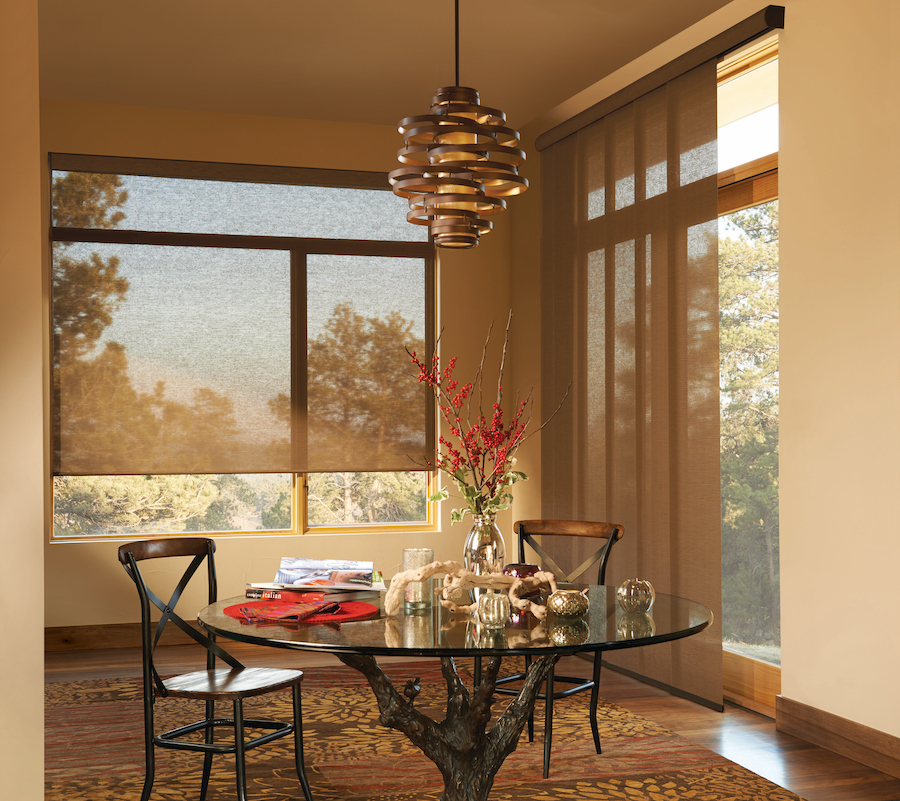 By reducing the glare, these window treatments make the perfect addition to any bright room.
With slightly chillier evenings upon us, cozying up to a great movie with the ones you love sounds like the perfect night in. But during the day? The glare is what gets us. Window treatments, like these glare reducing screen shades, will allow you to experience your beautiful view during this changing season, from the comfort of your living room. 
The Changing Season
This time of year, the days get a little shorter and much chillier than the days of summer. There are many window treatment options to help accentuate the view that you have outside of your windows. They will welcome the perfect amount of natural light in, while also being able to block it out when you don't want it, for year round atmosphere.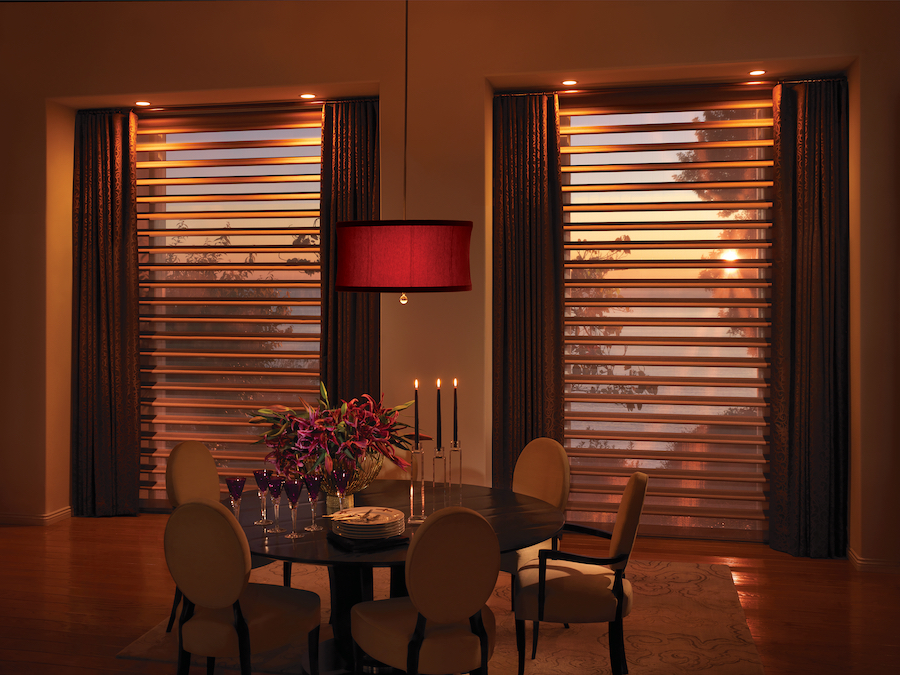 Pirouette shades offer a soft filter through a sheer fabric backing to allow the warm autumn tones in.
Just like any home decor, you'll want your window treatments to coordinate, as well as serve a purpose. Versatility and convenience are big factors in choosing the right window treatments for your space. By selecting an option with a wide range of control, where you can go from light filtering to room darkening, you will fall in love with your new shades. 
Preparing for the Winter
Being proactive and prepping your home for the changing season is the best way to handle winter coming your way. Before long, the strong Florida sunshine will be heating things up again. In the mean time, don't stress about this time of year.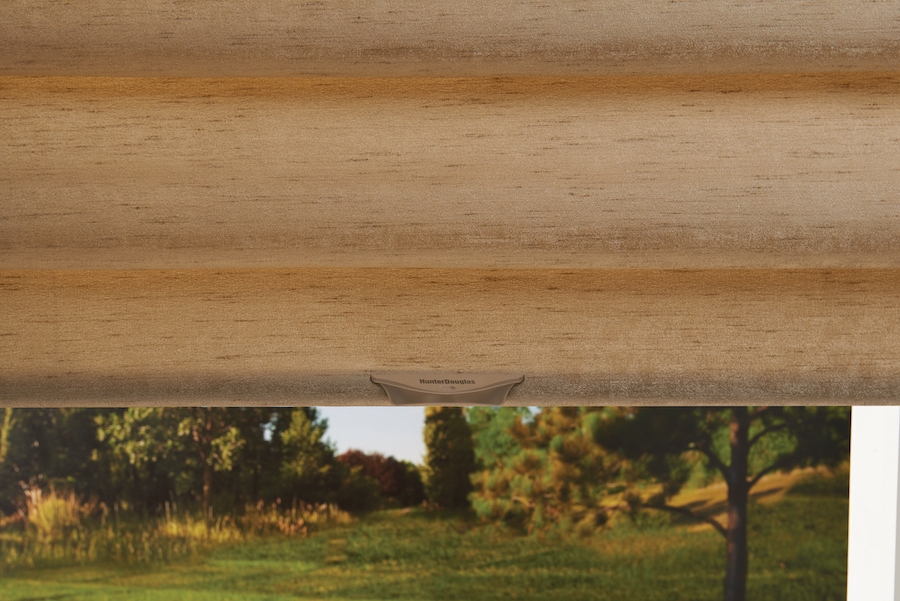 Vignette roman shades offer a traditional look while also adding a layer of function and energy efficiency to your home. 
With autumn, a chilly drafty may be present in your home. By adding energy efficient window treatments, you'll be able to maintain the warmth in your home even when the temperatures drop a bit. Then once summer rolls back around, your new shades will help keep the blistering sun from scorching your home through all the windows!
Our team at At Home Blinds wants to help you! We want to help find the perfect solutions for this changing season and all of those ahead of us. Contact us today to schedule your FREE shop-at-home consultation.