Window coverings have many functions. They add layers of style, as well as adding privacy and energy efficiency to your home. Plantation shutters do just that–and then some! Have you heard of all the amazing benefits of plantation shutters? Interior shutters create a sleek and timeless look, while also improving life within your home.
Complete Customization
One of the greatest benefits of plantation shutters are that you have full control over the customization process of them. No matter what color, shape, or material, shutters can make your window decor dreams come true. You're able to completely cover doors with them, without losing any functionality of the handles. Also, to experience some controlled lighting and desired level of privacy, simply adjust the louvers. Interior shutters are also highly energy efficient, blocking out that Florida heat.
Total Coverage
Does your home have windows that come in all shapes and sizes? Between different angles, heights, and arches–all of these can present you with some challenges when trying to add the perfect window coverings. This is next on our list of the benefits of plantation shutters. They are available in custom shapes, allowing you to use them for the most complex windows. Even the trickiest of bay windows can be covered with a set of our lovely plantation shutters.
Good Night, Sleep Tight
Plantation shutters are amazing for providing you with the perfect amount of light control. When you're settling in for the night, there are few things better than having a dark room with no outdoor distractions. One of the best rooms to install interior shutters are the bedrooms within your home. They are quick and easy to adjust, allowing in all the light in the mornings, or to settle down in quiet darkness at night.
Curb Appeal for Days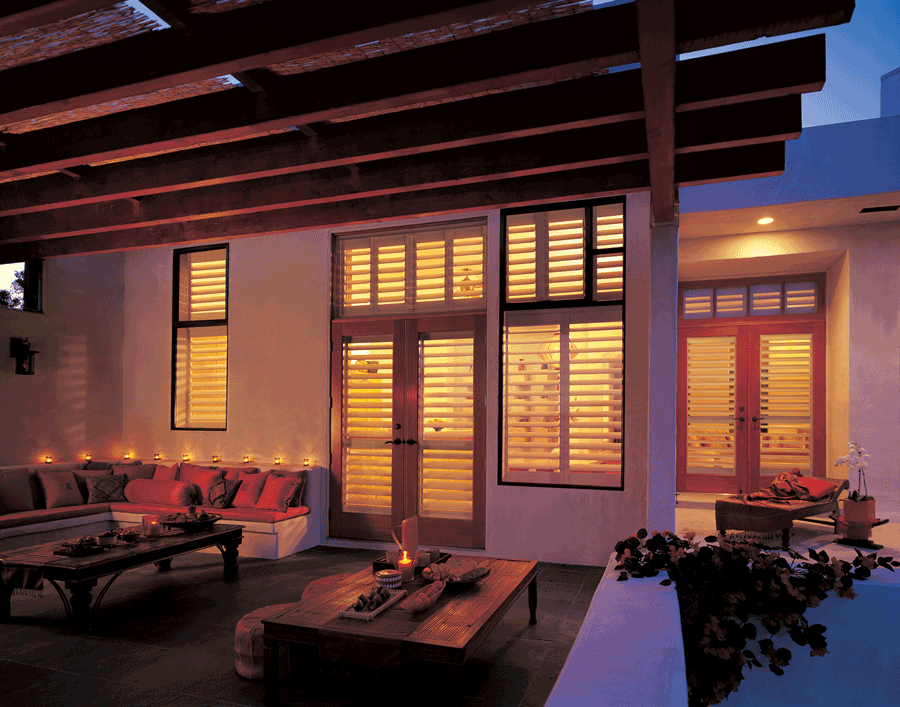 Plantation shutters add so much style–and an extra layer of decor–to the interior of your home, but they also vamp up the exterior. The tidy, stylish look is visible on the exterior. With their classic, sleek look, your windows will always appear timeless. An extra bonus? These shutters add so much privacy from those passing on the street.
Add The Benefits of Plantation Shutters…
Every home needs window coverings, especially to block out that hot Florida sun. Let At Home Blinds & Decor provide you with the ideal solutions, using our selection of plantation shutters. Contact us today for your free, in-home consultation.